Nico Panagio bio: age, measurements, wife, family, 7 de laan, movies, house, profile
Who is Nico Panagio? Mr Panagio is a South African businessman, actor, and presenter. He is best known for the Nico Panagio 7 de Laan role, where he played the part of George Kyriakis. You may also be familiar with him from his role as Top Billing's presenter or as the co-owner of the company called Trade Revolution (Pty) Ltd.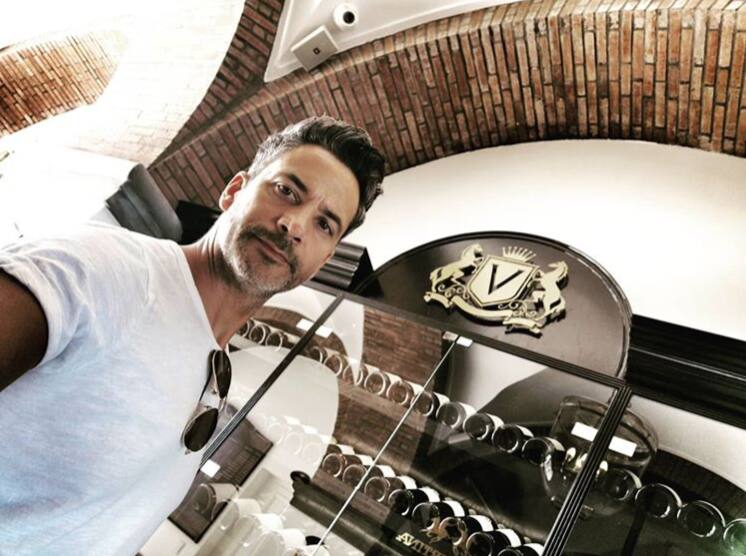 Nico is a passionate Christian. He is also a lover of nature, swimming, as well as riding bicycles. From his life, you can tell that he is a hardworking guy who is an inspiration to many. He even has experience delivering new-born babies. So, how old is Panagio? Find out this and more in this detailed life story of Nico Panagio.
Nico Panagio profile summary
Full name: Nicolaos Panagiotopoulos
Date of birth: 25th August 1971
Place of birth: Pretoria, South Africa
Nico Panagio age: Will be turning 49 years old as of 2020
Nationality: South African
Instagram: @nicopanagio
Twitter: @nicopanagio
Facebook: @nico.panagio.9
Relationship status: Married
Nico Panagio height: 6 feet (1.83 meters)
Occupation: Businessman, actor, and presenter
Famous for: For the Nico Panagio 7 de Laan role where he played the part of George Kyriakis
Nico Panagio biography
Nico Panagiotopoulos was born to an immigrant Greek father who came from Elis.
Education
When he was of age and possessed the necessary qualifications, he joined Pretoria Boys High School. When he eventually decided to turn to acting, he joined the Method Actor's Training Centre and then started his career in acting.
Career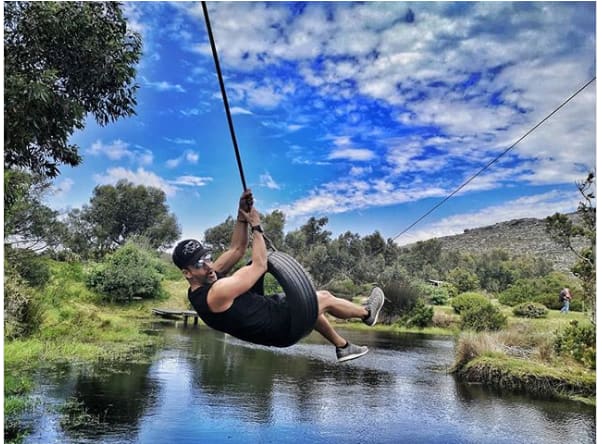 READ ALSO: Jennifer Garner bio: kids, net worth, movies, age, dating history
Immediately after high school, Nico joined the South African Navy to complete his military service. While there, he rose to the rank of Captain of his Division. After the military, he did a five-year stint in the corporate world for a chemical manufacturing firm before going back to school to pursue his passion for drama.
Immediately after finishing up at the Method Actor's Training Centre, Nico had brief roles at Egoli and Generations. Eventually, he landed his big contract with 7 de Laan and later managed to be a member of the Vallei Van Sluiers cast. Away from his famous role, Nico has done a number of theatre productions all over South Africa.
Once his acting kicked in, he also realized that he could be a presenter, so he focused on that. In this line of work, he has managed to attract several clients while perfecting his skills as a master of ceremony. Today, he does events ranging from sports to fashion and has worked for big firms like Volvo, SAB, MTN, Seeff, SABC, Landrover, and ABSA.
Away from acting, he has several other passions as well, which he has pursued avidly. For example, he has completed courses in advanced scuba diving, paramedics, bodyguarding and anti-terrorism. He is currently a brown belt karate ninja with a bit of kickboxing and Muay Thai. He also chairs the non-profit organization called Missing Children SA.
Nico Panagio movies and TV shows
Nico Panagio TV shows, movies, and presenting roles include:
2002-2007: 7 de Laan season 1 as George Kyriakis
2005: Zone 14 season 2 as Mr Big
2008: Ella Blue season 1 as Gabriel 'Bok' Bockelman
2010: Susanna van Biljon as Max Joubert
2012: Semi-Soet as JP Basson
2014: Konfetti as Jean
2014: Vrou Soek Boer as Neil
2016: The CEO as Riikard
2010-present: Nico Panagio Survivor South Africa (season 3, 4, 5, 6, and 7) as the host
Others are:
Egoli: Place of Gold season 9 as Tucker
The Wild season 1 as Jason Parker
Vallei van Sluiers season 1-4 as Jacques de Bruyn
Top Billing season 1 as himself
Erfsondes season 1 as Bruno
Top Travel season 1 as himself
Hotel season 4 as Jeff
Vuil Wasgoed
The Intern
Nico Panagio awards and nominations
He has received the following nominations:
2019 - Golden Horn Award for Best TV Presenter, Survivor South Africa: Philippines
2013 - Golden Horn Award for Best Actor in a Feature Film, Semi-Soet
2012 - Best Actor at the SAFTAs for the role in Semi-Soet
Nico Panagio family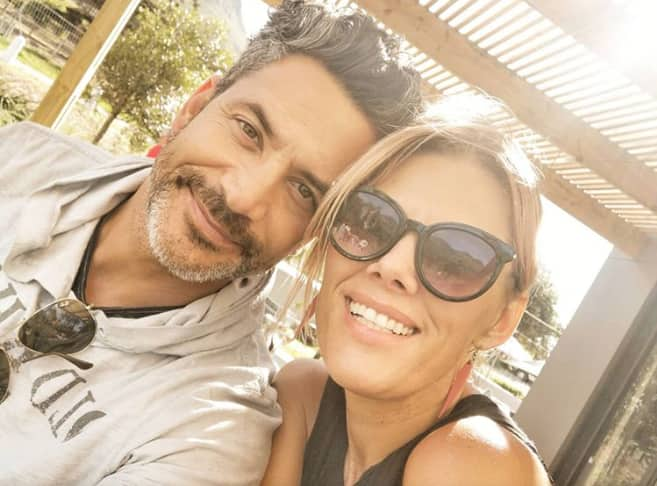 READ ALSO: Christi Panagio bio: age, child, husband, diet, TV shows, profile
Who is Nico Panagio married to? The lucky, beautiful Nico Panagio wife is called Christi Panagio. The two are best friends and have been together for 20 years. They are blessed with two Nico en Christi Panagio se kinders (both girls named Eva and Shay) and live in a gorgeous Nico Panagio house in Southern Peninsula, Cape Town. The Panagio daughters are adopted.
Latest news
The biggest news is that he celebrated his 14th anniversary with his lovely wife just last month. That is an incredible achievement that most people can only dream of, and we congratulate them.
Nico Panagio is a jack of almost all trades. He is a man who loves fun, family, and above all, God. We wish him all the best in his endeavours.
READ ALSO:
All you need to know about Ntate Moloi Zone 14 TV series actor
Strange facts about Sandile Mantsoe that people still cannot believe
Dumisani Dlamini age, wife, Doja Cat, Sarafina, Isibaya, songs, profile
Source: Briefly.co.za