It can be challenging, sometimes, when determining one's income tax, either as a salary earner or a business person. Since many of them do not know the techniques of calculating their tariff, they become afraid of the unknown. It is therefore essential that you know the status of your taxable income through the PAYE tax tables 2020. Check out information on the latest tax bracket South Africa in this article.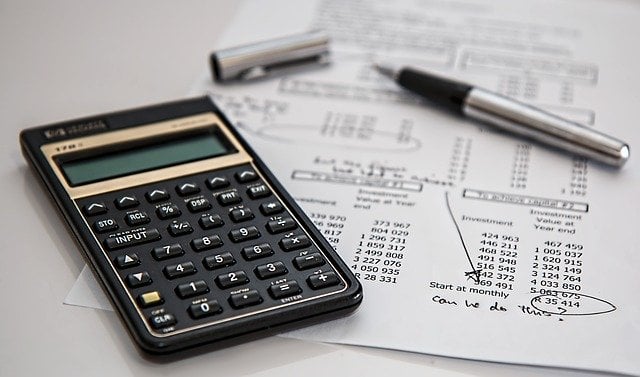 Tax payment is the civic duty of every income earner. With proper knowledge of taxation, employees and self-employed persons will be able to know if they should pay the tariff. More importantly, they will know the amount they are to pay annually.
What is the new tax bracket for 2020?
One of the primary challenges that many employees faced some years ago is an annual inflationary pay increase. Because of this, their income fell into another tax bracket, leading to bracket creep. Even though the purchasing power of the employees remained the same, this made the South African Revenue Service (SARS) consider them to earn more, thereby increasing how much those workers pay in tax.
READ ALSO: No pay increase, public servants unions reject 4.4% revised offer
Last year, Tito Mboweni, the Minister of Finance, said that SARS tax brackets limit are not to be adjusted in line with inflation. With the new tax brackets South Africa's authority released, many anomalies were put under check. Check out the table below to know the South African tax brackets 2020.

What is the tax threshold for 2020 in South Africa?
The tax threshold is the amount above which income levy becomes payable, and according to the South African tax tables 2020, anyone below 65 years of age has up to R83,100 before they can pay any levy. Then, any amount made above R128,650, for those between ages 65 and 75, they are expected to pay the dues.
Additionally, for those who are above 75 years old, they will pay the expected levy on whatever is made above R143,850. You should bear in mind that the updated tax table in South Africa runs from the 1st of March, 2020, to the 28th of February, 2021.
How does the tax brackets work in South Africa?
The South African government, like many countries in the world, charges an income pecuniary levy on residents of the country. The system is designed in a way that some foreigners are not made to overpay, and at the same time, they enjoy exemptions and allowable deductions as the case may be.
The residency-based taxation system that the country operates is such that residents are charged based on worldwide income, while those who are non-resident pay based on their South African-sourced income. Those who fall into the category of residents are those who possess a residence or citizenship permit. The SARS tax tables 2020 show the tariff rates for different categories of salary earners. South Africa tax brackets indicate the different levy rates based on groups and ages.
READ ALSO: Covid-19: Africa could lose R9.2 trillion tax revenue due to pandemic
However, for tax purposes, a person can be considered as a resident if such has, in the last five tax years, lived in the country for over ninety-one days in total. The other option is if the person has lived for not less than 915 days of those five years in South Africa. It is the responsibility of SARS to collect levy in South Africa. Residents who work in South Africa are required to get an income tax number. This will enable them to submit an annual tariff return.
At what salary do I pay tax in South Africa?
Based on the SARS income tax tables, any individual or business organisation, whose income falls under any of the following categories, is expected to pay an income levy:
Income from a pension from what comes from abroad;
Gains or losses made as an entrepreneur;
Rental income;
All forms of salary, bonuses, and taxable allowances made as an employee;
Royalties;
A few capital gains;
Accumulated income from investment, which can be dividends or interest-based;
Annuities.
Note that irrespective of the amount involved, as long as the earnings fall within the categories mentioned above, the person will pay.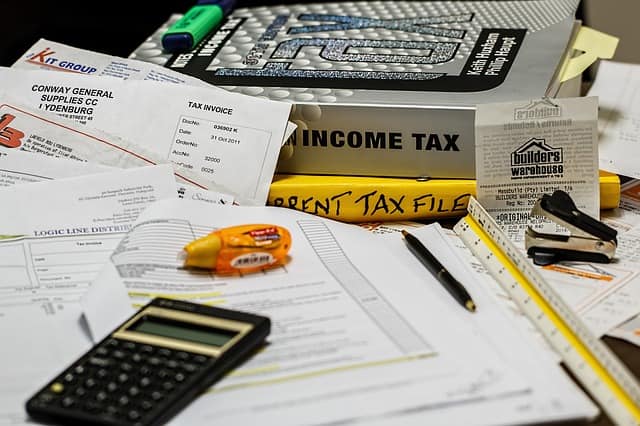 What income is exempt from tax in South Africa?
The system is designed in a way that any person who is not up to the age of 65 years and any amount made that is not up to R23,800 per annum would be exempted from an income levy. At the same time, any person who is more than 65 years of age and makes as much as R34,500 in a year in South Africa will also enjoy an exemption.
In the same vein, non-residents who are not physically present in South Africa for a minimum of 183 days in a year before there is an accruement in their interest will be exempted from paying any income tariff. But then, it should be noted that the exemption can only be possible if the interest-bearing debt has no valid connection to a specified place of business within the country.
Do you pay tax on dividends in South Africa?
Anybody who receives dividends from South African companies will not pay income but dividends tariff, which is a 20% rate withheld by entities that pay dividends to individuals. However, South African residents who receive bonuses from companies that are listed and have their properties regulated (REITs) are subjected to paying a levy.
Moreover, any shareholding bonuses that are not up to 10% that people receive from foreign companies will be taxed at the rate of 20% maximum. Additionally, deductions are not permitted for expenditure to produce foreign dividends.
The latest tax brackets South Africa released is all-encompassing, and it is explicit enough to encourage everyone within the bracket to carry out their civic duties. However, in case you need anything clarified as touching the payment, you can visit any office of the South African Revenue Service (SARS) that is close to you.
DISCLAIMER: This article is intended for general informational purposes only and does not address individual circumstances. It is not a substitute for professional advice or help and should not be relied on to make decisions of any kind. Any action you take upon the information presented in this article is strictly at your own risk and responsibility!
READ ALSO: