Scoop Makhathini bio: age, real name, girlfriend, rant, broke, songs, profile
Scoop Makhathini is a South African rapper and TV host. He is notable as one of South Africa's hip hop and urban culture representatives. Scoop Makhathini Instagram motivational posts have been a source of encouragement and inspiration to the younger generation. Popularly known for hosting the Pop culture magazine show, he made his debut on TV in 2006.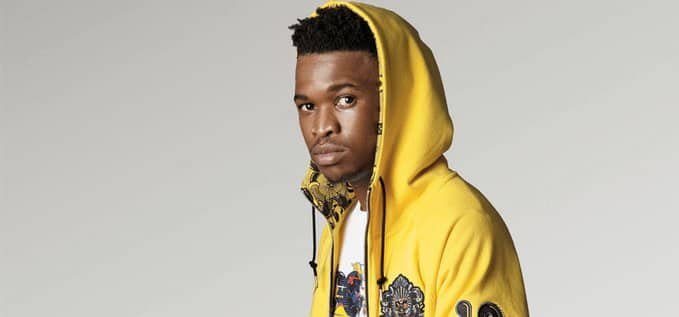 Scoop has maintained self-confidence and courage that his parents built in him since he was a child. His determination to succeed has always kept him going. He led a life without scandals until recently when his rants on Twitter shocked his followers. Many still ask if that could be the same ever-inspiring celebrity. Find detailed information about him in this article.
Profile summary of Makhathini
Real name: Siyabonga Ngwekazi
Nickname: Scoop Makhathini
Date of birth: 16th of March, 1982
Birthplace: Eastern Cape, South Africa
Age: 38 years old
Marital status: Single
Girlfriend: Akhona Carpede
Height: 5 feet and 6 inches
Weight: 67 kilograms
Profession: Writer and TV presenter
Nationality: South African
Religion: Christianity
Net worth: $750,000
Scoop Makhathini biography
Scoop Makhathini real name is Siyabonga Ngwekazi. He was born and raised by his parents in Eastern Cape. His father, who was a fashion lover, taught him to appreciate his culture, and he has maintained that since. Consequently, Scoop is famous for hosting the Pop culture magazine show, Journal, on SABC1.
READ ALSO: Masibusane Zongo age, measurements, family, current team, position, stats, salary, profile
Makhathini began his television presenting career when he co-hosted the 8th Annual Metro FM Music Awards with Penny Lebyane in 2007. He gained attention after hosting the show titled Turn Up.
Before he finally decided to step back and focus on TV hosting, the young promising star was known for his passion for music. Some of his songs, including Rahh and Ngenya, were big hits in 2008. Makhathini replaced Trevon Noah as the male host of the celebrity gossip show, The Real Goboza, for its second season in 2008.
In 2010, Scoop turned up as a digital host for the 16th Annual South African Music Awards (SAMAs) in Sun City. He also excellently produced and starred in the Vuzu reality series, Forever Young, in 2012.
Since then, Scoop Makhathini has made a name for himself, hosting several shows across South Africa. He has become an inspiration for the upcoming generation and his amazing fans.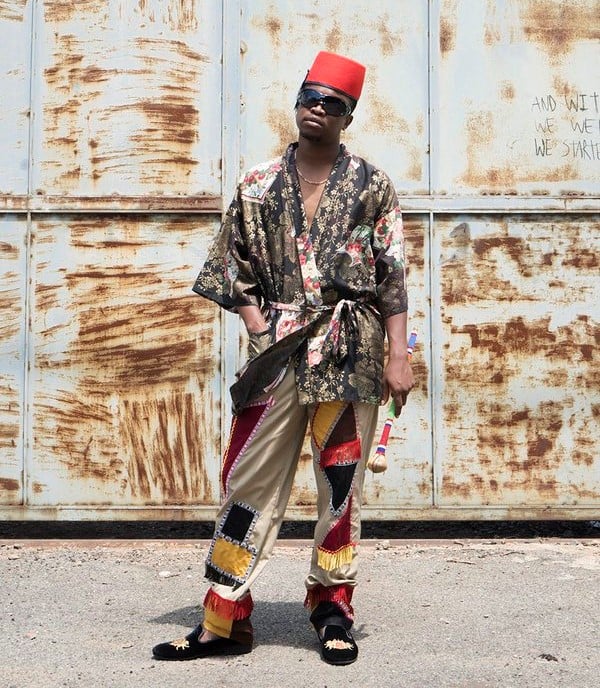 How old is Scoop Makhathini?
Scoop Makhathini age, currently, is 38 years. The culture pop rapper and TV host was born on the 16th of March, 1982.
Scoop Makhathini interview
South African hip-hop's most popular podcast, The Sobering, interviewed Siyabonga Ngwekazi in one of its episodes. Scoop talked about his journey and purpose as one of South African hip-hop and urban culture's most respected representatives. According to him:
I call myself a representer, cause a presenter is really like a cardboard ship. It's fickle, but if you are representing, knowledge is key, and when I worked at [the TV show] Street Journal, it was really good for me. Because Maria [McCloy] and Dino, who ran Rage, were journalism students from Rhodes [University], and they instilled in me that you are so dope naturally, you just have to remember that journalism is what you doing. You not here to be cool; that is a bonus. But if you really wanna be dope, you must be smart.
The radio presenter also asserted his value of culture and his association with big brands across the world.
READ ALSO: Motsoaledi Setumo age, pregnancy, boyfriend, siblings, parents, leaving the Queen, Generations, stunning pictures, Instagram
Scoop Makhathini broke
It came as a surprise to many fans when the celebrity TV host Scoop tweeted, "Guys, I am poor and broke as. Kodwa what I am able to experience because of my soul is so wealthy really astounds me. The real currency of this earth is energy, not money."
Although this came as a surprise to many who did not completely understand what he meant by being broke, it is evident that his perception of what real wealth is has nothing to do with money.
Scoop Makhathini girlfriend and rants
Scoop has been in a relationship with Akhona Carpede. They got engaged in a private ceremony. Since then, Scoop Makhathini and Akhona were enjoying their relationship, while fans were hoping that they would tie the knot soon until Scoop accused Akhona of cheating on him. The situation became worst that Scoop took to his Twitter handle to rant about his cheating girlfriend.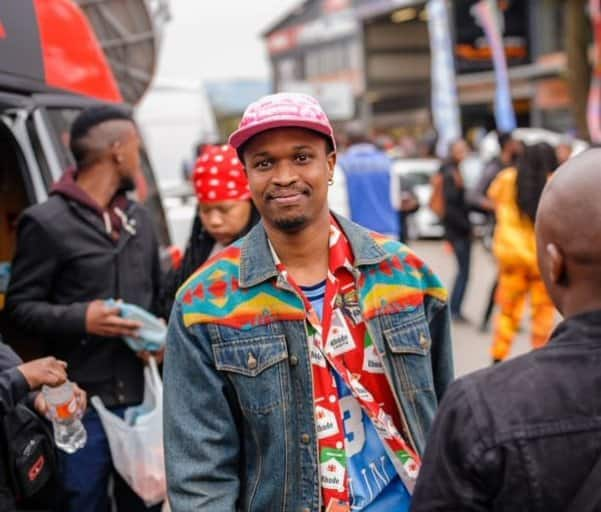 While Scoop Makhathini ranted, he expressed his disapproval in a few posts on his Twitter page. Posts like "Goodman! a Ni**a Won" and "There!!! My almost wife to be @missacalaca seen in the club with some dude who she said was a 'best friend'"
Surprisingly, the television personality later claimed that his Twitter account was hacked and that he was not responsible for the posts on his account. He also asserted that the posts were not true. Scoop tweeted, "Hi, guys thanks for the concern. Someone is using my account details and hacked into my account. It's my birthday today, and this is unnecessary and not true."
Casper Nyovest also came to his defence by affirming that his account was truly hacked. After sharing a picture that Scoop posted before, he added a caption that reads, "Y'all know celebrities have been getting hacked lately. Unfortunately, Scoop's account has been hacked. The hacker is just causing shit. Posting lies and deleting his tweets. PLEASE RT."
Makhathini's songs
A list of Scoop Makhathini songs, including where he featured, is below:
RAHHHHHH
3 Step
Ngwenya Town
Fukuza
Izolo
RAHHH
NiHamba NiBamba
Scoop Makhathini
Scoop Makhathini has been a fantastic rapper and TV presenter. His passion for what he does is evident in the way he delivers his roles. Although his rants about his girlfriend came as a surprise to many of his fans, his influence on many entertainment lovers is still evident. Everyone is hopeful that opportunities that lie ahead of him would be maximally utilised, even though he has kept a positive attitude since the scandal took place.
READ ALSO:
Daniel Mminele age, children, wife, education, qualifications, SARB, Absa, net worth
Samkele Maseko, family, journalism, resigns, eNCA, SABC, pictures, Jessie Duarte, profile, Instagram
Thabang Makwetla age, wife, education, qualifications, party, previous office, restaurant, speech, house and contact details
Source: Briefly News