Mabel Jansen is a former South African Judge of the Pretoria high court since 2013. However, she became infamous for allegedly making racist comments, which then led to the end of her career. Read on to know everything about her.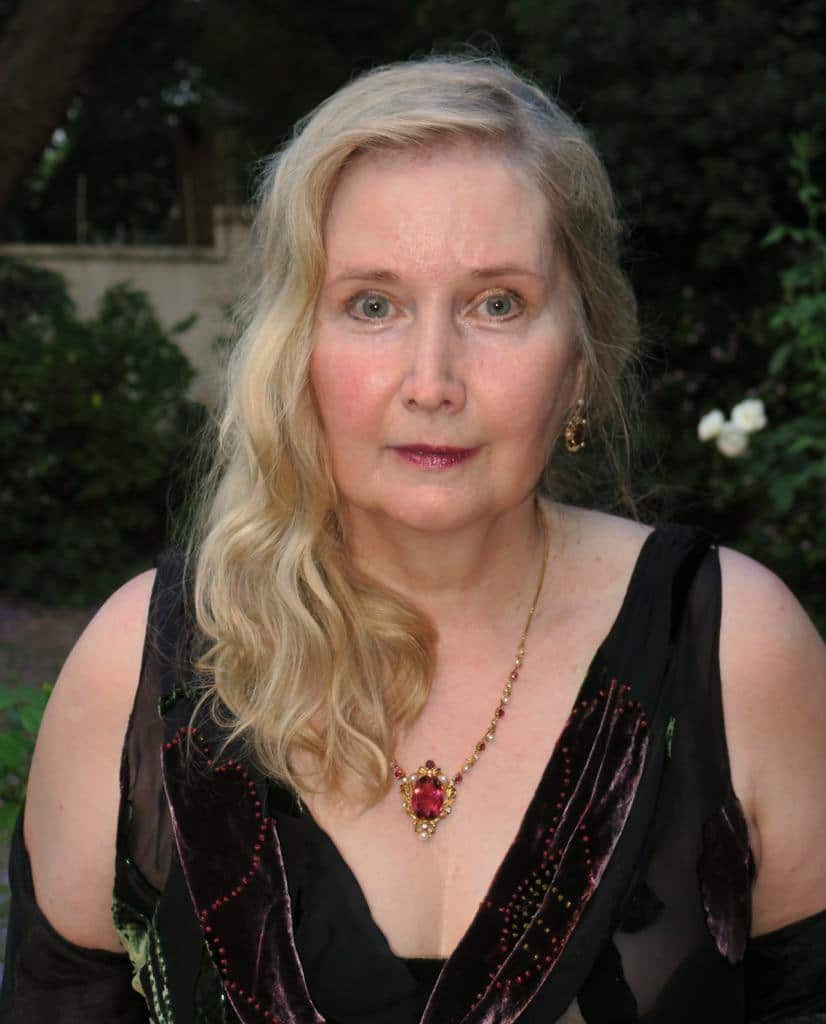 Judge Mabel Jansen was one of the most revered jurists in South Africa before here latest scandal. Where is she now?
Profile summary
Name: Mabel Jansen
Nationality: South African
Gender: Female
Occupation: Judge
Mabel Jansen Biography
Not much s not known about the Judge's private life except for that she was born and raised in South Africa.
Career
Regter Mabel Jansen was an employee of De Villiers and Schondfeldt as a senior copywriter back in 1977. While she was working there, Jansen took part in the making of adverts for Rembrandt, Wonderbra, Caltex, the Dried Fruit Board, and San Lameer, among other companies. Her ability to know multiple languages was also an added advantage to the firm, for she helped the company translate all their adverts from English to Afrikaans. She left the company in 1980.
Jansen became a licensed lawyer in 1984 and then became a member of the Society of Advocates of South Africa. She also became the new senior counsel for the Pretoria Bar Council, where she grew her expertise in Intellectual Property Law, which includes MCC Law, Internet Law, Medial Law, Law of Contracts and Acquisitions. Due to her hard work, she rose to the rank of Vice-Chairperson and later became the Chairperson in the Council.
Mabel Jansen advocate also represented several companies, including McDonald's, Monsanto, Kellogg's, Vodacom, BMW, Ericsson, Sasol, and the whiskey Association, among other notable companies.
READ ALSO: Faf du Plessis family, career, stats, salary, net worth, profile
On December 1st, 2013, the Judge was designated as the Judge in the Gauteng High Court. She then became the Chief Judge of the Pretoria High Court, where she mostly handled civil cases.
Mabel Jansen Facebook and online scandal
In 2015, there was a Gillian Schutte Mabel Jansen public discussion on Facebook, where the Judge made a series of comments about rape being part of the black culture. According to Judge Mabel Jansen comments, she said that '99% of the criminal cases are of black fathers/uncles/brothers raping girls as young as five". She continues, 'you want to read my files: rape, rape, rape, rape, rape, rape of minors by black family members... In their culture, a woman is there to pleasure them. Period. It is seen as an absolute right, and a woman's consent is not required ... I still have to meet a black girl who was not raped at about twelve.' The Judge's statements came after she shared a petition on her Facebook page from the White South Africans demanding that the EU return them to Europe.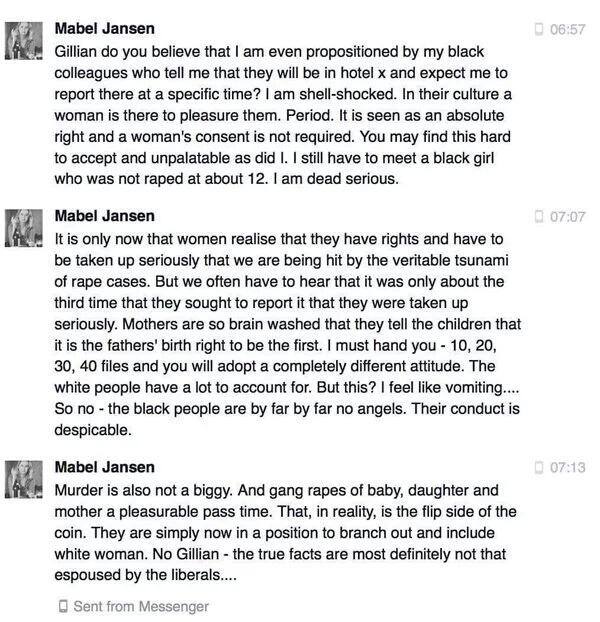 Gillian found Mabel Jansen Comments offensive. She took a snap of the conversation and exposed her. There was an uproar on social media where South Africans ridiculed the Judge. The hashtag #MabelJansen trended for a couple of days on Twitter, and the Jurist could not escape the allegations.
Judge Mabel Jansen resigns
The Judicial Service Commission came to a decision that her comments amounted to Impeachable Conduct in April 2017. She was put on special leave after complaints started coming up that no black man could be judged fairly in front of her. Jansen then sent her letter of resignation to former President Jacob Zuma and Justice & Correctional Services Minister Michael Masutha.
Where is Mabel Jansen now?
Details of her whereabouts are currently unknown. Word out there is that she is now into private practice.
Judge Mabel Jansen was a highly esteemed lord of the law before her comments. This goes to show that we should be careful about what we say on social media, especially those who are in positions of power.
READ ALSO: