Who is Oneida Cooper? | Age, parents, racist tweets, Instagram, profile
Oneida Cooper inspires the young generation in South Africa that dreams of building their career in sports. She is a psychologist, model, and former swimmer of the South African national team. Cooper participated and won in the Youth Olympics, Junior Commonwealth Games, and the All Africa Junior Championships. In 2020, Oneida wants to get the Miss South Africa title.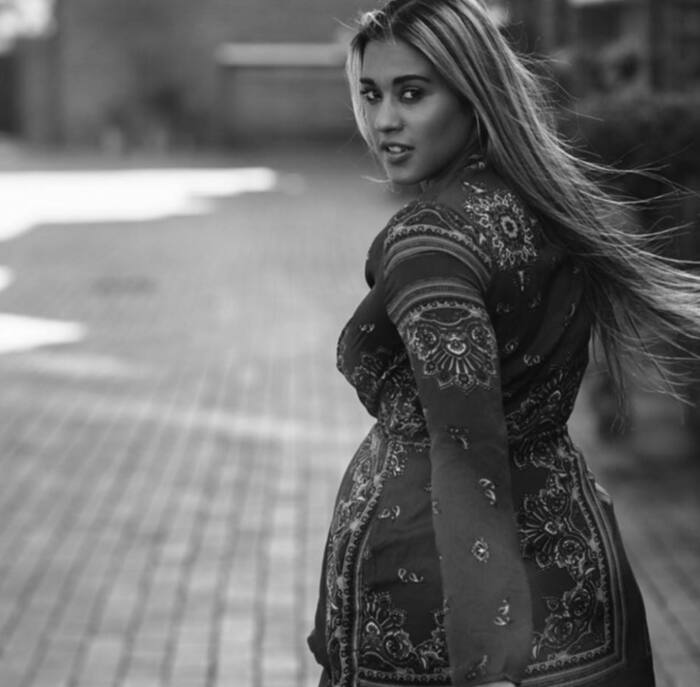 She mentors uprising swimmers of all ages, from children to adults in Johannesburg and other parts of the country through her swimming school. Copper has been trending lately because of racism allegations that are also associated with disrespect to women.
Oneida Cooper profile summary
Full name: Oneida Cooper
Date of birth: 1st March 1993
Age: 27 years
Career: Psychologist, model, and former swimmer
Nationality: South African
Oneida Cooper Instagram: @oneida_cooper
Oneida Cooper biography
Born in Johannesburg, South Africa, on 1st March 1993, Oneida Cooper age is 27 years. She enrolled at the University of New Hampshire in 2011 to pursue an undergraduate degree in psychology. At the time, she was already famous globally. Here is a picture of her with her mother: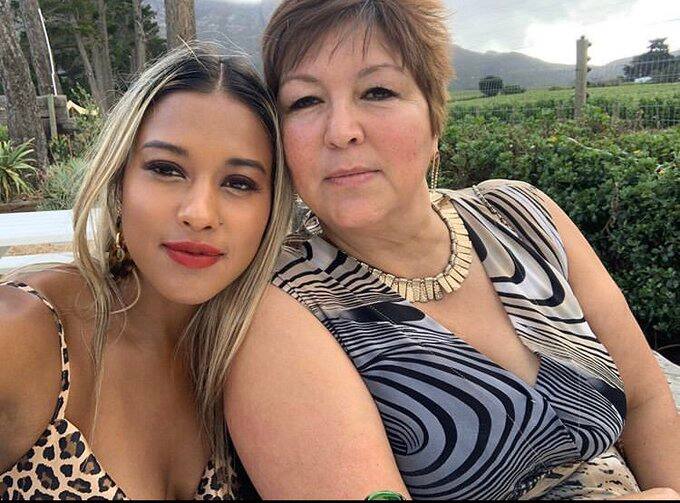 She went to a girl's high school named St. Andrews School, where she was a dedicated member of the Vineyards club teams and Bishop Bavin Seals. In 2008, she joined the list of internationally recognized swimming professionals after taking part in the Commonwealth Youth Games in Pune, India. In 2009, Cooper took part in the All-African Junior Championships in Mauritius.
In 2010, the young lady was one of the fiercest competitors in the Youth Olympics in Singapore, Mare Nostrum Series in Spain and France, and another competition in Italy. She has also appeared in other renowned events like the Age-Group Nationals and the Open Senior Nationals in South Africa, and the Sub-Saharan International in Namibia.
Who are Oneida Cooper parents?
She is the daughter of an anti-apartheid activist, Doctor Saths Cooper. He was imprisoned at the Robben Island. Her mother, Carol Wilson, was a professional swimmer, and her brother is named Athisten Cooper. Growing up in a family of swimmers enabled her to work on her talent from a tender age. She said,
I got involved in swimming all thanks to my mother, who was a national swimmer in her day. My middle brother is also a swimmer so he would go off to swimming practice and I would tag along too for the ride and play around before I started getting stroke corrections and mastering the art of the sport. I started swimming competitively from a very young age I swam my first local swim meet when I was five and ever since then I had been swimming age-group nationals as well as represented South Africa for the first time when I was 12.
She swam from Robben Island to Bloubergstrand and raised R70,000 for her non-profit swim school, Making Waves Together South Africa NPO, which is located in Johannesburg. Her brother, mother, and friends joined the donors and made the event a success.
Are Oneida Cooper and DJ Speedsta dating?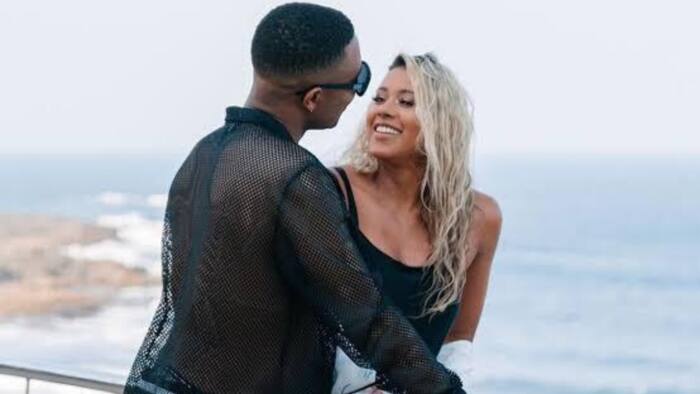 Her romantic boyfriend, DJ Speedsta composed the song, Oneida, in her honour in October 2019, and she appeared in the video. Her lover featured C Tea, Una Rams, and Buffalo Soulja in the song. Oneida Cooper IG, oneida_cooper, is private. She may change her mind someday and make it a public account.
Is Oneida Cooper a racist?
Oneida Cooper tweets have angered many Twitter users. The hashtag #OneidaCooperMustFall trended on the internet after she used the n-word and wrote nasty comments about women. People cannot understand how a mixed-race woman and the daughter of an anti-racism activist, can entangle herself in such a situation. She tweeted,
S/o to them dumb b****hes that get pregnant by them wana be thug a** n****s that dropped out of…
Her text shocked many because they thought that she has been against racism. Cooper has used anti-racism quotes of legends like Steve Biko in her interviews. She apologized, but will this affect her chances of winning the forthcoming Miss South Africa crown? It takes a minute to ruin a reputation that has been built for years. People retrieved and posted some of her past racist posts. One of them is here:

READ ALSO: Basetsana Kumalo remembers 2016 fall: "Faith can move mountains"
Miss Cooper laughed at the fall of a woman named Bianca in 2013 by posting this: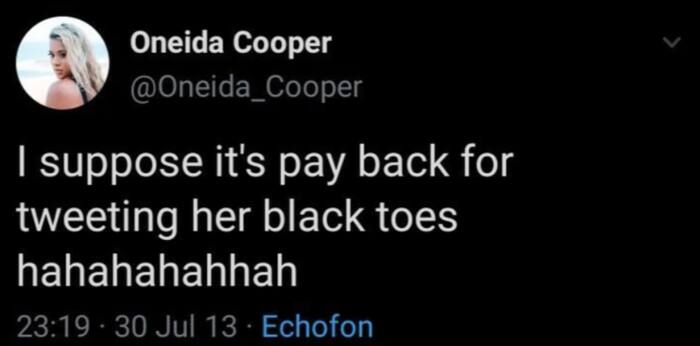 READ ALSO: Bianca Schoombee's model agency cuts ties with her after the racist saga
Mzansi could not understand what she implied when she wrote these words: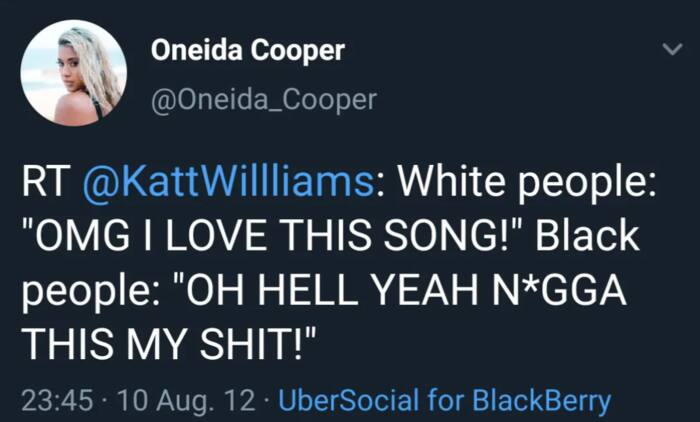 READ ALSO: Evander Holyfield, 57, announces return to boxing in an exhibition match
Oneida Cooper's awards
Since she has won many swimming competitions, she has these titles in her name.
2012: America East Academic Honor Roll
2013: America East Commissioner's Honor Roll
2013: America East Swimmer of the Week
Oneida Cooper has been a great youth leader over the years. At her age, she has received more respect than most of the elderly celebrities. Will the racism comment tarnish her image entirely or not? Will South Africans forgive and forget about her mistakes for the sake of the beautiful things she has done for the country? Only time will tell, but she should know that the internet never forgets.
READ ALSO:
10 Footballers with the most fans and followers on Instagram
Eto'o: Mourinho and Guardiola have 1 thing in common, desire to win
Kobe Bryant's wife finds a love letter he wrote her before passing
Source: Briefly.co.za