Madelaine Petsch bio: age, partner, parents, siblings, nationality, youtube, profile
Madelaine Petsch played Cheryl Blossom on Riverdale. Most of the teenagers all over the world have seen and loved this series. Cheryl, the cheerleader of her high school team, is not a likable character. She portrays a self-centered, mean, dictatorial, and deceptive person who hurts others to get whatever she wants. However, the series could not have been as sweet as it was if her role was excluded. She has won several awards because of this role.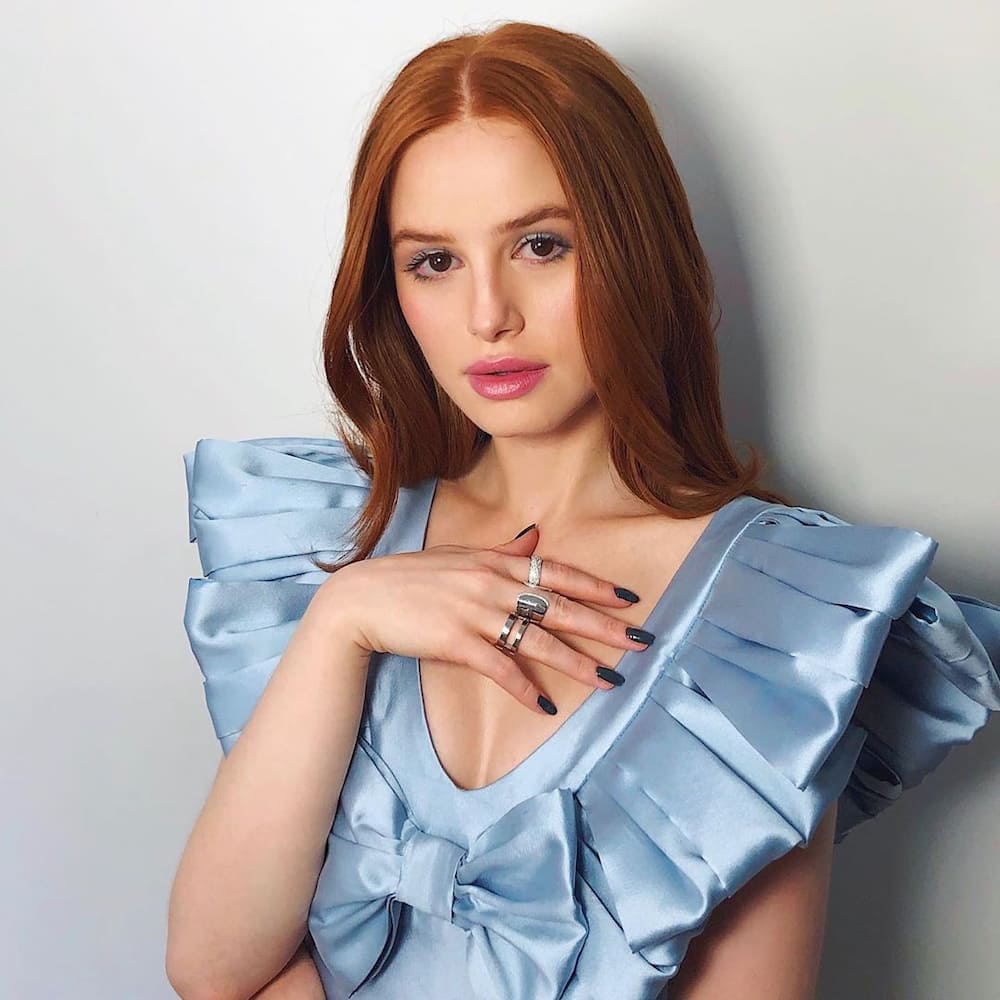 Is she American or South African? Every success story is unique and has its ups and downs. You will love her movies because she is the best actress any movie director would ever wish to work with. Follow her YouTube channel for more entertainment and enlightenment about who she is and what she does.
Madelaine Petsch profile summary
Full name: Madelaine Petsch
Date of birth: 18th August 1994
Age: 25 years
Career: Actress and YouTuber
Marital status: Single
Madelaine Petsch nationality: South African/ American
Madelaine Petsch Instagram: madelame
Madelaine Petsch YouTube: Madelaine Petsch
Madelaine Petsch biography
Madelaine Petsch age is 25 years. She was born in Port Orchard, Washington, on 18th August. Madelaine Petsch parents, Timothy S. Petsch and Michele Petsch, are South Africans. Growing up, she enrolled in dance and theater classes before she turned five years old.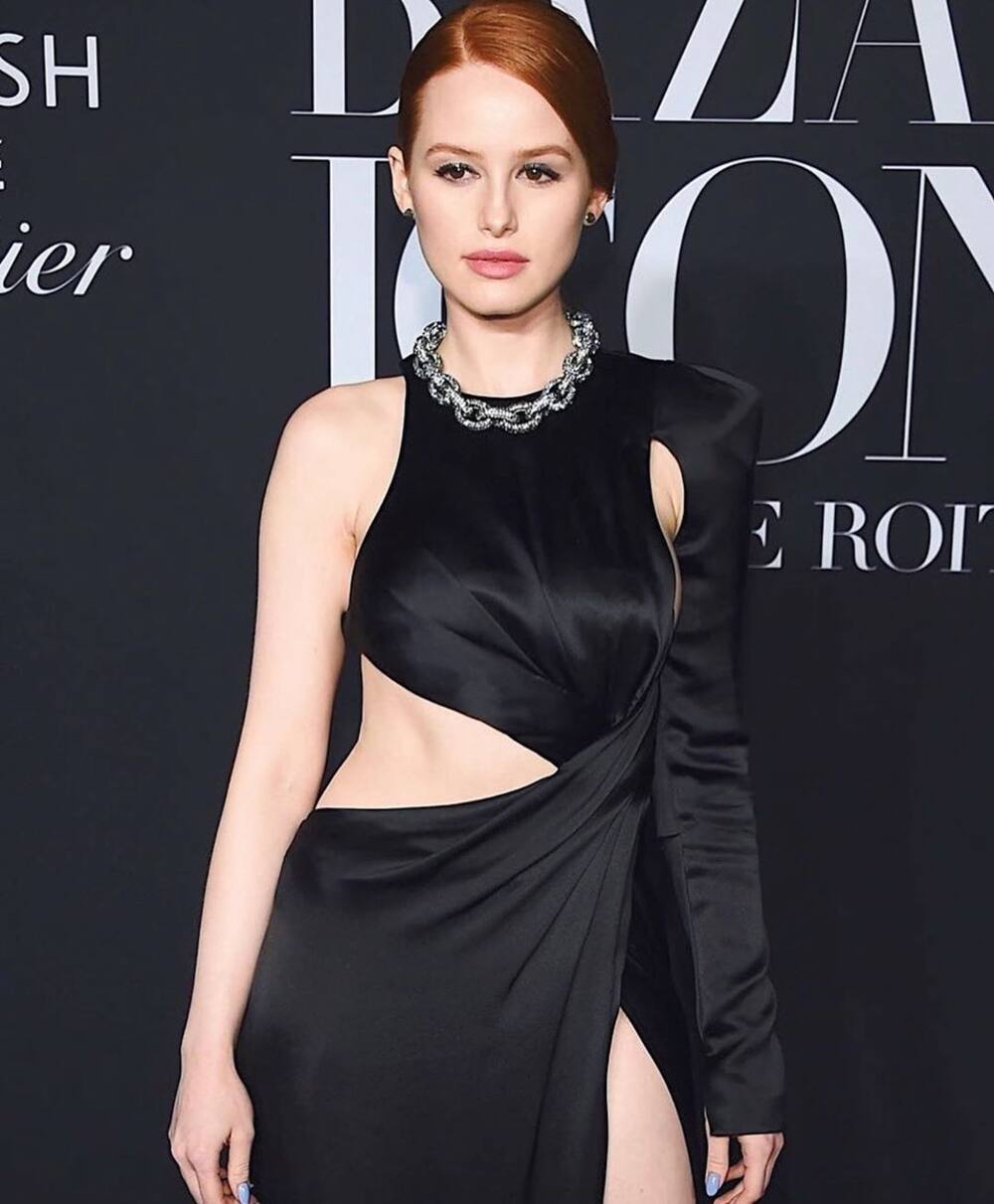 She and her brother spent their childhood divided between South Africa and the USA. They lived in the US, but their parents traveled with them to their motherland regularly. Madelaine Petsch brother is called Shaun.
Madelaine Petsch height is 5'5" (168 cm). She had low self-esteem in her teenage years because she was bullied in school. Her South African accent and her being red-haired encouraged her fellow students to intimidate her. She is open-minded about religion because she was not raised in one.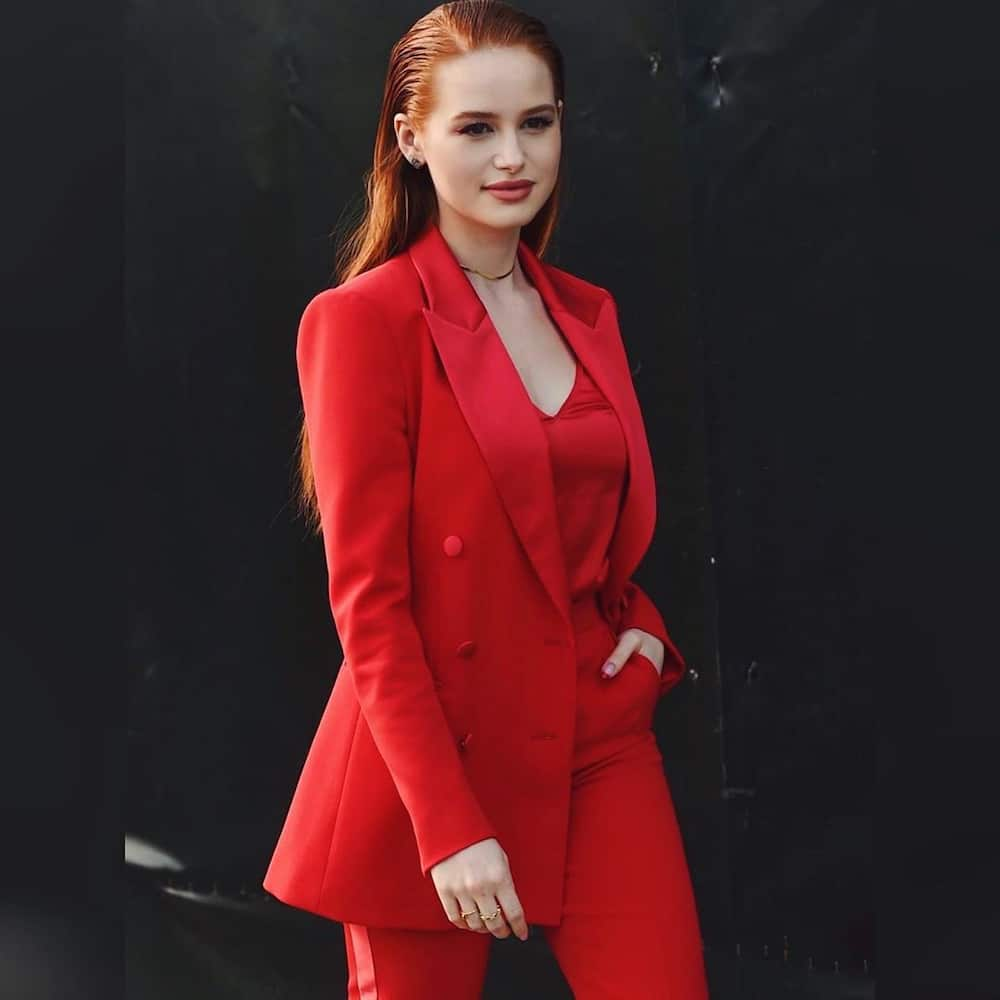 Upon graduating from Tacoma School of Arts, she moved to Los Angeles to pursue acting. She worked in restaurants and coffee shops to provide for herself. The actress revealed that she went to 247 auditions before she got a breakthrough in her career.
In 2014, Coca-Cola hired her to act in one of their television advertisements. In February 2016, she landed a role, Cheryl Blossom, in the famous series, Riverdale. Madelaine Petsch Riverdale character in season 2 comes out as a bisexual young woman.
Madelaine Petsch supports the LGBT community. Her role in this series enabled her to win the Teen Choice award in 2017, 2018, and 2019. She also got an MTV Movie and TV award in 2018.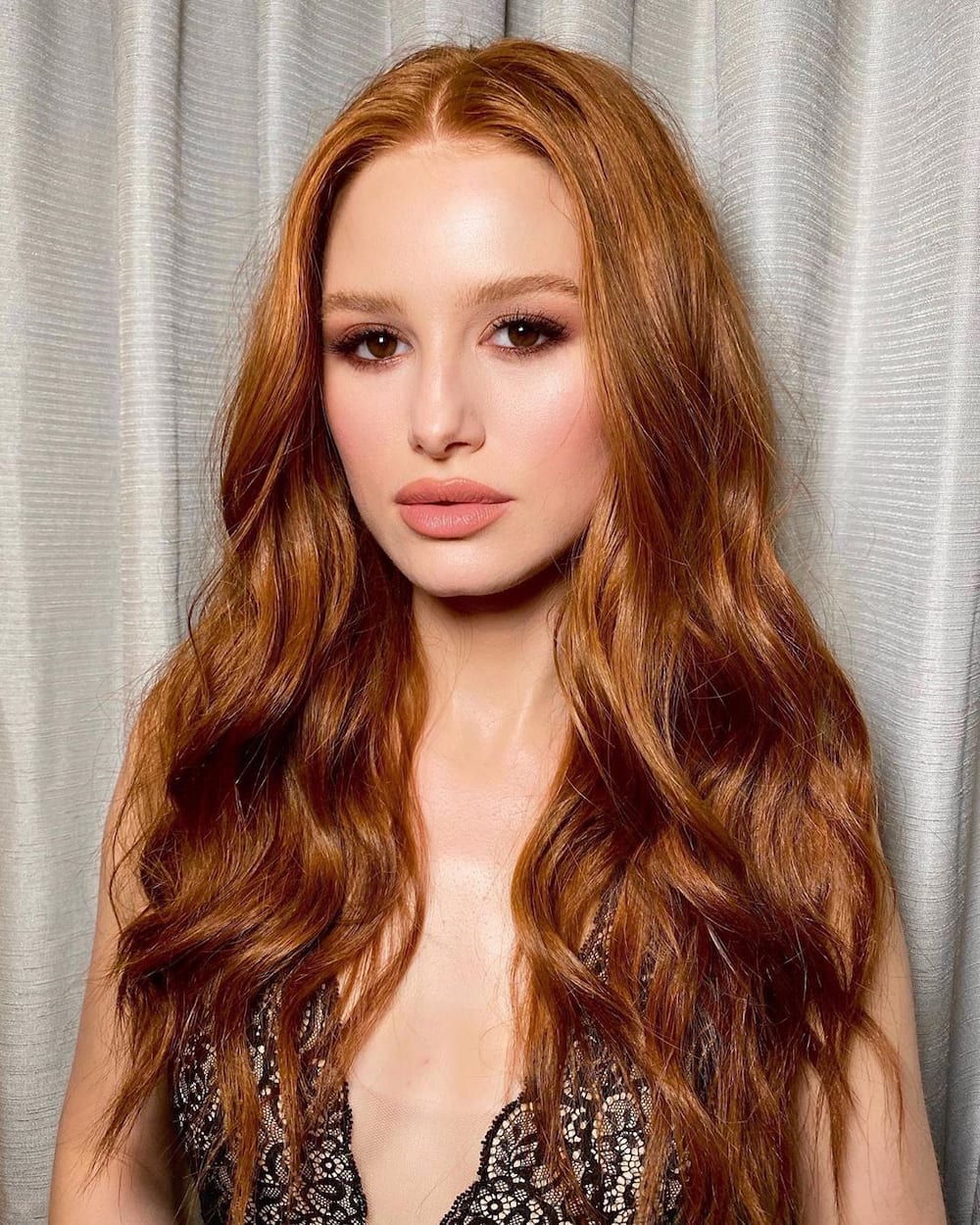 READ ALSO: Nasty C has the most streamed song on international platform Audiomack
In 2017, she joined the actors of Polaroid. She released her brand of sunglasses in April 2018 in collaboration with the Privé Revaux Company. In 2019, she was honored with the Breakout YouTuber of the Year during the Shorty awards. Her YouTube channel has more than five million subscribers, while her Instagram page has 20 million followers.
Who is Madelaine Petsch dating?
She broke up with her boyfriend, Travis Mills. They have always been proud of their relationship. They shared on social media photographs of themselves on the red carpets, parties, and more. Their relationship lasted almost three years.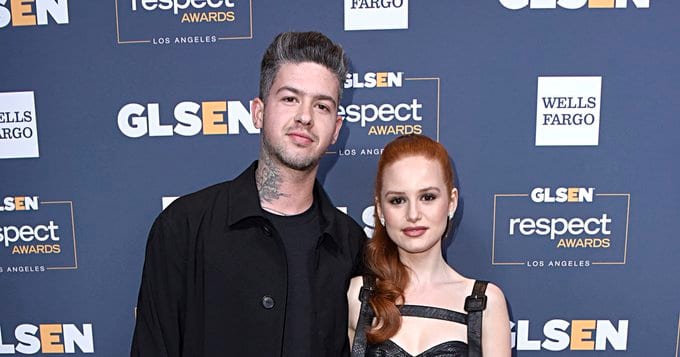 READ ALSO: Young architect builds mom a stunning house, photos wow Mzansi
Madelaine Petsch movies
She has played roles in these films:
The Curse of Sleeping Beauty
The Hive
Instant Mom
Sightless
F*&% Prom
After a long day, you need to relax your mind. Watch ten best John Cena's films. Are you loyal to Nigerian movies? Here are the ten best Nollywood movies for you. Ice Cube has acted in the following movies. You have no idea how much you are missing if you have not watched Jennifer Lopez's movies and Idris Elba's films.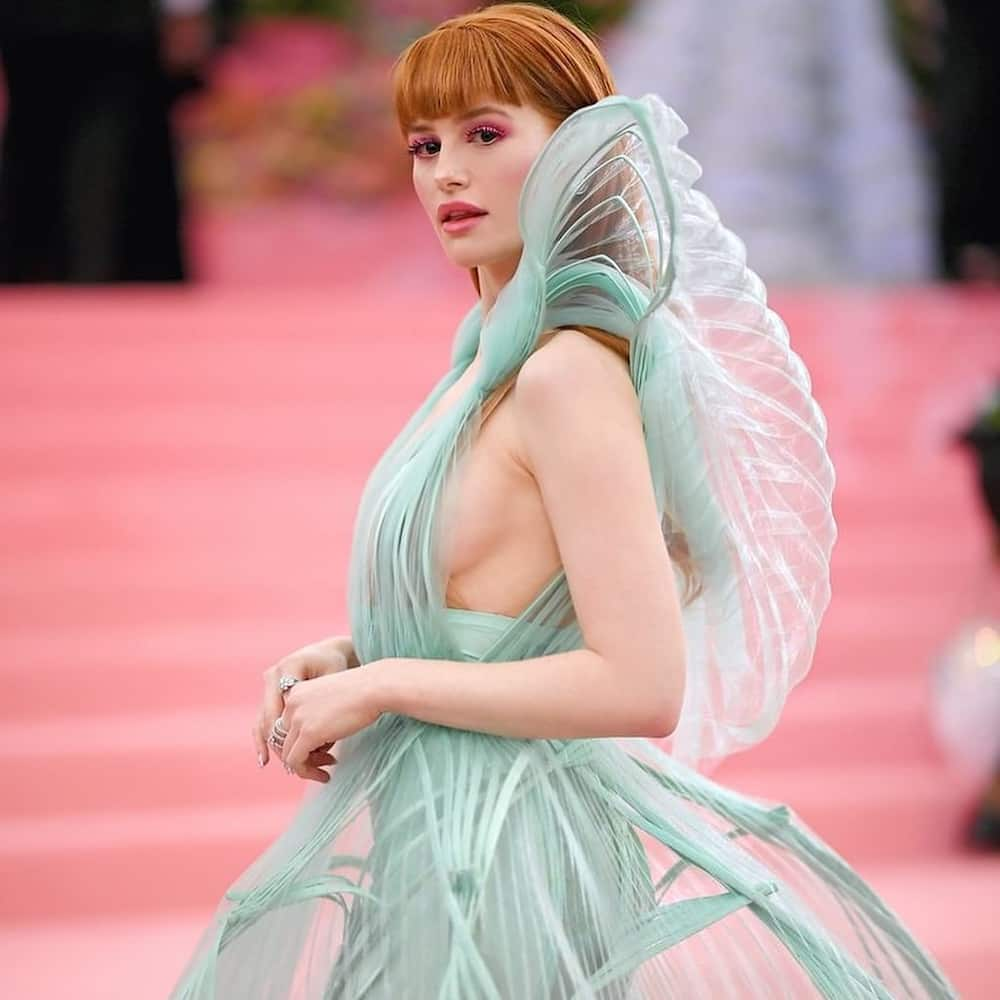 READ ALSO: Ayanda Borotho donates essentials to the needy: "Spread kindness"
FAQs
Here are the answers to the frequently asked questions of Petsch's fans:
What shows are Madelaine Petsch in?
None of her films are annoying. People have spent sleepless nights getting entertained by her series and movies. She knows how to portray different characters effortlessly because she has the talent. Aside from Riverdale, she has acted in the following films:
The Curse of Sleeping Beauty
Sightless
F*&% Prom
The Hive
Instant Mom
Is Madelaine Petsch vegan?
She is a brand ambassador of PETA, an organization that raised awareness about the vegan lifestyle. Madelaine has grown up a vegetarian, and she loves animals. As you can see from her photos, she is healthy; hence, she is proof that the vegan diet is healthy.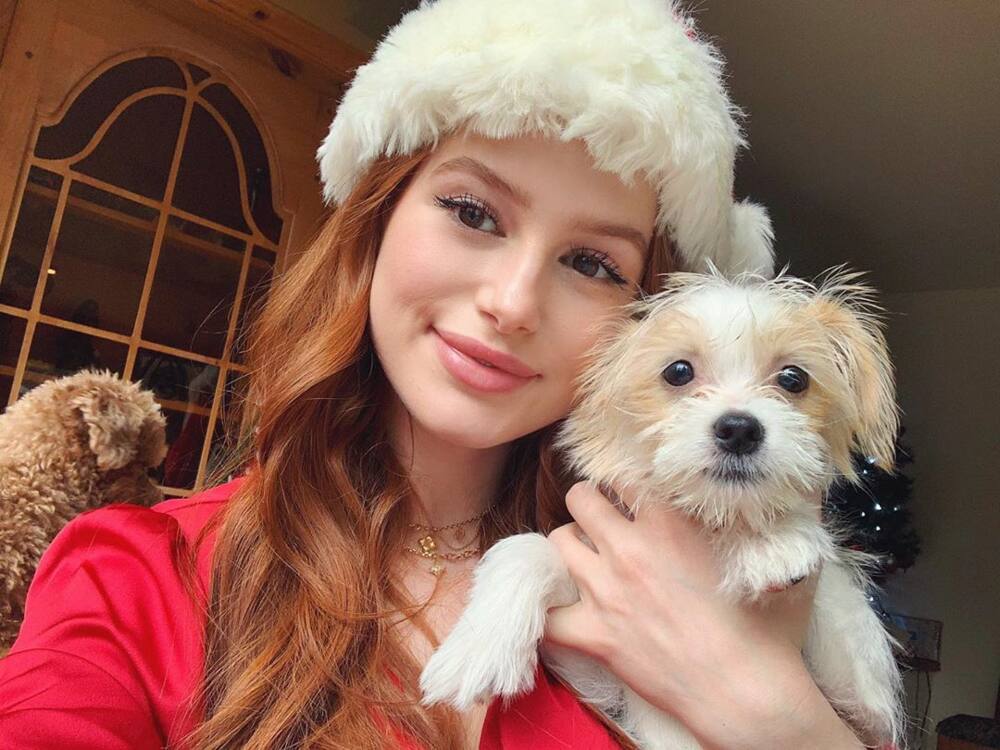 READ ALSO: Man hilariously realizes childhood photo with Micheal Jackson is fake
How did Madelaine Petsch become famous?
She became famous after acting on Riverdale as Cheryl Blossom, a wealthy and spoiled girl. Before she got the role on the series, the actress went to hundreds of auditions and took part in television commercials.
Is madelaine petsch single?
In February 2020, she and Travis Mills ended their three-year relationship. Travis bore the sad news on Instagram. They were a lovely couple, but Travis explained that not everything that celebrity couples portray in public is real. They experienced issues in their relationship that they could not solve. Although he did not disclose the exact things that led to their break up, he was grateful for all the years they dedicated to their love.
Madelaine Petsch is a beauty to behold. She draws love from millions of people because she is talented. Her real personality is nothing close to her character in Riverdale, and she is a humble and caring person in real life.
READ ALSO:
Man annoyed by receiving 10 years of pizza deliveries he didn't order
Kelly Khumalo uncomfortable about her kids going back to school
Man celebrates passing board exam, now attorney of High Court of RSA
Source: Briefly.co.za