Ray Hushpuppi bio: age, cars, jet, wealth, arrested by Interpol, girlfriend, profile
Ray Hushpuppi has been described as the Nigerian darkhorse who made it from rags to riches in no time. He became such a major figure online because he was secretive and yet very rich. Read on to see Ray Hushpuppi arrested by Interpol and more.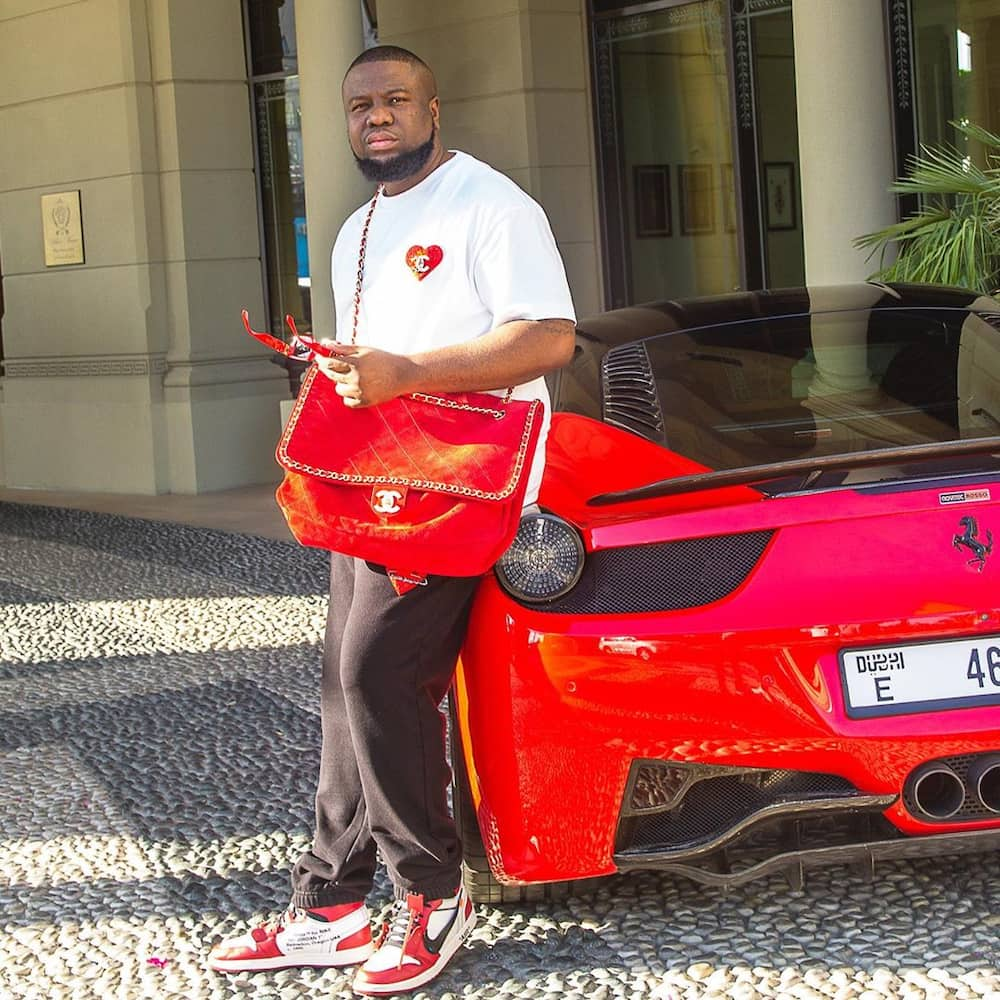 Ray's lifestyle, crazy parties, exclusive designer outfits, and more have sparked speculation about the source of his wealth. See Hushpuppi pictures, get to see how much he splurges on one night out, and find out about Hushpuppi arrest details.
Ray Hushpuppi bio
Real name: Raymond Igbalodely
Date of birth: June 14th
Place of birth: Lagos State, Nigeria
Place of residence: Dubai, United Arab Emirates
Nicknames: Aja 4, Gucci Master, Aja Puppi
Who is Ray Hushpuppi?
Ray is an affluent Nigerian currently living in Dubai. He became famous for flaunting his riches on Instagram and motivating other 'hustlers' to keep working hard for their dreams to come true.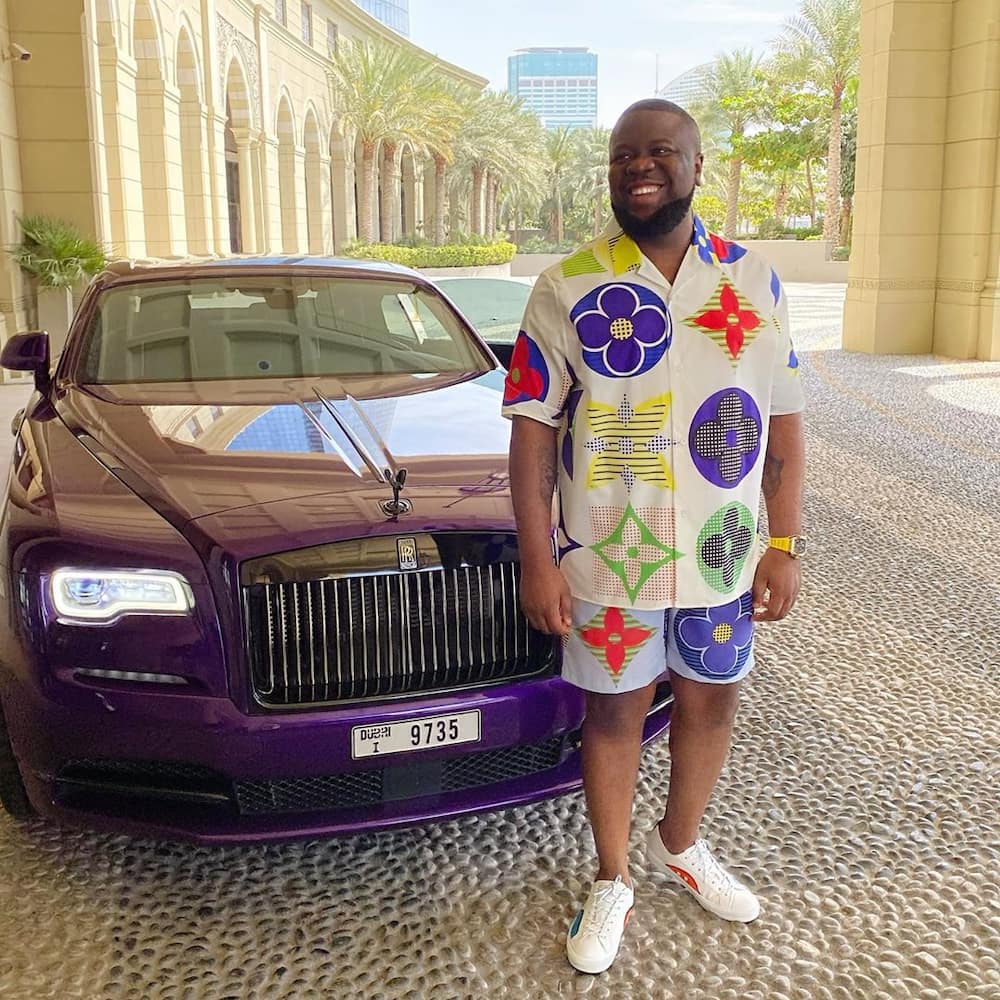 Ray Hushpuppi age is not known, he only released his date of birth, June 14th to the public.
How did Ray Hushpuppi make his money?
Several Nigerian celebrities have accused the social media mogul of being a fraudster. Ray Hushpuppi scammer? This is because he has not accurately described how he became rich and how he makes his coin currently. There is also a rumour that he is a professional scammer who gets wealthy by scamming unsuspecting people online.
The rumour started when he took a screenshot to show off his wealth but ended up revealing an email sent by someone he knew. It was determined that the email received on his phone belongs to Jane Woodscrane, who resides in the USA. It was then assumed that he is a scammer who has several fake identities.
What does Hushpuppi do for a living?
Ray Hushpuppi job on his Instagram bio, claims that he is a Real Estate Developer. That revelation came only after his friend turned foe, Mompha, was arrested by officials of the economic and financial crime commission. Before the arrest, Ray had not confirmed any particular source of wealth.
READ ALSO: Shauwn Mkhize warns Mzansi against scammer claiming to be her
How much is Ray Hushpuppi worth?
Despite never publicly claiming how much he is worth, it is estimated that Ray Hushpuppi net worth is $20 million. This is an assumption based on all his cars, including a private jet, his jewellery, and his over the top lifestyle displayed online.
How much is Hushpuppi private jet?
The Gucci Master spent a whopping 25.2 million Naira to fly private to Paris after missing his flight.
Have your items personalised like Ray Hashpuppi. Buy a custom phone cover for yourself, or as a gift for someone special to you. All you need to do is choose a wonderful photo, whether it is yours, or one of your beloved, and it will be fully displayed on the cover. Get it today!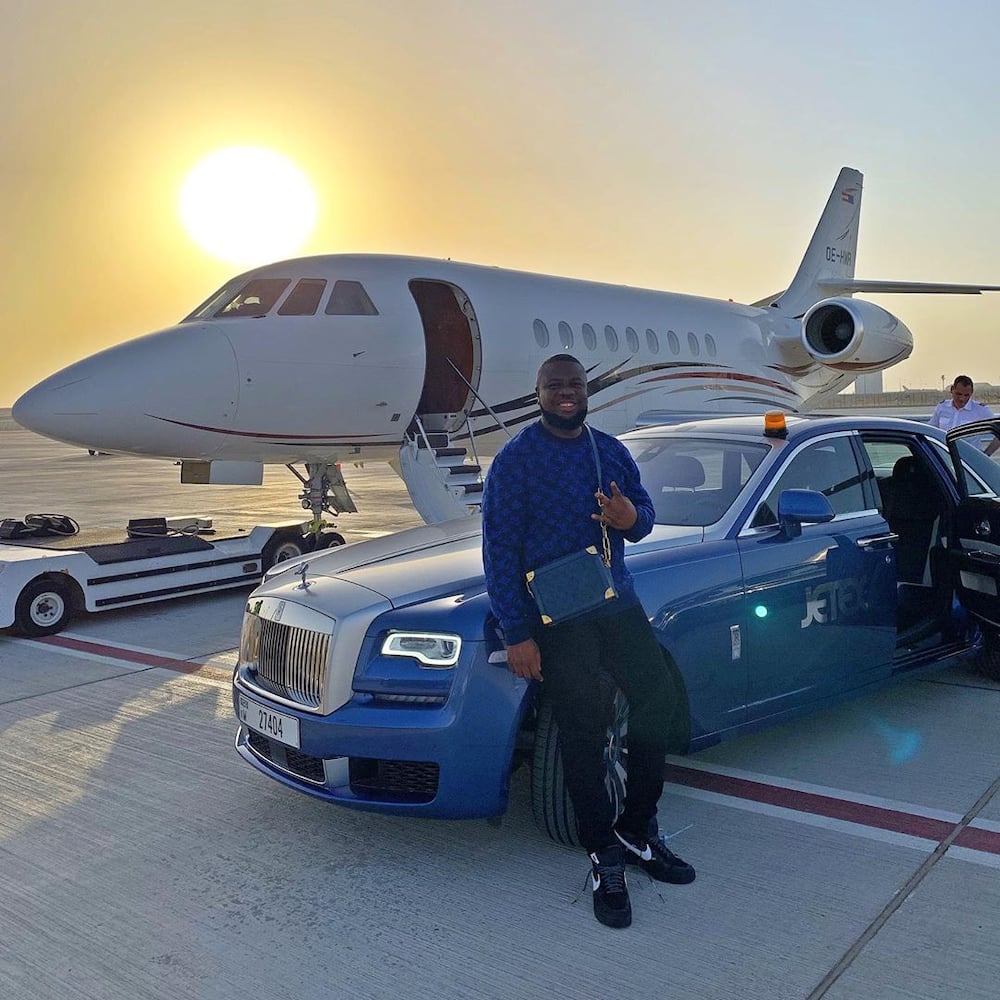 Apprehended
In June 2020, he was taken into custody alongside Mr Woodbery and several others in Dubai by Interpol and FBI. According to a video that has been circulating on social media, he and his cronies were allegedly surrounded by the officers on the grounds of being internet fraudsters.
Parents
After falling out with his friend, Mompha, he revealed some secrets about Hushpuppi. Mompha claimed that back at home in Nigeria, Ray's mother was a bread seller and his father was a taxi driver. Mompha called Ray out on ignoring his family. It has not been confirmed whether the claims are valid.
Ray Hushpuppi girlfriend
It is not officially known who his girlfriend is. It is speculated that it is Amirah Dyme. This is because she takes pictures at Hushpuppi house in Dubai. They have since been taken down from her Instagram account.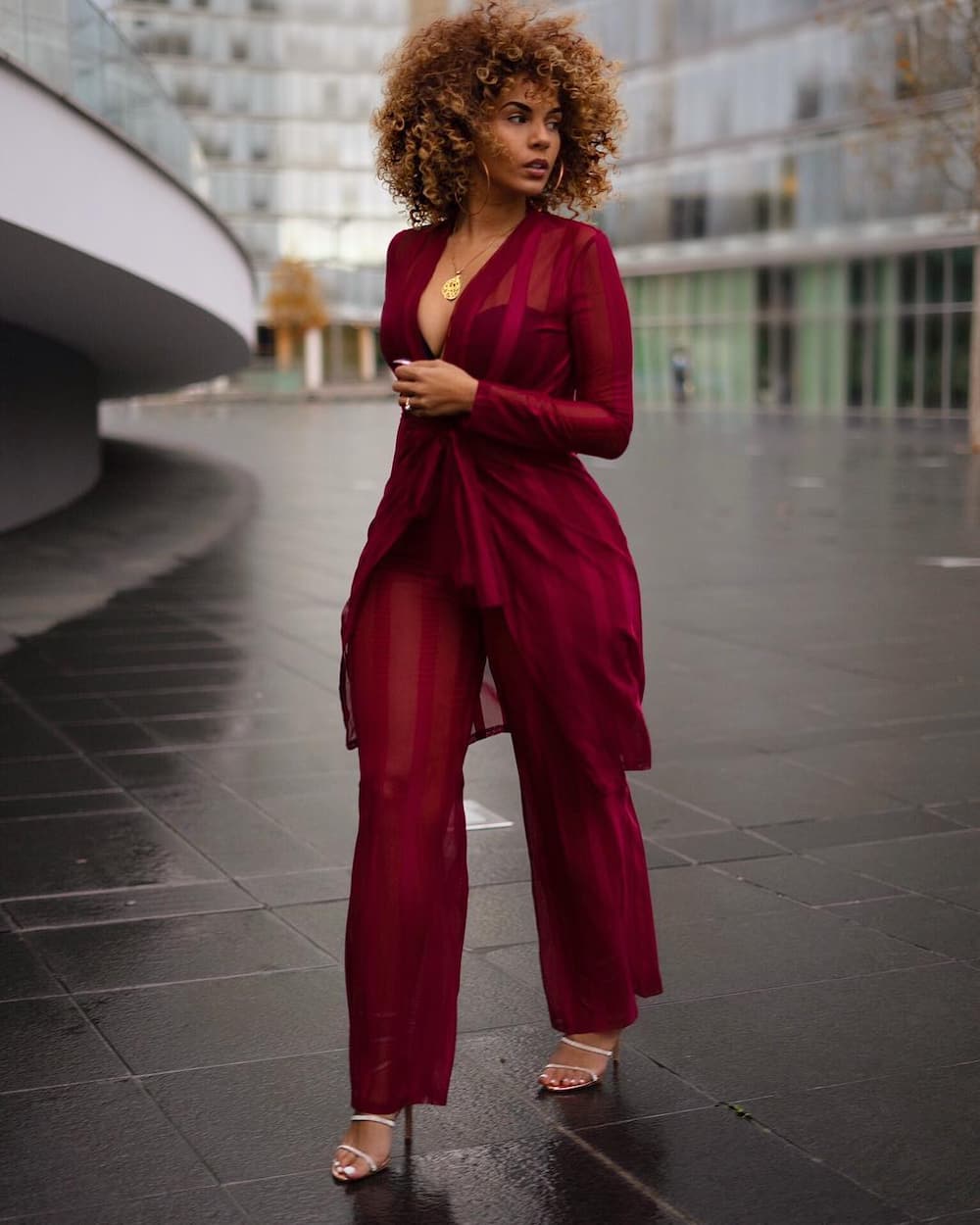 READ ALSO: Facebook scammers prey on desperate South Africans to make money
Controversies
He is very wealthy and serves as an inspiration to several young people, and some celebrities have called him out. They say that he should not flaunt his wealth without saying its source.
The rapper Phyno and Ice Prince came for him saying that Ray is not a representation of his country, but he represents the Gucci brand.
KCee was also puzzled by the source of Ray's income, saying he needs to be honest about his money and where he gets it from. He added that several artists put in a lot of work to make their money and yet Ray's sources of income are still mostly unknown.
He also allegedly spent 11.5 million Naira in a club just to prove to Davido that he is a self-made man who does not rely on his father's wealth.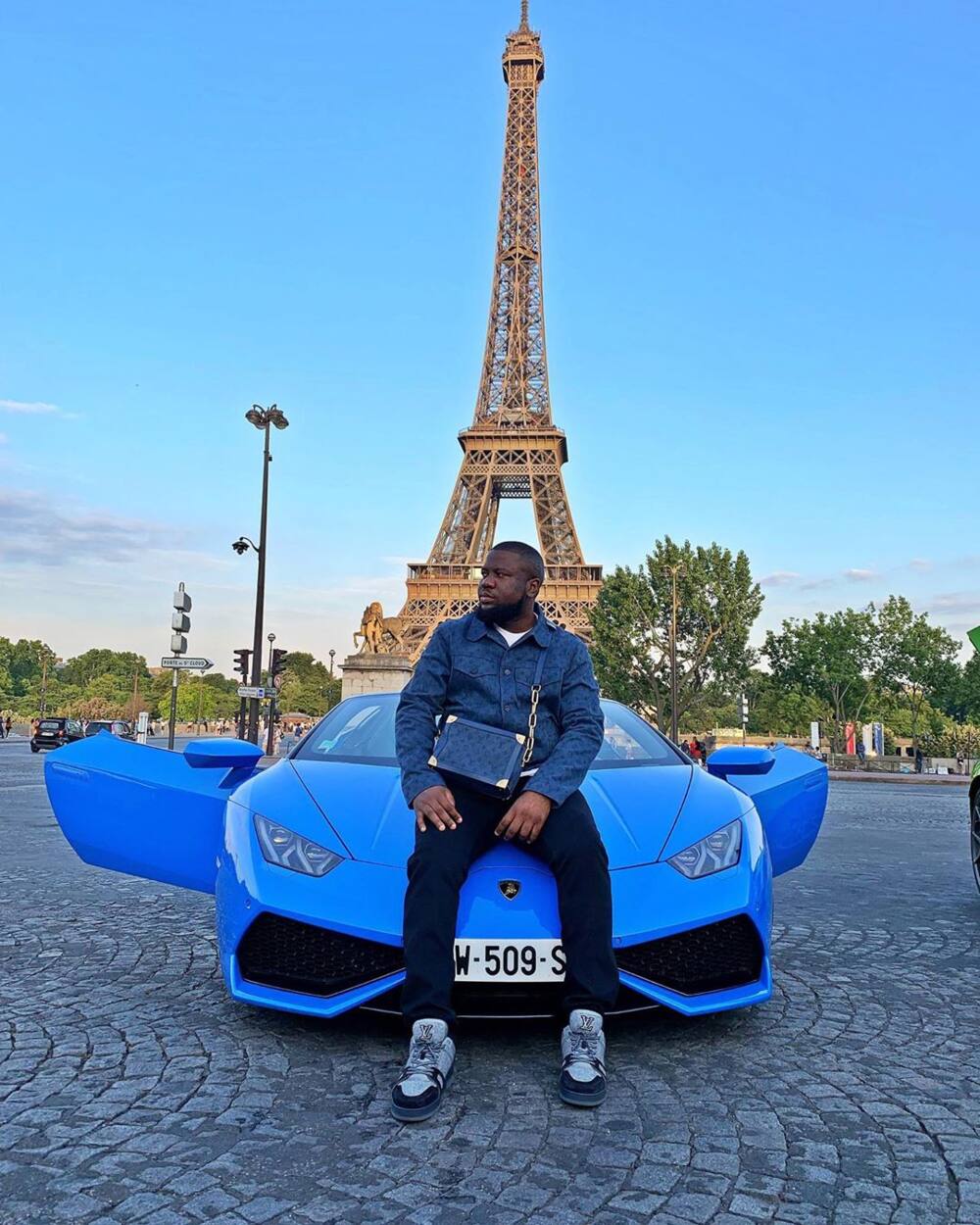 That is everything you need to know about this controversial man, Ray Hushpuppi. He may not be the most honest character, but his Ray Hushpuppi Instagram following of 2.3 million will miss his extravagant splurges.
DISCLAIMER: Please note that some of the links in the article are affiliate links and BRIEFLY.co.za will earn a commission if you purchase through those links. However, we always choose only the best quality products that we use ourselves and recommend to our readers. The earnings we get from the affiliate marketing help us continue preparing useful and entertaining content, that our audience enjoys.
READ ALSO:
Benny Mayengani bio: age, real name, songs, albums, Xitsonga music, house, profile
Tellaman bio: age, full name, associated acts, songs, albums, profile
Frank Casino bio: age, born, real name, songs, albums, profile
Source: Briefly.co.za