Chipo Chung bio: Age, height, nationality, parents, movies, profile, net worth
Chipo Chung Tariro is an activist and actress from Zimbabwe. She is famously known for playing the role of Mary Magdalene in the mini-series A.D The Bible Continues and Vivian in Camelot. She is the co-founder of the charity organization titled SAFE-Kenya.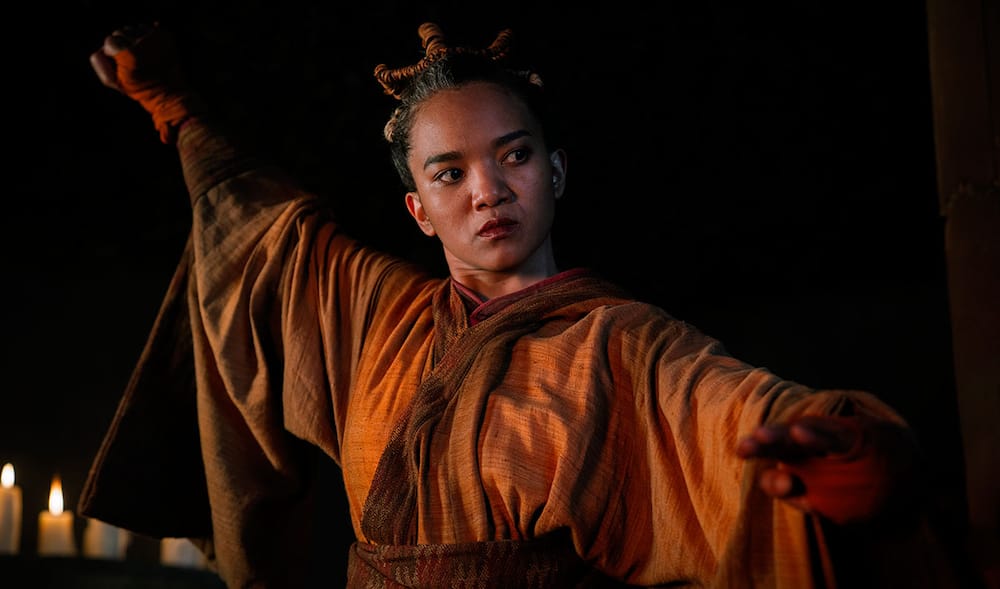 Chipo Tariro has achieved a lot in matters of peace and equality. She is also recognized for her different roles on the big screen. Here is what you need to know about her age, height, nationality, parents, movies, and net worth.
Chipo Chung profile summary
Full name: Chipo Tariro Chung
Date of birth: 17th August 1977
Place of birth: Dar es Salaam, Tanzania
Chipo Chung age: 42 years
Nationality: Zimbabwean
Ethnicity: Mixed-race
Chipo Chung height: 5 feet 9 inches
Weight: 78 kg
Chipo Chung parents: Fay Chung and Rugare Gumbo
Marital status: Single
Profession: Actress, activist
Net worth: $10 million
Biography
Chipo was born on 17th August 1977 in Dar es Salaam Tanzania. She spent two years of her childhood in a refugee camp to escape and survive the Rhodesian war that was taking place at that period. Chipo is half-Zimbabwean and half-Chinese. Chipo Chung nationality is Zimbabwean.
She was brought up in Harare. Chipo Chung education began after joining the Dominican Convent High School. Later on, she relocated to the United States of America at the age of 18, with her mother, Fay Chung. She attended the Royal Academy of Dramatic Art (RADA) in London and graduated in 2003.
She also has a double major in Fine Arts and Theatre Studies from Yale University.
READ ALSO: Zenzo Ngqobe bio: age, wife, family, TV shows, movies, pictures, profile, net worth
Parents
Chipo Chung is the daughter of Rugare Gumbo (father) and Fay Chung (mother). Fay Chung worked for the United Nations while Rugare Gumbo, Chipo Chung father, was a member of the ruling party in Zimbabwe.
Career
Chipo kick-started her career by performing for several political theatre productions such as Talking to Terrorists for the Royal Court Theatre, The Overwhelming, Fallujah, Phedre for Royal National Theatre, and Epidavros.
Chipo Chung Dr Who two-time appearance marked another significant milestone for her as an actress. She starred as the master's assistant Chantho in one episode and the fortune teller in another.
Her debut album in the film is credited in Danny Boyle's Sunshine as the voice of Icarus. Shortly after, she appeared in In the Loop and Proof. Apart from these appearances, Chipo Chung has played other roles.
READ ALSO: Holland Taylor bio: spouse, age, awards, movies, net worth
Television shows
2003 - Miriam in Absolute Power
2007 - Layla Jawdin in Dalziel and Pascoe
2007 to 2008 - Chantho, Fortune Teller in Doctor Who
2007 - Dr Nicola Wood in Holby City
2008 - Lucy Fox in The Last Enemy
2009 - Dan Dan in Casualty
2009 - Ismene in the National Theatre Live
2011 - Michelle Fielding in Identity
2011 - Vivian in Camelot
2012 - As the presenter in Sherlock
2015 - As Trish Stoddart in Fortitude
2015 - As Mary Magdalene in A.D The Bible Continues
2015 - Jemima Greer in From Darkness
2016 - As Alias Symes in Thirteen
2017 to 2019 - As the Master in Into the Badlands
2017 - As Agent Whiteman in Absentia
2018 - As Hong-Mei, African Trucks in Thomas and Friends
2019 - As Maria Meng in Chimerica
READ ALSO: Msawawa bio, age, spouse, family, songs, albums, profile, is he dead?
Chipo Chung movies
2005 - The university friend in Proof
2007 - The voices Icarus II in Sunshine
2009 - As Annabelle Hsin in In the Loop
2011 - As the editor in 360
2012 - As Atika in Labalaba, He'll Return
2013 - As the starling voice in Red Zone
2014 - As Agnes Takahata in Beyond Plain Sight
2018 - As the voice of African Troublesome Trucks, and various African characters in Thomas & Friends: Big World! Big Adventures!
2019 - As Ali in Moving On
2017 - As the Scientist in Deep Time Walk
2017 - As the narrator in Hellblade: Senua's Sacrifice
2018 - As the voice in World of Warcraft: Battle for Azeroth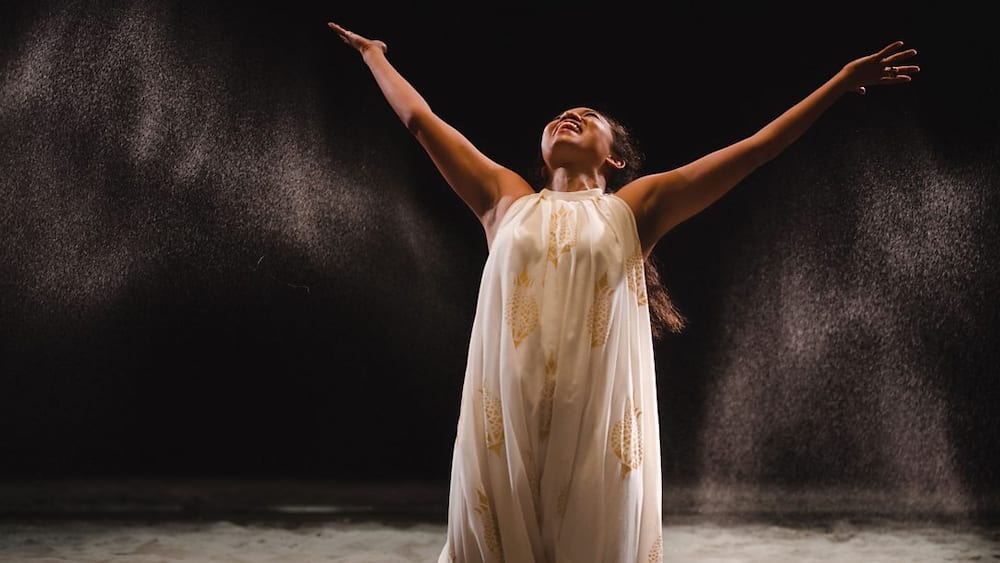 Activism
Chipo is involved in several activisms works. She co-founded the charitable organization named SAFE-Kenya together with Nick Reding. Some of the works done by SAFE-Kenya include developing theatre for social change in the country, abolishing clitoridectomy, and focusing on HIV/AIDS education. At the moment, Chung sits on the organization's Board of Trustees.
Chipo also works with Peace Direct charitable organization in support of Envision Zimbabwe. She also sits on the RADA Council and British Equity's International Committee for Artist's Freedom (ICAF).
In December 2019, Chipo and other 42 leading cultural figures signed a letter to endorse the Labor Party under the leadership of Jeremy Corbyn in the 2019 general election. This is what the endorsement letter stated:
Labor's election manifesto under Jeremy Corbyn's leadership offers a transformative plan that prioritizes the needs of people and the planet over private profit and the vested interests of a few.
READ ALSO: Faye Peters bio: age, children, spouse, flees SA, generations, movies, profile
Net worth
The successful Zimbabwean actress and activist has earned quite a hefty amount from her acting career. At the moment, her net worth is estimated to be $10 million.
Chipo Chung IMDb statistics indicate that her feature in the 2005 movie Proof played a huge role in raising her net worth. For its opening week, Proof grossed a total of $193, 840 and a box collection of $14, 189,860. The production cost for the film was over $6 million.
Social media
The renowned actress is active on various social media platforms, which she mostly uses for her activism works and updating her fans on her current films and television shows. Here are the links to her official accounts:
Chipo Chung is not just an ordinary actress and activist. She has managed to put her tumultuous life as a refugee behind and is already making changes in the lives of others.
READ ALSO:
Chad Le Clos bio: age, wife, parents, medals, career, house, profile, net worth
Thandie Newton bio: Age, children, husband, parents, movies, net worth, profile
James Charles net worth, life story, tiktok, makeup, merch, brother
Source: Briefly News