Strive Masiyiwa age, children, wife, church, businesses, house, private jet, net worth
Going through the history of how the richest men in Africa acquired their wealth is one of the ways of propelling yourself to work through life. The story of Strive Masiyiwa is one that can challenge and convince you of how much determination it takes to amass wealth. You might want to find out more details about Strive's life.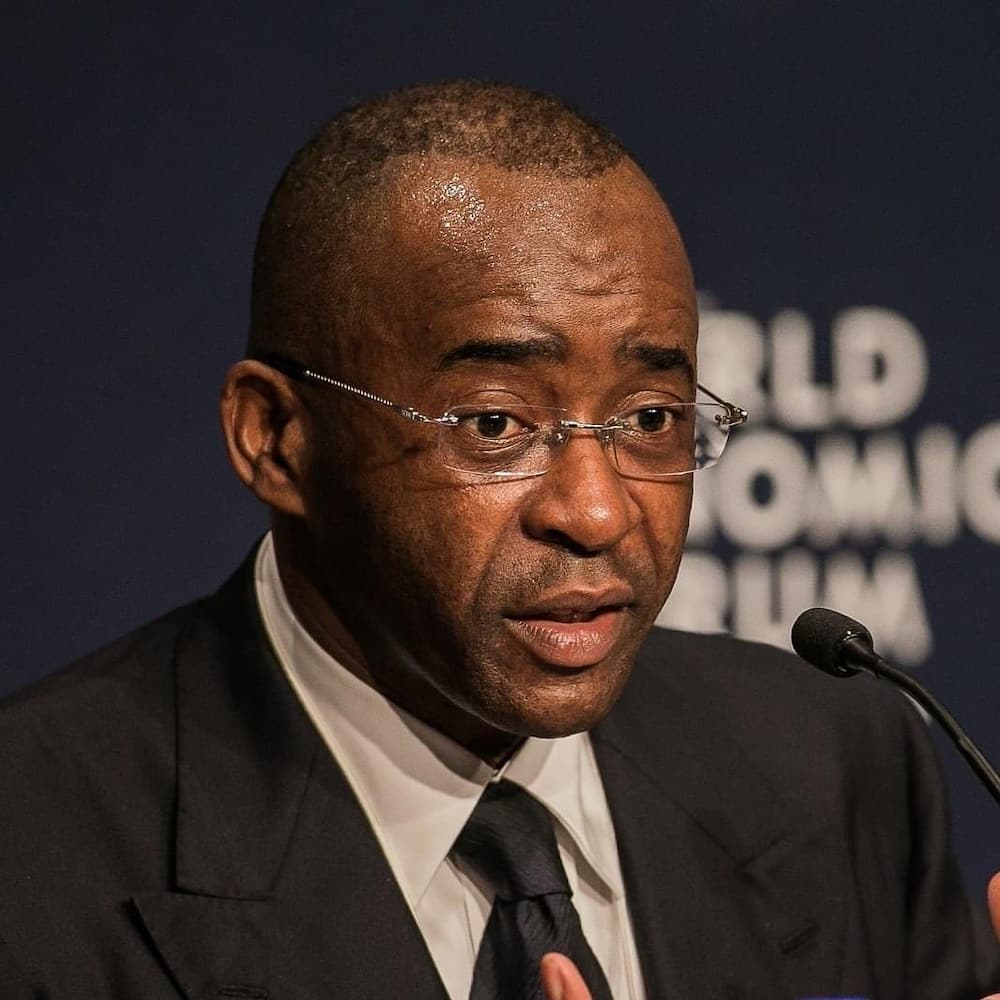 Strive Masiyiwa is a successful London-based tycoon who is also the richest man in Zimbabwe. Over the past two decades, he has grown his brand in the telecommunication industry, and the moves that he has made have significantly impacted his business. Besides being known for his success, he has also earned a title because of his philanthropic activities.
Strive Masiyiwa profile
Date of birth: 29th January 1961
Place of birth: Zimbabwe
Alma mater: University of Wales
Profession: Businessman
Nationality: Zimbabwean
Marital status: Married
Residence: London, United Kingdom
Strive Masiyiwa Facebook: Strive Masiyiwa
Strive Masiyiwa biography
Strive Masiyiwa is one of the most successful Pan African businessmen and philanthropist. He made it to become the richest man in Zimbabwe. Find out how he went up the ladder to be among the richest men in Africa.
Strive Masiyiwa age
He was born on 29th January 1961; hence, he is fifty-nine years old as of date.
Strive Masiyiwa wife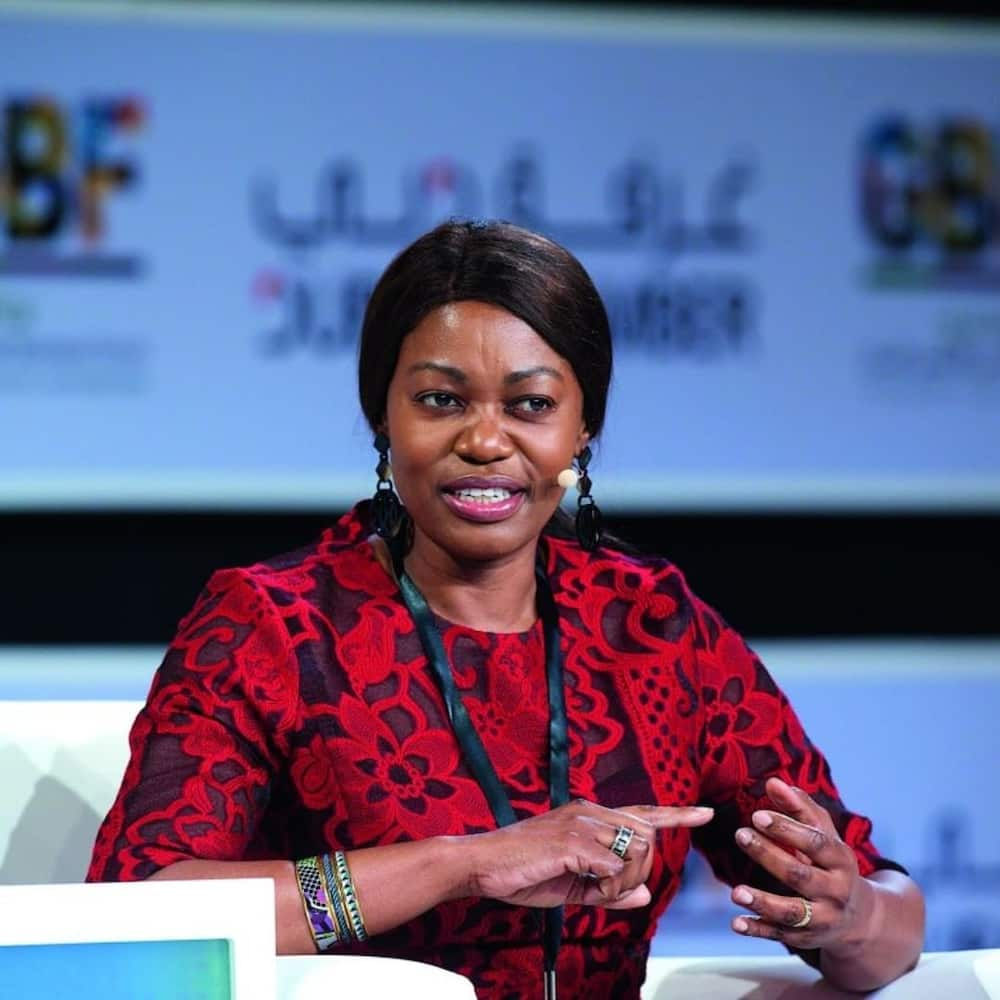 The name of his wife is Tsitsi Masiyiwa, and they have been married for more than two decades. Tsitsi has actively been involved in charity works. She is the founder of Higherlife Foundation, which supports the less privileged children in Zimbabwe, Lesotho, South Africa, and Burundi.
READ ALSO: Full list of top 15 richest black people in the whole planet
Strive Masiyiwa children
Strive and Tsitsi are parents to six children.
1. Elizabeth Tanya
Elizabeth is the eldest, and she holds a Masters in Social Entrepreneurship and a Bachelor's degree in Science in Banking and International Finance. She is also the founder of Simba Education, which is situated in Domboshova.
2. Sarah
Sarah is a journalist who has written articles for Okay Africa and CNN Africa.
3. Vimbai
Vimbai holds a Bachelor's degree in Computer and Information Systems, and she is the CEO of Batoka Hospitality Group.
4. Moses
Moses is the only son in the billionaire's family. He is 22 years old and is an alumnus of the IMG Academy High School in the United States of America.
5. Joanna
Joanna is a final-year student pursuing a Bachelor's degree in Politics, Ethics, and Economics at the University of Yale.
6. Esther
Esther is the youngest Strive Masiyiwa daughter and is currently in her high school in England.
Strive Masiyiwa businesses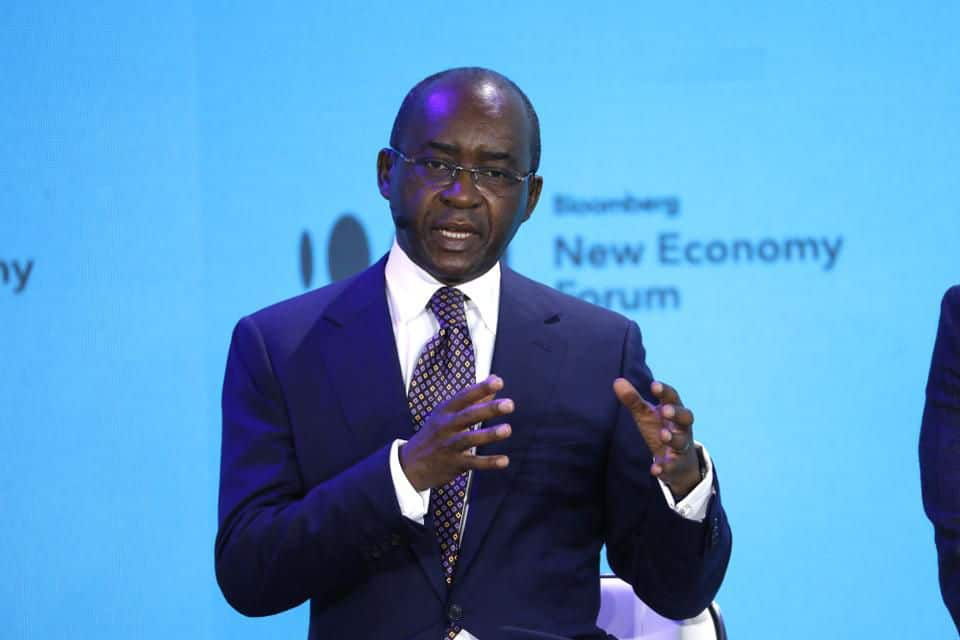 How Strive Masiyiwa started his business? He started his business in 1984 after he had resigned from his job as a telecoms engineer in England. He invested $75 in his company, and within five years, he had built a large electrical engineering company and was recognised as one of the leading industrialists in the country. With the emergence of cellular telephony, he opted to diversify to telecoms; hence the birth of Econet Wireless.
The journey to the birth of the company was tumultuous as it involved appealing to the Constitutional Court of Zimbabwe. The five-year legal battle nearly rendered him bankrupt. The first subscriber was connected to Econet Wireless in 1998, and in July that year, the company was listed in the local stock exchange.
READ ALSO: Allan Gray age, children, wife, parents, foundation, investments and net worth
The Econect Wireless Group
In 2000, Strive fled Zimbabwe and relocated to South Africa after he faced persecution by the local authorities. It is during this time of his life that he founded The Econet Wireless Group. He partnered in establishing other businesses like:
Econet Wireless Global
Econet Wireless International
Econet Wireless Nigeria (now Airtel Nigeria)
Lesotho Telecom
Rwanda Telecom
Transaction Processing Systems (TPS)
Econet Wireless South Africa, Solarway
Econet Wireless Burundi
He also owns Africa's largest satellite and fibre optic business, Liquid Telecom Group, which covers more than 14 countries.
Philanthropy
Apart from a successful business, Strive and his family have actively been involved in charity works. He has always championed for education and even used his family fortune to educate more than 40,000 children. He is also a member of the Warren Buffett and Bill Gates initiative called the Giving Pledge.
He has also actively participated in supporting health initiatives like the fight against HIV/AIDS, EBOLA, cervical cancer, and malnutrition.
READ ALSO: Mike Adenuga age, children, wife, education, foundation, cars, house, private jet and net worth
Strive Masiyiwa church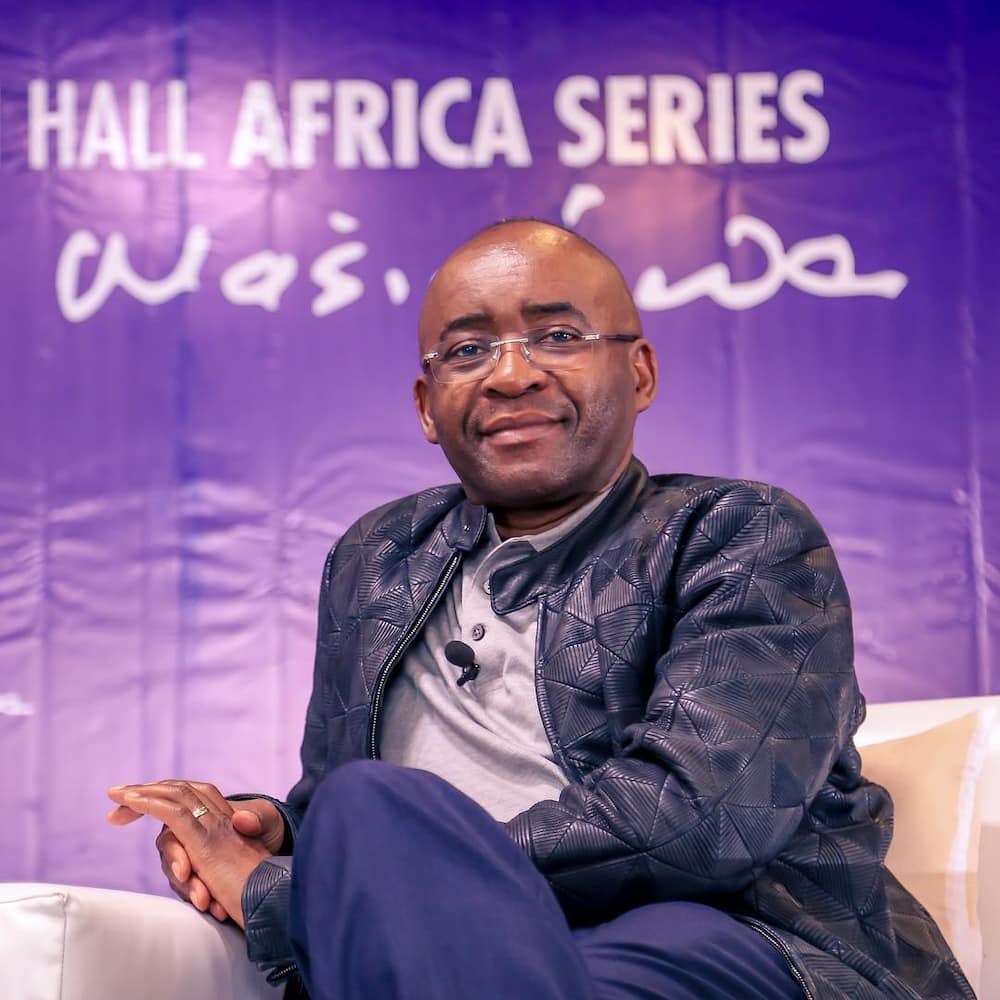 In most cases, it is difficult to mix faith with business and success. However, the story of Strive Masiyiwa is one of a kind as he strongly confesses how his spirituality impacted his business.
He understood how much faith can change a situation was when he was battling his court case to have his business licenced. It took a lot of effort for his wife to convince him to accompany her to church. Narrating his experience, he stated:
It seemed as though everyone in the room except me was so happy! The young American pastor was preaching about Jesus Christ, whom I thought I had known all my life. Now I realized that I did not know Him; I only knew of Him.
After this, he went back to the legal battle, and everything changed when he was granted the licence after five years of struggling. This experience was life-changing to him, and he has since then never looked back.
Strive Masiyiwa house
Strive resides in the UK, although, he owns a couple of luxurious houses in different countries. One of his houses situated in London is worth $6 million, and it sits on a 4-acre piece of land. He also owns two penthouses in Eldorado Tower in New York, and their estimated worth is $24 million. In South Africa, he owns a mansion, which estimated worth is $610,000.
Strive Masiyiwa private jet
Like most of the richest men in Africa, Strive owns a luxurious private jet. His Bombardier Challenger 850 is one of the most expensive assets that he owns, and its worth stands at $31 million. The jet can accommodate up to nineteen people, and it boasts of a kitchen, living room, and two bathrooms.
Strive Masiyiwa net worth
According to Forbes, he has a net worth of $1.2 billion.
FAQs
These are some of the most common questions about Strive Masiyiwa.
Who is the richest man in Zimbabwe?
According to Forbes, Strive Masiyiwa is the richest man in Zimbabwe.
How much is Strive Masiyiwa worth?
He has a net worth of $1.2 billion.
Who owns Liquid Telkom?
Liquid Telecom is a subsidiary of Econet Global, a company that was founded by Strive Masiyiwa.
Strive Masiyiwa took a risk and fought a battle to get to where he is. Even though his career is flourishing, he has not shied away from his faith. He believes in giving back to the community through his philanthropic works.
READ ALSO:
Aliko Dangote net worth, children, wife, businesses, cars, house, private jet, yacht
Dangote, Mike Adenuga, Rabiu among top 8 richest people in Africa
Donald Trump net worth, bio, age, education, children, spouse, party, latest news
Source: Briefly.co.za