Steve Lekoelea bio: age, children, wife, salary at Pirates, broke, cars, house, profile
Steve Lekoelea is a former South African football player. He is known as the midfield maestro who played for Platinum Stars, Orlando Pirates, and Maritzburg United at the club level. He also played in the Premier Soccer League (PSL) and for the South African team on the national level.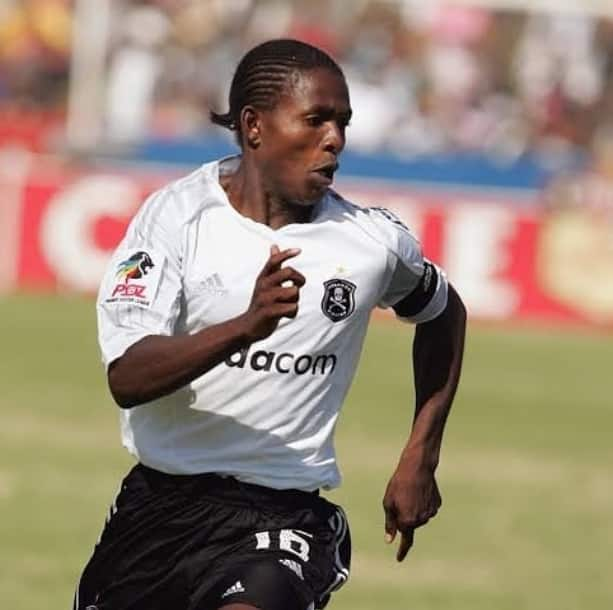 On the pitch, Steve Lekoelea's dribbling prowess left other players feeling inferior and second rate. The image of defenders dazed once he got past them was common as well. Back then, he was athletic and with flair to match his skills on the pitch.
Steve Lekoelea profile
Birth name: Steve Motsiri
Currently known as: Steve "Chippa" Lekoelea
Date of birth: 5th February 1979
Place of birth: Sebokeng, Gauteng, South Africa
Steve Lekoelea age: 41 years old as of 2020
Nationality: South African
Steve Lekoelea position: Forward right-winger and attacking midfielder
Height: 5 feet 6 inches (1.71 meters)
Facebook: @steve.lekoleoa
Twitter: @SLekoelea
Occupation: Ex-footballer
Famous for: Playing for Orlando Pirates and the South African National team
READ ALSO: Thabang Monare bio: age, Kaizer Chiefs, contract, salary, cars, latest news, net worth
Steve Lekoelea biography
Steve went to Tshidiso Primary School in Sebokeng, which is the same learning institution that his son attended. Steve Lekoelea father, Tebogo Lekoelea, died in 2008 from a stroke. In February 2009, his mother died just a day after the player's 30th birthday. The player currently resides in Steve Lekoelea house in Vaal, Vanderbijlpark, Gauteng.
Steve Lekoelea career
Chippa started his career at a rather young age, as Steve Motsiri, representing the junior side of the national team before going on to conquer the senior sides. He started back in 1994 when he joined the Moroka Swallows. He became the youngest goal scorer for the league at only 16 years of age in a match against the Umtata Bush Bucks on 12th February 1995. He stayed at Moroka until 1996 when he joined the Orlando Pirates.
In 2005, due to the unsatisfactory Steve Lekoelea salary at Pirates, the player left the club and joined Maritzburg United. By contrast, Maritzburg United, by his admission, gave him a figure he could not refuse. He says that they gave him money even before he signed for the club.
He left Maritzburg United in 2007 for Platinum Stars. He stayed with Platinum until 2009 when he joined United FC. He did not stay long at United because he left in 2010 and was without a club. Swaziland's Mbabane Highlanders snapped him up in 2011 until his retirement in the same year. However, in 2016, after more than five years out of professional football, Chippa joined Orange Vaal Professionals on a season-long contract.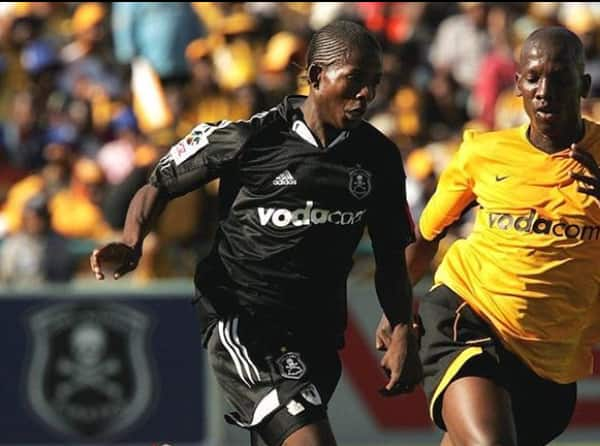 Steve Lekoelea stats
On the national level, Chippa played for both the Under-23 team and the senior side in different competitions. The following are his club stats during his senior appearances. They are in the order of years, team, appearances, and goals:
1994 to 1995- Moroka Swallows- 21- 4
1995 to 2005- Orlando Pirates- 182- 32
2005 to 2008- Maritzburg United- 13- 1
2007 to 2009- Platinum Stars- 17- 0
2011- Mbabane Highlanders- 18- 0
Steve Lekoelea videos during his playing years are a clear testament of how good he was in the field. With Steve Lekoelea jersey number 10, he will always be remembered as a great player.
Steve Lekoelea broke
Unfortunately, after early retirement, Chippa got into a financial pothole. It was not that he did not earn enough, but rather, his gambling, partying, and extravagant lifestyle used up his money. It was common for him to get into fights in nightclubs because of women, and he was even bashed for behaving inappropriately.
Steve Lekoelea son
Even though there are no details of Steve Lekoelea wife, the player has a son called Roboshane Lekoelea. Roboshane, who is about 20 years old, follows in the footsteps of his father. Early signs show that he is assured on the ball. His father must have played a part in imparting the skills he had.
Steve Lekoelea cars
For a man of his status, it is no surprise that Steve has owned a number of cars. However, he had one nasty case where he was accused of driving a stolen car with a fake plate and license. It was said that the car belonged to Erick Mathoh. According to Chippa, he bought the vehicle from someone that he knew well. However, the case was thrown out in 2015 due to a lack of evidence.
Steve Lekoelea latest news
Did you know Chippa once refused the offer from Holland's PSV Eindhoven? Steve Lekoelea 2020 sees him regretting ruining the opportunity to stay at PSV Eindhoven 24 years ago, where he would have played with the likes of Jaap Stam and Phillip Cocu. However, he got homesick while with the club and requested to go back home. His ambitions are different in 2020 as he aims to coach at a big PSL club like the Orlando Pirates.
Steve Lekoelea is an exciting story that could have been so much more, had things turned out differently. If he had pursued PSV, he would probably be an even bigger legend right now. However, that is not to take away his achievements here in SA, which have earned him legend status. Let us hope that his coaching skills will be as good once he gets his license.
READ ALSO: Justin Shonga bio: age, nationality, wife, stats, salary, contract, car, profile
In an article published on 14th August, Briefly.co.za shared the life of Zambian footballer Justin Shonga. Justin is 23 years old and weighs 64.8 kilograms. His nickname is Sugar and Spice.
This season, Justin, who wears jersey number 12, has not scored a single goal. He has played for teams such as Nkwazi, Orlando Pirates FC, and Zambia national football team. There are also allegations that he was axed from Orlando Pirates for breaching protocol.
READ ALSO:
Domingues bio: age, nationality, Bidvest, stats, salary, profile, net worth
Simon Murray bio: age, partner, Bidvest wits, transfermarket, stats, salary, net worth
Ernst Middendorp bio: age, wife, teams coached, record, profile
Source: Briefly News