Samir Nurkovic bio: age, nationality, wife, stats, goals, salary, car, net worth
Samir Nurkovic is a South African footballer of Serbian origin. He is a feared striker in the country's leading soccer team, Kaizer Chiefs. He joined only last year and is already showing his prowess in the field. Since joining Kaizer Chiefs FC, popularly known as Amakhosi, he has scored 12 goals and made 24 appearances.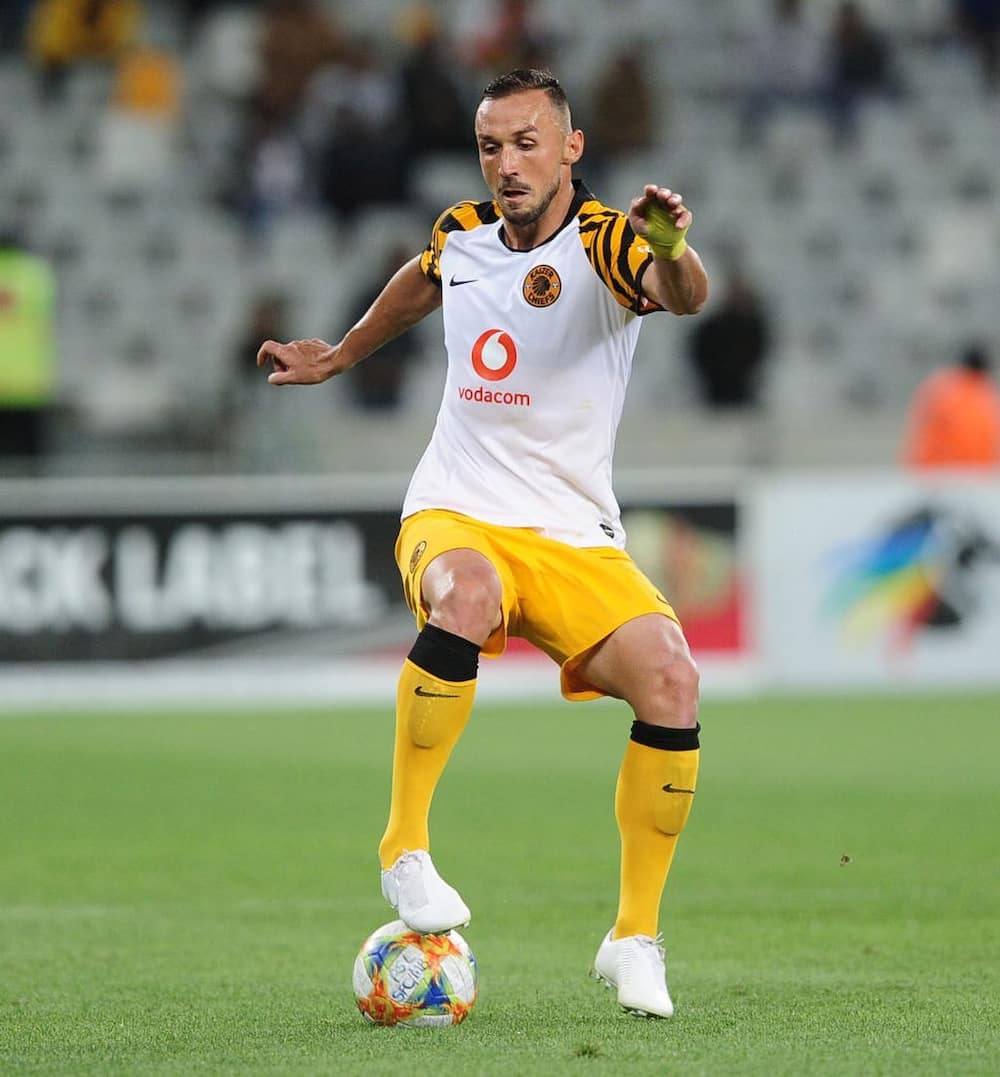 The striker is passionate about football going by the zeal he plays with. He played for several teams before landing in South Africa's much-celebrated team, Kaizer Chiefs. Since then, he has promised to play good football and is already aspiring to join Bafana Bafana, the country's national team which has some of the richest players in football.
Samir Nurkovic profiles
Full name: Samir Nurkovic
Age: 28
Year of birth: 1992
Nationality: Serbian, South African
Marital status: Single
Profession: Footballer
Height: 1.87m
Instagram: @nurkovicsamir
Early life and career
He was born in 1992, in Serbia, former Yugoslavia, in a town called Tutin. His family lives in Serbia where he used to play football since childhood. He keeps contact with his family and wishes he could join them, but his love for football has caused him to play for many leagues in different countries. Samir Nurkovic nationality is Serbian.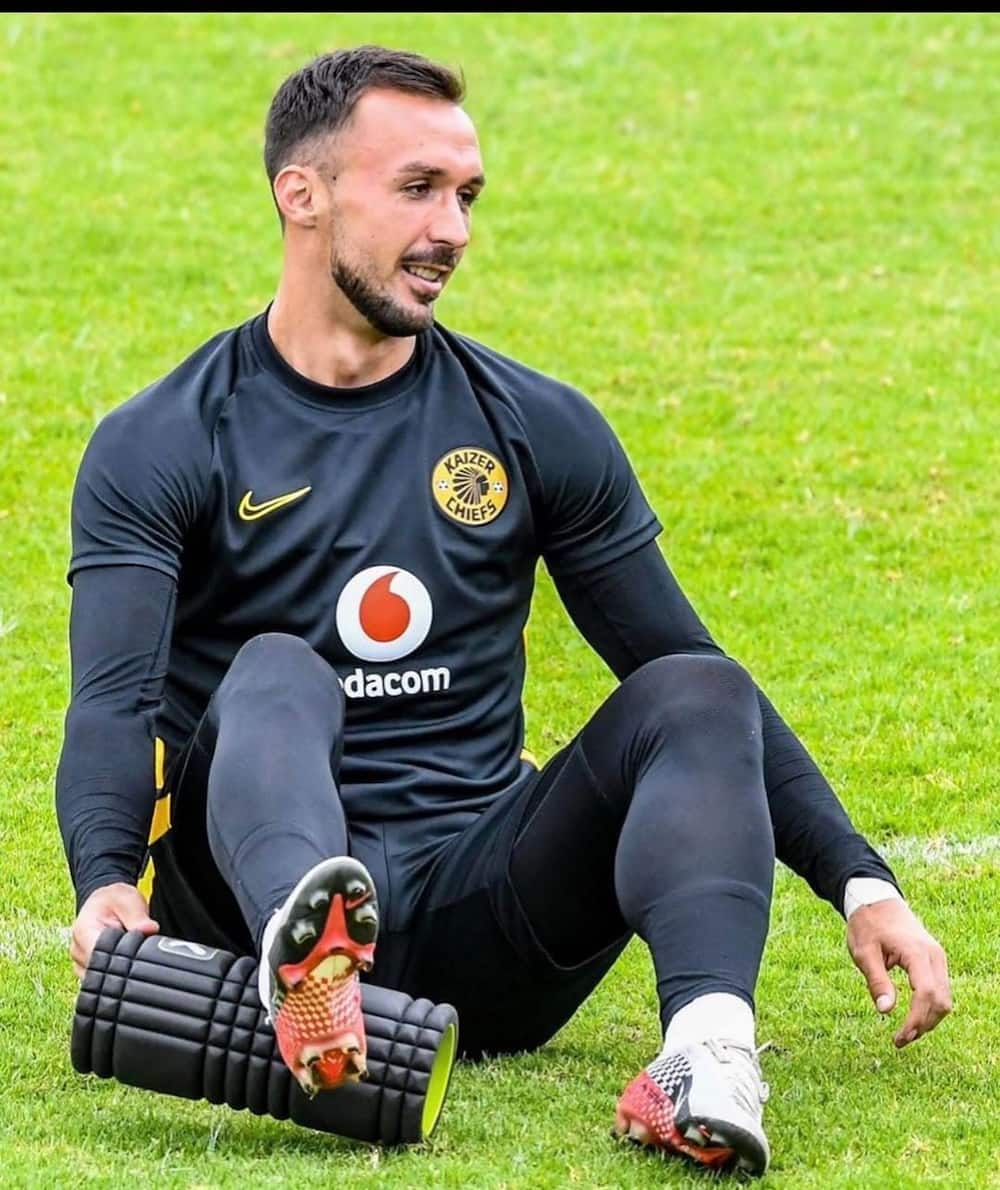 He once played for the Slovakian FC where he was the captain and influential player of the team. He has also played football for countries such as Austria, South Africa, and Slovakia. Throughout his career, he has been seen wearing football jersey numbers, 22, 13, 10, and 14.
Since joining the Kaizer Chiefs in 2019, he has made a name for himself. He is known as a top player in the game and makes great contributions owing to his height and physical strength. Since his exit from Slovakian FC, he has been nothing short of spectacular. Samir Nurkovic goals since his debut at Kaizer Chiefs are fourteen in total.
He is a striker with amazing skills and fast movements on the field, and he has been regarded as dangerous. He loves to keep healthy and is a proud practising Muslim. He has many nicknames like Bato and Kokota Piano. Samir Nurkovic age this season is 28 year, and his height is 1.87 meters.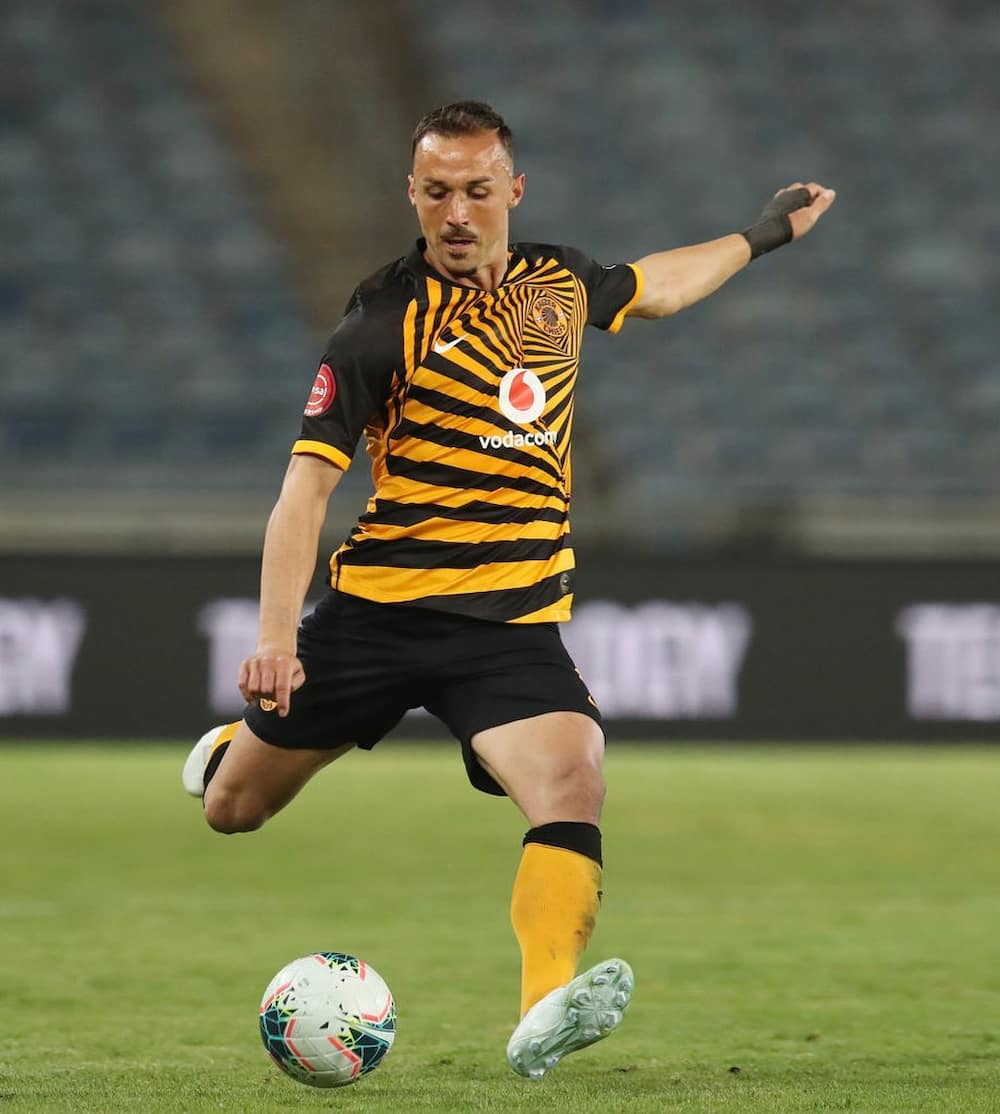 Stats
Samir Nurkovic stats are very impressive. He has scored over 77 goals in the various teams he has played for, received 40 yellow cards. He is regarded as a superb football player since his playing days in Serbia where he was captain of the team.
Samir Nurkovic news
He was worried that he would not get to play his favourite game because of COVID-19. After five months without playing, the Premier South African League decided it was time to open the stadium. He was more than excited to play again for the incoming season.
Samir Nurkovic FIFA 20 dream of playing in the national team is most likely to come true due to his football skills that are poised to score for the team.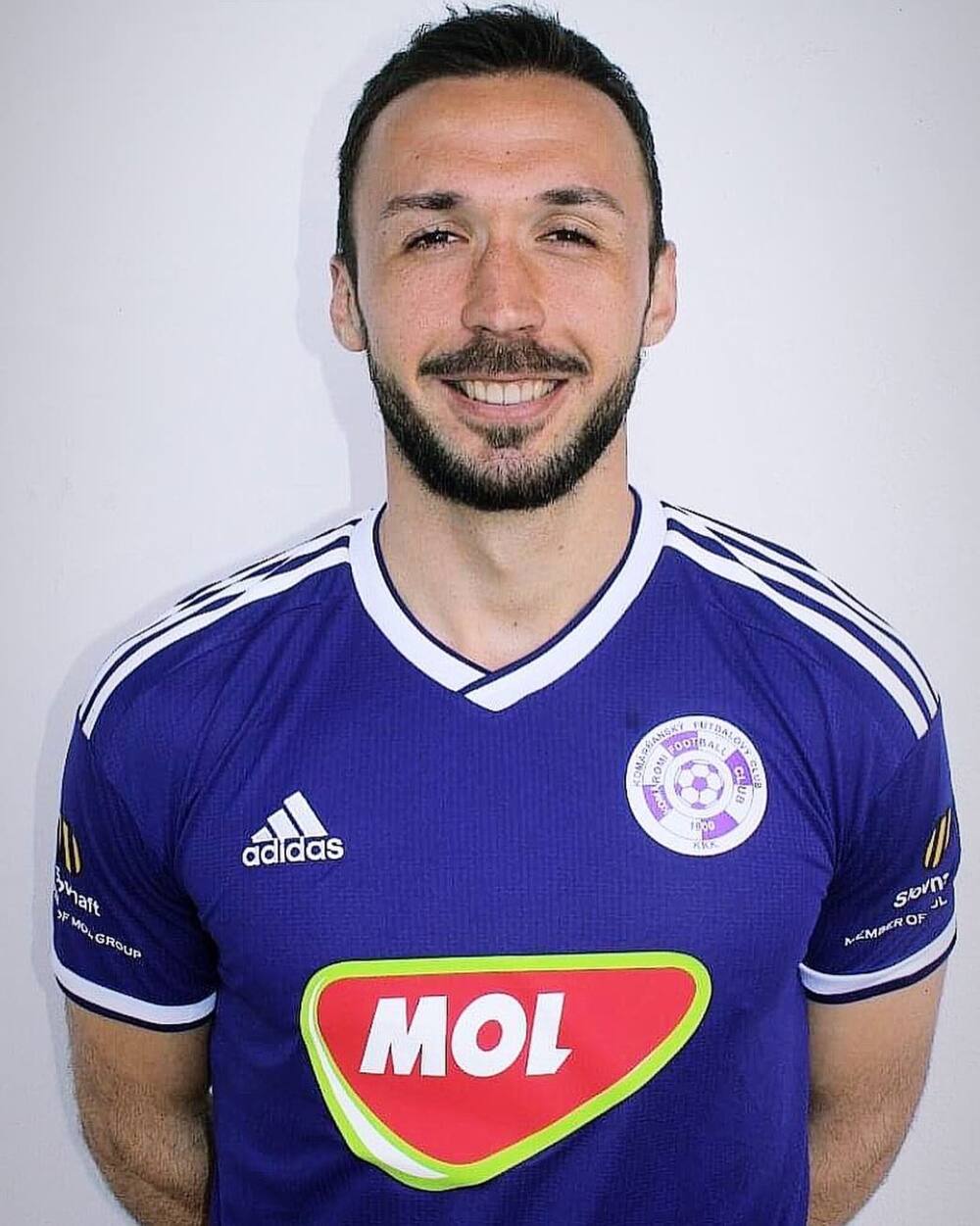 Samir Nurkovic videos
His videos trended in 2019 because of his remarkable performance just after joining Kaizer Chiefs. His skills in scoring goals trended a lot on YouTube in 2019 after scoring several goals for the team, making him an instant internet sensation. Despite the celebrations, the Serbian player was criticized for dominating the charts though he deserved it.
READ ALSO: Lovers Mohlala bio: Age, wife, family, broke, cars, celebration, position, profile
Salary
He is reported to earn 120K-180K Euros every month. After moving to Kaizer Chiefs, his market value was 150,000 euros. Like every player bought on contract, the salary perks are attractive and this club pays its players well.
What car does Samir drive?
Samir Nurkovic car is a BMW 3 Series Coupe that is reported to have cost close to quarter a million rands. He likes to show it off on Samir Nurkovic Instagram page.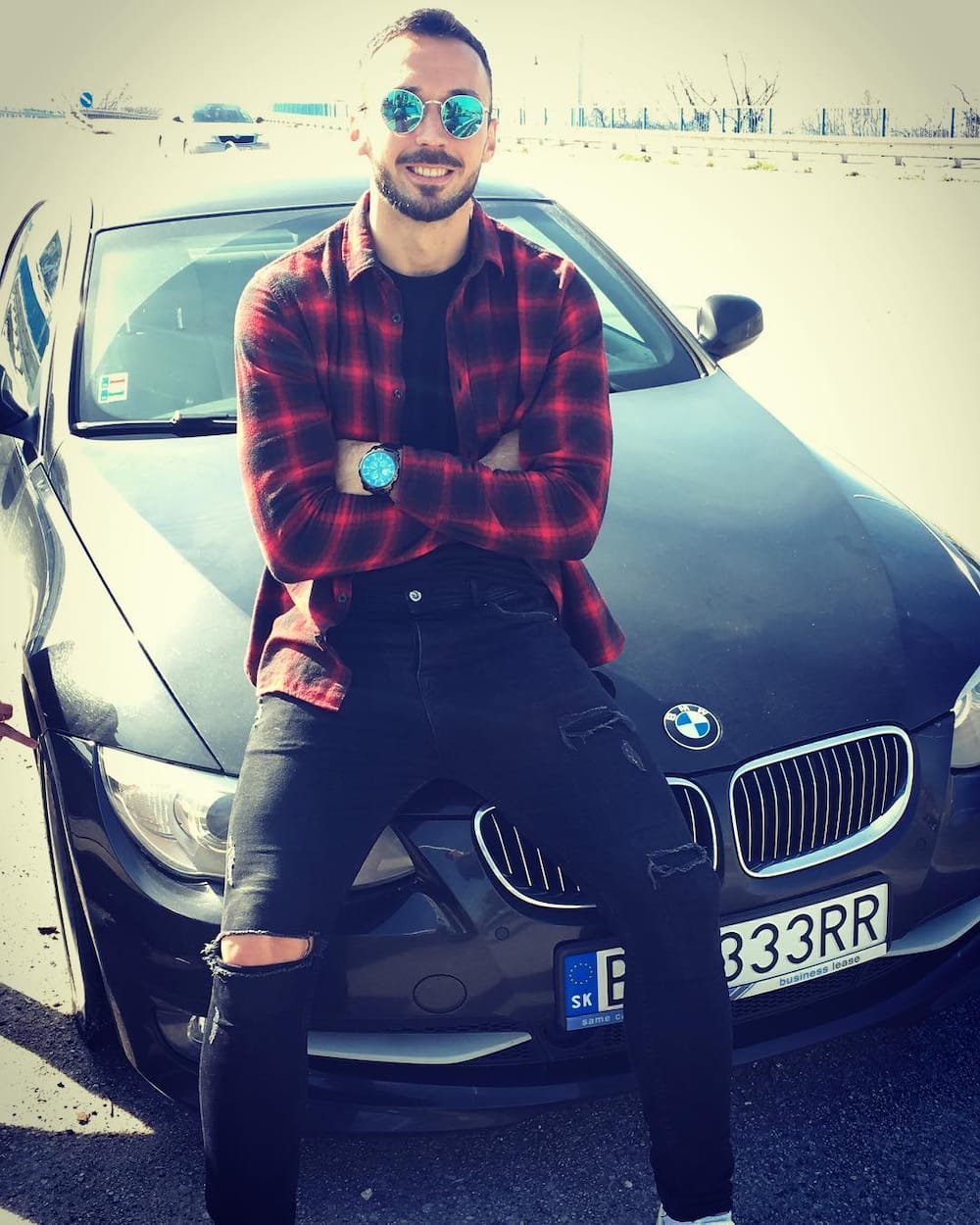 What is Samir's net worth?
Samir Nurkovic net worth is not more than five million dollars now that he is playing for the Kaizer Chiefs football club. This is money that he has acquired from years of playing his favourite game.
Samir Nurkovic is a South African footballer of Serbian origin with a great passion for football. Since his debut at Kaizer Chiefs, he has entertained fans with goal-scoring skills.
READ ALSO: Champion League 2020/2021: Everything you need to know
Briefly.co.za on 17th August, 2020, published an article about everything you need to know about the Champions League including adapting to the COVID-19 pandemic and rescheduling the next season of the Premier League.
The article also highlighted the automatic qualifications of 2019/2020 winners of the Champions League and Europa League winners for the coming season.
READ ALSO:
Top 30 footballers: who is the best player in the world right now?
Kaizer Chiefs' Bernard Parker accused of "sabotaging" Khama Billiat
10 most valuable PSL goalkeepers in 2020
Source: Briefly News