- DJ Lag has finally received his settlement from American musician will.i.am
- This comes after the international artist was accused of stealing DJ Lag's beat for his new song Culture
- Although Lag said he could not disclose too much about the amount settled on, he did confirm that it was satisfactory
PAY ATTENTION: Join Briefly News' Telegram channel! Never miss important updates!
It seems the efforts of Mzansi soical media users to jet justice for DJ Lag were not in vain. The South African musician has reportedly been paid an undisclosed settlement agreement with American musician and producer will.i.am.
This comes after the Black Eyed Peas front man sampled Lag's song without his permission.
The Sowetan reports that Lwazi Gwala aka DJ Lag, confirmed the news to them. The song in question is titled Culture and was released by DJ Megan Ryte, featuring A$AP Ferg and will.i.am.
Initially Megan Ryte was on the receiving end of a swarm of backlash when South Africans picked up that it sounded exactly like DJ Lag's song titled Ice Drop.
Will.i.am then came forward to admit that he was responsible for not properly crediting DJ Lag.
Speaking to the Sowetan, the gqom producer said that the settlement he received reflecys his contribution as composer of the music. He went on to say that he could not disclose any further details but he was happy.
The 25-year-old Lag went on to say that there was no bad blood between him and the American artists.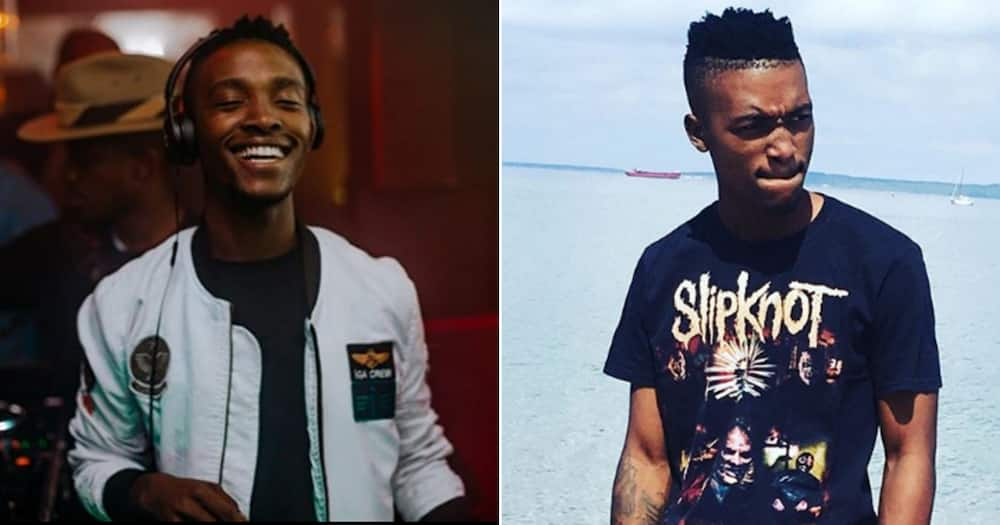 Meanwhile, Briefly.co.za had previously reported that DJ Megan Ryte recently angered some music enthusiasts after she released her latest track, Culture, and was accused of copying a track called Ice Drop from DJ Lag.
Angry fans have been bombarding every social media platform of Megan's with accusations of her stealing the song and have disliked the YouTube video of it over 15 000 times.
Instead of denying the claims, the comments sections have been disabled on Megan's Instagram posts and the music video on YouTube also does not allow comments.
Fans of DJ Lag's Gqom beats wrote that they recognised the allegedly-stolen song immediately and are demanding that DJ Megan give credit to the South African.
The YouTube dislikes appear to echo the sentiment of the people who feel that DJ Lag has been taken advantage of because American entertainers are comfortable stealing from African creators and not crediting them.
One Twitter user wrote: @SQ_Myeza_: "I thought SA twitter is just being harsh just for the sake of defending a South African DJ but I've just given the 2 songs a proper listen. My people are right and 100% spot on with this one... Megan Ryte definitely stole DJ Lag's beat from Ice Drop. They must just pay the bro."
Enjoyed reading our story? Download BRIEFLY's news app on Google Play now and stay up-to-date with major South African news!