- South Africa has made a top 20 list, normally something to celebrate but not this time
- Six of South Africa's cities have made it into the top 20 most dangerous cities in the world
- Four of those cities feature in the top ten with Pretoria the highest on the list at number three
PAY ATTENTION: Join Briefly News' Telegram channel! Never miss important updates!
The list of the 20 most dangerous cities in the world has been updated and fortunately, South Africa does not have a city in the number one spot.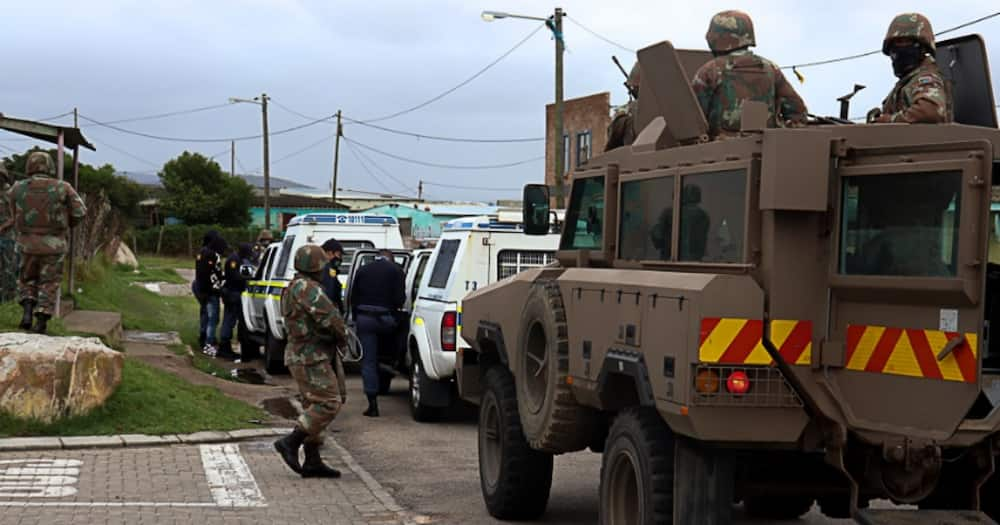 Numbeo has ranked 431 cities according to their crime index score, with 84.68 being the highest (most dangerous) score.
However, six South African cities feature on the list with 4 in the top ten. The number one spot is held by Caracas in Venezuela with a crime index of 84.68.
Pretoria comes in at number three, with a crime index of 81.94, followed by a string of South African cities. Durban is ranked number four with an index of 80.84 followed by Johannesburg at number five (80.65).
The next city to feature is Pietermartizburg at number seven with a crime index of 79.73. Port Elizabeth comes in at 14 with an index of (75.92).
The last South African city to feature in the top 20 is Cate Town at 19 with a crime index of 73.78.
1 Caracas, Venezuela 84.68 15.32
2 Port Moresby, Papua New Guinea 82.04 17.96
3 Pretoria, South Africa 81.94 18.06
4 Durban, South Africa 80.84 19.16
5 Johannesburg, South Africa 80.65 19.35
6 San Pedro Sula, Honduras 80.04 19.96
7 Pietermaritzburg, South Africa 79.73 20.27
8 Natal, Brazil 79.21 20.79
9 Fortaleza, Brazil 78.16 21.84
10 Rio de Janeiro, Brazil 77.52 22.48
11 Recife, Brazil 76.09 23.91
12 Kabul, Afghanistan 76.06 23.94
13 Salvador, Brazil 75.93 24.07
14 Port Elizabeth, South Africa 75.92 24.08
15 Porto Alegre, Brazil 75.02 24.98
16 Port of Spain, Trinidad And Tobago 74.86 25.14
17 Memphis, TN, United States 74.81 25.19
18 Baltimore, MD, United States 74.61 25.39
19 Cape Town, South Africa 73.78 26.22
20 Detroit, MI, United States 73.47 26.53
Earlier, Briefly.co.za reported that the 2020 list of most dangerous cities in the world has shown that South African cities have jumped up the list in 2021. Acts of criminal violence are the deadliest potential threats that make a city dangerous. Even though crime shows might be thrilling on large screens, it is not something to get thrilled about in real life, so you ought to be wary of the most dangerous cities in the world as you make your travel or relocation plans.
The potential dangers of these cities may vary from one location to another. They mostly range from theft cases, vandalization of property, to murder in the worst-case scenarios. Other towns might experience crime infliction, which is a result of their community sections.
In other news, the Democratic Alliance has lashed out against Police Minister Bheki Cele after it emerged that the SANDF will be roped in to help the SA Police Service.
The political party pointed out that, even before the Covid-19 crisis, SA suffered from an extremely high crime rate especially in the Cape Flats:
"It is under circumstances such as this that Minister Cele chooses to prioritise the chasing down of surfers on the beach and the confrontation of sunbathers and joggers on promenades.
"The DA has for years requested the deployment of the SANDF in gang-ridden areas of the Cape Flats but these requests have always fallen on deaf ears. This is indicative of Minister Cele's skewed priorities."
Enjoyed reading our story? Download BRIEFLY's news app on Google Play now and stay up-to-date with major South African news!