Anastasiya Knyazeva bio: age, family, images, modelling career
In 2017, Anastasiya Kynazeva was named The Most Beautiful Girl in the World, and the title brought so much light into her life. Apart from propelling her career as a child model, she has built a mass following on social media platforms. The title also presented her the opportunity to work with coveted brands like French Vogue. Her biography unveils a lot of details about her that most people do not know of.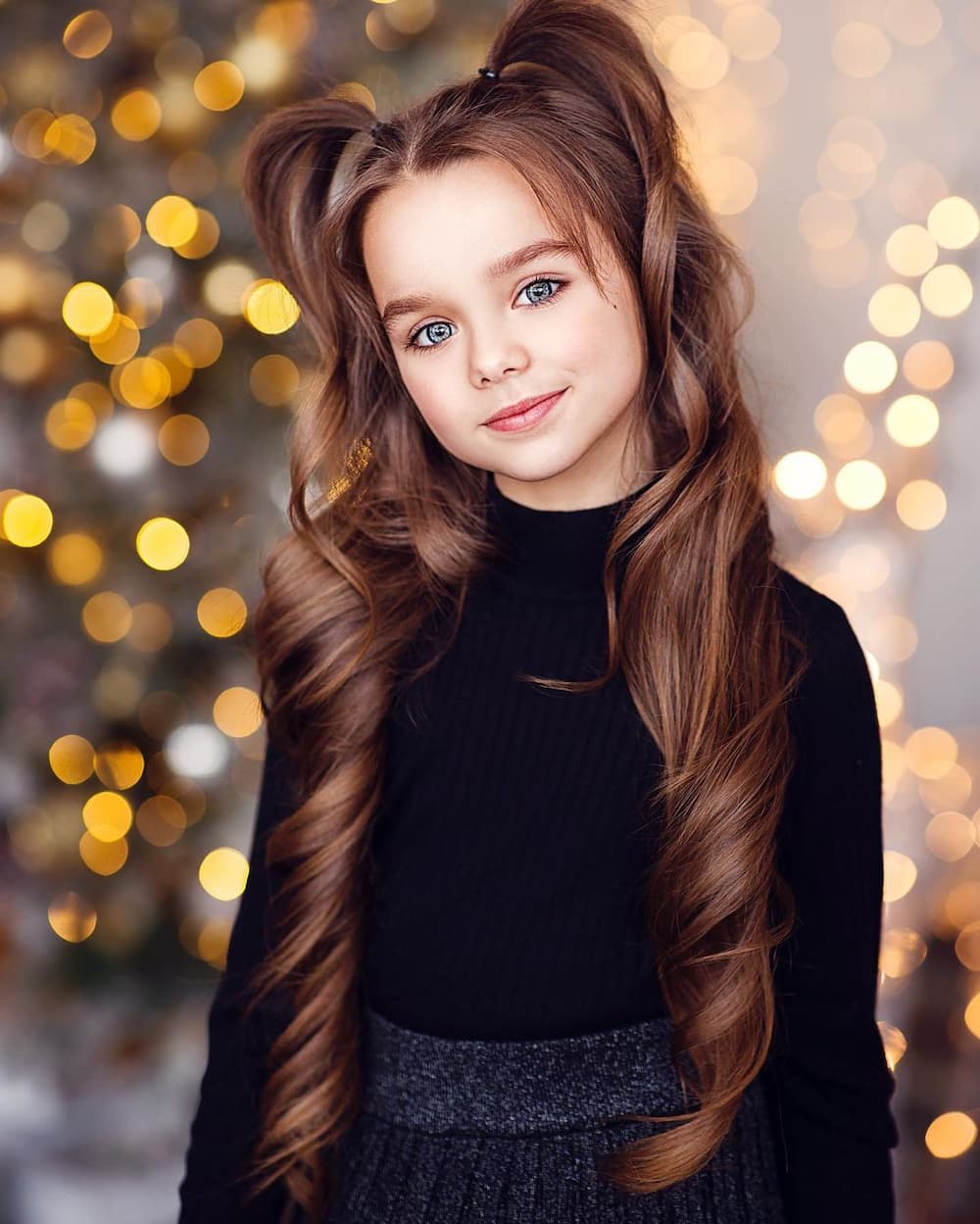 Anastasiya Knyazeva would best be described as the Russian Thylane Blondeau. She started modelling at a tender age, and her beauty and charisma caught the eye of most people; hence, she was named the most beautiful girl in the world. Her family has been supportive of her career in modelling, and seeing her soar to such great heights has amassed her a large number of fans. The one thing that fans never seem to get enough of is her beautiful blue eyes. Her biography unveils the unknown parts of her life.
Anastasiya Knyazeva profile
Full name: Anastasiya Knyazeva
Date of birth: 30th June 2011
Birth sign: Cancer
Place of birth: Moscow, Russia
Occupation: Professional model, Instagram star
Anastasiya Knyazeva Instagram: knyazeva_anastasiya_official
Anastasiya Knyazeva biography
At the age of four, she made her debut in modelling, and her mother significantly played a part in the career. What started as a series of posting beautiful pictures of her daughter on social media spiralled into a lucrative career at such a tender age. The epitome of her career was when she was named The Most Beautiful Girl in the World.
Anastasiya Knyazeva age
She was born on 30th June 2011 in Moscow, Russia. Therefore, Anastasiya Knyazeva 2020 age is nine, although she will be turning ten in four months.
Anastasiya Knyazeva family
Talking about Anastasiya Knyazeva parents, she is the daughter of Anna Knyazeva. Her mother runs her social media accounts, and had it not been for her, the world would not have known the beauty exists. She started the platforms when she was four and has since then paved the way for her daughter's burgeoning career in modelling.
Mixed reactions from social media users
Despite her efforts to curve a niche for her daughter's prosperity, she has received criticism from social media users who claim she has exposed her daughter to predators on social media. One of the social media users echoed the sentiments saying,
You are inviting online predators into her life and setting her up to place her entire worth on her looks. I have a beautiful daughter, and I would never parade her across the internet like this. You need to think about what you are doing. In this day and age, we need to protect children.
Another concerned social media user said,
Anna, are not you afraid of the consequences? She is a child. I think you can not advertise your children because the world is very cruel. And money will not help. Sorry, this is my opinion.
The Most Beautiful Girl in the World 2017 has an elder brother called Artemu.
Anastasiya Knyazeva modelling career
Anastasiya made her debut in modelling when she joined Chobi Kids, a Russian children brand. In 2017, she was named The Most Beautiful Girl in the World. At the time, she was only six, and tabloids referred to her as the next Thylane Blondeau. She also became the youngest model to be featured on French Vogue. During the feature, she was only ten years old.
Since her debut, she has worked with some of the best modelling companies and magazines. She has already worked with President Kids Management.
Her beauty, charisma, and confidence have significantly drawn support from all walks of life. She has gathered more than one million followers on Instagram. Anastasiya has starred in high-profile advertising campaigns, and she receives hundreds of likes and comments on her Instagram every day.
Anastasiya Knyazeva images
Do you think the hype about the young girl is overrated? If so, Anastasiya Knyazeva pictures will make you think otherwise. Her charisma and confidence might make you join the bandwagon as her follower on social media.
She is a masterpiece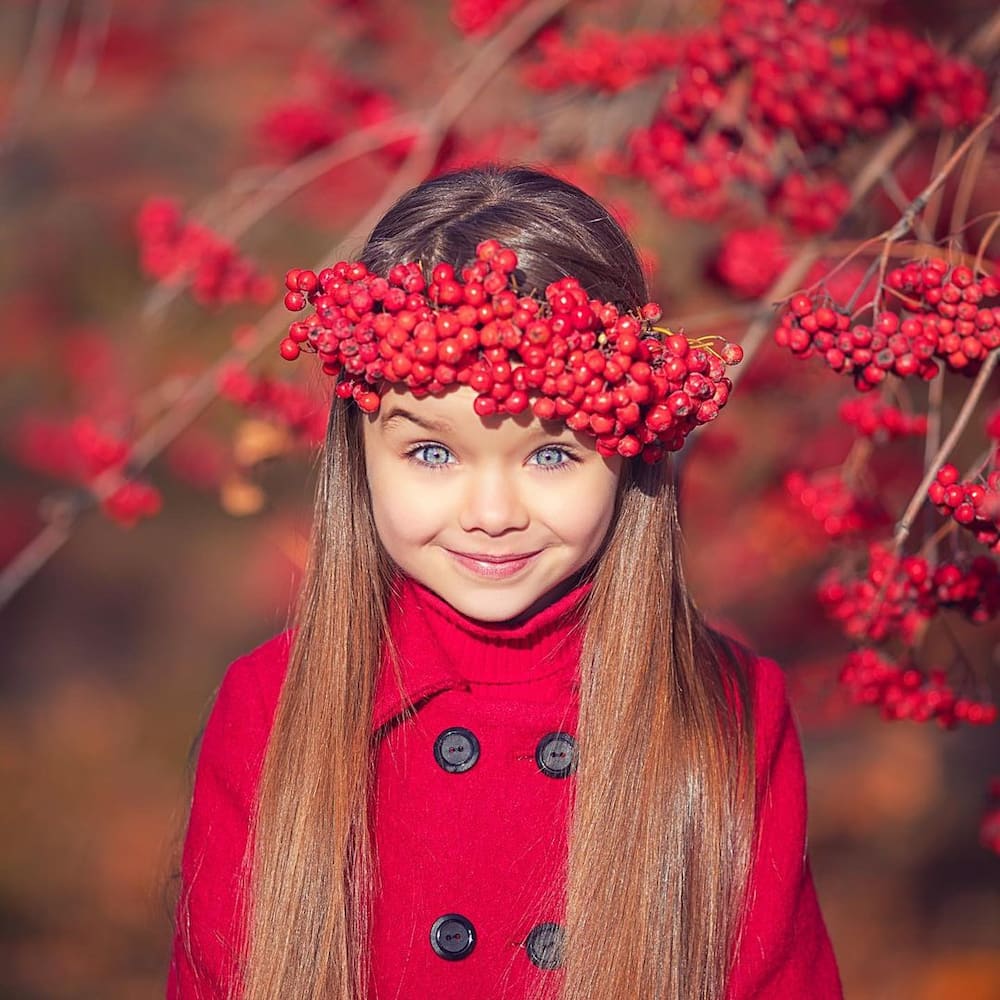 Have you ever seen a kid this pretty? Are you not convinced she deserved to be The Most Beautiful Girl in 2017?
God must have taken his time!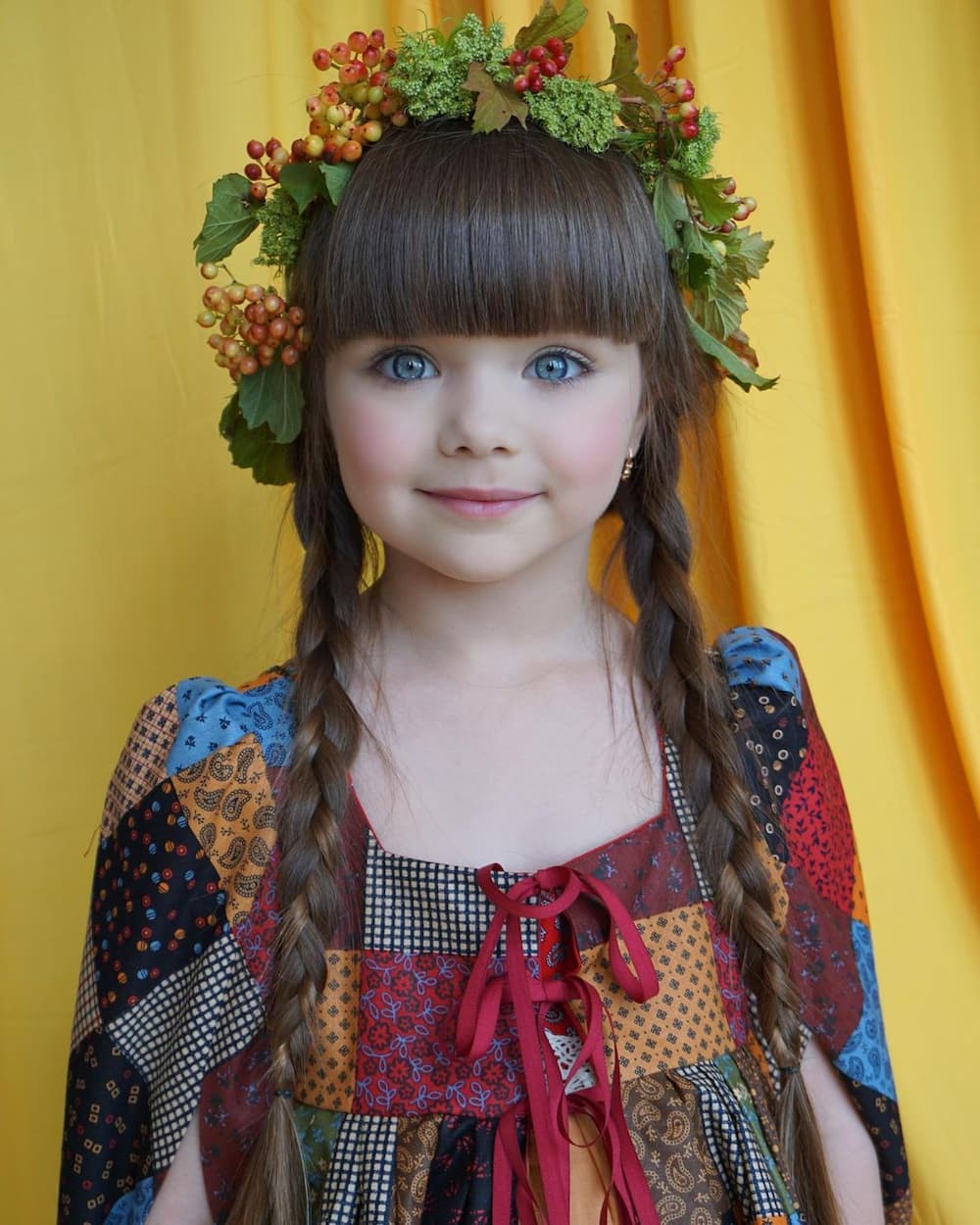 You must have stopped to ask yourself whether her blue eyes are real. That is one of the features that most people fall in love with when they set their eyes on her. Her round face cannot be any better.
Her beauty is so surreal!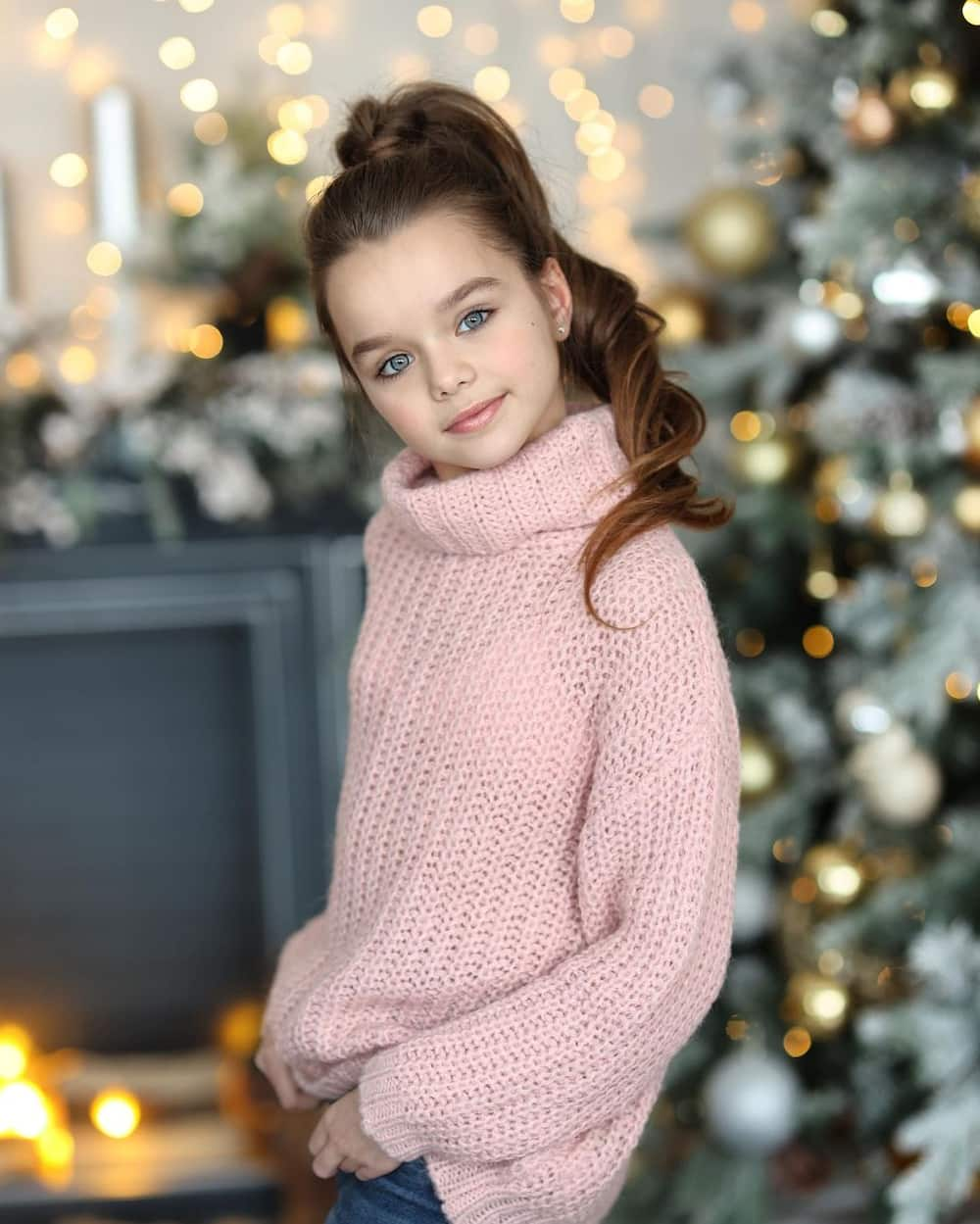 Her beauty and charms are proof that she has it all. Her confidence when posing for shoots makes most people believe that God took his time while creating her. She is the epitome of beauty and charm.
Anastasiya Knyezeva is such a beautiful model, and her mother's decision to introduce her to the world was not in vain. She has not only earned recognition but also curated a successful career in modelling.
READ ALSO: Interesting details about Sandra Lemonon, Miss Universe Philippines 2020 candidate
Briefly.co.za recently published exciting details about the biography of Sandra Lemonon. Sandra was one of the contestants during Miss Universe Philippines 2020 pageantry, and she became the centre of attention after the finals of the competition.
Sandra Lemonon shared cryptic messages on her Instagram stories alleging fraudulent practices during the competition. What she referred to as tea insinuated Rabiya Mateo did not qualify to be crowned as Miss Universe Philippines 2020.
Source: Briefly.co.za