Meet the Couple Who Moved From the Uk to Build Their Dream Home in Africa
- A UK-raised woman living in Ghana and her husband, Kwame, have shared their experience six years after moving to the country
- The duo built their dream house not long after settling in amid the harsh realities in Ghana
- Dela and Kwame spoke to popular Ghanaian vlogger Wode Maya about their decision and how their lives have changed drastically
PAY ATTENTION: Join Briefly News' Telegram channel! Never miss important updates!
A UK-born Ghanaian content creator, Dela, and her husband, Kwame, have opened up about moving to Ghana six years ago to build their first house in the country.
Affectionately called 'Natural Ghana Girl', Dela disclosed that the idea of moving to Ghana was proposed by her husband.
Initially expressing disapproval against the idea of relocating from the United Kingdom (UK), Dela later bought into her husband's proposal to move to the country permanently.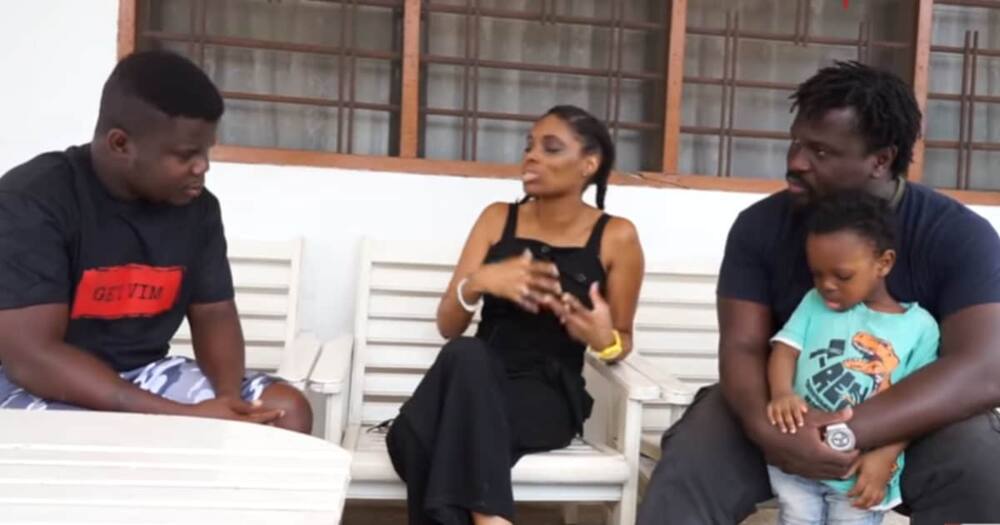 Dela and Kwame, who left Ghana for the UK at age six, returned to the country with their family for holidays in 2007.
After over three decades of living in the UK, Kwame fell in love with the country's infrastructure - which was contrary to the negative stereotypes and perceptions about Africa - and he realised that he was far from home. 'Kwame recalled to Ghanaian vlogger Wode Maya:
''When you hear things about Africa you have that mindset about farming, drought, people are malnourished, everybody is dying. That was the perception, I'm not saying it's like that ... They don't teach much about black history in school, so I was shocked when I came."
Though Kwame's visit prompted his desire to move back to Ghana permanently, Dela was against the idea and thought it was utterly absurd.
''When he said let's come to Ghana to live, I was like are you crazy. What am I coming to do in [Ghana]? I was a bit of a snob. I said I'm not coming to live in Ghana ... I said no way!"
Asked about what made her change her mind, Dela said:
''Something kind of switched in me; one of my kids fell sick ... I started researching into health and the type of foods we were eating. I felt we needed to do something more and something birthed in me. Then we started telling people that we were moving to Ghana.''
After moving to Ghana and settling in, the couple built their dream house. Now, they advise that people living outside the country who plan to return should consider building their homes instead of buying because it's cheaper.
Dela and Kwame believe that Africa is the future and suggest that people who plan to move to Ghana should not waste time.
Watch the full interview below.
In other news about living in Africa from Briefly.co.za, the United Nations has reported that almost one in five South Africans live off less than R28 a day; the exact statistics are 18.9% of South Africans live off R27.66 a day.
This brings the inequality in South Africa into sharp contrast with the country being regarded as one of the most unequal on earth. The global Human Development Index performed in 2020 has South Africa between Venezuela and Palestine with socioeconomic conditions continuing to degrade due to the standards of living dropping
Enjoyed reading our story? Download BRIEFLY's news app on Google Play now and stay up-to-date with major South African news!
Source: Briefly News