What is your APS Score and what are the steps to calculate it?
Did you apply to join a certain university or are you seeking to make a fresh application to your dream institution? You must know your APS score. It is the only thing that matters now as the app determines whether you qualify to pursue a specific course in a particular university or not.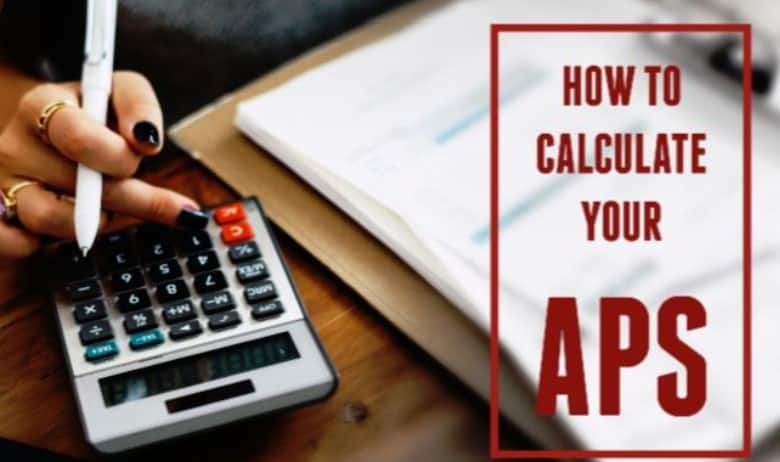 What is APS and why is it so vital in the tertiary institution selection process? APS is an abbreviation for Admission Point Score. To define the admission point score, it simply refers to the mark that universities use to see if you qualify for a specific course. Here is everything you need to know about APS, including how to calculate your APS.
What is an APS score?
Before we define an admission point score, a quick fact is that each institution has its unique guidelines on how to calculate the APS score. While determining your score, you must cross check with the university in question, as a score that can get you into an engineering school in one university may not qualify for the same course in another university.
An admission point score is the average of your final marks, called matrix marks. The universities' score is used to determine if applicants qualify for specific APS score courses in their institutions.
Usually, institutions release their APS right before every new intake period to guide on the available programmes.
Importance of APS
The admission point score is a very crucial element when joining a university due to the reasons below:
All universities have it, so there is no going around it. APS is the first determinant of your admission.
It helps you as an applicant to know what you qualify for and gives you a chance to compare various institutions before sending your application. This saves you the frustration that comes with declined applications.
For the students yet to attend their final exams, knowing the APS score or calculating the APS score can help prepare in advance, so students can know which scores are required for their dream courses.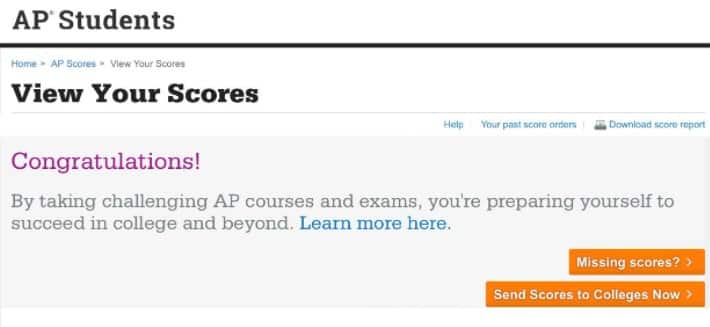 How to calculate APS score
While most institutions give both the matrix marks and APS score when producing the final exam results, it would still be very useful to understand how the APS calculator works.
In most institutions, students are allowed to specialize in up to ten subjects and sit these in the final exams. But, which subjects count for APS? To get the APS score, however, only seven subjects must be used in the calculation. Out of nine subjects, for instance, which subjects count for APS then? The APS score calculator is very friendly as it picks the best seven subjects and converts them using a point system to come up with the average APS score.
Still not sure of how to calculate the APS score? Precisely, for each independent subject, the final marks are taken and converted into a percentage out of 10. The converted scores for the seven top subjects are then calculated to come up with an average score, which is the admission point score.
It is important to note that the APS score is basically the minimum requirement to qualify for a programme. This means that any score above the APS can still be okay for admission into the programme in question.
How are APS points calculated at UniSA?
As previously stated, each university has unique guidelines on how to calculate an APS score. Take, for instance, the University of South Africa (UNISA). How are APS points calculated at Unisa? To get UNISA's apps score,
Choose only six subjects, excluding the life orientation subject.
Depending on the percentage score for each subject chosen, you earn a point.
The admission points become the total points you accumulate for each matrix.
While across the board, the APS score gives candidates the bare minimum to achieve.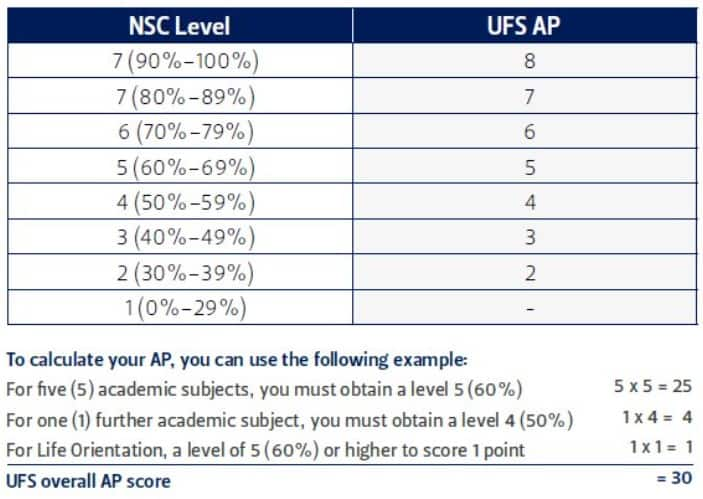 Please bear in mind that some institutions and programmes have other mandatory requirements to consider before admissions, like a portfolio of work or work experience for post-graduate programmes, even despite having an APS score. After using the app's calculator, always double-check with your institution to see what else is required.
READ ALSO: How to replace a lost matric certificate | All processes and costs
Briefly.co.za published the procedure and costs on how to replace a lost matric certificate. The matric certificate is an important document in the job and academic markets, so it should be replaced as soon as it is lost or damaged.
You can apply online or offline through the Department of Education.
Source: Briefly.co.za