Helen Zille Sparks Outrage by Questioning BLM and Mozambique Attacks
- Former DA leader Helen Zille has shared her thoughts about the Mozambique ISIS attacks that have claimed many lives
- Zille questioned why the Black Lives Matter movement had, according to her, not raised awareness on the attacks
- Her opinions raised a lot of concerns from South Africans who took to her comment section to share their thoughts
PAY ATTENTION: Click "See First" under the "Following" tab to see Briefly.co.za News on your News Feed!
Former leader of the Democratic Alliance Helen Zille has once again caused outrage online with her comments. Zille shared a post on Facebook about her feelings towards the ISIS attacks in Mozambique.
In the post, Zille makes mention of the Black Lives Matter movement. She stated that the movement was nowhere to be found in Mozambique and posed the question about deaths that "make political capital" and decry "whiteness".
Zille's post gained tons of responses from South Africans on Facebook. Many asked questions while others simply shared their thoughts about Zille and her role in politics.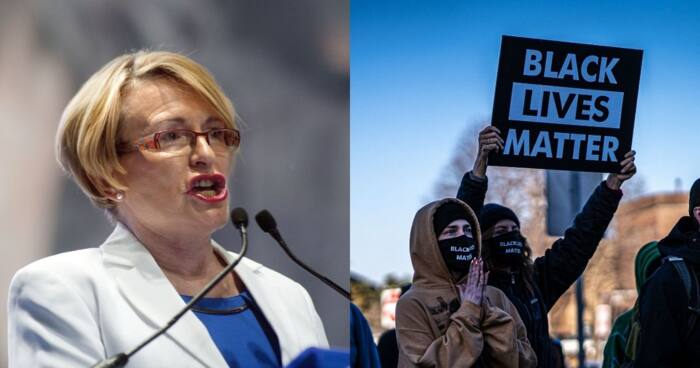 Take a look at Zille's post below:
Briefly News compiled a few of the responses left under Zille's post. Read some of them below:
Lee-ann Adendorff said:
"Is what happened to George Floyd and other African Americans "unintentional micro-aggressions"? This language minimises this and the institutional racism in the USA and denies its existence."
Jason Ricketts shared:
"Very disappointing. Piggybacking on these horrendous atrocities to push a narrative. You're sorely mistaken if you think black people don't care about the horrific attacks going on in Mozambique and you're horribly out of touch with reality if you think outrage from BLM will make any difference. Different issues require different approaches."
Bongani Thobela commented:
"BLM is just a movement that protests and shows dissatisfaction over issues of racism. What is happening in Mozambique doesn't need a march with placards, it needs serious intervention. You can't link a harmless movement to what is happening in Mozambique, well unless you have other intentions with this whole nonsense you wrote."
Darren Adrian Hawkins added:
"I'm disgusted that you take this issue and use it to push your narrative."
Black Lives Matter is a sore topic for many who have had to overcome the death of a number of innocent black people who have been killed. Most recently Daunte Wright, unfortunately, joined the list.
Briefly News earlier reported that protestors shut a portion of the Manhattan Bridge down on Monday night as they marched across the structure.
Twitter posts show a large influx of people walking across the upper level of the bridge in an attempt to show solidarity with Wright. The 20-year-old black man was shot by a Minnesota police officer during a Sunday traffic stop, resulting in his death.
Brooklyn Center Police Department came forward stating that the shooting was unintentional as the policewoman had mistaken her gun for a taser. This statement was proven further as bodycam footage of the event was released showing the officer screaming: "Taser! Taser!"
Enjoyed reading our story? Download BRIEFLY's news app on Google Play now and stay up-to-date with major South African news!
Source: Briefly.co.za