South African Mama Rides Motorbike for the 1st Time, Viral Video Wins Hearts on TikTok
South African mama takes exhilarating motorbike ride, winning hearts online
Netizens praise TikTok user for giving the woman a free ride, making her day
Video shows the woman laughing and enjoying the ride, despite losing her hat to the wind
A video of a South African mama catching an exhilarating ride on a motorbike has won over the hearts of many netizens.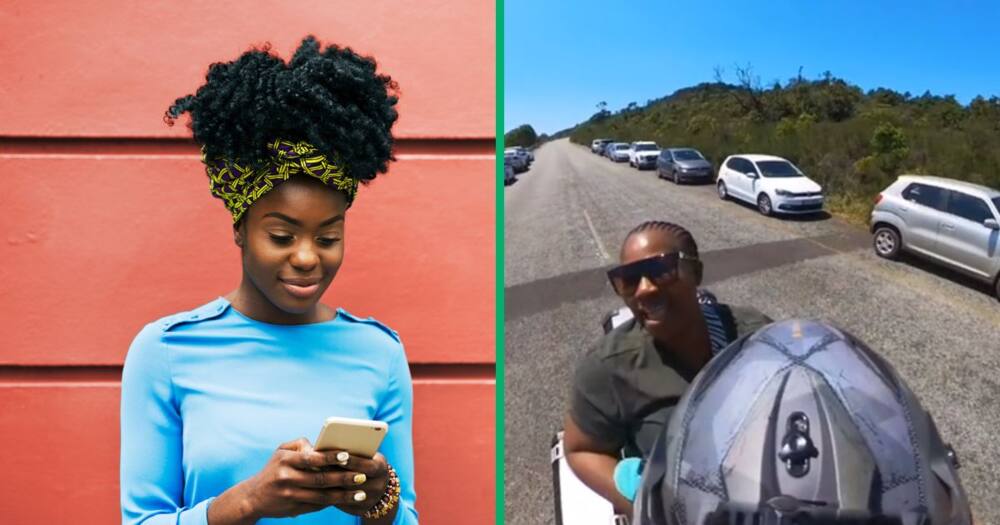 TikTok video shows woman riding motorbike
The footage posted by @gingertier shows a woman approaching a biker as she shows interest in experiencing a motorbike ride.
She proceeds to ask how much it would cost, to which @gingertier says he'll let her ride for free.
The woman excitedly get on the bike as her friends watch on his intrigue.
The video goes on to show the woman losing her hat to the force of the winds as she finally gets to experience riding the beast of a bike.
Watch to see the video below:
South Africans react with heartwarming comments to the video
Many netizens were pleasantly entertained by the sweet moment and reacted with loving comments.
Pauline Matthews wrote:
"Most people in SA just want peace and happiness for all. It is the politicians who divide people ."
replied:
"Imagine your mom coming home & saying, " phew I'm soo tired, I just rode a bike, kopa tea tu" ."
Eddy replied:
"South Africa honestly needs more people like you, well done for making her day she will never forget that ."
Chelsea. commented:
"'How much?' Argh she's so precious ."
Nhlanhla Nqoko said:
"'make a vroom vroom'."
JustMeMaryka replied:
"You gave her a memory she will never forget. Well done on being a kind human."
SA man driving motorbike with no hands the on highway sparks concern
In another article, Briefly News reported that a man was recorded zooming down the highway with no hands on the handlebars.
This brave gent was practically the poster child for living life on the edge as he happily vibed to a song while passing through traffic.
The man managed to pull off the balancing act without ending up as a freeway pancake. It's like watching a circus act, only with more horsepower.
Source: Briefly News