A Glimpse Into Somizi Mhlongo's Cars, From R3M Bentley Bentayga to R6M Rolls Royce Phantom
When it comes to Somizi Mhlongo, it's either "go big or go home" and that counts for cars too
The media personality sports some of the finest rides around, from a Bentley Bentayga to a luxurious Rolls Royce Phantom, but the list doesn't end there
Briefly News did a detailed rundown of SomGAGA's cool cars to give you a glimpse into how much they cost in the used car market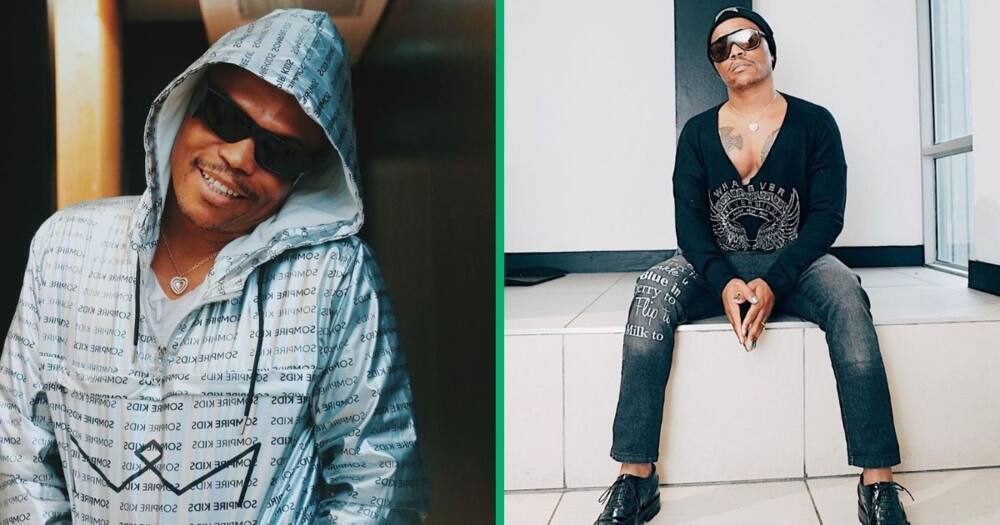 Somizi Mhlongo doesn't spare a cent for his cars, and the rides he's cruising in show that he is living the dream. The reality TV star has some of the finest cars around, most costing a very pretty penny, and we did a rundown of how much they'll cost you in the used car market.
1. Rolls Royce Phantom
First, we have the classy Rolls Royce Phantom that retails at an average price of R6,666,537 and an average age of 12.
2. Lamborghini Urus
Who wouldn't want a sleek Lambo in their fleet? SomGAGA's luxurious SUV is the perfect "errand" vehicle but will cost you more than your monthly groceries.
This beauty retails at an average price of R6,251,114 and an average age of three.
3. Lamborghini Huracán
When Somizi is in the mood to turn heads, he swaps his Urus for the sleek Huracán that will break necks.
The lime green machine has an average retail price of R5,228,726 and an average age of seven.
4. Bentley Bentayga
Like Cassper Nyovest, SomGAGA also boasts the luxurious Bentley Bentayga. However, this does not mean the car comes cheap, but the SA used car market can be rather tempting.
According to AutoTrader CEO George Mienie:
"The used car market offers consumers both choice and variety when searching for your perfect car."
This sweet ride retails at an average price of R3,398,287 and an average age of five.
5. Jeep Grand Cherokee
Last but certainly not least is the Jeep Grand Cherokee. In 2013, Somizi gave followers a pep talk about living in the moment, but they had bigger things to worry about - like the presenter putting a dent in his Jeep for a photo op.
The classic car combines style and comfort and goes for an average price of R595,425 and an average age of 7.
Emtee shows off his taste in cars
In more luxury car updates, Briefly News shared the details behind Emtee's fleet, from a R2M Lamborghini to a R100K Toyota Tazz.
Big Hustle rarely shows off his rides, but when he does, he steals the show with some of the impressive cars he's been spotted in.
Source: Briefly News