Johannesburg Car Nearly Scrapes Road, TikTok Video Amazes Viewers in Mzansi
A TikTok video shows an oddly structured car that was on the go on a South African road in Gauteng
Many people were thoroughly amused after seeing the vehicle roll up on the road in Johannesburg
Online users had many questions after seeing the TikTok video of the car that was practically only half a vehicle
A TikTok video showcased a strangely constructed car. The vehicle had its lower half missing but was still moving.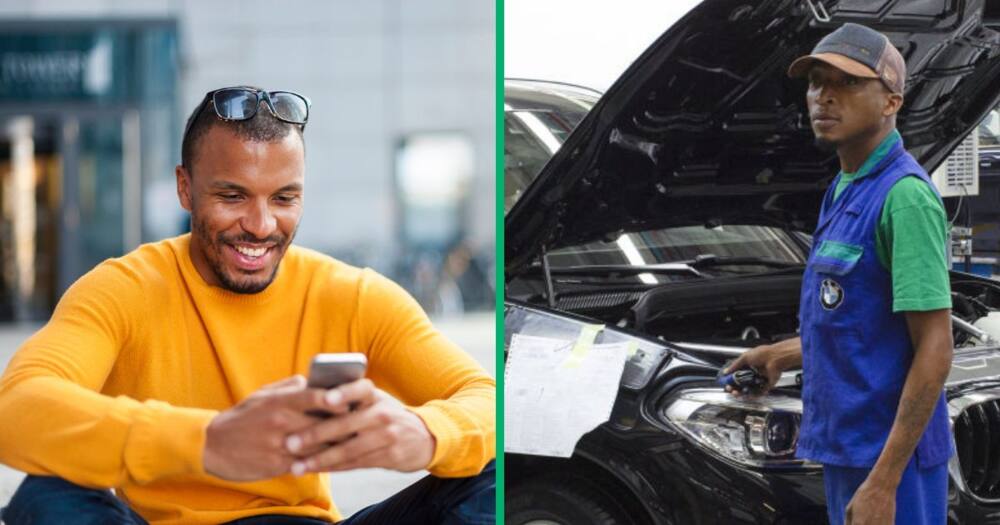 The video of the car garnered over 83 000 likes and viewers left hundreds of comments. Many were trying to figure out how the car remained functional.
Car in Joburg goes TikTok-viral
A car gained a lot of views after being posted on TikTok by @baggedkiariosedan. The vehicle appeared to be touching the tar as it moved through a street.
Watch the video below:
Online users impressed by car
Many people were amazed by how low the car was. Netizens also speculated whether there was a driver inside.
Itzz Miilløww Klass joked:
"Down to earth"
lelo_02 wondered:
'Where is the rest of the car?"
asiphe.n12 was amused:
"A true definition of 'when you go low, I go lower'."
ntata_bashemane asked:
"Where's the engine?
Tamara Maboe was curious:
"Where's the driver? It doesn't count if there's no one inside the car by the driver's seat."
Taxi goes TikTok-viral
A taxi lost its top and went viral. Many were impressed as they watched it still functioning on the road.
Mzansi woman loses her job 1st day at work
Briefly News previously reported that in a jaw-dropping TikTok video that has taken social media by storm, a car is seen leaping over a fence, leaving Mzansi residents stunned and bewildered.
The TikTok video unfolds with a car in an unusual predicament. A car had hopped over a residential fence into someone's garden... and there didn't seem to be a road in sight.
What makes this video even more astonishing is the context provided by the user, @khanyisithole, who explained that it was the new driver's first day on the job. Unfortunately, the car's remarkable fence-jumping stunt led to immediate dismissal.
Source: Briefly News