UCT's Quality Education Helps Land Varsity Title of Best African University in World University Rankings
The University of Cape Town has once again put South Africa on the map with its best African university ranking
The varsity won the 267th spot out of 2 000 universities in the Center for World University Rankings
UCT spokesperson says the high ranking can be attributed in part to the high quality of the institution's education
CAPE TOWN - The University of Cape Town (UCT) has reprised its title as the best university on the African continent.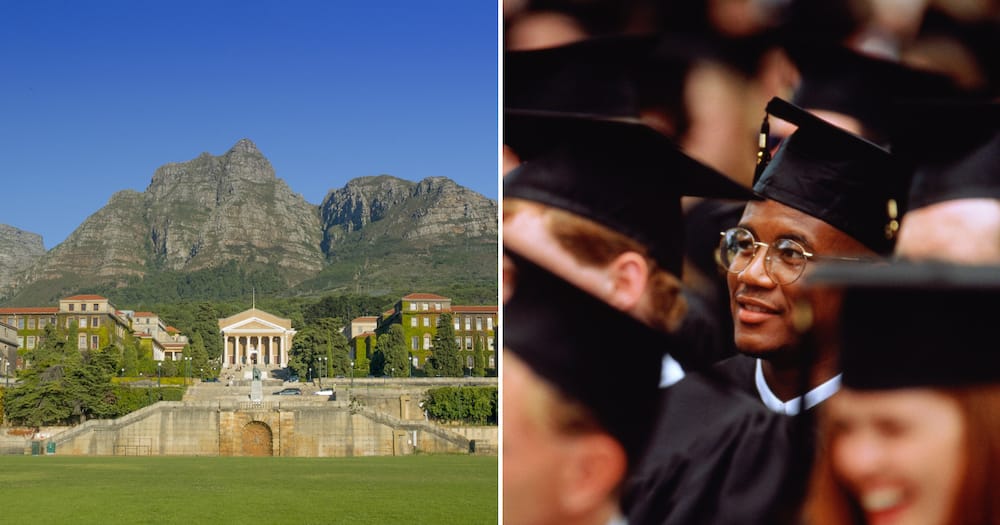 The Centre for World University Rankings released its 2023 list, which placed the prestigious university on the 267th spot in the global rankings.
UCT's quality of education helps win institution best African Institution ranking
UCT spokesperson Elijah Moholola says the ranking, which places the institution in the top 1.4% of global institutions, can be attributed to UCT's quality of education, among other things, SABC News reported.
According to Moholola, the quality of UCT's education is the institution's highest-ranked indicator, despite declining by four places, BurinessTech reported.
The CWUR also looked at the alumni employment indicator, which placed 224th, and the research performance indicator, which landed the 245th spot.
South African praise UCT for landing best African university ranking
Below are some comments:
Nhlanhla Ngwenya 'Croc' said:
"Professor Phakeng deserves credit for this."
Xolani Kenneth Kumalo agreed:
"It is the best university in SA."
Mandla Radebe added:
"The whole of SA knows who did that."
Dontsa Ndlwana celebrated:
"Bravo!"
Hector Sampson Konzares suggested:
"Forward this article to the ANC page please, they need a little motivation for how to get things done."
Tar Bubsta Ngqula commented
"I so wish I could study there."
Former UCT VC Prof Mamokgethi Phakeng reflects on the importance of courage, inspires people
In another story, Briefly News reported that the former Vice-Chancellor of the University of Cape Town has once again left people wowed.
Prof Mamokgethi Phakeng has been through so much in the last year, and yet she still manages to hold her head high and inspire young people.
The 56-year-old posted on LinkedIn about the importance of courage.
Source: Briefly News