TikTok Video Exposing R82 Million Unfinished School Gets Mzasni Talking: "Tenders Are Biggest Crime"
The TikTok video reveals an unfinished R82 million school construction project that started in 2017
Concerned citizen points out apparent contractor negligence in the Department of Education project
Anger erupts as Mzansi citizens express frustration over the impact on children in overcrowded classrooms
In a compelling and troubling TikTok video shared by user @the_scent_central, the state of a Department of Education construction project, which was meant to build a school with a budget of R82 million, has sparked outrage and concern.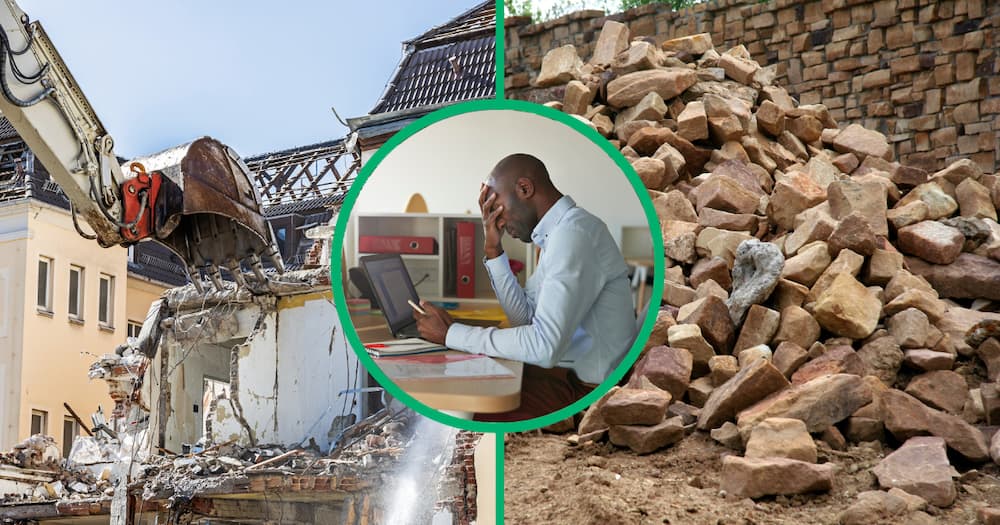 The ongoing debate of failed government projects and corruption fills many South Africans with panic and unsettledness for the future.
R82 million incomplete school project sitting since 2017
The footage shows an unfinished site that has languished since construction commenced in 2017, raising serious questions about apparent negligence by the contractors.
The video, shared by @the_scent_central, captures the frustration and disappointment of a concerned citizen as they showcase the stagnant construction site. The incomplete project stands as a stark symbol of the challenges facing government infrastructure projects and the subsequent impact on the education sector.
Take a look:
Mzansi citizens angered by the waste of funds
As the video circulates on social media, Mzansi citizens flooded the comments section with expressions of anger and dismay. Many voiced their concern about tenders and corruption.
Read some of the comments:
Neil Jacob517 said:
"R82 Million was just for viewing/demolishing. They are going to need another R10 Billion to start."
SS shared:
"Contractors were most probably family members of the decision-makers."
Sheldon.Ryan was not pleased:
"Tenders are the biggest crime."
Tshego02 was shocked:
"Seven years that's too long"
Marcus Schwartz shared:
"There is another school here in Eldorado Park called Nancefield primary. So hearth breaking."
Lenasia schoolboy stabbed with broken bottle in gang fight
In other news, Briefly News reported that a Gauteng schoolboy was injured after a gang-related fight broke out at a school in Lenasia.
The incident has once again placed a spotlight on how gang violence is infiltrating numerous schools across the province.
Earlier in 2023, the Gauteng Department of Education admitted that it was losing the battle to uproot gangsterism in schools, particularly in areas where violence and crimes remain rife, EWN reported.
Source: Briefly News