NSFAS Failures Exposed: Viral TikTok Video Triggers Outcry Over Allowance Delays
A TikTok video sheds light on NSFAS issues, sparking a conversation on students' struggles due to delayed allowances
In a candid discussion beneath the video, students revealed heart-wrenching stories—from defunding to owing universities
As social media amplifies voices, the call for urgent action is growing, demanding solutions to the bureaucratic glitches that jeopardize students' well-being and academic pursuits
PAY ATTENTION: Briefly News WhatsApp Channel - Breaking News on the Go - FOLLOW NOW
Leveraging her experience in SA governmental reporting at Isolezwe, Phumelele Nxumalo from Durban, South Africa, contributes valuable insights to current affairs discussions at Briefly News.
SOUTH AFRICA - A viral video on TikTok has opened a can of worms into the hardships faced by students across the country. Students from different institutions shared their everyday struggles caused by the National Student Financial Aid Scheme (NSFAS) having not paid their allowances.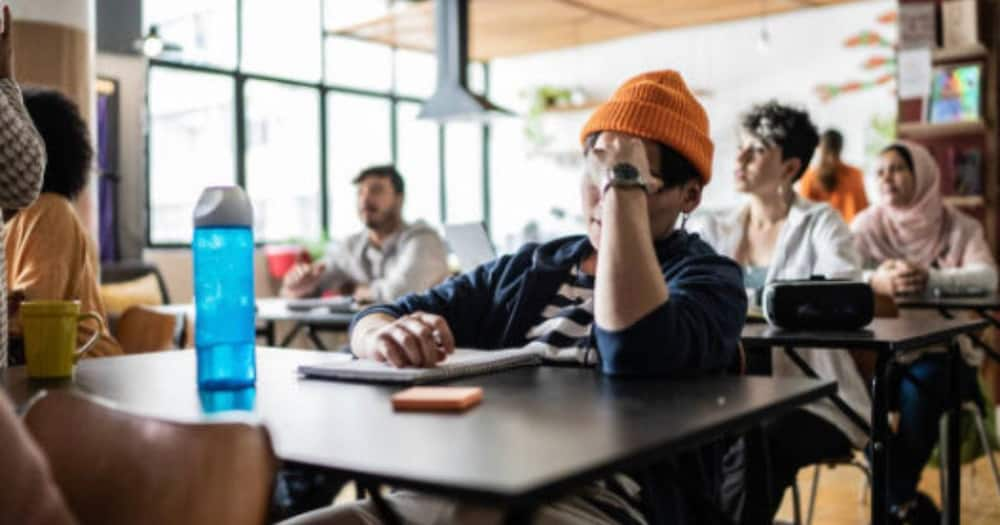 TikTokker @dancorder compiled a reel of recent media headlines of the discrepancies by the scheme, with the most recent one being leaving students in limbo with no food during their final exams.
Video sparks conversation around NSFAS woes
The video, which garnered more than 26K likes, sparked a conversation around the unreliability of the scheme for impoverished students who rely solely on it for survival in varsity.
Have a look at the video below:
Some students have gone for months without allowances
While some students have only been without their allowance for November, that is not true for Durban University of Technology Drama student Noluvuyo Maquthu. Speaking to Briefly News, Maquthu says she last received her allowance in July. The firstborn of three says she has tried many times to enquire with the institution's financial aid department, with no tangible solution to her problem.
"Asking for help back home is not an option. I sometimes send a portion of my allowance to my mother to help take care of my siblings who are still in primary school. Having to tell her I can't help has been the hardest thing ever, considering I also have to rely on friends for food if I'm lucky," said Maquthu.
Students open up about their daily struggles
Students flooded the comment section of the TikTok post, sharing heartbreaking stories ranging from not having food to being defunded by the scheme.
These are some of the reactions:
@TheRealNdumi had this to say:
"I was defunded because apparently, "UJ will be audited, and funding me was a mistake". Now I owe them 49k and can't continue with my honours, thanks NSFAS."
@Psycho_News shared this:
"I'm on NSFAS and at NWU in Potch it's hectic, literally getting together to buy a loaf of bread with friends cause we're financially screwed at the moment."
@cole lambasted:
"GHOST STUDENTS are them, they don't want to put it clear that the money was going to their pockets."
@SIYA Là Musicà commented:
"NSFAS abused me in varsity in 2014, shame, I even had to pause going to varsity for two years because they were failing to pay for my fees after approving me."
@Paris Shines shared this heartbreaking ordeal:
"I haven't eaten since the day before yesterday and I was so dizzy after writing my exam today."
@NoziphoCharlie remarked:
"We are starving here at NWU. I don't even know where to turn to."
@Jean-Claude Campher
"As we patiently wait for allowance hoping we don't starve in our exam rooms."
@Likhona Ntliziywana
"Some of us got defunded and are expected to pay back the money given to us even though there was "a glitch on their side" and we didn't commit fraud."
@Amanda
"It's so sad we really have no food and we must study for exams with empty stomachs."
@oratilepholo
"We were defunded all of a sudden, now we owe universities and accommodations."
NSFAS pays about R260,7 million to ghosts monthly
Briefly News previously reported on South Africans being left seething with anger after the news of billions of rands paid by the National Student Financial Aid Scheme (NSFAS) to 'ghost' students came to light.
Records show that an estimated R260.7 million is paid to non-existent students monthly, resulting in over R3 billion yearly losses.
The scheme's mismanagement of funds is unfortunately not only robbing taxpayers of billions but also causing deserving students to get left out when applying for assistance
PAY ATTENTION: Сheck out news that is picked exactly for YOU ➡️ click on "Recommended for you" and enjoy!
Source: Briefly News