Minister Motsoaledi Calls for Recommendations on Immigration Control Bill, South Africans Conflicted
Minister Motsoaledi has announced a groundbreaking Immigration Bill, prompting South Africans to contribute recommendations for stronger borders
The proposed bill aims to tighten citizenship procedures and enhance monitoring to address concerns over illegal immigration
Public reactions are mixed, with some praising the move and others expressing scepticism about the government's ability to effectively implement and enforce new immigration measures
PAY ATTENTION: Briefly News WhatsApp Channel - Breaking News on the Go - FOLLOW NOW
Leveraging her experience in SA governmental reporting at Isolezwe, Phumelele Nxumalo contributes valuable insights to current affairs discussions at Briefly News.
SOUTH AFRICA - Department of Home Affairs (DHA) Minister Aaron Motsoaledi's issuing of the white paper on citizenship, immigration and refugee protection has been welcomed with mixed emotions from South Africans.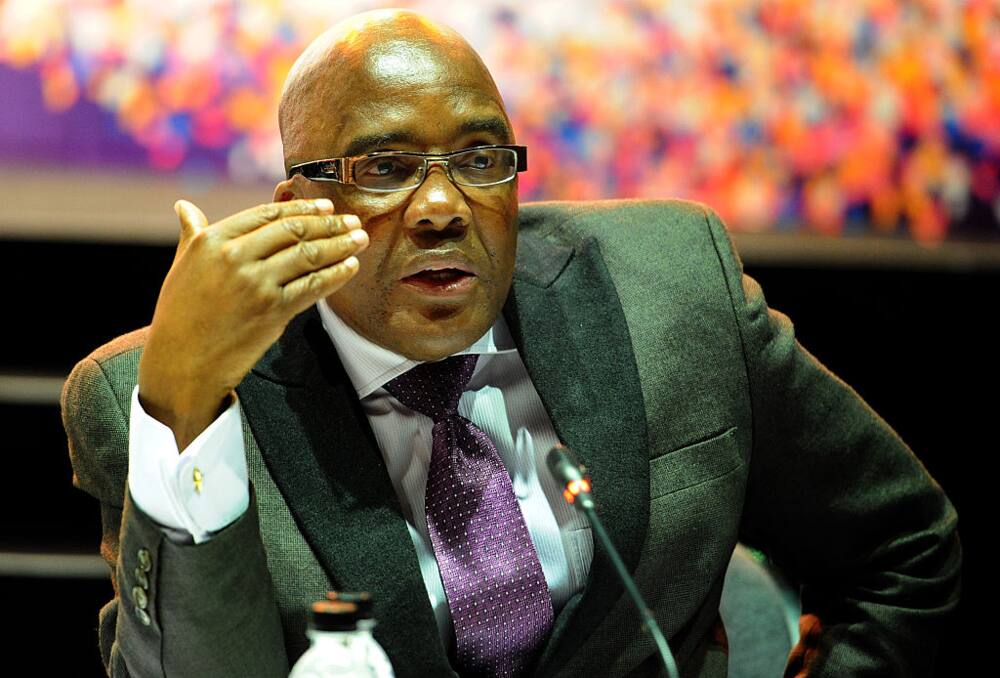 Netizens believe this new implementation may be a little too late, given the staggering number of illegal immigrants already in the country.
Department calls for SA's recommendations for a new bill
The department has called for citizens of the country to jot down their recommendations for a new bill to be proposed for better control of foreigners coming through the SA borders. In a statement by the South African News Agency, Motsoaledi said this new bill will be put in place to remove loopholes in the paths towards citizenship. He said:
"The criteria for granting any form of citizenship must be strictly in accordance with the law. A proper register should be kept for all persons granted citizenship by naturalisation by the minister. The register must be tabled every year in parliament by the minister.
"Policy and legislative interventions are required to tighten the procedures and strengthen the monitoring capacity by introducing integrated IT systems capable of flagging fraudulent activities in the issuing of visas, identity documents, marriage certificates, and passports. This includes giving wide statutory powers to the existing Anti-Corruption Unit within the DHA."
South Africans conflicted on success of the proposal
Netizens had mixed sentiments on the call for recommendations, some applauding Minister Motsoaledi for his unwavering dedication to getting the matter sorted, while some negated the proposal, accusing the government of failing at everything.
Commenting on a post by @HomeAffairsSA on X, these are some of the reactions:
@NativeOfMzantsi remarked:
"Everything you advance as a solution to the immigration crisis, you fail at it. It was the R37M fence then BMA, now it's a white paper. All are talks, no results. You lack efficiency in all you do."
@ThembaDukie said:
"It says nothing about refugee camps, that's what we need."
@Rita_bat2010211 made this suggestion:
"Clean out those corrupt officials as well, or else the proposed law will not assist."
@SergeyLavrovSA posed the question:
"How many treaties and laws have we passed in the 1990s based on emotions not on facts that favour our national interests? Indeed the ANC was not ready to govern."
@SouthMeeting said:
"Wives of foreigners must follow their husbands, South Africa is not for sale."
@82tebzsa lambasted:
"It had to become a crisis before you started doing something about it. Home Affairs has been turned into a foreign affairs by your officials, foreigners have even taken control of the offices."
@LedwabaRonald was grateful:
"It's long overdue. Thank you minister for acknowledging that the UN is not the problem, the actual problem is the ANC. The ANC fumbled, and the country is paying a heavy price. Foreigners must just leave our soil."
@Mo_7772 said:
"This is smart move. At least we still have Minister Motsoaledi who is patriotic, unlike some of his colleagues."
@ilbelgicain commented:
"This is very commendable, well done to the team. Now wait and make it a legislation so that South Africa can come back to South Africans. Right now it is chaos."
DHA - no clue on the number of foreign migrants in SA
Briefly News recently reported on Minister Aaron Motsoaledi revealing that the Department of Home Affairs has no idea how many illegal foreigners are within the South African borders. Motsoaledi said the department does not have any mechanism in place to detect and assess the country's influx of illegal immigrants.
Minister Motsoaledi revealed that many foreign nationals come to South Africa and stay illegally, and no one could account for all the undocumented migrants.
PAY ATTENTION: Сheck out news that is picked exactly for YOU ➡️ click on "Recommended for you" and enjoy!
Source: Briefly News