Simphiwe Ngema biography: age, pregnant, boyfriend, baby, husband, wedding and career
Popularly known as Mvuli, Simphiwe Ngema is a beautiful woman with a great personality. Widowed at 28, a few months after her traditional marriage to Rhythm City star Dumi Masilale, her happy-ever-after was cut short. After the mourning period, Simphiwe Ngema went ahead to rebuild her career as an actress, singer, MC, choreographer, and presenter.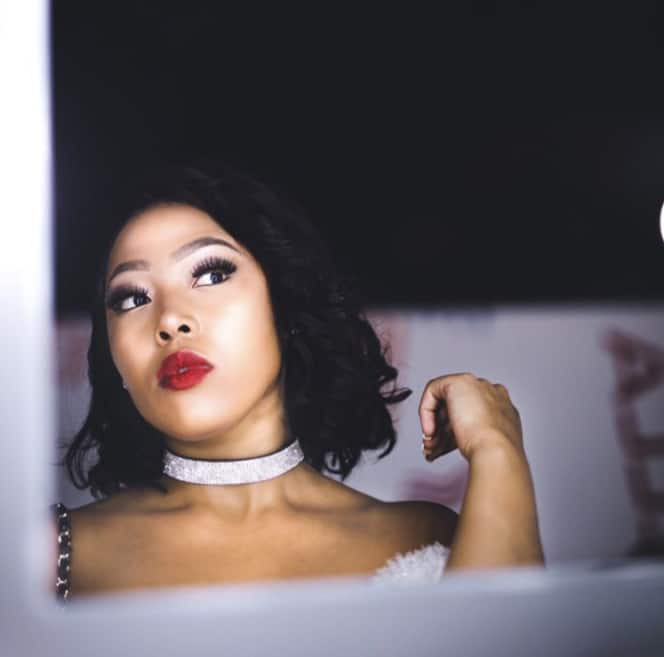 The middle child in a family of three children, Simphiwe Ngema, remains a darling to South Africans. She was brought up in a Christian family. Given Ngema, her dad and namesake, is a pastor in South Africa.
Simz Ngema, who is still close to her father, and her Christian upbringing explain her lack of scandal in the showbiz world. This actress, singer, presenter, MC, and choreographer has had quite an interesting life. Here is everything you need to know about her including Simphiwe Ngema child.
Simphiwe Ngema profile summary
Full name: Simphiwe Ngema
Stage name: Simz Ngema
Date of birth: August 29, 1989
Place of birth: Klipspruit, Soweto, Gauteng
Simphiwe Ngema age: 31 years old in 2020
Nationality: South African
Husband: Dumi Masilela (Died in August 2017)
Simphiwe Ngema boyfriend: Tino Chinyani
Children: Tiyani Chinyani
Occupation: Actress, singer, and TV personality
Simphiwe Ngema Instagram: @simzngema
Simphiwe Ngema biography
How old is Simphiwe Ngema? You would ask. Simphiwe Ngema was born on August 29, 1989, in Klipspruit, Soweto in Johannesburg, South Africa. Simphiwe Ngema age is 31 years old as of 2020.
Simz Ngema maintains that her birth was a difficult one and her parents were anticipating a boy when her mom fell pregnant.
Simphiwe's relationship with her older sister Baxolile is also a steady one. Baxolile has a daughter, Khumo. A while back, Simphiwe took to Instagram explaining that Khumo was one of the reasons she was able to live through the trauma of losing her husband at 28.
Career
Knowing Simz Ngema age, it is only natural to ask what she has been up to close to three decades she has been alive.
Simphiwe Ngema started her career at a young age. She credits her parents for encouraging her to pursue her dream. However, she credits Duma Ndlovu, the creator of Muvhango, for starting off her career. He allowed her to start her career when he invited her to take part in one of his plays, The Game, that ran in Durban on 15th to 24th December 2016.
In 2017 Simphiwe Ngema was part of Vuzu's reality live show Preachers Kids. She featured as the second daughter of Given Ngema, who in 1998, founded Christ is Lord church in Zuurberkom, Gauteng, west of Johannesburg. This 8-part series featured some of the most prominent preacher's kids in South Africa such as Pinky.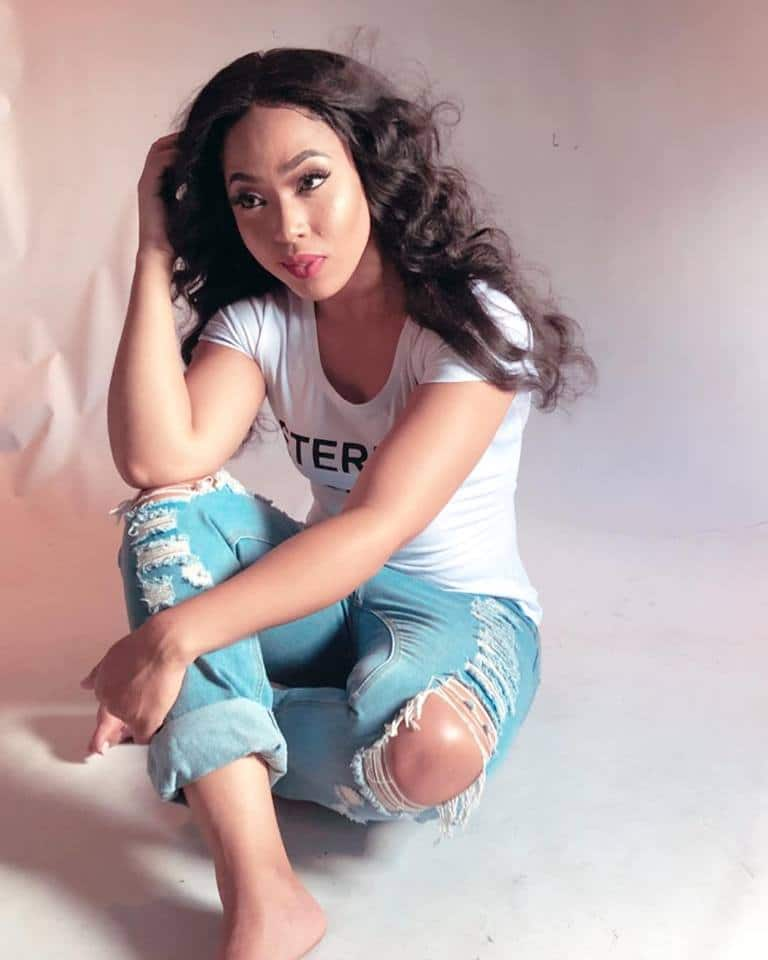 READ ALSO: Prince Kaybee biography: age, cars, family, songs, albums and song theft allegations
She also played Thuli on the (South African Broadcasting Corporation) SABC 2 show Muvhango- created by Duma Ndlovu. Muvhango is a South African television soap opera that was first produced in Tshivenda language and has had a good run since its debut. It later became multilingual so as to be inclusive, showcase different cultures, and prove that different cultures and languages can unite South Africa. It is currently on its fifteenth season.
Later that year, she left the show after her part was supposedly written off the script. It was during her exit from the show that her relationship with Dumi Masilela came to light. At the time, they had already been living together and were very much in love according to a close source.
In 2018, Simphiwe Ngema's career took off again. She debuted in The Queen - a popular drama series that airs on Thursday night. She plays the part of Slay Queen Buhle on the show.
Dumi Masilela
Dumi Masilela rose to fame first as a soccer player turned musician. After a car accident that greatly affected his soccer career, Dumi turned to sing. He tried out for Idols SA season 8 and made it to the top 18. His easy-going nature in the competition opened other doors for him, and he found himself acting. His most major film was Rhythm City. However, he continued producing music even as he acted. Most of the unfinished tracks were produced posthumously.
Simphiwe Ngema and Dumi Masilela marriage
Simphiwe Ngema and Dumi Masilela kept their relationship off social media for quite a while. This was not unusual as both stars ran a tight knot on their personal lives. In May 2017, the two tied the knot in a beautiful intimate wedding. The Pinterest-quality pictures of the couple in their traditional attires were breathtaking.
On August 2, 2017, Dumi Masilela lost his life. He was with a friend when it happened. In the botched hijacking, they shot at the jeep while he was driving. The hijackers managed to get away but Dumi sustained several injuries, and the friend had to rush him to hospital. Unfortunately, he succumbed to death due to the injuries, making the official Dumi Masilela age at death 29 years old.
Simz Ngema produces Dumi's music posthumously
Ngema was hit hard by Dumi's demise. After the shock wore off, Simz Ngema worked on producing music that Dumi Masilela was working on before his sudden demise. The music was compiled into an album- Eternal Crush- that was produced under the record label Simphiwe Ngema. The album includes Yena, a heartfelt song Dumi wrote for his wife.
Eternal Crush was officially released on 6th December 2018. The song list includes:
Dear Fear
Destiny (feat Gzy Falour)
Hamba
Dreams
Yena
Smomoza
Uphushiwe (feat Global Decaphfe)
Diphiri (feat Gzy Falour)
Shona Phansi (feat Global Decaphfe)
Simphiwe Ngema pregnant
Immediately after Dumi's death, rumours that Simz Ngema was 10 weeks pregnant were all over the media. Dumi's family, however, squashed the rumours saying that Simphiwe was not pregnant.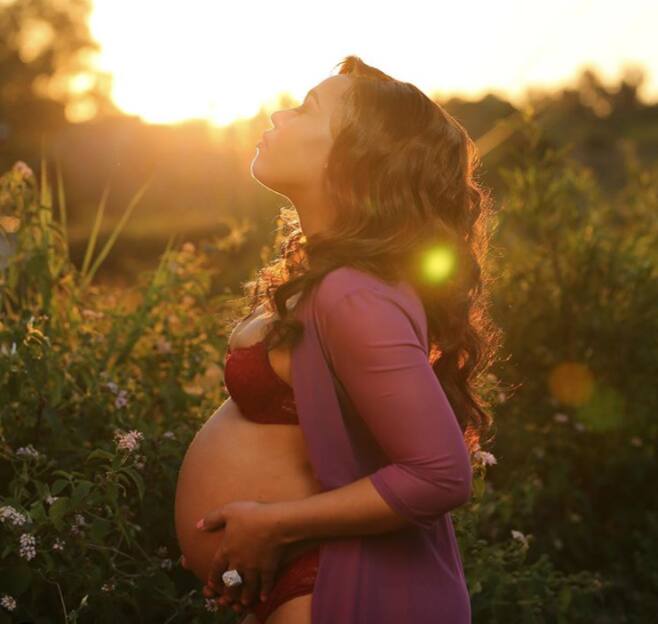 Is Simphiwe Ngema pregnant? In August 2020, the star announced her pregnancy on Instagram. She posted pictures of her baby bump. The first picture from her maternity shoot says, "Indeed there is a God in heaven. He wiped away my tears and gave me joy in abundance. You've brought hope and purpose to my life. @tino_chinyani I will forever be grateful to you for this beautiful gift and for teaching me how to love again. I love you both with all my heart."
READ ALSO: Hawu: Simphiwe Ngema and Tino Chinyani introduce baby boy
Simphiwe Ngema boyfriend and baby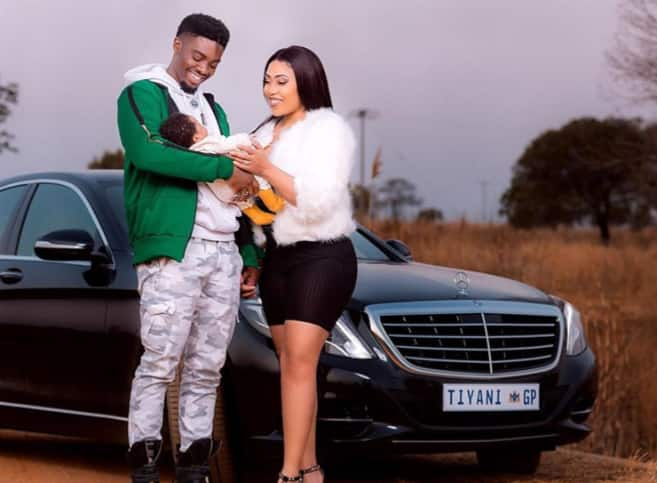 Who is Simphiwe Ngema's baby daddy? The father of her child is Tino Chinyani, Zimbabwean actor, TV host, presenter, and model. He also works in the entertainment industry. On the 23rd of June 2020, the star gave birth to a beautiful baby boy, Tiyani Kemorena Michael Chinyani.
READ ALSO: Thando Thabethe biography: age, boyfriend, engagement, movies, net worth and sexy photos
Relation to Mbongeni Ngema
Ngema is a common name in South Africa, mostly associated with those in public. The first thing that comes to mind when you hear the word Simphiwe Ngema is whether she is related to Mbongeni Ngema.
Yes, Simphiwe Ngema is related to Mbongeni Ngema who is her father's uncle. That makes him her great uncle. The two have worked together on a small production where Simphiwe got to introduce herself to the Sarafina star. However, they are not close, and the production did nothing to forge a lasting relationship.
Renowned for his production of Sarafina, Mbongeni Ngema is a force in his own right. His marriage to the Sarafina star, Leleti Khumalo, helped to ingrain his name in many people's heart across the globe.
Simphiwe Ngema Instagram
With 1.8 million followers on Instagram, Simphiwe Ngema is an influencer. As of 2020, Simphiwe Ngema has 1556 posts on the platform with most having lots of likes. The page has a lot of pictures, and she does not shy from sharing information about both her personal and career life.
Simphiwe Ngema is a phenomenal woman who has not only come out of a depressing situation but also thrived after it. Having made a name for herself in the entertainment industry before Dumi's death, she is bound to do it again. As an actress, a singer, a presenter, and a photographer, this is definitely the beginning of her career.
READ ALSO:
Thulisile Phongolo biography: boyfriend, education, career and hottest photos
Gugu Gumede biography: age, mother, MaMlambo Uzalo real name, Instagram, pictures
5 Facts about Chris Hani that you have to know
Sandile Shezi biography: net worth, foundation, wife (girlfriend), house, cars and instagram
Source: Briefly News