Tino Chinyani bio: age, baby, wife, parents, nationality, pictures, career, net worth
Tino Chinyani is a famous model, actor, and television host in South Africa but he was born in Zimbabwe. He took the South African fashion industry by storm in 2015 when Boss Models, South Africa's top modelling agency, noticed his exemplary modelling talent and attractive looks on his Instagram page. His modelling career has opened up many opportunities for him in the entertainment industry. The celebrity is currently hosting the Morning Show on etv.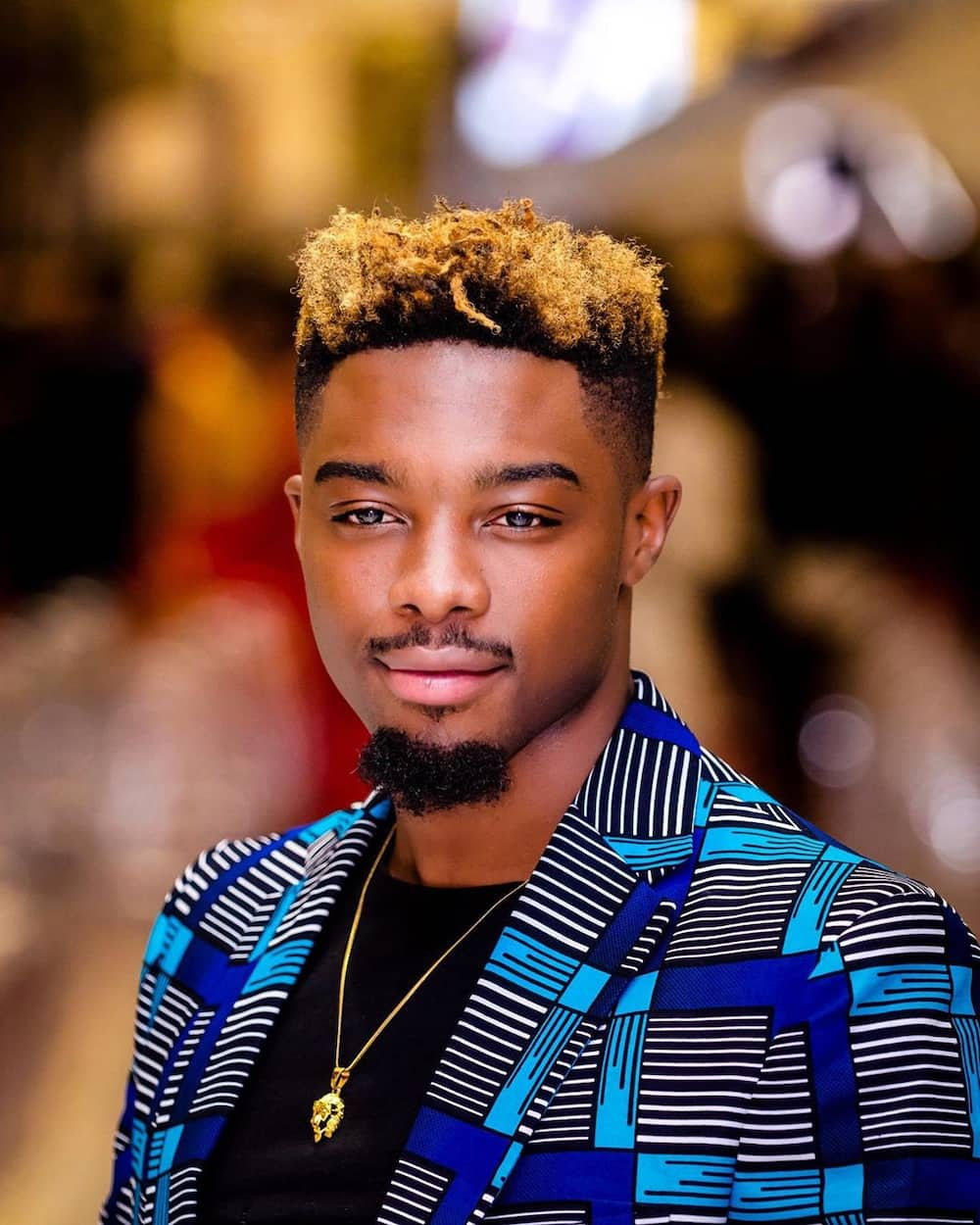 The celebrity maintains a healthy diet by eating at home rather than fast food, and he does not take coffee. He is expecting a baby with one of the gorgeous South African women. She has acted in Muvhango and The Queen. Are you curious to know why is Tino Chinyani relationship trending? Read on to find out.
Tino Chinyani profile summary
Full name: Tinotenda Chinyani
Stage name: Tino Chinyani
Date of birth: 9th September 1994
Age: 25 years
Career: Actor, TV host, creative director, emcee, model, and athlete
Nationality: Zimbabwean
Tino Chinyani height: 190cm
Tino Chinyani Twitter: @Tino_Chinyani
Tino Chinyani Instagram: @tino_chinyani
Tino Chinyani biography
Tino Chinyani age will be 26 years when 2020 ends. He was born in Harare, Zimbabwe on 9th September 1994 but he lives in South Africa. Tino Chinyani net worth is yet to be revealed. He studied at St. John's Preparatory School and joined St. John's College later. While studying, he also played basketball and took part in the Under-19 Zimbabwean rugby tournament.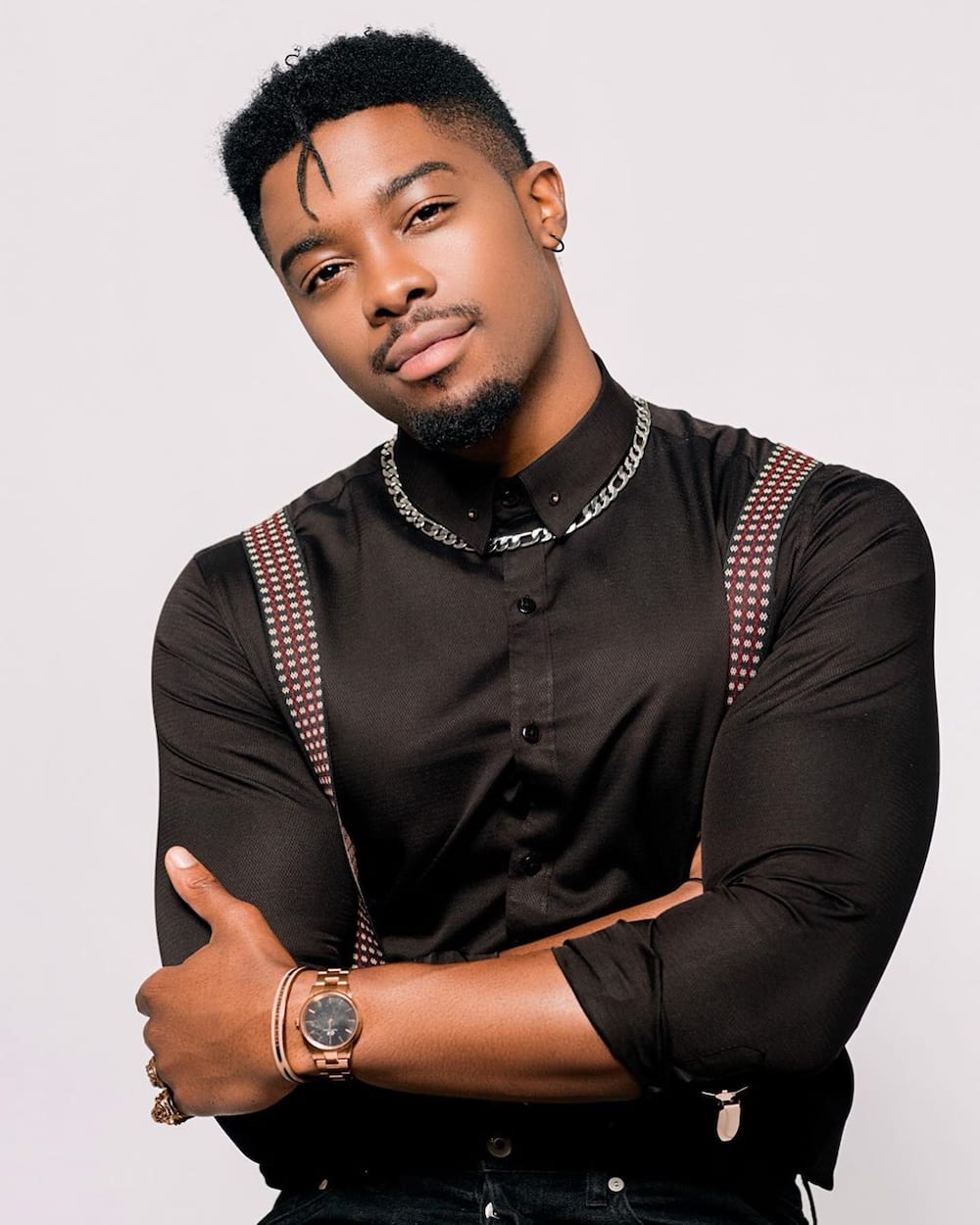 Are Tino Chinyani parents alive?
Yes, his parents are alive. He graduated from Monash University, in South Africa, with an undergraduate degree in marketing and management. His parents wanted him to take up a well-paying career in the business world. Hence they sent him to South Africa after he completed his Matrics exams in 2012.
His friend, who happens to be a photographer, convinced him to participate in a photoshoot because of his modelling looks and the rest is history. The star loves his younger siblings because his parents taught him the value of having a family.
He won the Mr Monash in the 2014 Mr and Mrs Monash Pageant. Besides the modelling competition victory, Tino Chinyani actor won the Gauteng D2 league MVP votes in the same year. In 2015, he was recognized as the 3rd most influential student in his university.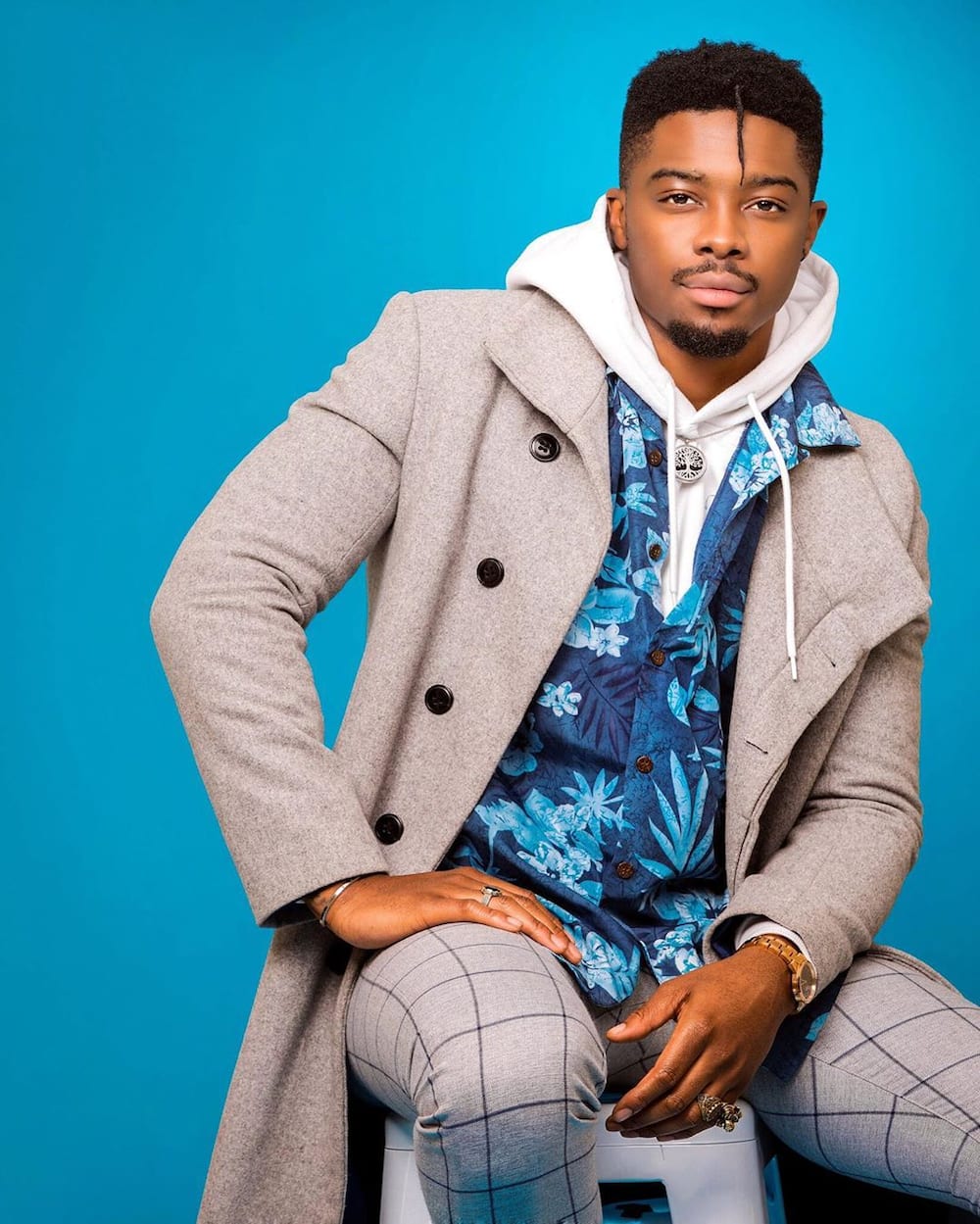 READ ALSO: Fashion designers come together to create stunning cloth face masks
Tino's achievements
Under the Boss Models label, he has worked for local and international brands like Jet Stores, Mobicel. Polo, Garnier, McDonald's, Axe, and Edgar's. The model has appeared on several mental health television shows, and others include Sun City Royal Escape.
He also worked with top models and renowned runway fashion designers like David Tlale, Tokyo James, Maxhosa, Sheria Ngowi, and Rich Mnisi. After taking part in the MTV VJ search, he became a co-presenter with Denise Zimba on the Channel O's Top 5 Drive show, and he is now the presenter of Morning Show on etv.
Who is Tino Chinyani wife?
Tino Chinyani and Simz is an adorable couple. The two are not yet married to each other, but Simphiwe Ngema was excited while sharing the news that she was expecting to give birth to Tino Chinyani baby soon. Over 140,000 people liked her pregnancy pictures on her Instagram page.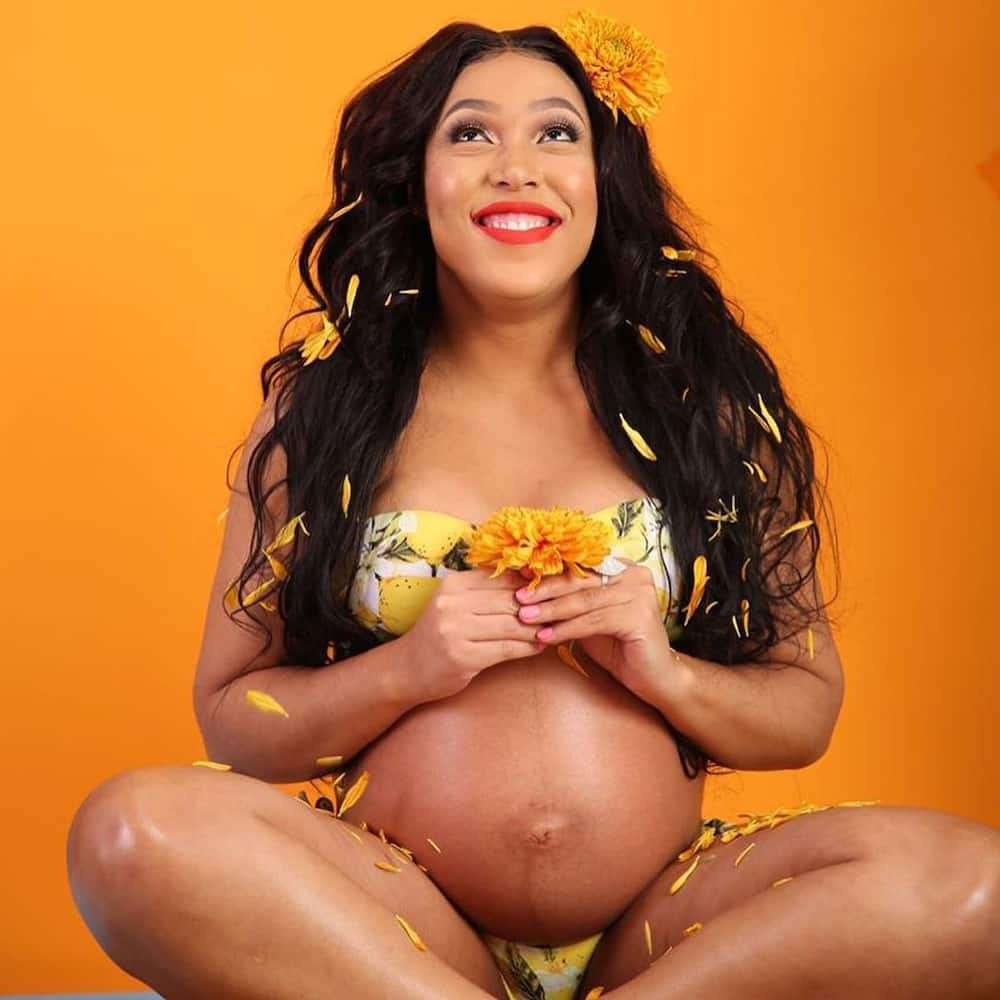 READ ALSO: John McAfee: Tech guru reportedly arrested for wearing thong instead of face mask
The image above is one of the pregnancy pictures that she uploaded on social media on 12th August 2020 and wrote:
Indeed there is a God in heaven. He wiped away my tears and gave me joy in abundance. You've brought hope and purpose to my life. @tino_chinyani I will forever be grateful to you for this beautiful gift and for teaching me how to love again. I love you both with all my heart.
The actress lost her husband in 2017 when she was only 27 years old. The singer and Rhythm City actor, Dumisani' Dumi' Masilela, was shot by hijackers two months after their wedding. Mzansi is excited that she has been strong enough to overcome the past and experience love again.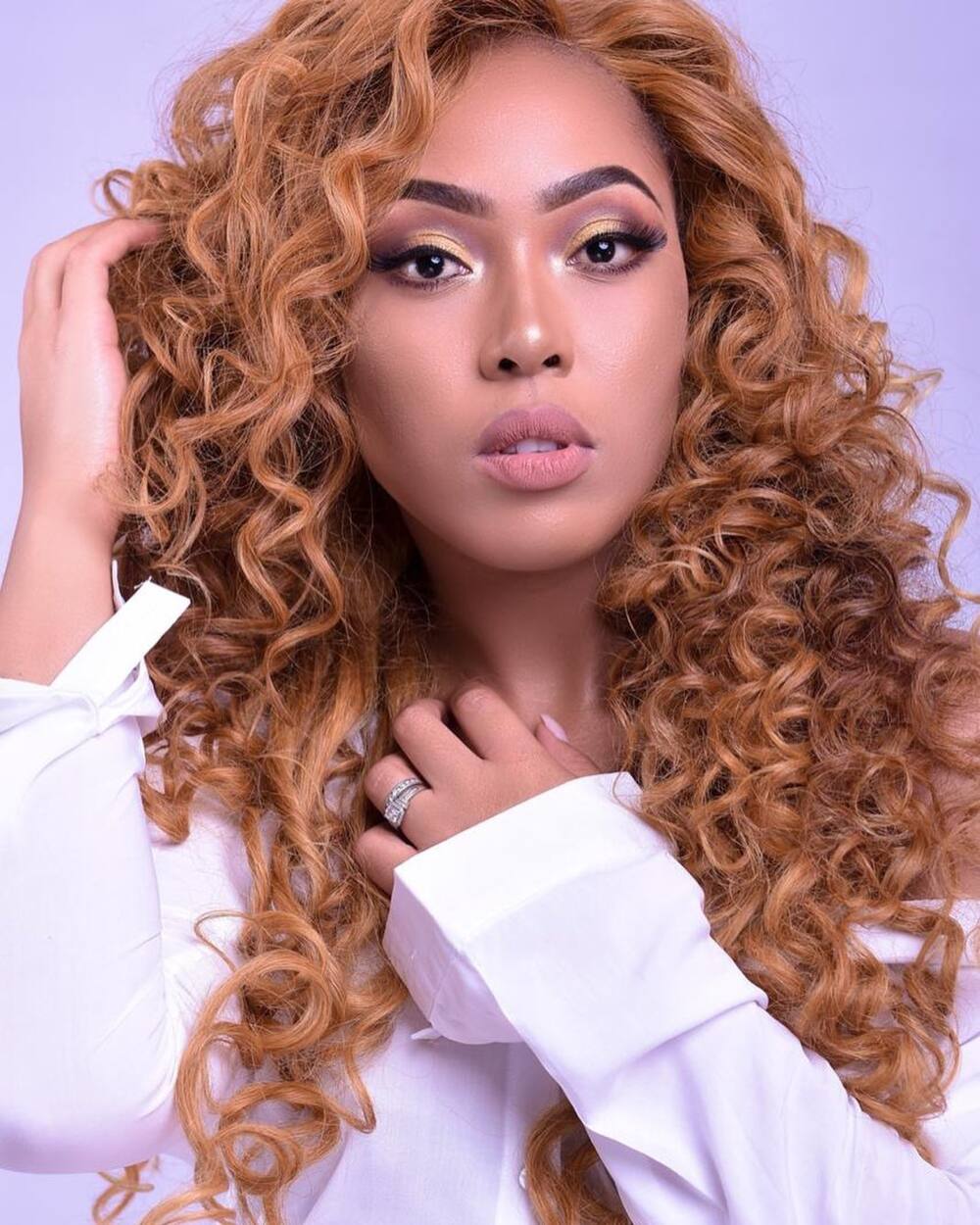 READ ALSO: Mzansi can't deal: Guy complains about sharing a burger with siblings
Chino has never confirmed the rumours that he was in a relationship with South African socialite and businesswoman Faith Nketsi. On 12th August 2020, he also shared pictures of his pregnant girlfriend and wrote:
Lord knows how long I prayed on this moment & to be answered in the most beautiful way possible. I thank the Lord up above that you blessed me with your presence & showed me who I could truly be & for that I'll forever be grateful. For this gift you have given me, I promise I will always love, care & be there for you & our seed. May our seed grow to be a leader of change, a leader of hope & serve the Lord in all their ways.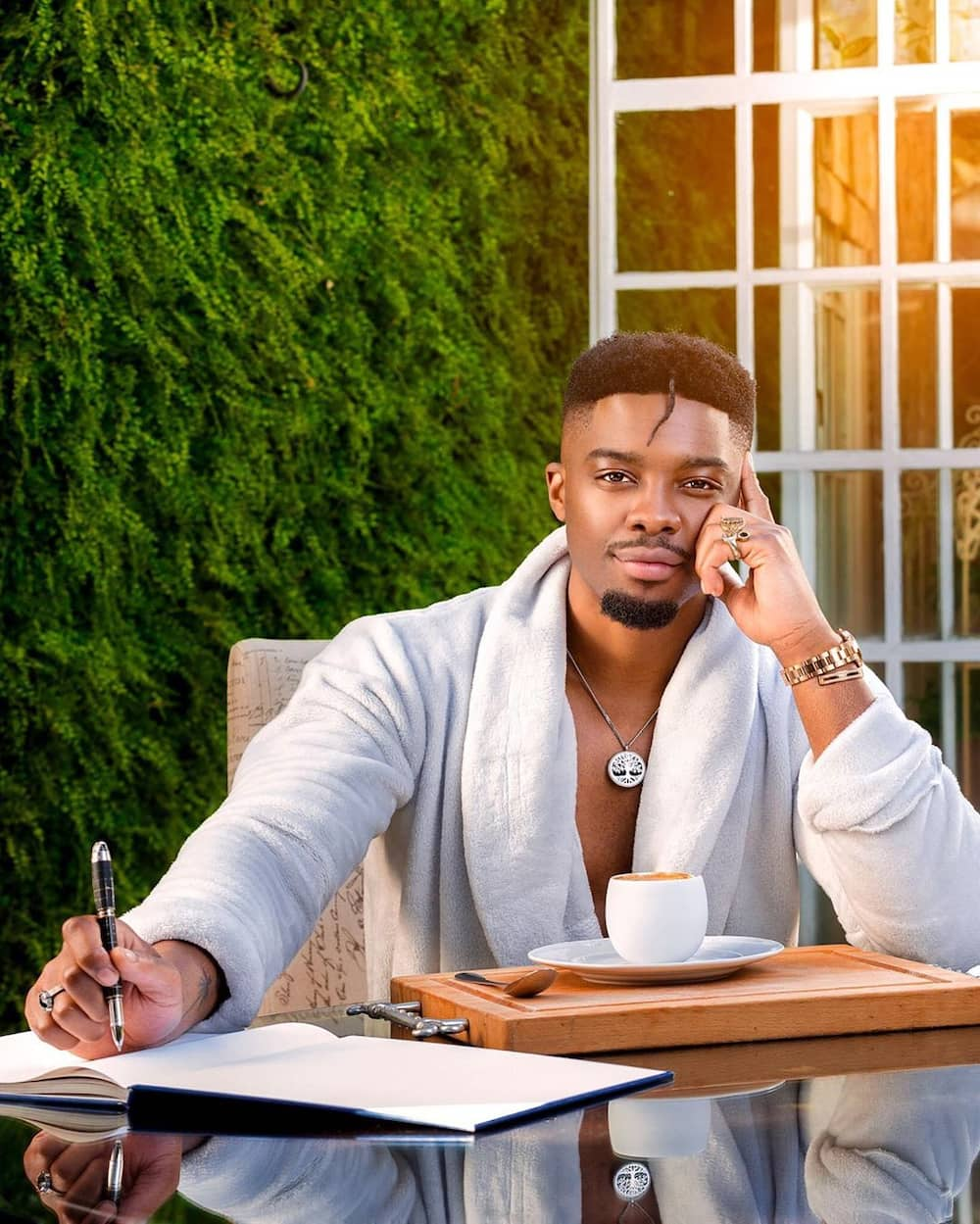 READ ALSO: Mogau Motlhatswi wishes 'Skeem Saam' bae Cornet a happy birthday
He added,
My legacy continued, my mini me. Ladies & gentleman say hello to Dzaddy. A FATHER OF NATIONS.
Are Tino Chinyani photos exciting?
Most of Tino Chinyani pictures are mind-blowing. Whoever takes his pictures is not only skilled but also talented in photography. The lighting and the backgrounds of the photos are always perfect.
1. The model and Simphiwe are couples' goals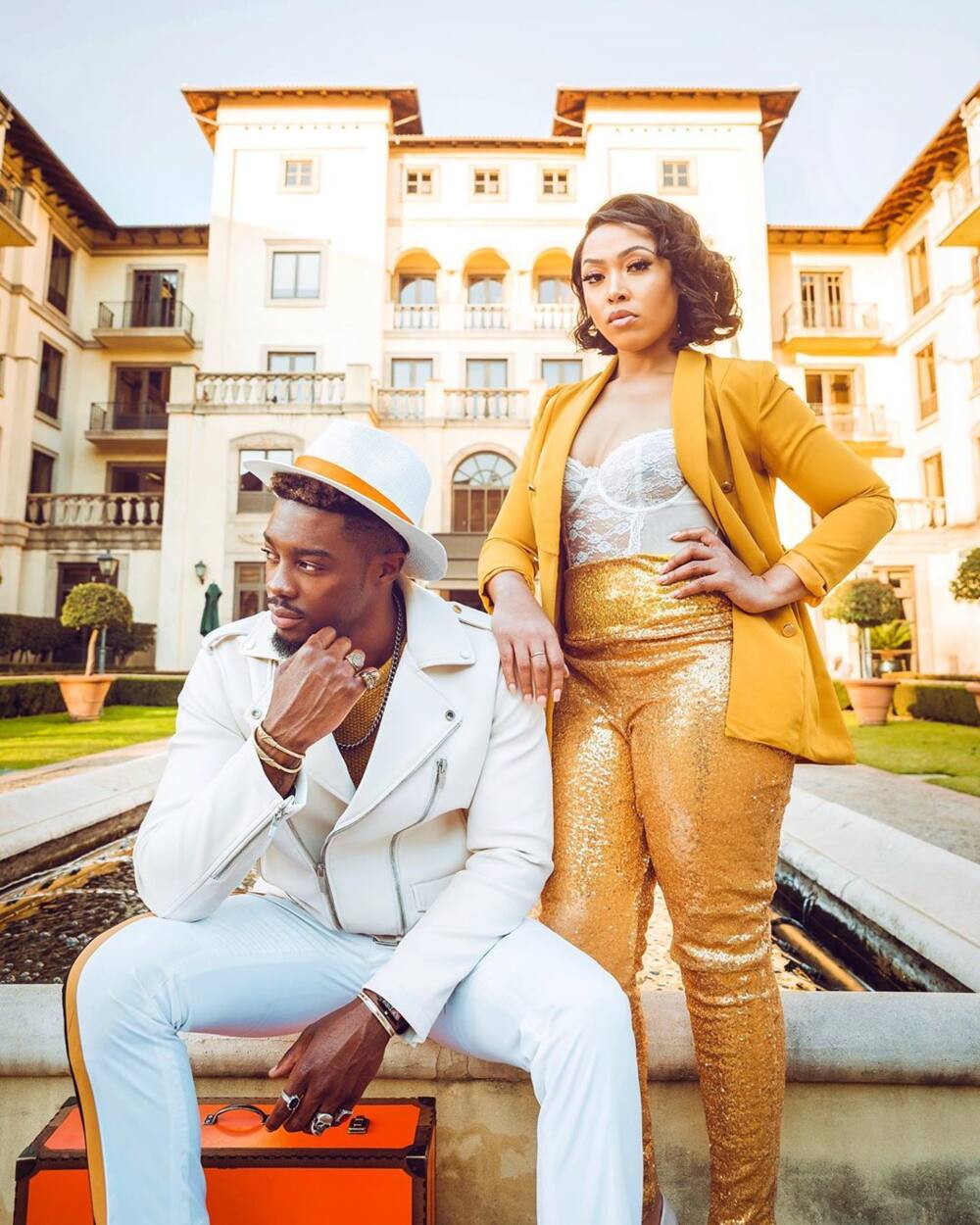 Here is a rare Tino Chinyani image with his girlfriend. Destiny knows how to make people who are meant for each other to find one another. Who would have known that he was going to meet the love of his life in South Africa?
2. He takes care of his looks and health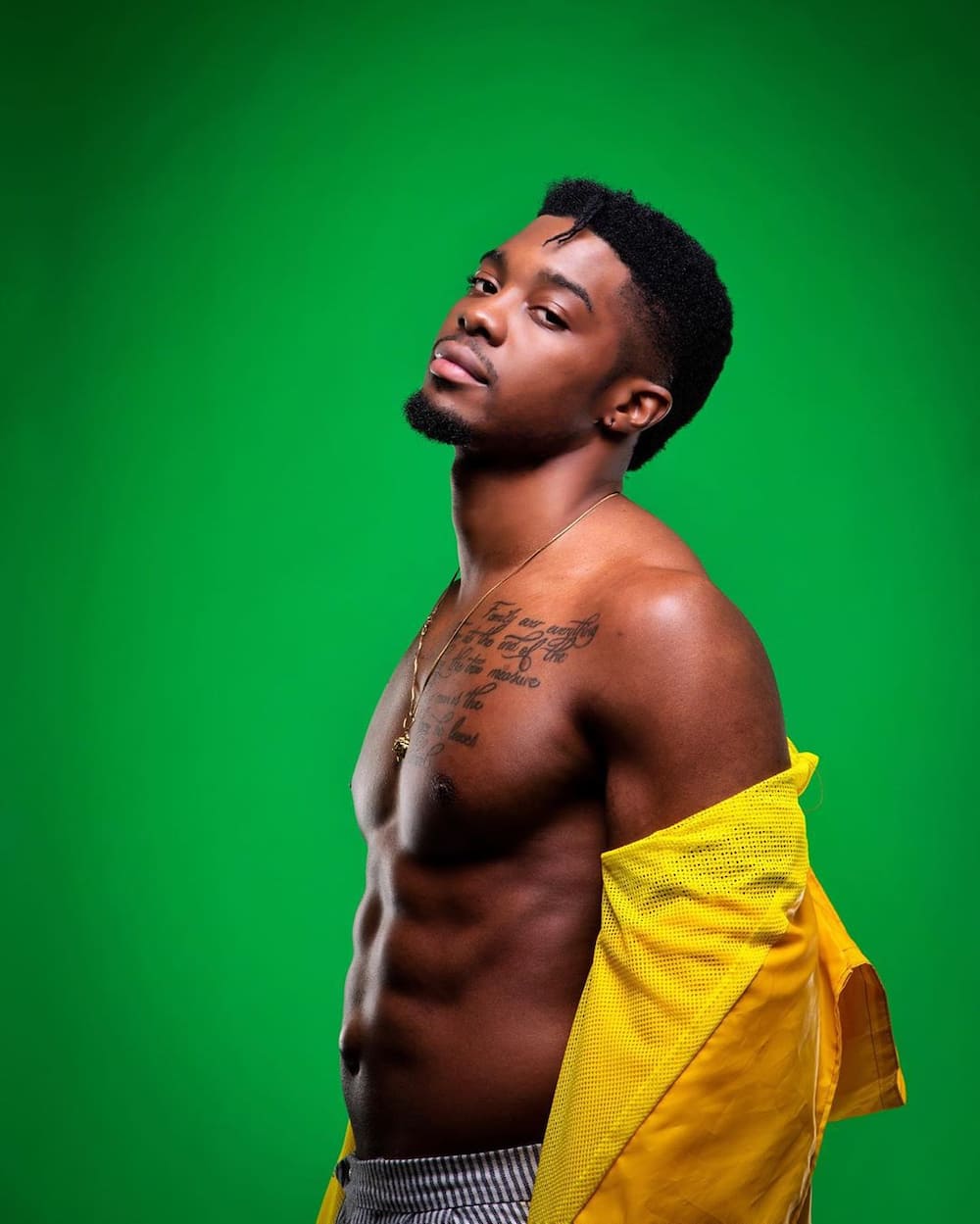 The model is a fan and a skilled player of basketball. He is least interested in soccer, and he loves relaxing in the gym, watching movies and clubbing.
READ ALSO: Man catches his lady with lover: Paid for her to visit brother
3. The model looks great in every outfit
His looks perfect wearing all types of trendy outfits. Here is a picture of him dressed casually. The model's dressing makes him look like a hip-hop artist with a touch of an African theme.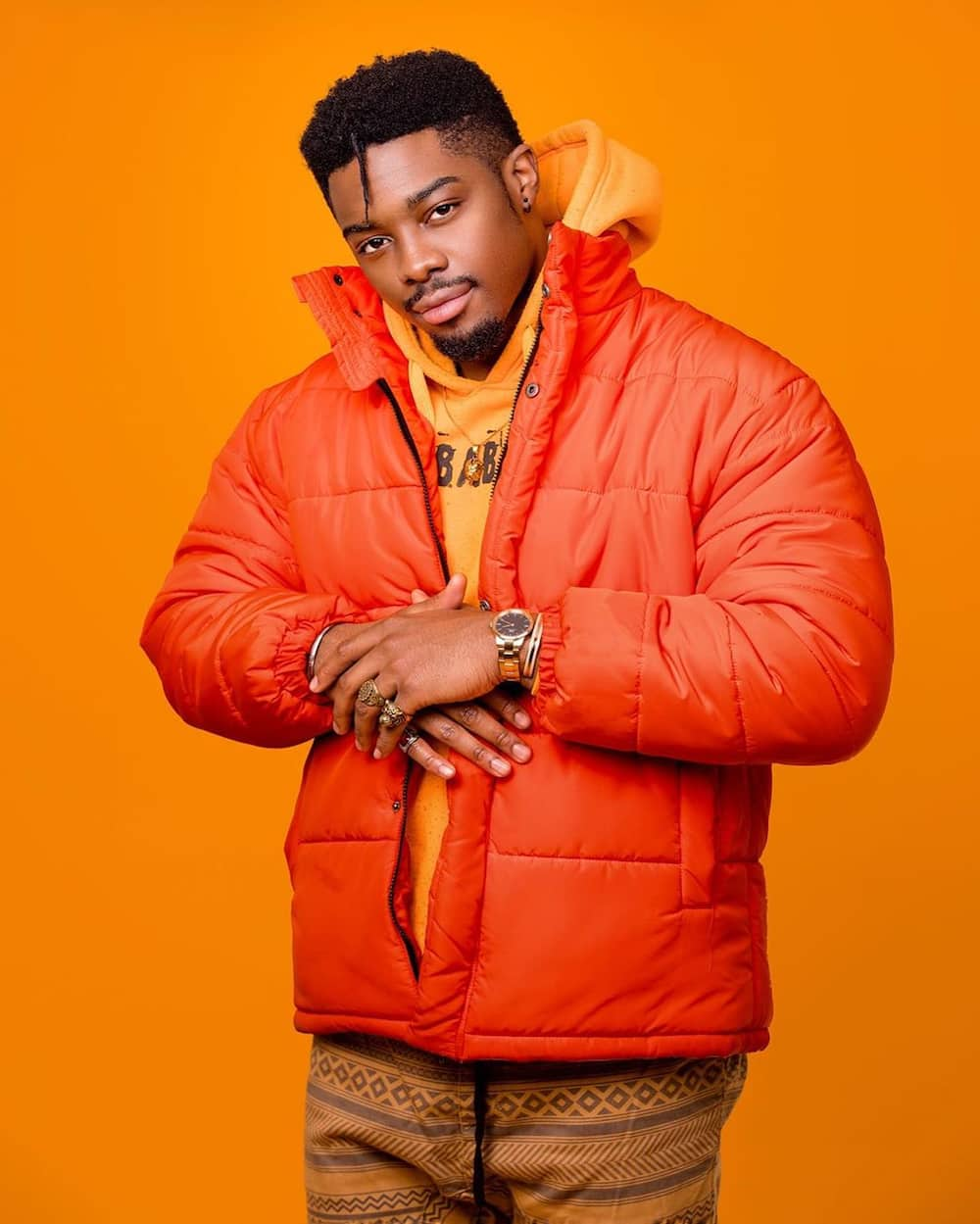 Tino Chinyani is slowly becoming a media and internet sensation in South Africa and Zimbabwe. Thousands of his fans have received the news about his baby with enthusiasm. Everyone who knows them is wishing them the best as they open a new chapter of their lives.
READ ALSO: Fans compare Boity with Nomzamo after Maps engagement SM trend
Briefly.co.za noticed the #BoityEngagedByMaps Twitter excitement in Mzansi yesterday. Fans are pushing for actress Nomzamo Mbatha to date rapper Boity Thulo, and they also compared Maps' ex, Nomzamo, with Boity.
Boity and Maps have insisted several times that they are just friends and that they are not dating. Will they join in the fun? If so, the internet will go out of control. You all know how Mzansi people can be crazy at times.
READ ALSO:
Prince Kaybee puts himself in the middle of Zodwa and Vusi's drama
Zenande Mfenyana tells how she dealt with ex's problematic baby mama
Bob Mabena's memory to be honoured in live broadcast memorial & funeral
Source: Briefly.co.za