Tyla Taps Travis Scott in Unexpected 'Water' Remix Feature, Fans Unimpressed: "Fun While It Lasted"
Tyla has released the anticipated remix of her hit song Water and the featured guest is not who fans expected
The superstar singer dropped her song with Travis Scott and left fans unimpressed
Netizens voiced their concerns about the Water remix, saying Tyla ruined a great opportunity to feature someone else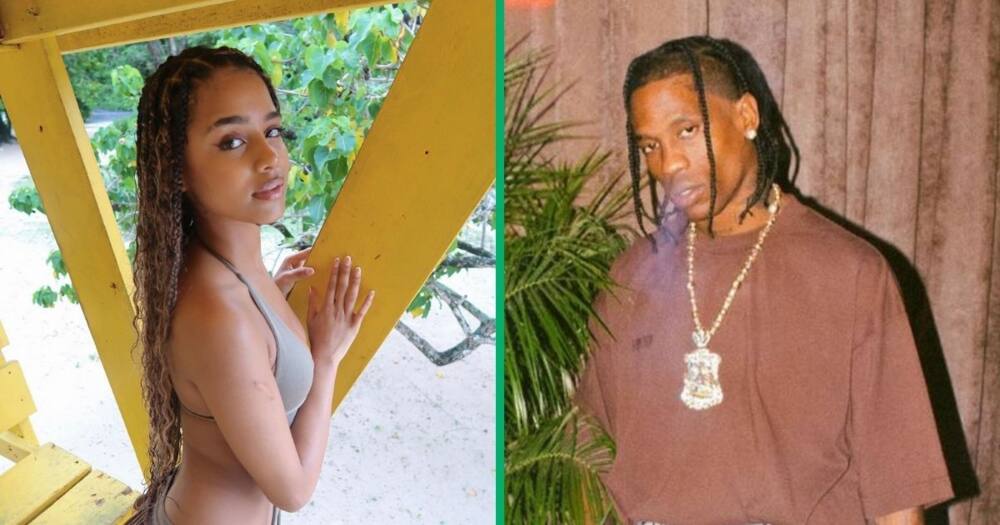 Eish, looks like Tyla didn't get it right this time around. The singer dropped the long-awaited remix for Water after rumours started going around about the song. However, all the excitement died down rather quickly after fans discovered that Travis Scott featured in the song's remix.
Tyla drops anticipated Water remix with Travis Scott
It's new music Friday and Tyla has officially dropped the long-awaited remix for her smash hit, Water. The Billboard Hot 100 song is making waves all across the globe so it was only right for Tyla to raise the bar with the remix.
Complex Music shared the news of Tyla's collaboration with Travis Scott for the song's remake on their Twitter (X) account.
Tyla kept most of the original production while adding La Flame's signature style. The unusual collaboration caught many by surprise but is sure to gain popularity in the hip hop community:
Netizens weigh in on Water remix
Social media is divided in opinion about the Water remix, where some think the Travis Scott feature was a mistake while others showed love for the song:
zenzo99815279 complained:
"I blame her team, Travis messed up that track, if it was Drake it would be fire!"
badgyaaal said:
"Why do they pick these untalented non-versatile [artists] to RUIN their song? this isn't a song for rapping but singing bring the VOCALIST/ARTISTS out, not billboard chasers."
Other netizens are impressed with the song and gave it a thumbs-up:
Nuru_Khalif complimented Travis:
"Man understood the assignment!"
HipHopAllDayy said:
"Travis went crazy but I already know people going to hate."
Tyla bags Grammy Awards nomination
In more Tyla updates, Briefly News caught online reactions to the singer bagging her first Grammy Awards nomination for Water. Netizens showered her with praise:
ThuliSaul_ wrote:
"It's beautiful to be South African."
She recently celebrated her historic honour and sent a shout-out to her fan base for their undying support.
Source: Briefly News