'Sizok'thola' Host Xolani Khumalo Back in Palm Ridge Magistrate's Court for Murder, Mzansi Weighs In
Xolani Khumalo is in hot water over his murder case and is back in court
The Sizok'thola host is accused of murdering Robert Varrie during the show
Supporters came in numbers to cheer for the host outside the court doors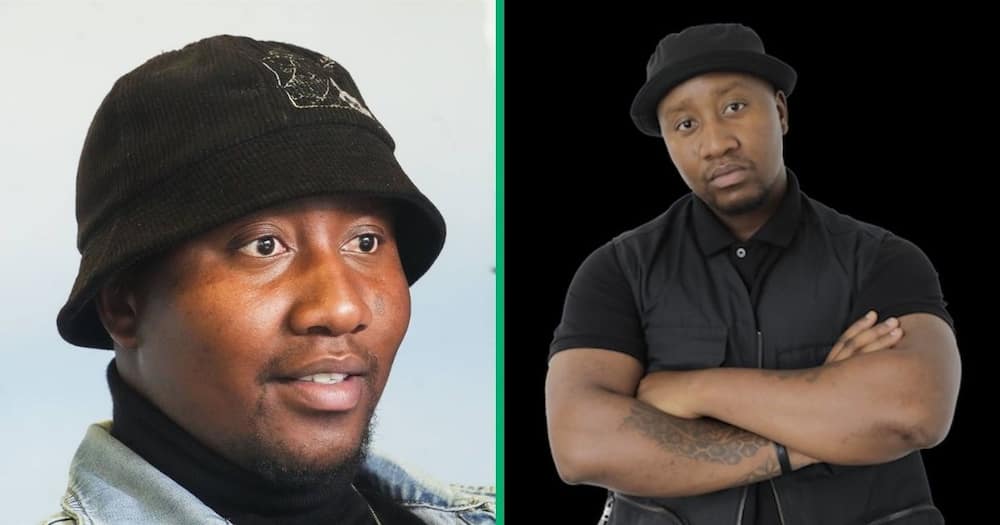 Xolani Khumalo is back in court to face trial for murder. The popular host of the now-canned Sizok'thola is being accused of killing alleged drug dealer Robert Varrie who died during the show. Fans of the host rallied behind him in numbers as they cheered outside the Palm Ridge Magistrate's Court.
Xolani Khumalo returns to court
Xolani Khumalo is back in the Palm Ridge Magistrate's Court to face his murder trial. According to Twitter (X) user, EWN Reporter, the Sizok'thola host will receive a verdict of whether his case stands to be moved to a high court.
The user shared photos of the accused with the victim's family seated behind him. Xolani is said to be the only one standing trial:
"Xolani Khumalo is back at the Palm Ridge Magistrate's Court where he stands accused of the murder of Robert Varrie.
Today the former presenter of the popular drug-busting TV reality show will hear whether his case will be transferred to a high court for trial."
Khumalo had previously surrendered himself to the police for Varrie's death and received support from his fans.
Mzansi shows love to Xolani Khumalo
X user, EWN Reporter captured a slew of fans outside the Palm Ridge Magistrate's Court in a video rallying to support Xolani Khumalo during his murder trial:
Netizens gave their thoughts on Xolani Khumalo's trial:
Umzulu_Onemali asked:
"Why do they bother this guy?"
Tshepo__SS said:
"At least he's going to meet the people he was sending inside."
LordPercyK pointed out:
"Varie was a f*cking criminal and known drug dealer."
MatshobaThami2 posted:
"He should be punished to the full extent of the law."
HulisaP said:
"This is tragic indeed. I wish he be found innocent and be discharged."
Bookeem revealed:
"He brutalizes and kills his victims, so many cases have been opened against him."
Xolani Khumalo speaks out after Moja Love cancellation
In more Xolani Khumalo updates, Briefly News shared online reactions to the drug-buster's statement following his show's axing from Moja Love.
AkAi MaNe Lise was puzzled:
"I don't get why black people are busy celebrating his downfall!"
Source: Briefly News