TikTok Video Shows Female Engineer's Exciting and Challenging Work, Inspires Women in STEM Fields
In a TikTok video, a woman engineer is breaking stereotypes and providing a sneak peek into the life of an engineer
This video offers viewers a glimpse into her daily challenges and achievements, shedding light on the dynamic engineering world
Mzansi is impressed by her technical skills and that she is an inspiring role model, particularly for young women interested in STEM fields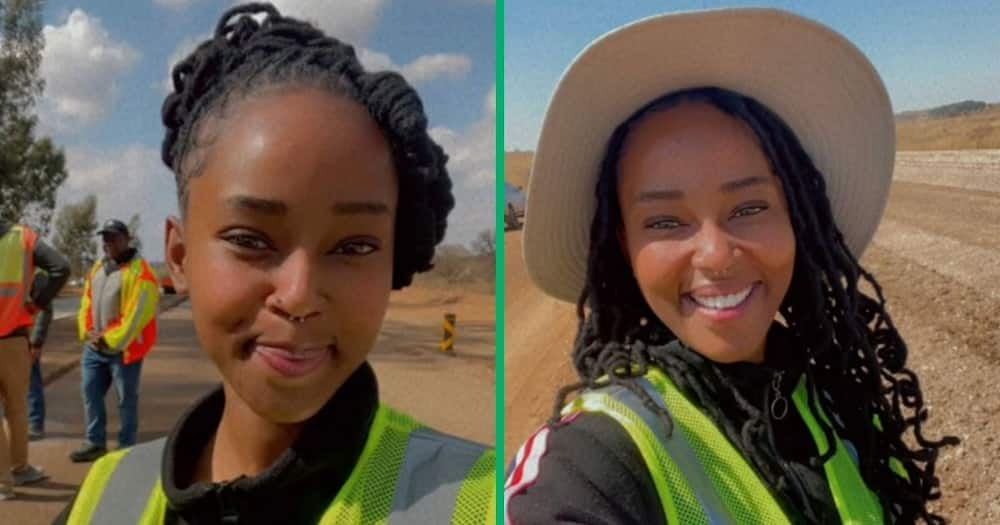 This young woman is shattering stereotypes and providing an inside look into the life of an engineer through TikTok.
Engineering video unveiled
In this captivating video, the engineer takes viewers on a journey through her daily life, showcasing the challenges and triumphs of her profession. The woman who goes by onalenna_mosegedi on TikTok shared what she does while working out on the field.
What makes this TikTok video special is its potential to inspire young women and girls to consider careers in STEM (science, technology, engineering and mathematics). By sharing her experiences and accomplishments, this engineer is breaking down barriers and paving the way for greater diversity in the field.
Watch the video below:
Mzansi inspired by video
The video has garnered widespread attention, with viewers admiring the engineer's passion and dedication. The post serves as a beautiful reminder that regardless of gender, we can excel in engineering and contribute to innovative solutions that shape our world.
People flocked to the comment section to share their views:
@Billylasti said:
"You're beautiful"
@sbudash shared:
"My future wife."
@bulelani commented:
"I'm so in love with you."
@Mahlatse said:
"Very good smile."
@Mlungu commented:
"Hey, is it safe to ask here what dd you study? Or you can follow me back and answer via DM. Thank you so much in advance."
@Randall shared:
"So beautiful.
@phemelowasipho said:
"O motle, shem."
Women engineer shatters stereotypes
In similar stories, Briefly News reported on a young engineer who is fearlessly conquering construction sites with determination.
Her hard hat symbolises empowerment as she paves a path for future generations in a male-dominated field.
Mzansi was impressed by the young woman's hustle and praised her for being an inspiration.
Source: Briefly News