Bafana Bafana Win Over Benin Aiming for FIFA World Cup 2026 After Nigeria Fumbled
South Africa's soccer team is looking to make it to the FIFA World Cup in their qualifying game against Benin
Bafana Bafana's match versus Benin comes after Nigeria lost two points in Group C after their opening match against Lesotho
Fans of Bafana Bafana were hoping for a positive result in their game against Benin at the very least
DURBAN - Bafana Bafana has a fighting chance of qualifying for the FIFA World Cup. South Africa's football team faced Benin at Moses Mabhida Stadium in KZN.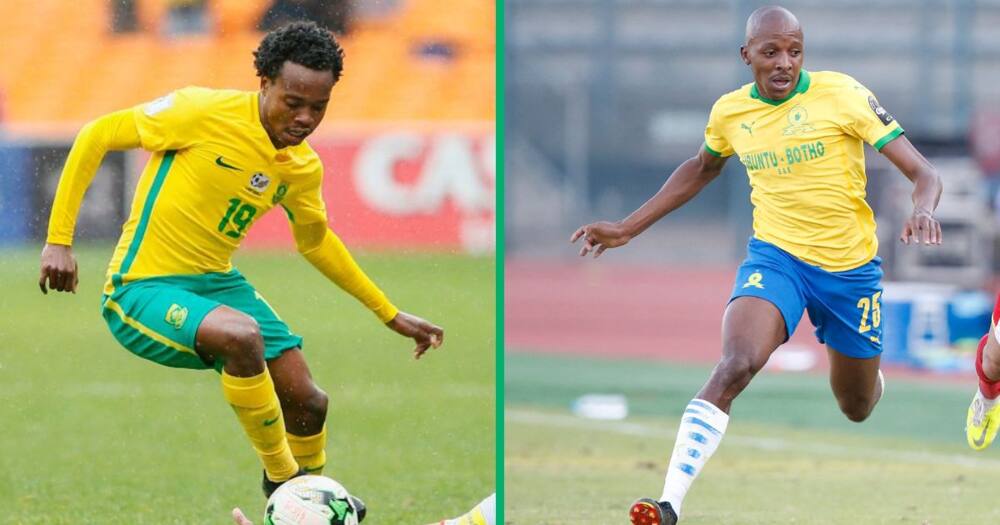 The Nigerian soccer team drew 1-1 against Lesotho in their first match for the FIFA World Cup qualifiers. Bafana Bafana's performance in the game in Durban put them in a stellar position in Group C.
Bafana Bafana win over Benin
The South African soccer team was looking to beat Benin to make it to the FIFA World Cup. Two minutes in, Percy Tau scored, followed by Khuliso Mudau at the 45-minute mark. Benin scored one goal at 70 minutes.
Since Nigeria had a draw in their opening match, according to TimesLIVE, they are lagging two points behind Bafana Bafana. The disadvantage allows South Africa to lead the pack in the FIFA World Cup qualifiers for Group C.
South Africans react to Bafana Bafana
Many fans were hopeful that a South African soccer team would perform well against Benin. Mzansi took to social media to share their expectations and reactions to the highly anticipated victory.
@_Hybreed_ said:
"Bafana Bafana cooking Benin."
@MbulawaVuyani rejoiced:
"Bafana Bafana is playing proper ball again."
@malumzskhulu celebrated:
'Bafana Bafana won. Well Done Boys."
Bafana Bafana always catch strays
South Africans are not optimistic about Bafana Bafana as a team. Many often complain that they are the worst-performing sports team in the country.
Mama Joy calls for Mzansi to rally behind Bafana Bafana
Briefly News previously reported that Mama Joy's support for South African sports teams did not end in Paris when she rallied behind the Springboks at the Rugby World Cup. The popular superfan recently called on all South Africans to stand with Bafana Bafana in their upcoming match against Benin in Durban.
Bafana Bafana has an upcoming game, and the country's number one sports supporter, Mama Joy, is calling on those who can to attend the game in their numbers to show support for the national football team.
Taking to her official X account, Mama Joy shared a post with all the match information and price tickets for the upcoming match against Benin scheduled for Saturday, 18 November, at Moses Mabhida Stadium in Durban.
Source: Briefly News