Israel-Palestine War: US and UK Join Forces To Hit Hamas With New Wave of Sanctions
The US and the UK collaborated for the third time in imposing sanctions on Hamas after the lethal attack on Israel
The sanctions are focused on key Hamas officials and Iran's support mechanisms for Hamas and Palestinian Islamic Jihad
Social media users reacted to the news about the new wave of sanctions with mixed opinions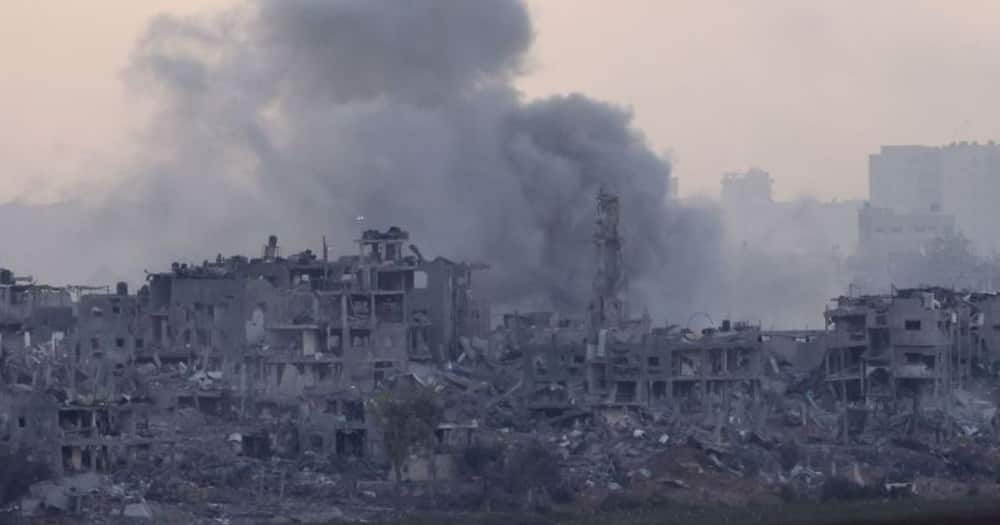 The United States (US) and the United Kingdom (UK) have imposed sanctions targeting Hamas for the recent deadly attack on Israel.
Decisive action against Hamas
This decisive action comes as part of a broader strategy to cut off funding channels and curb the influence of the notorious militant Palestinian organisation.
According to SABCNews, the US has honed in on critical Hamas officials. The focus also extends to dismantling the channels through which Iran provides crucial aid to Hamas and its ally, Palestinian Islamic Jihad (PIJ). This strategic targeting aims to disrupt the financial lifelines that fuel these militant groups.
UK targets Hamas leaders
Not to be left behind, the UK has stepped up its efforts by imposing sanctions on four senior Hamas leaders and two financiers. The Foreign Office outlined the specific individuals facing punitive measures in a statement. Among them are Hamas' political leader in Gaza and the commander of its military arm.
Netizens discuss latest sanctions
See the comments below:
@ThembaMhlophe mentioned:
"Who cares? Their sanctions are becoming a useless tool now."
@NtsakisiBG posted:
"Argh these things don't work."
@StillKmp wrote:
"The US and UK should be sanctioned and taken to the ICC for affiliating themselves with the Zionist State of Israel."
@Pan_dulum tweeted:
"The world knows that everything that the US and UK are against is on the right side."
@MaciejB74931222 added:
"I wonder why this Hamas cult was not chased and sanctioned a long time ago."
2 SA victims killed by Hamas identified
In a related article, Briefly News reported that two South Africans who tragically lost their lives in the recent Hamas attack in Israel have been identified.
Marcelle Talia, a 65-year-old woman, was in Israel to visit her daughter, who had just given birth.
Source: Briefly News