Alleged New 'Eye Witness' Account Reveals Horrific Details of Nelli Tembe Tragedy
- The activist group Women For Change have shared an alleged eye witness account of the final moments before Nelli Tembe's passing
- The account alleges that a woman was heard screaming a few minutes before Tembe's fall, closely accompanied by the sound of a man shouting
- This account coincides with an official eye witness who reported hearing a man screaming just before hearing a thud
PAY ATTENTION: Click "See First" under the "Following" tab to see Briefly.co.za News on your News Feed!
Activist group Women For Change has shared another alleged eye witness account of the tragedy which left AKA's fiancée Nelli Tembe dead.
The account was reportedly given by a person named Dominique Heuer, who was staying at the hotel on that fateful morning. Heuer was reportedly staying on the 15th floor of the Pepperclub Hotel and heard screaming in the early hours of that Sunday morning.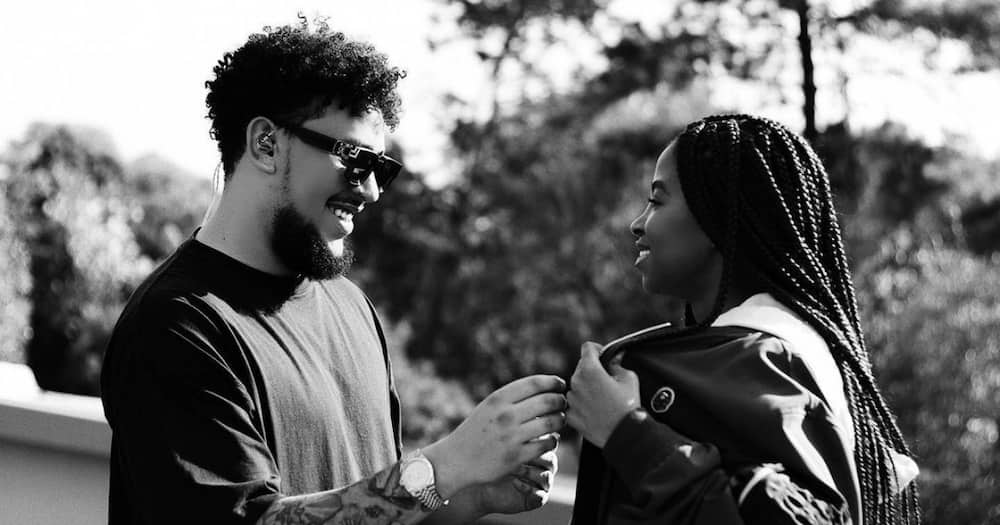 According to the witness, they heard a woman shouting:
"Leave me alone! Don't touch me!"
This was then followed by a loud crash and a voice shouting:
"Oh my God!"
The source went on to say that her husband rushed to the bottom and saw a woman laying there naked. Attempts were made to resuscitate her for about 45 minutes before she was declared dead.
This account coincides with the official eye witness account which stated that a male voice was heard shouting just before a loud thud was heard.
The activist group did not share how they had obtained this account.
Meanwhile, Briefly News previously reported that AKA sat down with Thembekile Mrototo in the comfort of his home to tell his side of the story. He discussed his relationship with Anele Tembe and the last day he spent with her.
Anele tragically fell to her death from the 10th floor of the Pepperclub Hotel in Cape Town. An investigation is currently being undertaken by the police into her death. AKA revealed that Anele had threatened to jump from the balcony on that fateful day. They had been arguing and having a lot of disagreements.
The rapper said that they had sat down to try and iron things out but soon they started disagreeing and the discussion got heated between the two.
AKA said that he thought it best if he removed himself from the situation and booked himself into another room at the hotel in the hopes that things would calm down.
It was at this point that Anele threatened to jump. AKA called reception to get security dispatched, but confessed that his memory is unclear after that.
Enjoyed reading our story? Download BRIEFLY's news app on Google Play now and stay up-to-date with major South African news!
Source: Briefly News