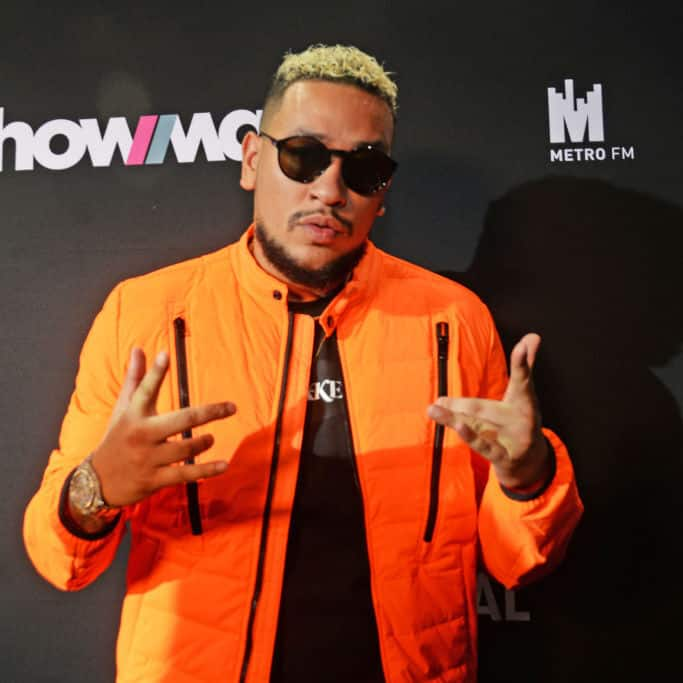 AKA - Kiernan Jarryd Forbes
Birth name: Kiernan Jarryd Forbes
Born: 28 January 1988
Died: 10 February 2023
Place of birth: Cape Town, South Africa
Nationality: South African
Main activity: Rapper, record producer, businessman
Musical genre: Hip hop, afrobeats
AKA (Kiernan Forbes) was a South African rapper, record producer and businessman who rose to fame in 2011. He was one of the most popular and influential hip hop artists in Africa. AKA was killed in a shooting incident in Durban in 2023.
Career
AKA began his musical career as a member of the rap group Entity in the 2000s, which was nominated for a KORA Award in the Best African Hip Hop category. He left the group in 2006 and co-founded the production collective, The I.V League, which made songs for artists like Khuli Chana, ProKid and JR.
He started his solo career in 2009 with singles like In My Walk, I Do and Mistakes. His first album, Altar Ego, was released in 2011. His hit single, Victory Lap, topped local radio charts and won him several awards.
He released his second album Levels in 2014, which had hits like Congratulate, Run Jozi and All Eyes on Me. The album was certified 7x platinum by RiSA.
AKA collaborated with fellow rapper Anatii on a successful joint album titled Be Careful What You Wish For in 2017, which had singles like 10 Fingers, Don't Forget to Pray and The Saga.
AKA released his third solo album Touch My Blood in 2018, which had songs like Fela In Versace, Beyoncé and Jika. The album was also certified platinum by RiSA.
AKA released his final album, Mass Country, in 2023. The album featured singles Dangerous and Lemons (Lemonade).
Children
AKA had a daughter named Kairo Owethu Forbes in 2015. He shared custody of her with his ex-girlfriend, DJ Zinhle.
Family
AKA was born in Cape Town on 28 January 1988. He had a younger brother named Steffan Forbes. He moved to Johannesburg at a young age and went to St John's College. His parents are Tony and Lynn Forbes, who supported his musical career.
Awards
AKA won many awards, both in South Africa and abroad, including:
Metro FM Award for Best Hip Hop Album in 2011 for Altar Ego
South African Music Award for Best Male Artist of the Year in 2012
Channel O Music Video Award for Hip-hop
MTV Africa Music Award for Best Collaboration for All Eyes on Me (feat. Burna Boy, Da L.E.S. and JR)
Dating Timeline
AKA had several high-profile relationships throughout his life. Notable partners include:
Discography
Some of AKA's top tracks and albums are listed below:
Victory Lap (2010)
Altar Ego (2011)
All I Know (2011)
Jealousy (2012)
Congratulate (2014)
Run Jozi (2014)
All Eyes on Me (2014)
Levels (2014)
Baddest (2015)
Dreamwork (2016)
One Time (2016)
Be Careful What You Wish For (album with Anatii, 2017)
Fela In Versace (2018)
Beyoncé (2018)
Jika (2019)
Touch My Blood (album, 2018)
Energy (with Gemini Major, 2020)
Mass Country (album, 2023)