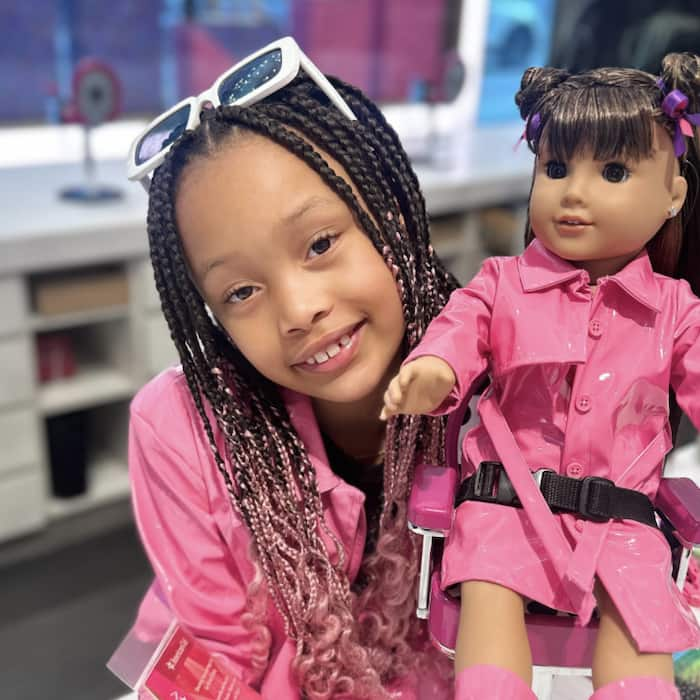 Kairo Forbes
Birth name: Kairo Owethu Forbes
Born: 8 July 2015
Place of birth: Johannesburg, South Africa
Nationality: South African
Main activity: Social media influencer, model, entrepreneur
Kairo Forbes is a famous South African child star who is the daughter of rapper AKA and DJ Zinhle. She has a huge social media following and has been involved in various brand endorsements and business ventures. She is also known for her adorable relationship with her late father, who was shot dead in 2023.
Career
Thanks to her celebrity parents, Kairo Forbes began her career as a social media influencer at a young age. She has over a million followers on Instagram, where she posts pictures and videos of her daily life, fashion, travels and family.
Kairo has appeared on the cover of Hype magazine, a hip-hop publication. She also appeared on the cover of Destiny magazine with her mother. In 2021, she launched her own range of sunglasses in partnership with ERA by DJ Zinhle, her mother's accessories brand.
Family
Kairo Forbes was born in Johannesburg, South Africa. She is the only child of rapper AKA and DJ Zinhle, who dated on and off for several years before breaking up in 2020.
She is also close to her grandparents, Tony and Lynn Forbes from AKA's side and Jabu Jiyane from DJ Zinhle's side. She also has several cousins, aunts and uncles from both sides of the family.
She was heartbroken by the death of her father, who was shot dead outside a restaurant in Durban on 10 February 2023. She paid tribute to him on social media, saying that he was a good dad and that she loved him.