President Cyril Ramaphosa Will Not Be Appearing at Zondo State Capture Commission Next Week
- The South African president Cyril Ramaphosa will no longer be appearing before the Commission into State Capture next week
- Despite Deputy Chief Justice Raymond Zondo confirming that Ramaphosa would appear next week, it seems the ANC president's appearance has been rescheduled
- The South African presidency has also confirmed the developments on social media that Ramaphosa will not appear before the Zondo Commission
PAY ATTENTION: Click "See First" under the "Following" tab to see Briefly.co.za News on your News Feed!
Briefly News has now gathered that South African president Cyril Ramaphosa will not be appearing before the Commission into State Capture next week. Ramaphosa was scheduled to re-appear at the commission, which is based in Johannesburg, in his capacity as the country's head of state.
According to News24, the African National Congress leader will not be able to make it to the commission next week.
The website also reported that the commission only released a brief statement but it was unclear why the president would not be available to appear at the commission.
On top of that, news has surfaced that Ramaphosa is waiting for the final report and recommendations of the commission before making comments on those found to be on the wrong side of the law for wrongdoings.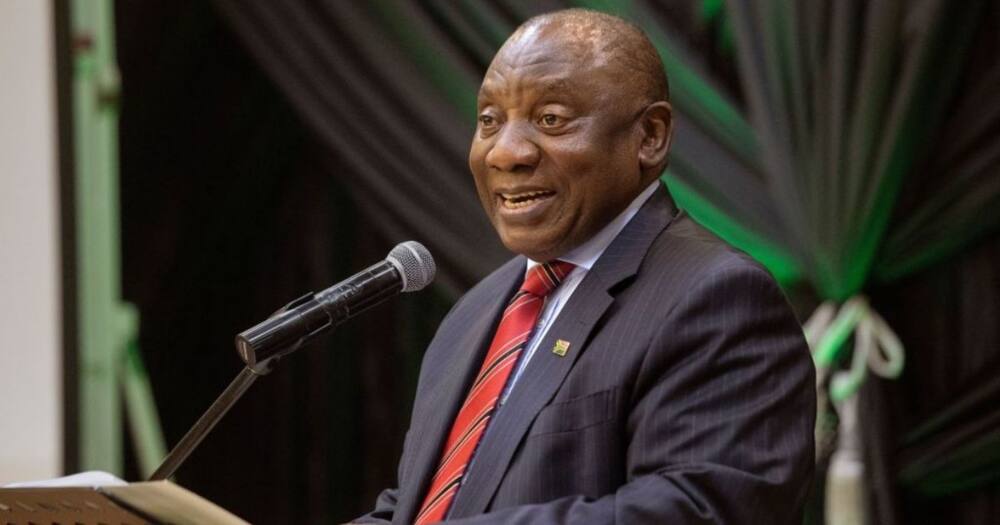 This comes after an announcement by the office of the presidency in relation to Deputy State Security Minister Zizi Kodwa who is implicated in corrupt activities.
Briefly News also reported that the commission recently heard that former ANC spokesperson, Kodwa, had received a whopping R2 million in kickbacks.
Kodwa received the funds as payments and for luxury accommodation linked to technology services company EOH, the commission has been told. Kodwa's name came into the picture when the evidence was tabled by the managing director of ENS Forensics, Steven Powell.
On Ramaphosa's unavailability, this comes after the chairperson of the commission, Deputy Chief Justice Raymond Zondo recently announced that Ramaphosa would appear next week on Monday and Tuesday.
Zondo made the announcement on Tuesday during a sitting of the commission and his appearance follows that of April where he responded to matters as the president of the ANC.
IOL reported that Zondo also said the commission was running out of time to complete its work, saying Ramaphosa's appearance would be the last oral evidence to be heard.
PAY ATTENTION: Never miss breaking news – join Briefly News' Telegram channel
Although the high court gave the commission an extension to complete its work, the time allocated is set to expire at the end of next month. Said Zondo:
"If we had ended hearing oral evidence in March, there is very important evidence, which was heard in April and May, we would have not heard. This included evidence related to the State Security Agency and high-ranking state-owned enterprises officials.
"It was important that those high-ranking officials be given time to complete their evidence. By the end of May we will have finalised the oral evidence relating to senior executives and board members of various SOEs that have been alleged to have been looted as part of state capture."
Meanwhile, Briefly News ran a story that South African businesswoman and former SAA chairperson Dudu Myeni had snubbed the commission and failed to appear.
Myeni was served a summons by the commission but still did not arrive to give her testimony.
Her legal representatives said that Myeni was told that she still had to appear at the commission, even after she asked for a postponement. She said that she could not be present because she was not based in Gauteng.
Enjoyed reading our story? Download BRIEFLY's news app on Google Play now and stay up-to-date with major South African news!
Source: Briefly.co.za