7 healthy chicken fillet recipes
Chicken is considered to be a better alternative to red meat because of its many health benefits. It is a rich source of protein, and it is estimated that for every 100 grams of chicken meat, you will obtain 31 grams of protein. With that, you stand to benefit from all the 9 important amino acids. Wondering what to make with chicken breasts? We have prepared some amazing, healthy, and easy recipes for chicken fillet for you and your family that you can prepare any time. The chicken fillet has no bones and it is lean and easy to cook. Below are 7 amazing chicken fillet recipes that you can prepare at home.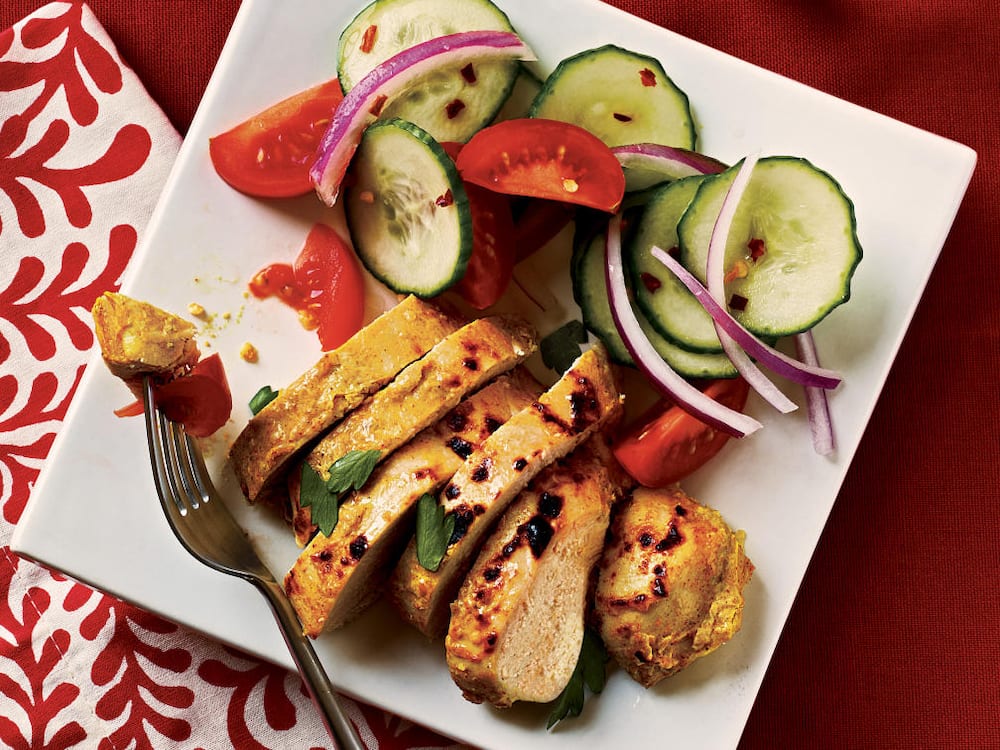 READ ALSO: Vegetable banting recipes
Being boneless, chicken fillets are perfect for snacks, breakfast, lunch, and dinner depending on how they are prepared. These 7 easy chicken fillet recipes are beneficial even to newbies. Collect the necessary ingredients and follow the steps provided.
Chicken breast recipes easy
1. Chicken couscous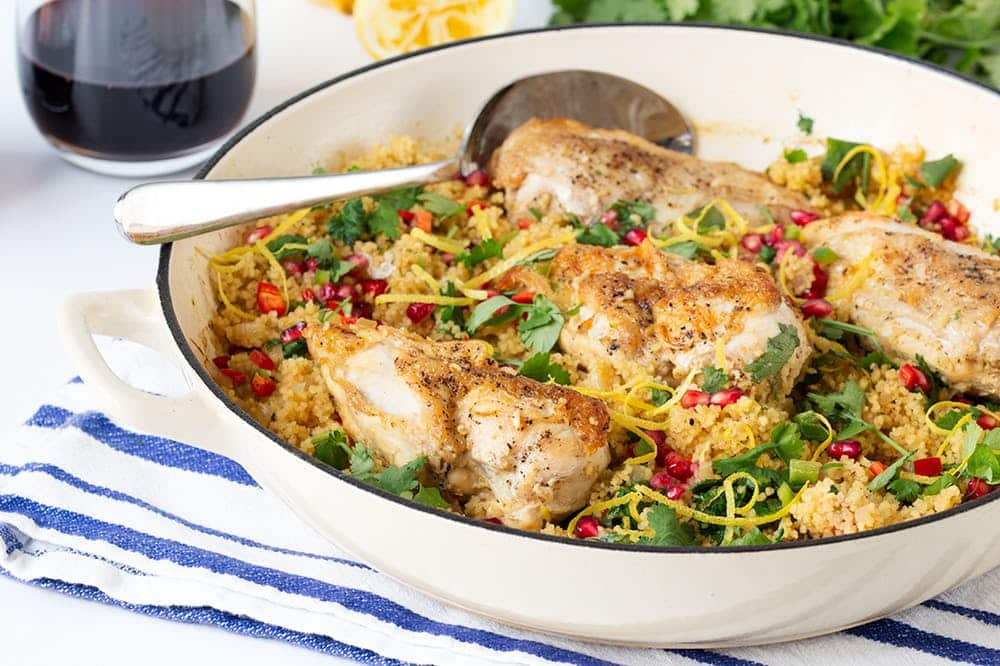 This is one of the easy chicken fillet recipes which you can prepare at home for family and friends. It takes only 25 minutes to prepare. The recipe below is for six individuals.
Ingredients:
1 chopped onion
60 ml of orange juice
250 ml of frozen peas
Handfuls of chopped coriander
125 ml of dried apricots
400 g of chickpeas which has been drained
15 ml of olive oil
30 ml of harissa paste
Thick yoghurt
4 chicken breasts which have been diced
Preparation steps:
Fry the chicken in oil.
Add the chicken and fry for 8 minutes, stir in harissa, and cook for an additional 1 minute.
Next, add the apricots, chickpeas, peas and couscous.
Add the stock and orange juice and stir.
Cover and cook for 5 minutes.
Using a fork, fluff up and add the coriander and mix it. The meal is now ready.
Serve with the Greek yoghurt.
2. Curried chicken pilaf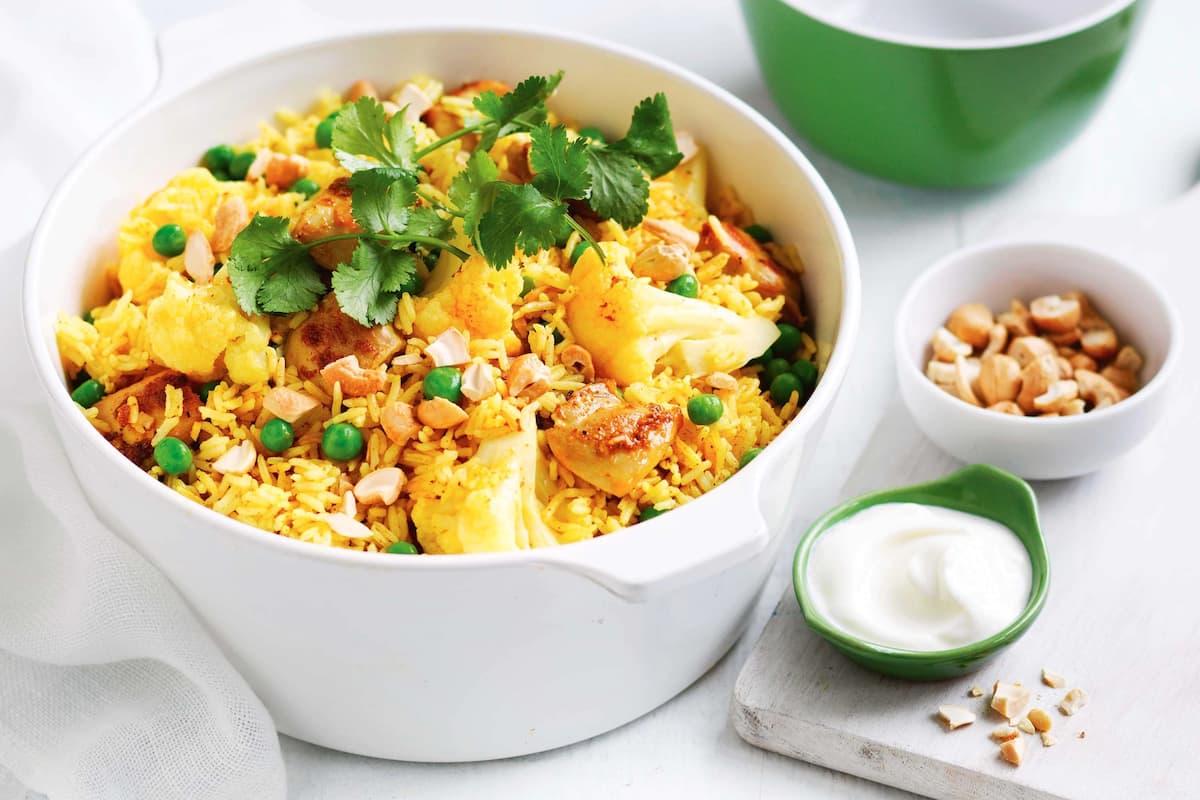 Curried chicken pilaf is one of the great chicken breast fillet recipes with many benefits to your health. It takes 45 minutes to prepare, and the ingredients are readily available in most stores in South Africa. The recipe below is for four individuals.
Ingredients:
45 ml of masala curry
750 g of chicken stock
500 g of chicken fillet cut into strips
3 crushed garlic cloves
100 g IMBO pearl barley
100 g of spekko saman brown price
60 g of chopped dried apricots
60 g of dried cranberries
60 g of dried peaches
A handful of chopped coriander and mint
Preparation steps:
Fry the onion and garlic in medium heat and add the rice and barley and ensure you fry it for 2 minutes.
Add the chicken stock and allow it to boil and cook for 40 minutes until the stock completely evaporates. By this time, your rice and barley are soft.
Add the cranberries, apricots, and peaches.
Use the masala curry to season the chicken strips and fry for 5 minutes.
Ensure the chicken strips have turned golden brown.
Put the chicken through the pilaf and serve with the mint and coriander.
3. Butter chicken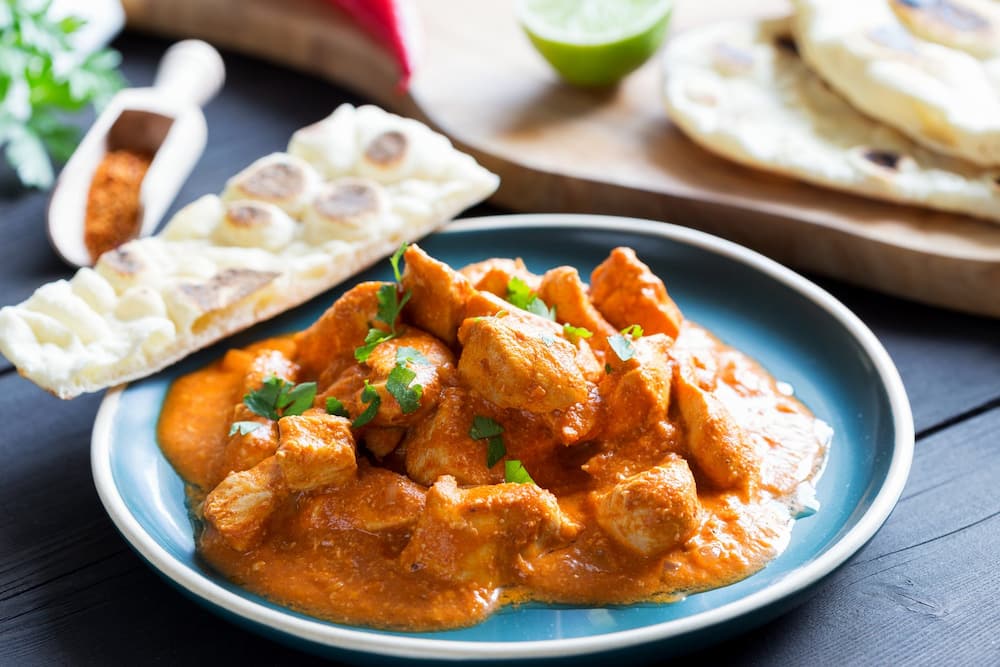 This is an excellent chicken fillets recipe for you as you start your weekend, with a preparation time of around 40 minutes.
Ingredients:
1 chopped onion
3 crushed garlic cloves
1 Kg of filleted chicken
3 cm ginger
1 red chilli
15 ml of garam masala
400g of whole peeled canned tomato
Coriander
Naan Bread for serving
250 ml of plain yoghurt
Preparation steps:
Use a pot to melt the butter in medium heat.
The chicken should be seasoned and fried for 5 to 8 minutes till it turns gold.
Fry the onions, garlic, ginger, and chili quickly. At this point, add the garam masala and cumin and fry for an additional 2 minutes.
Add the yoghurt and tomatoes.
Allow it to boil and cook for 15 minutes until it becomes thick.
You can now serve it with naan and coriander.
READ ALSO: Banting chicken recipes
4. Grilled chicken burgers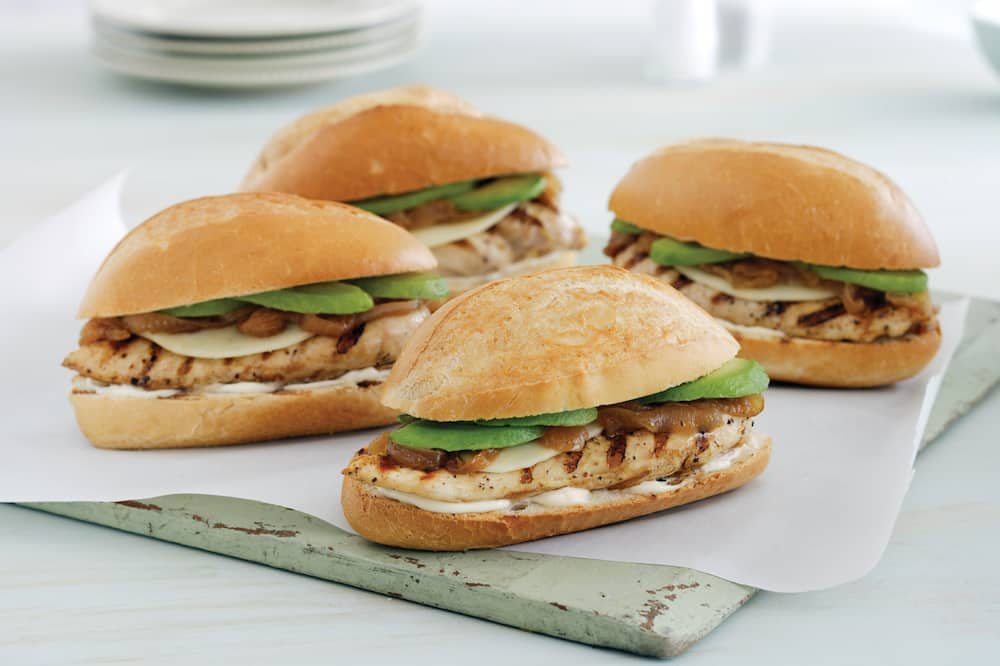 Grilled chicken burgers is a great and easy recipe to prepare for about 25 minutes. To ensure the food is healthy, make your own tomato sauce instead of using processed tomato sauce which contains a lot of salt and sugar.
Ingredients:
6 chicken breasts
2 crushed garlic cloves
Zest of 1 lemon
30 ml olive oil
Ingredient for tomato relish
1 chopped onion
Salt for taste
60 ml of cider vinegar
10 ml of spice to pickle
500 g of cherry tomatoes
2 garlic cloves.
5 ml of olive oil
30 ml of xylitol
Preparation steps:
Make thinner fillets from the chicken breast.
Marinate the chicken for 10 minutes in a mixture of the garlic, lemon zest, and oil.
Heat oil in medium heat and put the garlic and onion and add the other ingredients. Cook for 20 minutes, and make sure the tomato is now soft.
Grill the chicken fillets for 5 minutes until cooked.
To prepare the burgers, add the salad leaves on each roll and add chicken fillets on top of each with the tomato relish.
5. Chicken, leek, and butternut bake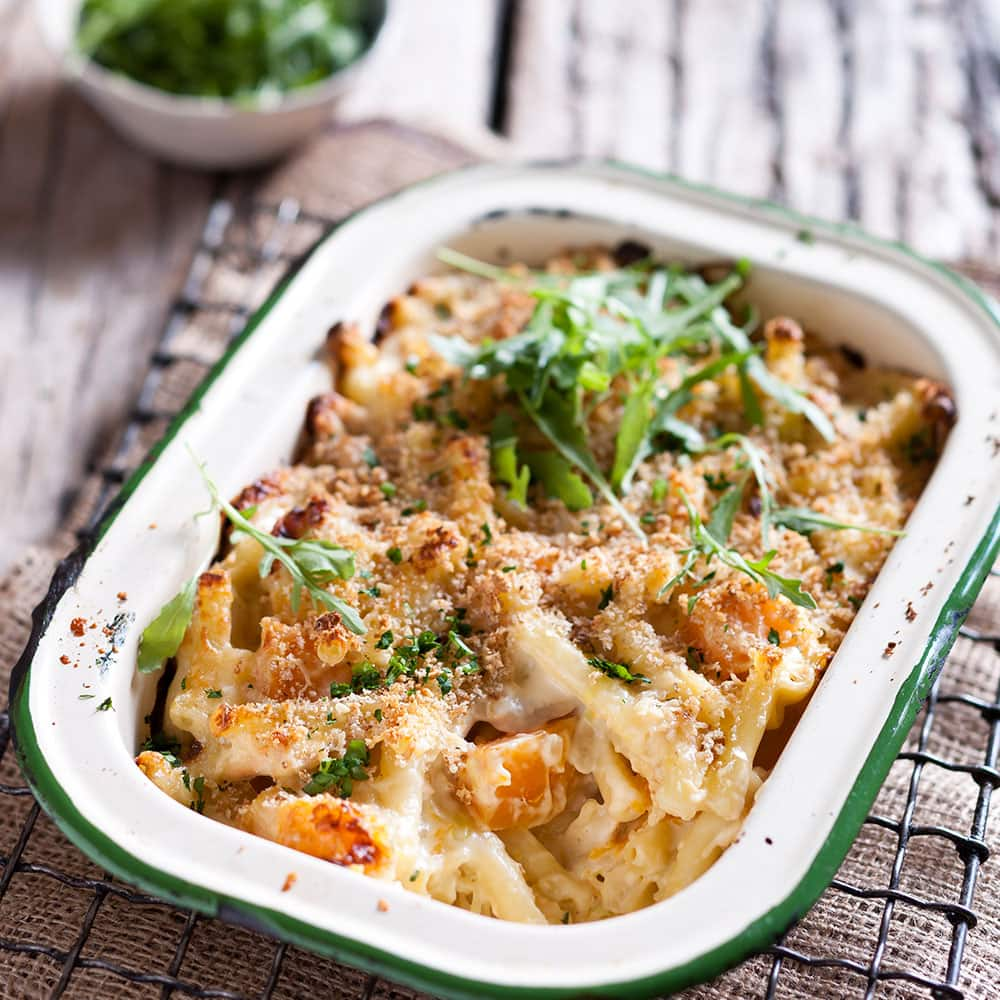 This is among the best chicken fillet dishes preparation for family and friends at dinner time as it takes about 1 hour to prepare, therefore, it can be easily prepared in the evening after work. The following recipe can serve four individuals.
Ingredients:
2 chicken breasts cut into strips
1 chopped onion
30 ml of butter
30 ml of flour
500 ml of milk
300g of cubed butternut
125ml if cheddar cheese
400g of cooked macaroni
60ml of breadcrumbs
Salt to taste
Pepper
1 crushed clove garlic
15 ml of olive oil or avocado oil
Preparation steps:
Heat the oven to 2200C.
Fry the onion, leek and garlic until they become soft.
The chick strips should now be added to a frying pan and cooked. Season it to taste.
Steam the butternut for 5 to 7 minutes.
Steam the butter and flour and mix with chicken and set aside.
Used the sauce pan to melt the butter and add flour. Add the milk and stir until it forms a thick sauce.
Add the cheese.
Add the chicken and macaroni.
Add the chicken and macaroni into the breadcrumb.
Bake it for 25 minutes.
6. Chicken and peanut salad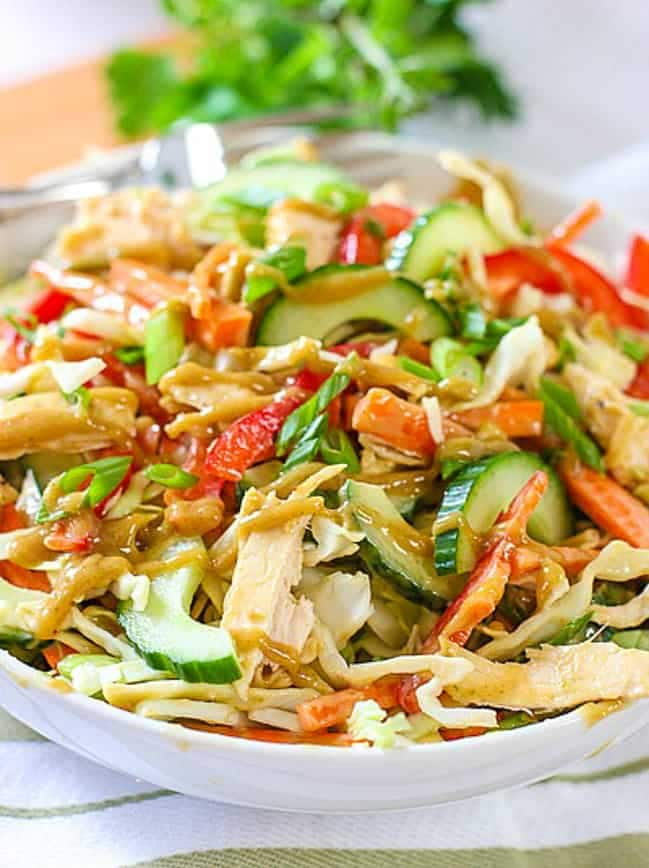 This is an excellent salad for the whole family, and it takes on average 45 minutes to prepare. The ingredients are affordable and readily available in most stores. The following recipe can serve a family of six members.
Ingredients:
30 ml of cooking oil
400 g of Chinese noodles
500 g of chicken breast cut into strips
30 ml of soy sauce
5 chopped onions
120 g of roasted peanuts
1 clove garlic which has been crushed
Preparation steps:
Cook the Chinese noodles for 5 minutes over medium heat and drain the water.
Fry the chicken strips you prepared in oil and in a large frying pan for about 10 minutes.
Mix the chicken with the ginger, soy sauce and garlic. Let it cook until the chicken is brown.
Remove the pan from the heat and add the onion and peanut.
Serve it with the noodles.
7. Chicken popcorn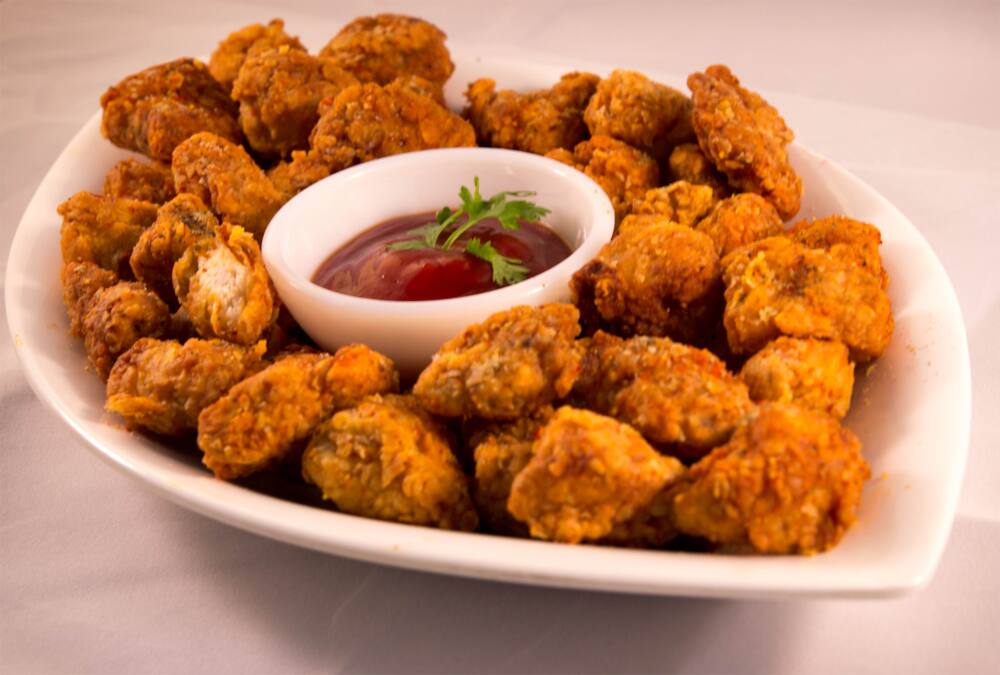 Chicken popcorn takes about 25 minutes to prepare. Your friends and family will love it because it is a good snack during family or sporting events. The following is a recipe for chicken fillets popcorn can serve a family of six. All the ingredients are easily available in most markets in South Africa.
Ingredients:
4 chicken breasts
60 ml of soy sauce
Oil
5 ml of garlic powder
60 ml of cake flour
Salt for taste
60 ml of buttermilk
125 ml of cornflower
Preparation steps:
Cut the chicken breast into small pieces.
Mix the buttermilk and soy sauce.
Mix the chicken pieces and marinate in the fridge for 30 minutes or overnight for 8 hours.
Mix the flour, salt and garlic.
Mix the chicken pieces in the flour, salt and garlic mixture.
Fry the chicken pieces in medium high heat in oil for 3 to 5 minutes until well cooked.
Drain the excess oil, on a kitchen towel.
Serve with soy sauce or mayo, depending on your taste.
READ ALSO: Banting bread recipes
With the many chicken breast dinner ideas you may be having, the above 7 very simple recipes will put a smile on your face once you try them. The chicken breast dishes are also not costly to prepare and you stand to get many health benefits in terms of proteins, vitamins, and carbohydrates. Try out these chicken breast recipes and let us know how good the meal was.
READ ALSO:
Banting green list recipes
Banting mince recipes
Banting soup recipes
Banting dessert recipes
Source: Briefly News