10 delicious pasta and mince recipes in South Africa
In most cases, comfort food has different meanings to different people. However, we can all agree that macaroni and cheese is definitely one of the most satisfying, comforting meals in the world. There are various recipes on how to cook pasta and mince. Below is a list of top 10 most mouth-watering pasta and mince recipes in South Africa.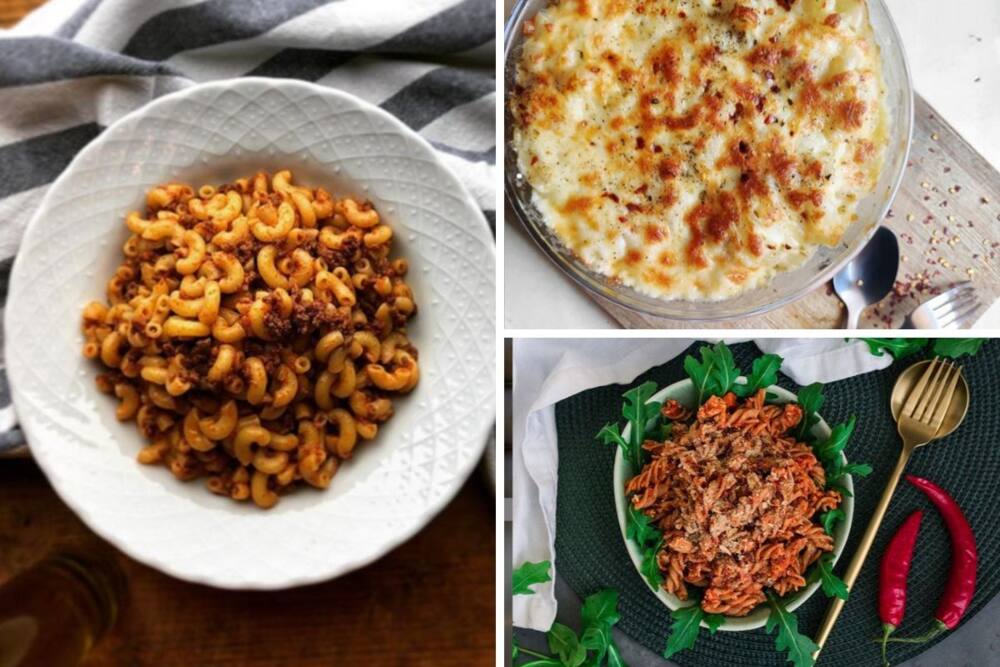 Pasta and mince can be prepared in different ways according to your taste and preferences. Below are 10 different ways that you can enjoy pasta and mince.
Easy pasta and mince recipes
Find out some of the best mince pasta recipes!
1. Macaroni cheese with mince recipe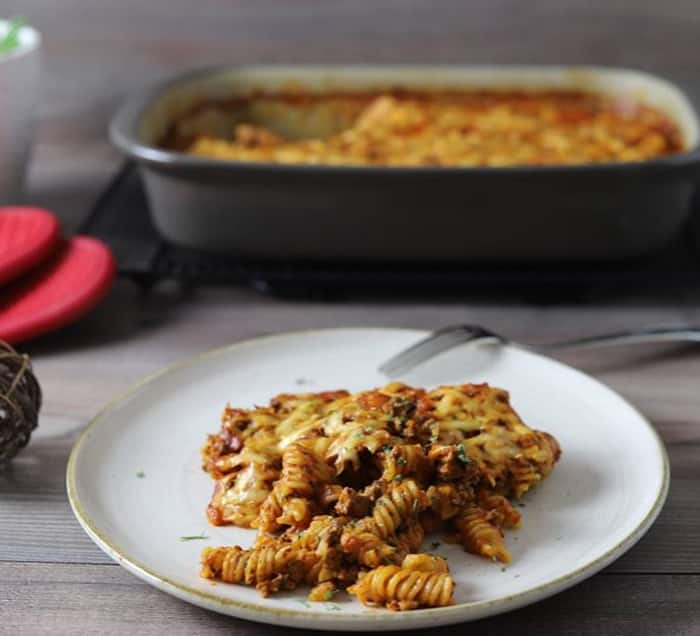 This recipe is one of the simple and most favourite mince and pasta recipes in South Africa and it will take approximately 50 minutes to prepare and cook. For families that love macaroni and cheese with mince, this dish is very filling. In fact, if accompanied with wine, you are guaranteed you will be the best cook in town with your mince pasta recipes.
Ingredients
500g of macaroni
700g of beef mince
100 ml of Oil
3 onions (chopped)
4 sliced tomatoes
20ml tomato paste
1 diced green pepper
1 garlic
20 ml fresh oregano (chopped)
Salt
80 ml of red wine
500 ml of milk
Cheddar cheese
30g of butter
30 ml of cake flour
500ml grated mature or pecorino
2 whisked eggs
100 ml grated mature Cheddar cheese
Baby tomato halves
Preparation method
Preheat your oven to 180 °C. Ensure to grease an ovenproof dish with a nonstick spray.
Heat the oil in a pan and stir-fry the chopped onions and garlic together. After a few minutes, add the mince and cook with low heat until done.
Next step is to add the fresh oregano, salt and green pepper to cook for 3 minutes. Add tomatoes, tomato paste and wine. Simmer until the liquid in the pan is reduced by half.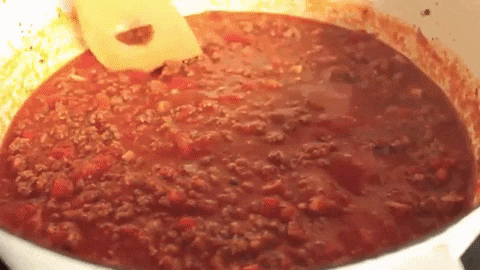 4. Add macaroni and mix, and then set aside.
5. Separately heat the milk and set it aside. Melt the butter in another pan and add flour to stir. Remove the mixture from heat and stir in the heated milk. Once done, season it with pepper and salt. You can also add cheese and the whisked eggs as well.
6. In stages, spoon the mince and macaroni mixture into the prepared ovenproof dish and pour over half the sauce. Repeat the procedure until done but end it with a layer of sauce.
7. Scatter grated cheese on top and add the baby tomato halves. Bake the mixture for a maximum of 25 minutes or until they become golden.
2. Macaroni Bolognese recipe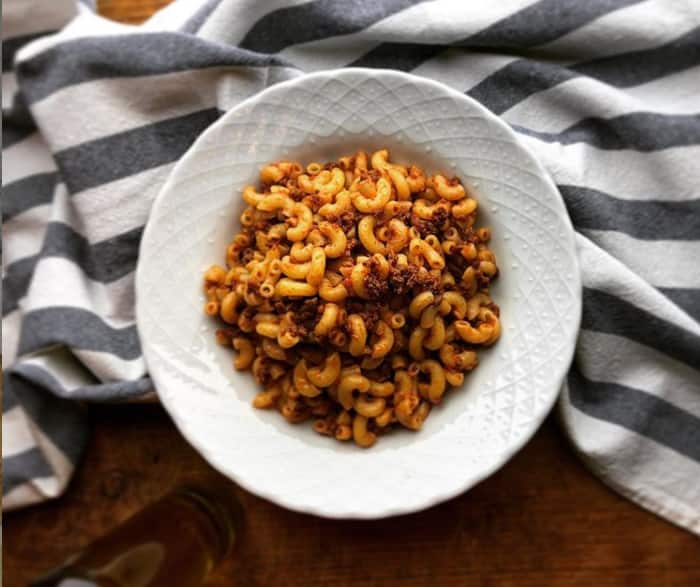 If you want something quick and easy to prepare, then you can easily go for this pasta with mince recipe.
Ingredients
750g ground beef mince
1 chopped onion
3 chopped tomatoes
50g tomato paste
15ml sunflower oil
Robertsons black pepper
Robertsons Atlantic Sea salt
15ml Robertsons Spice specifically for mince
15ml Robertsons Italian Herbs
Preparation method
Heat oil in a pan and fry onions until just soft.
Add mince and the Robertsons Spice For Mince and brown well.
Add the chopped tomatoes, tomato paste and Robertsons Italian herbs and allow them to cook for 20 minutes.
Season to taste with Robertsons Atlantic Sea Salt and serve with hot, well-drained macaroni.
3. Baked tomato and mince pasta recipe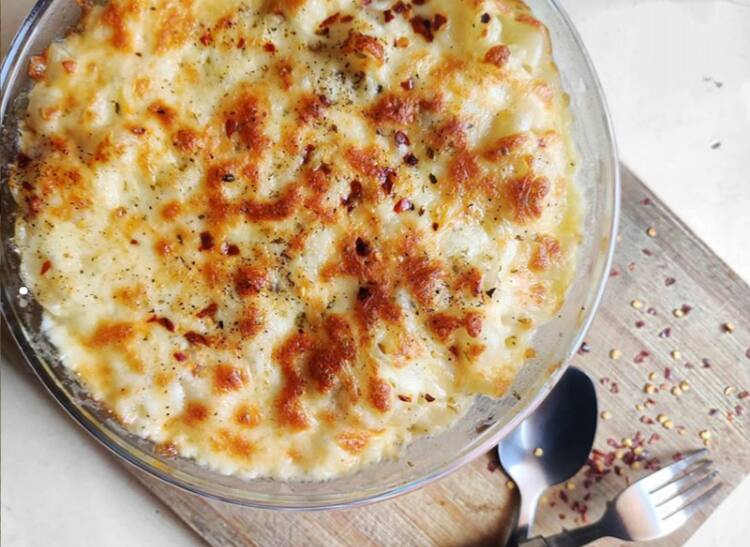 This mince pasta recipe is also another family favourite and you will want to make time and time again. This hearty dish takes approximately 1hr to prepare and cook but it is well worth the wait. This recipe can serve up to 4 people.
Ingredients
1 packet of pasta
2 kg beef mince
2 tablespoon of olive oil
2 chopped tomatoes
2 sachets of KOO Tomato Paste
2 chopped onions
1 chopped red pepper
2 tbsp rosemary
1 chopped garlic
2 tbsp barbeque spice
1 litre of milk
2 tbsp butter
1 cup of grated cheddar cheese
Chopped parsley
1 can of KOO Mild and Spicy Chakalaka
¼ cup sugar
Salt and pepper
Preparation method
Preheat the oven to 180°C.
Cook the macaroni as per instructions on the packet.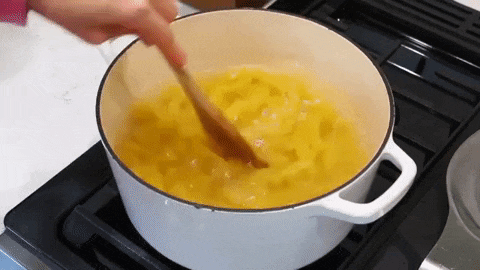 3. Heat the olive oil in a pot and saute the onions together with rosemary and red pepper until they become soft.
4. Add the mince, the 2 tbsp of barbeque spice and cook them for another 5 minutes. You can also add water if necessary.
5. Add the tomatoes, tomato paste and sugar to cook for another 10 minutes.
6. Then add the chakalaka and allow to simmer for another 10 minutes.
7. Separately make the white sauce by melting butter in a separate pot. Then add flour and stir until you see it is combined. Slowly pour in the milk while whisking and cook over a low heat until the mixture becomes thick.
8. Combine the sauce with the macaroni and put half of it into the oven dish.
9. Add the tomato mince and then pour over the remaining sauce and macaroni.
10. Sprinkle over the grated cheese and chopped parsley. Bake for 30 minutes until it becomes golden brown in colour.
READ ALSO: Top 3 crispy Eisbein recipes South Africa
4. Easy mince and pasta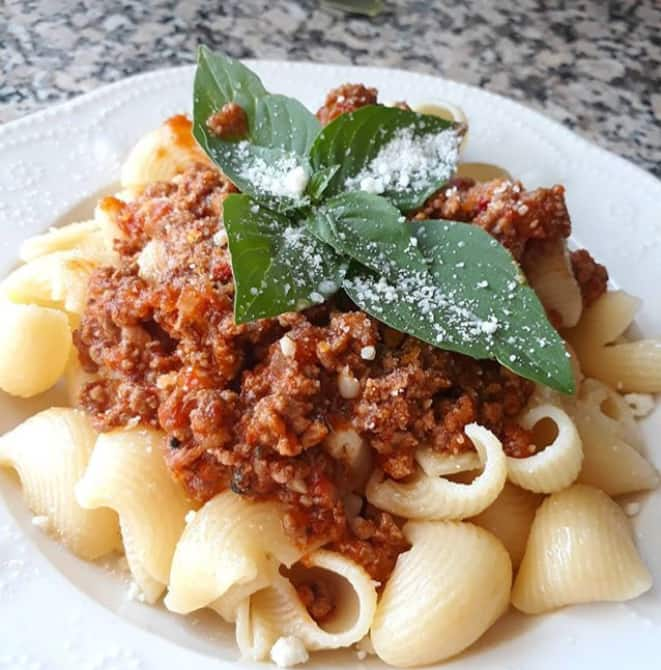 This pasta and mince recipe serves 4 people and is perfect for a couple with two kids.
Ingredients
A packet of macaroni, cooked
500 g beef mince
40 ml olive oil
1 chopped onion
1 chopped clove garlic
1 grated carrot
1 stick celery
1 can of chopped tomatoes
Salt and freshly ground black pepper
20 ml chutney
60 ml chopped fresh parsley and oregano
100 g grated Parmesan cheese
Fresh basil to garnish
Preparation method
Heat the olive oil in a saucepan and fry the onion, garlic, celery and carrot for five minutes.
Stir in the mince and fry until just done.
Stir in the tomatoes, salt, pepper, herbs and chutney and allow to simmer for about 10 minutes.
Stir the cooked pasta into the mince and then sprinkle the cheese on top.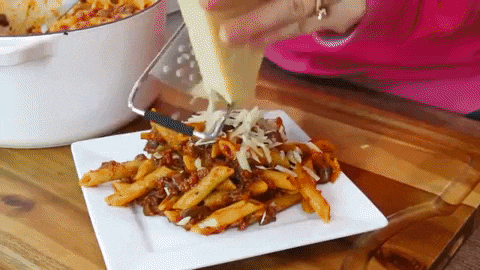 5. Garnish with fresh basil and serve when hot.
READ ALSO: 10 easy mince recipes South Africa
5.Spaghetti meatball nests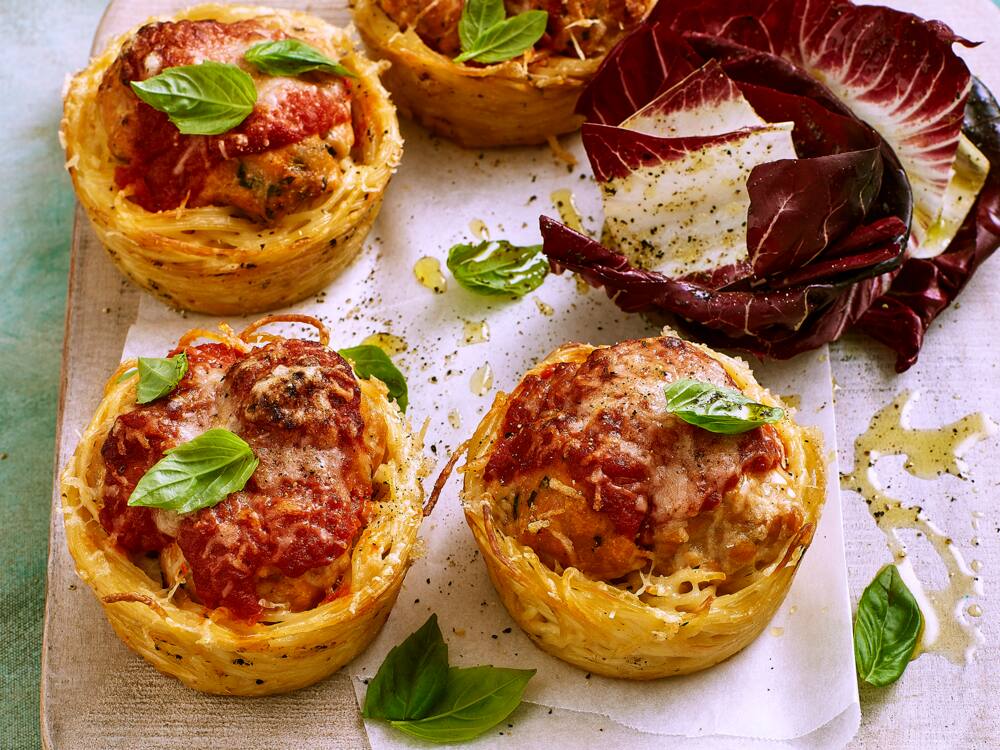 For this mince and pasta recipe, it is advisable to use your favourite cheese for the spaghetti nests. However, regular cheddar or white cheddar works best
Ingredients
250g spaghetti, cooked
500g beef mince
A tin of chopped tomatoes
1 chopped garlic
500ml grated mozzarella cheese
15ml vinegar
5ml of sugar
Pepper
3 whisked eggs
1 grated carrot
Fresh parsley
Salt
Olive oil
Preparation method
For the pasta, heat the tinned tomatoes, vinegar, salt, sugar and pepper together in a saucepan over medium heat. Simmer for 8 minutes.
Allow to cool for 15 minutes and then puree until smooth. Toss the cooked spaghetti through the cooled sauce and stir in the cheese and whisked eggs.
Divide the mixture between the muffin tin and use your hands to fold the pasta into each muffin hole so that it resembles a nest. Ensure to make an indent in each for the meatballs.
For the meatballs, stir everything together and use your hands to form at least 12 mini meatballs. Heat some oil in a hot pan over medium heat then fry the meatballs off in two batches for a minute on each side until lightly browned because they will still continue cooking in the oven.
Top each spaghetti nest with a meatball and then press it in slightly.
Bake for 15 minutes then allow them to cool in the tin before loosening the sides with a knife and storing them in an airtight container in the fridge.
6. Traditional mince Bobotie recipe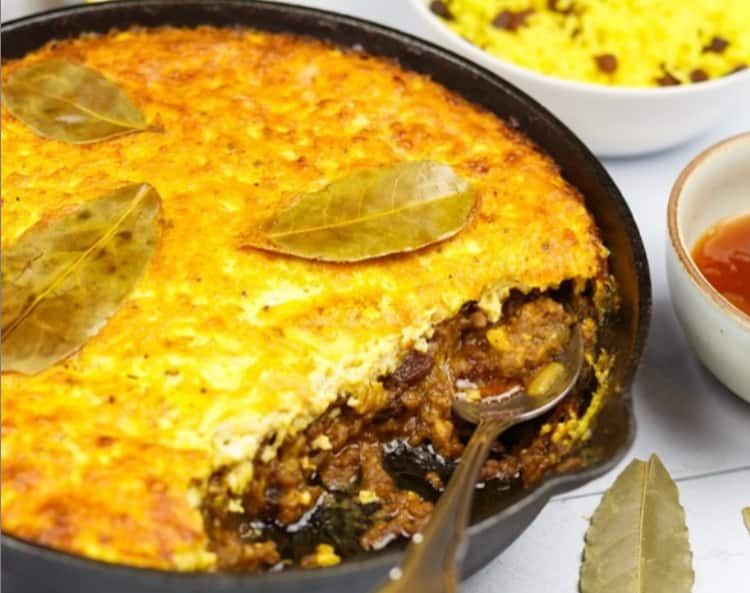 This mince pasta bake recipe is considered to be one of the most classic dinner dishes in South Africa.
Ingredients
A packet of pasta
1kg lean beef mince
2 thick slices of white bread, the crusts should be removed
375ml of milk
20m sunflower oil
1 large chopped onion
10 dried and sliced apricots
Almonds, raisins and garam masala
Curry powder
60ml of freshly squeezed lemon juice
30ml Rhodes apricot jam
3 eggs
6 bay leaves
Ground turmeric
Preparation method
Soak the bread in the 125ml of the milk.
Use a large frying pan to fry the onions until they become soft and then add the mince and brown.
Drain any excess fat from the pan and add the Rhodes apricot jam, curry powder, lemon juice and garam masala.
Simmer for about 10 minutes then stir in the bread that is soaked together with the almonds, apricots and the raisins.
Season with salt to taste and simmer for another 10 minutes.
Spoon the mince into a pot or casserole and place the bay leaves at the top.
Whisk together the remaining milk and eggs. Add the turmeric while seasoning to taste.
Pour the milk mixture over the mince and then bake in a preheated oven at 180 degree Celsius for 50 minutes until the custard is set.
Serve with pasta.
7. Penne pasta with mince sauce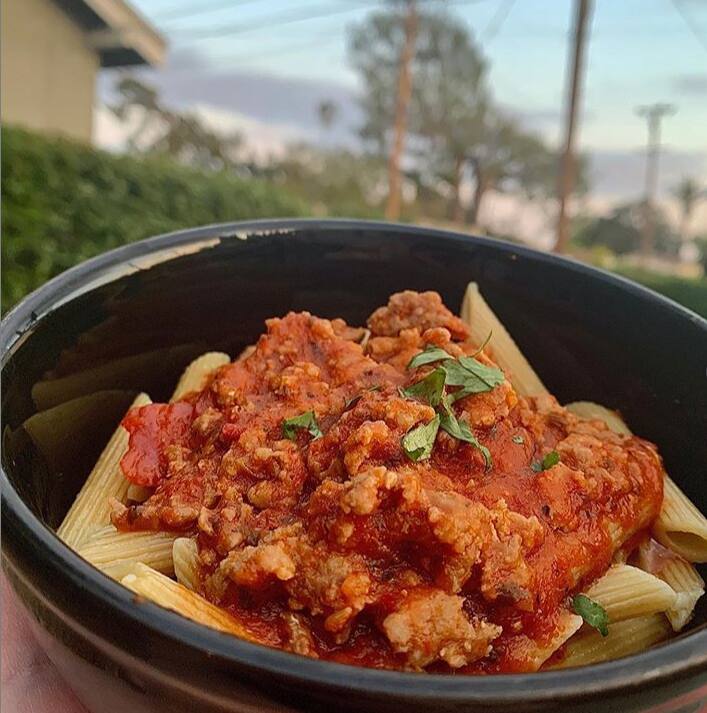 This pasta and mince recipe is a budget-friendly meal that everyone seems to love.
Ingredients
A packet of penne pasta
1kg of lean beef mince
Olive oil
2 chopped onions
2 chopped garlic cloves
Fresh thyme
3 fresh chopped basil leaves
2 canned tomato sauce
1 teaspoon of sugar
Fresh parsley
Preparation method
Cook the penne pasta by heating it to boil in a large pot with water in it. Once the water boils, salt it with at least 2 teaspoons of salt. Add the pasta to boil for 10 minutes then drain.
Heat olive oil on medium heat and add chopped onions, garlic.
Cook for 5 minutes and stir then add the fresh thyme as u season with salt.
Add the lean beef mince and cook until the mince gets well browned.
Add the tomato sauce, basil and sugar and let it simmer on low heat for 15 minutes.
Lastly, add the penne pasta and sprinkle the chopped parsley.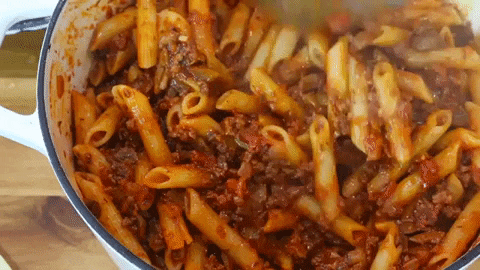 8. Cheesy mince pasta recipe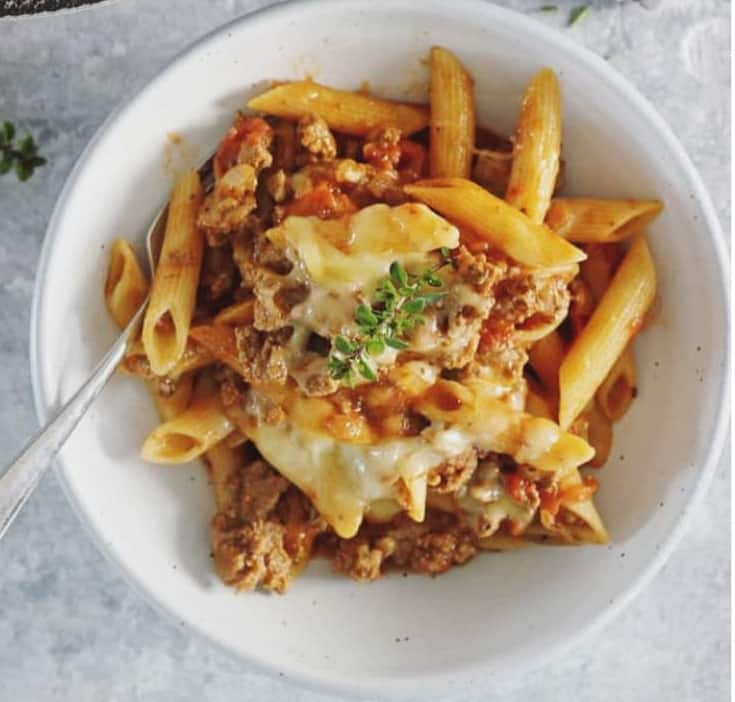 This pasta and mince recipe is going to be your new go-to meal, especially on weekends because it takes only 30 minutes to cook including the pasta.
Ingredients
A packet of pasta
500g of beef mince
Olive oil
Tomato paste
1 chopped onion
2 garlic cloves
4 chopped tomatoes
Mixed herbs
Half a cup of grated mozzarella cheese
Preparation method
Heat the olive oil in a large frying pan and add onions and garlic to cook for 3 minutes over medium heat.
Add the beef mince and brown for another 5 minutes.
Add tomatoes, tomato paste and the mixed herbs then stir to combine.
Reduce the heat to low then add the pasta and stir. Cover and let it cook for 15 minutes.
After 15 minutes, check to see if the pasta is cooked. You can let the pasta cook for a few extra minutes in case you feel it is not ready.
Sprinkle the cheese on top and cover for another 5 minutes until the cheese melts.
Immediately take the pan off the heat and serve.
READ ALSO: 15 best halaal recipes
9. Creamy mince pasta and mushroom recipe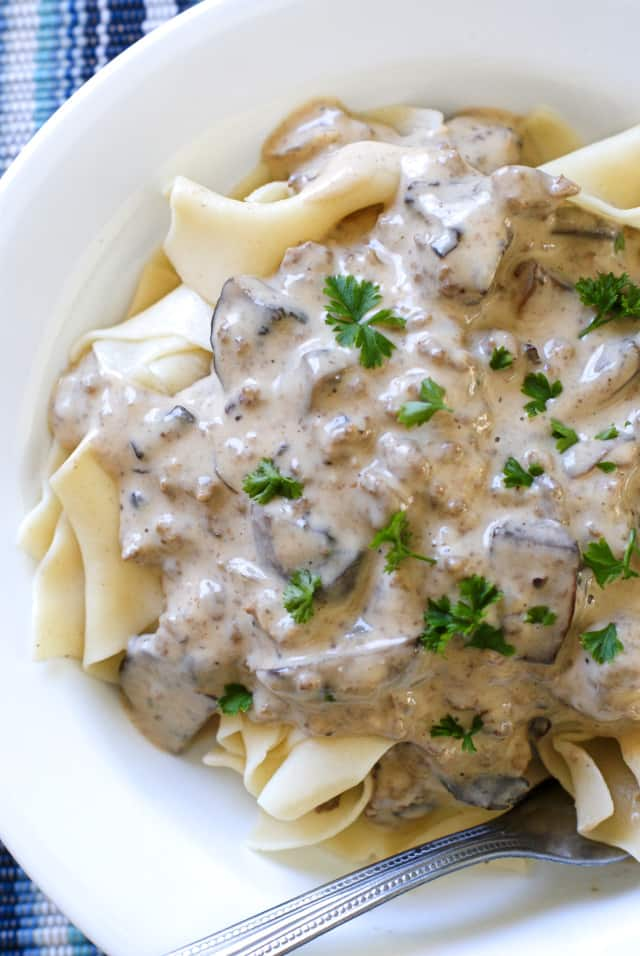 This is one of the best pasta and mince recipes for comfort foods for South Africans and takes less than 20minutes to get ready.
Ingredients
500g of pasta
700g beef mince
Butter
1 chopped onion
4 garlic cloves
1 sliced mushroom
1 teaspoon paprika
Salt and pepper
Fresh chopped parsley
Sour cream
Half a glass of white wine
Preparation method
Boil the pasta in a large pot with salted water as per instructions on the packet.
Melt the 2 tablespoons of butter over medium heat in a non-stick frying pan. Sear the mince in batches until browned. Transfer the mince on a separate plate.
Melt the remaining butter in a pan then add onions, garlic and fry for 2 minutes. Add the mushrooms and cook for about 4 minutes until they are tender. Add paprika to the mix.
Add the white wine and let it cook for another 3 minutes and stir occasionally.
Return the mince to the pan and season with salt and pepper. Reduce the heat and ensure it is on low heat.
Add the pasta into the pan and lastly garnish with the fresh chopped parsley.
10. Macaroni spicy mince recipe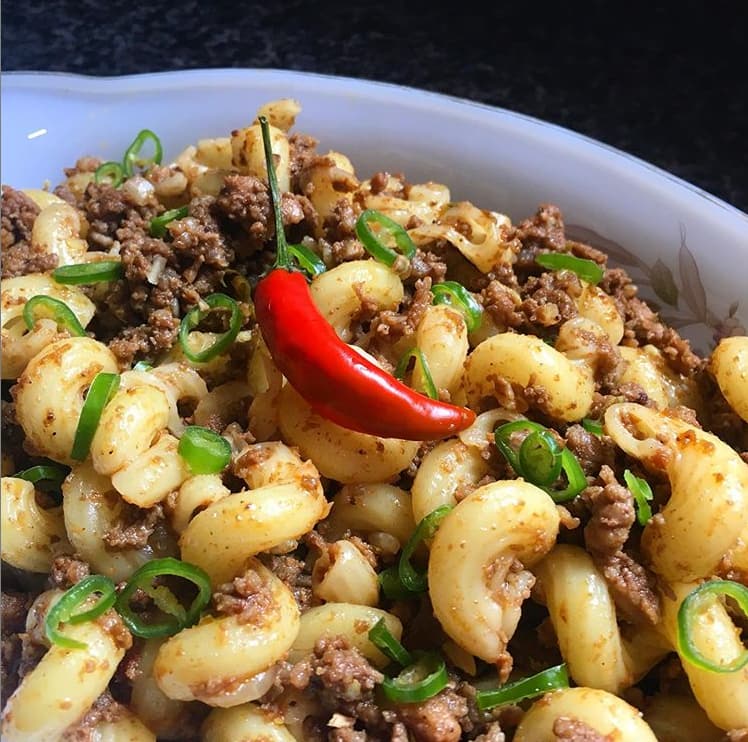 Ingredients
500 g macaroni
600g lean beef mince
30 ml oil
1 chopped onion
2 chopped garlic cloves
2 chillies
2 sachets of tomato paste
1 can of chopped tomatoes
1 sachet brown onion soup
2 cups of water
Preparation method
Cook the macaroni according to the instructions on the packet.
Heat oil in a saucepan and fry the onions until soft. Then add the garlic and chillies. Fry for another two minutes and add the mince and fry until browned.
Add the chopped tomatoes as well as the tomato paste and let it simmer for four minutes.
Sprinkle over the powder of brown onion soup, and then add the water and stir.
Drain the pasta and add a little oil.
Pour the boiling-hot sauce over the pasta as you spread it evenly.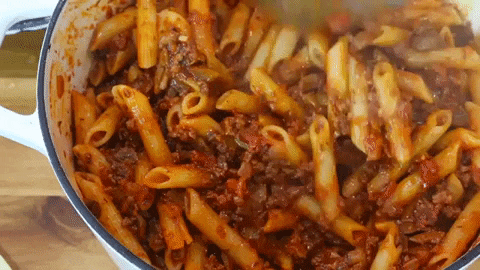 READ ALSO: The 10 best roast chicken recipe in South Africa
Sauces can easily turn pasta and mince dishes into completely new dishes. It is possible to eat pasta every day as long as you are innovative with various sauces that will make you feel like you are eating different dishes. You can use the pasta and mince recipes above to create your own specialty.
READ ALSO:
The best fish pilchard recipes South Africa
Quick and easy paptert recipe with cream
Easy Potjiekos recipes beef
Source: Briefly News