South Africa music is dominated but has some of the most celebrated South African music artists who are ruling in their genres and getting a lot of love from their fans. Popular South African music artists such as AKA, Cassper Nyovest, Black Coffee, DJ Maphorisa, and Kwesta, among others, are not only topping SA music charts but also putting South Africa music on global platforms. Ranging from club banger, legendary songs, and smooth notes, the South African songs that made it to the list of top 10 South African songs are diverse, oozing quality, and setting the pace in the South African music industry.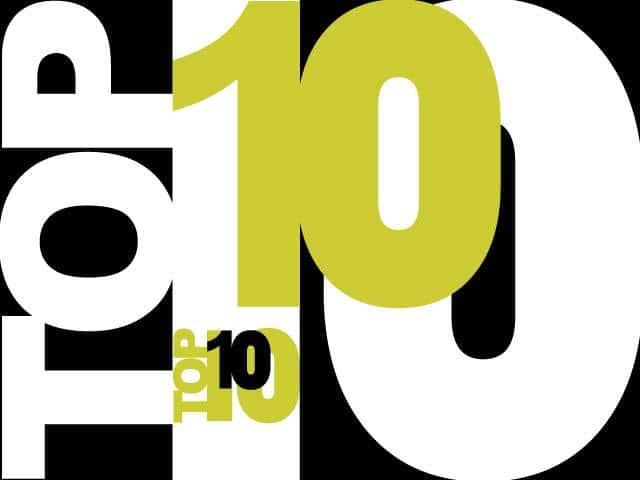 Most of the top 10 South African songs 2020 have persistently been on the list since their release in mid to the end of 2019, gaining popularity among the South African audience and other global citizens as best songs 2019. This list consists of the latest South African music from artists whose vocals have been applauded. The videos have also not disappointed South African fans, being very watchable, entertaining, classy, with catchy, award-winning beats.
Top 10 songs in South Africa now in 2020
Some of the SA music has featured international musicians who have brought in diversity and a different feeling in the songs, for example, collaborations with talented Zimbabweans like ShaSha. Below is the list of the best South African songs that qualify as top 10 songs 2019 -2020, some ranking best according to Shazam.
1. Bucie ft. Kwesta - Thando Lwethu
The voice of Kwesta and that of Bucie blend in perfectly, as confirmed in this beautiful piece that encourages couples to go on, even if others think that they will not make it. The official video published on 15th October 2019 has attracted over 789000 views to date, but the comments from those who have watched it will prove that it has been underrated. One King Kunte wrote, "0 % Half Naked women 0 % Alcohol 0 % Drugs 100 % Pure music and mad lyrics"
Mpho Motlana, on the other hand, could not help but congratulate Bucie stating, "Different strokes for different folks. The simplicity in the music video is what is beautiful about it. The creativity and message behind this video is exceptional. Big ups Buice".
This song is truly meaningful, going by Zinga Jay's comments on the YouTube video, "This song makes me wanna strengthen the sinking loveship I'm in because our love is truly amazing. It is so beautiful. Why is it so underrated kodwa?!"
2. Love You Tonight - Mfr Souls Feat. Kabza De Small & DJ Maphorisa, Sha Sha
To the surprise of many, DJ Maphorisa starts off this amazing song that will make you want to dance as soon as you hear the opening beats. The YouTube video has gathered over 2 million views in just 3 months.
One Donald Mbara had this to say, "Warning, never study listening to this song, you will exhaust your energy by shaking your head non stop".
To sum up the comments from impressed viewers, Mpho ya badimo says, "The only problem with this song is that it ends".
READ ALSO: Top Afrikaans Songs of All Time
3. Tender Love - Sha Sha Feat. DJ Maphorisa & Kabza De Small
It is without a doubt that Zimbwabwean ShaSha is the Queen of Amapiano, and working with our own DJ Maphorisa & Kabza De Small made this piece a brilliant combination of the voices to pass across the strong love message. The official audio track of this sweet song was published on October 25th 2019 on YouTube and has more than 2 million views, while the official video published on 9th January 2020 has attracted over 600,000 views.
Brian Omphemetse Makgoe had this to say, "DJ Maphorisa we are not yet done with our exams, how can we study with hits like this? University students across S.A who is with me?"
Selassie S commented, "Listening to this track all the way in South Korea. This is one of the songs that make me realize how blessed I am to be a South African 100%."
Haus Junky said, "My crush said "listen to this song" I think he is trying to tell me something.."
4. Umlilo - DJ Zinhle feat. Mvzzle Rethabile
This hit, without a doubt, made DJ Zinhle take the unofficial "best December house song" throne. This is one of the top songs 2019 that cannot go unmentioned and should be recognized as the nation's go-to party song every summer. Published on 30th August 2019, the song has over 1 million views on YouTube, and this is what some of the fans had to say:
MYC SA, "I played this song on my way to fetch my niece from creche, when i got home i realised i took the wrong kid "
Jabi drake, "Just listen to this jam every day before going to bed trust me u will sleep and feel like the next day is Christmas Trust me"
5. Tellaman feat. Nasty C & Shekhinah "Whipped"
Inspired by the 80's pop tracks, the amazing vocals of Shekhinah and Tellman did justice to this song and makes it sound like one done by Chris Brown. Nasty C's complimentary feature perfectly blends in and makes this love song one to listen to again and again. In less than a year, the YouTube track has over 3 million views.
This is what Kathryn Ndapewa kadhikwa had to say 4 weeks ago, meaning that the song will not stop trending any time soon, "Thank you Youtube,i just typed in 'wont trade you for nothing' and this came up!❤❤❤"
Mmoso Bolofo, "Best song in Africa today"
6. Into Ingawe - Sun-El Musician and Ami Faku
Sun-El Musician and Ami Faku make a perfect team, shown by their chemistry in this best music 2019. Into Ingawe is a celebratory and at the same time tearjerker song used by Ami Faku to capture the time when one's dreams come true. The main message here is that after darkness, a miracle will happen and everything will light up with faith and hard work.
Phobo mlaba confirms this, "To everyone who feel like his/her life is in the dark or lost direction. This1 is 4 you mtakama, you will find your way"
Go Nkosi, "When Ami Faku said "kwenzeka isimanga amaphupho afezeka kwavele kwalunga yonke into,ngancedwa inkolo ne nsebenzo nokuguqa ngedolo... " i felt that on a spiritual level "
7. Forever - Sithelo ft Skyewamda
Being someone's forever is the best feeling ever. This sweet song will truly trigger your emotions, and the choice of the visuals was just perfect. It is worth dedicating to your lover this year. So far it has over 1.3 million views.
Rorisang Sebata had this to say, "Dedicating this one to my lovely wife she been there through it all, I say Forever Babe.....Blessings for you.."
Sithandiwe Luthuli, "This song reminds of my honeymoon that hasn't happened and my husband whom I haven't met."
8. Samthing Soweto - "Akulaleki" ft. Sha Sha, DJ Maphorisa & Kabza De Small
The trio was at it again, and as usual, did not disappoint. The perfect blend of vocals, visuals, and overall delivery managed to pass the intended message across. The official video premiered on Dec 3rd 2019, and so far the clip has attracted over 1.2 million views.
Less than a week ago, utu Mofehintola had this to say, "I don't understand what they saying in this song but the dance and the extras are a whole new vibe. Nice beats!!! SA"
Sebz Hama, "Song of the year. From vocals, production to the delivery".
READ ALSO: Here are the best 100 South African songs online
9. TNS by Umona Feat. Mpumi
The beats at the start make you eager to hear the vocals and words that will go with this jam, and you will not be disappointed. The song is addictive, and in just 4 months, the YouTube video has over 4.6 million views, confirming that it was one of the best songs 2019, and will continue trending this year.
This is what Maqhoboza had to say, "I will put this song on repeat until TNS and Mpumi beg for water. If you own no MONA press like".
2 weeks ago, Norbert Aukhumeb commented, "Iyoh I'm 44 years old, but this track makes me feel like 16 years old boy, especially Fridays afternoon,iyoh!!! only thing of it is that the track is to short, at least eight minutes was sharp, from Namibia"
10. Jerusalema - Master KG Feat. Nomcebo
It would be a shame to complete this list without a Gospel song. Emphasizing that Jerusalem is my home and should guard, walk, and not leave me, this track confirms that our kingdom is not here. It encourages believers to focus on getting to Jerusalem. In just a month, the video has over 5.3 million views, impressive, right?
Georgia Dorbor said, "I'm five months pregnant and am going through a lot of depressions. I don't understand this song but it gives me hope "
Jude Thomas commented, "After hearing this song, I'm giving my life to Christ Jesus Right now".
Other songs that are trending this year include:
Lalela by MFR Souls Feat. The Squad
Q Twinz by Hamba Feat. DJ Tira
Mthande by Mas Musiq Feat. Riky Rick, Shasha, DJ Maphorisa & Kabza De Small
Ngibambe La - Mthunzi Feat. Claudio & Kenza
Late Nights by Flame feat. Ka$h
Sandton - Kabza De Small & DJ Maphorisa Feat. Bontle Smith & Focalistic, Kamo Mphela
The list has great hits ranging from top Afrikaans songs 2019 to songs sung in English. Watching the above top 10 South African songs 2020, it is clear that some songs are not leaving this list any time soon. South African music is gaining popularity around the world. Which is your favourite song this year? Share with us in the comment section below.
READ ALSO: