Who is Hugh Masekela son and what do we know about him?
Hugh Ramapolo Masekela, the renowned jazz guru was a man of many achievements. From composing some of the well-known anti-apartheid songs to having some of his songs clinch the top spots on the US pop charts in 1968. In addition to all these achievements, the renowned jazz artist was also a father. Do you know who is Hugh Masekela son? How many children did he have? This post gives you answers to these questions and also more information about Hugh Masekela son.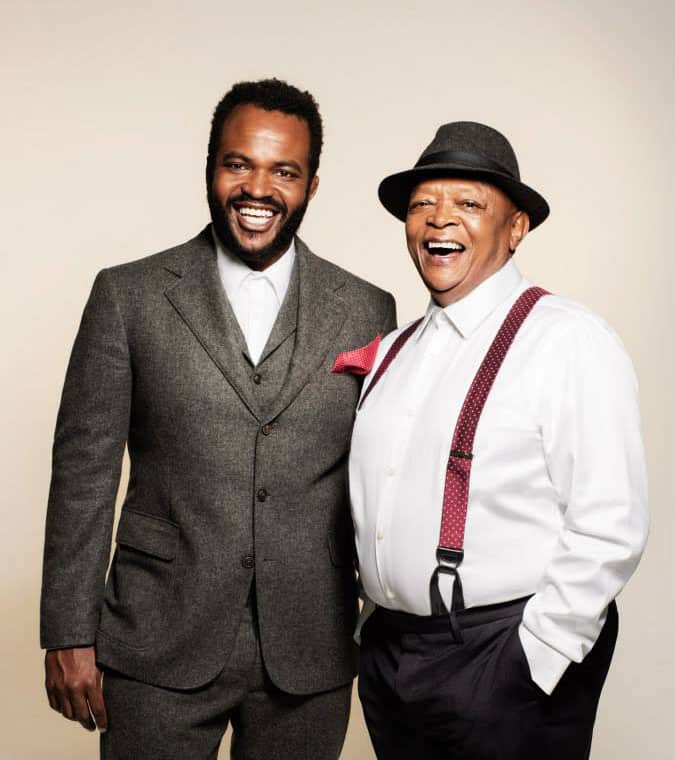 Hugh Masekela children
Hugh Masekela has a son, Selema Mabena "Sal" Masekela. Sal was born in Los Angeles to a Haitian mother and a South African father on August 28th, 1971. Thus, his age now is 47. Not much is known about his family. However, we know that he is the half-brother of Nathan Gonzales. Nathan Gonzales was famous due to his participation in the popular series dubbed Survivor: Cook Island.
Hugh Masekela son biography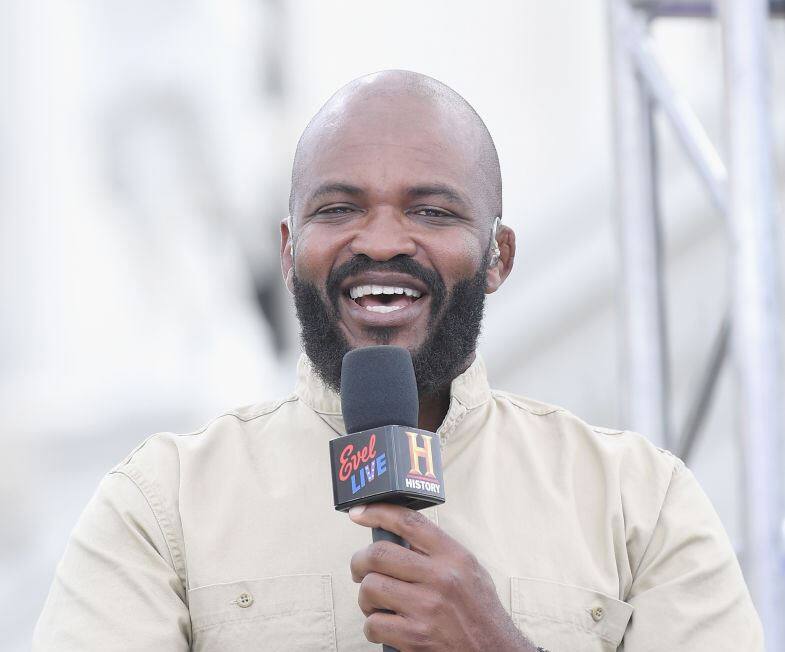 Sal Masekela Hugh Masekela's son was born and raised in the United States. He was born in LA, but his mother would later relocate to Staten Island, New York and then to Carlsbad, California. It was in Carlsbad where he attended high school; Carlsbad High School. During his stay in Southern California, the son of Hugh Masekela would be introduced to some of the activities that would thereafter shape his career path.
Sal Masekela career
During his stay in southern California, he would experience skateboarding, snowboarding, and surfing first hand. This would be the basis of his career path. In 1992, he got an internship position at Transworld Publications. The publication authored some snowboarding, surfing and skateboarding magazines. He would after that get into reporting. He served as an NBA sideline reporter for one season, the 2003-2004 season working for ESPN. After that, he had a stint as the co-host of Daily 10 on E. The show was about the countdown of the most popular entertainment stories of the day. He worked as the co-host of the show until it was eventually canceled in September 2010.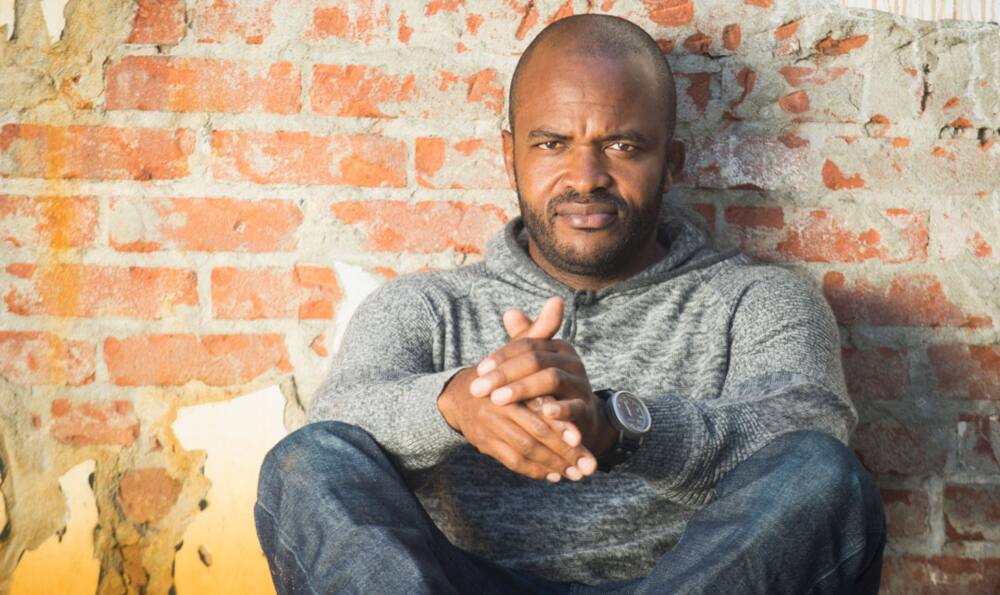 That same year, ESPN would hire him to fill the post of a correspondent during the 2010 FIFA World Cup which was being hosted in his father's home country. He experienced South Africa from his father's eyes. He traveled with his father in a 10 part ESPN series dubbed, 'Umlando - Through my Father's Eyes.' For 13 years, he played host to the X Games and also the winter version of the games. It was after he was awarded another excellent job that he decided to leave. He also prides himself as one of the hosts who has managed to broadcast the Olympics. He aired the 2014 winter Olympics while still working for NBC. In 2015, he made his producing debut. He started his career as a producer in the HBO series, VICE, as a correspondent producer. It is no surprise that he has interests in UX Entertainment, which is a production company.
READ ALSO: Trevor Noah biography facts - ethnicity, nationality, family, career and net worth
Hugh Masekela and son
Hugh Masekela was largely involved in his child's life. During his early years, Sal Masekela was lucky enough to travel the world with his father. Hugh took his son on tours where he played with his band, Alekesam. It was this experience that made Sal name his first film Alekesam. The film gave light to the two peoples', Hugh and Selema, relationship. The film was first aired in 2012 at the Tribeca Film Festival.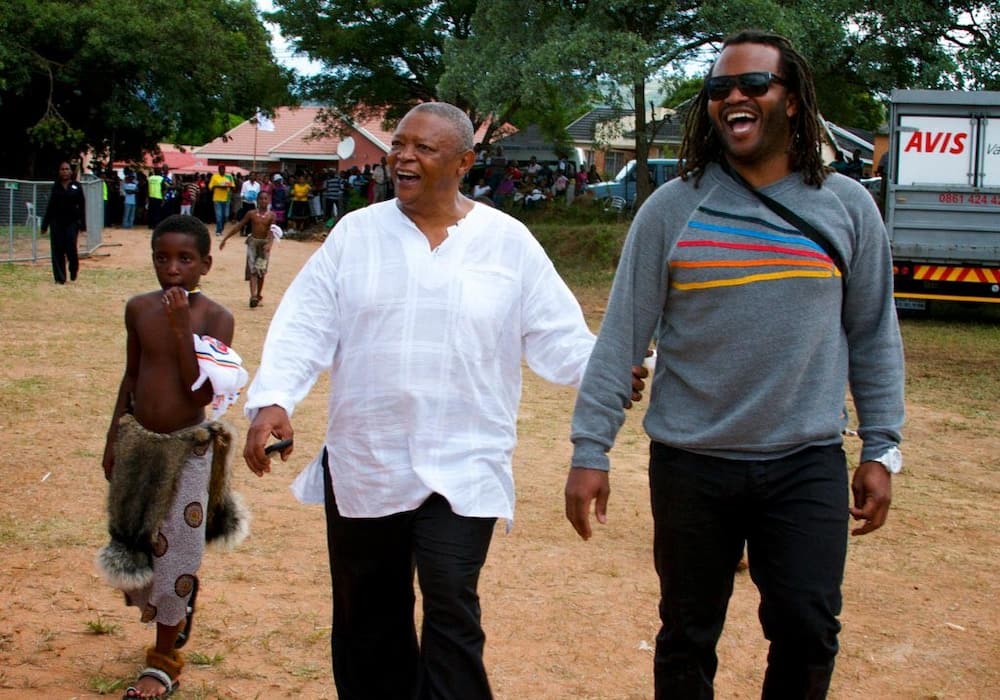 Hugh Masekela death
Hugh Masekela died on January 23rd, 2018 at an age of 78. His death was as a result of prostate cancer. The renowned artist had quite a number of achievements through out his life. In 2012, his album, Jabulani, was nominated for the award of the Best World Music Album. Before that, he had several honors including the 2007 African Legend Music Award at the Ghana Music Award and the 2016 MTV Africa Music Awards where he was awarded the Legend Award. He was later awarded an Honorary Doctorate in Music at the University of New York. He also had a Doctorate in Music (Honoris Causa) from Rhodes University. Some of the most popular Hugh Masekela songs that gave him international recognition include;
Up-up and away – This 1967 song managed to get to number 71 and 47 in the US pop chart and US R&B charts respectively.
Grazing in the grass – This 1968 song managed to get to number 1 in both the US pop chart and US R&B charts. It also got to number 6 in the Canadian charts.
Puffin' on down the track – This was also a 1968 song, and it got to number 71 in the US pop charts and number 43 in the Canadian music charts.
Riot – This 1969 song got to number 55 and 21 in the US pop chart and US R&B charts respectively. It also got to number 55 in the Canadian charts.
Skokiaan – This song with Herb Alpert was released in 1978, and it got to number 87 in the US R&B charts.
Don't go lose it baby – This 1984 song got to number 67 in the US R&B charts.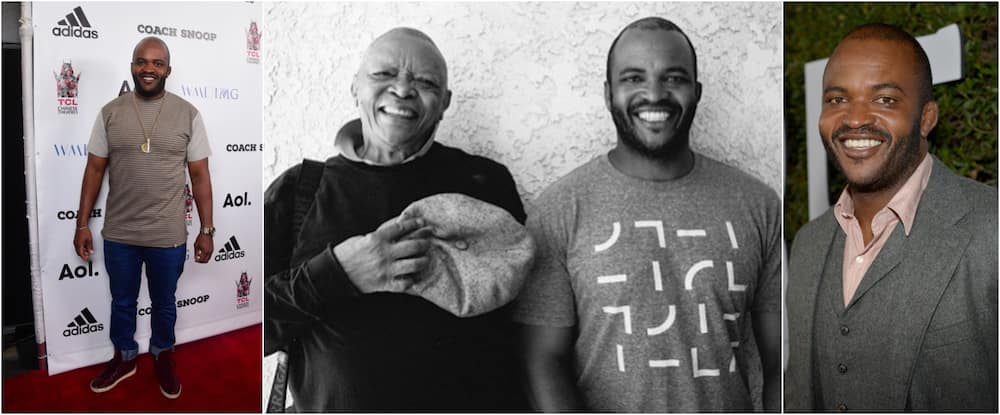 "Still grazing" - The book and album
Still Grazing is an album by Hugh Masekela. It contains all the songs that the jazz artist composed from 1966-1974. This and all the facts about the renowned artist have been put into a book. The book, Still Grazing: The Musical Journey of Hugh Masekela was released to the public back in 2004. The book tells the story of the legend. It highlights his journey about how he left South Africa to New York to try and enhance his career. It also outlines how he would later move to Jamaica and then back to South Africa. These are some of the facts you can actually find in the book.
Sal Masekela might not be a singer like his father but it is evident that Hugh Masekela son is happy with what he does. After all, he is doing really well for himself. It is easy to tell that the relationship between father and son was a close one. A relationship that many admire till date even after Hugh Masekela has passed away.
READ ALSO:
Best Trevor Noah mother and father images
Hugh Masekela biography facts
Bonang Matheba biography
Source: Briefly News