Duduzane Zuma is the son of the former South African president, Jacob Zuma. Duduzane's father is known to have many wives and children. He has children out of wedlock. If we count all the kids, they are about 22. If you want to know who are Duduzane Zuma siblings and their mother's, keep reading this article.
First Wife, Gertrude Sizakele Khumalo
His first wife is 77 years old and she married Zuma back in the days of the apartheid government. They do not have any children together; however, this is probably because Zuma moved on and married another lady after he was exiled from South Africa.
READ ALSO: Duduzane Zuma house pictures and worth
Second Wife, Nkosazana Dlamini Zuma
Often referred to as NDZ, Zuma's second wife is now 69 years old. She married Zuma in 1982 but later divorced him in 1998 due to irreconcilable differences. Nkosazana Dlamini- Zuma children are four. They are:
Thuthukile Zuma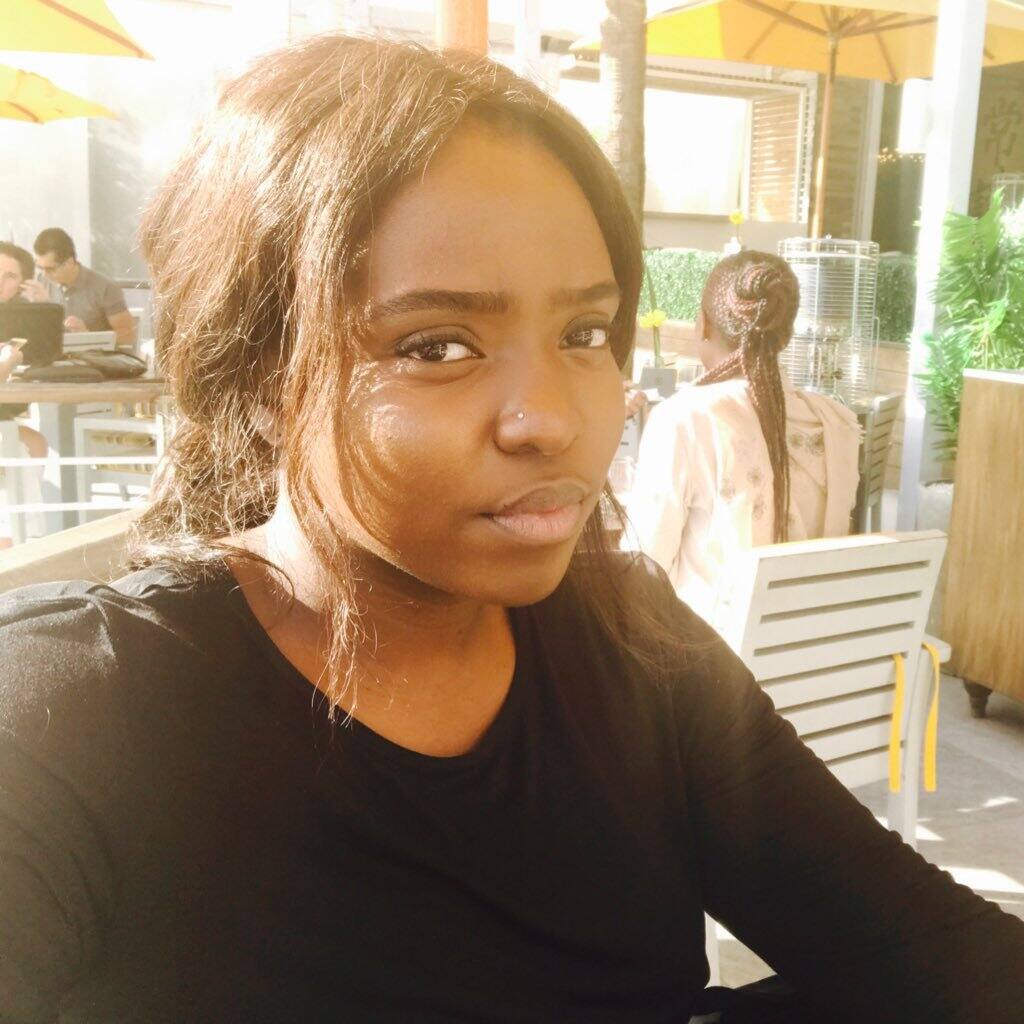 She is the youngest of Dlamini Zuma daughters. Born in 1989, this impressive young lady has achieved a lot in just a short time. After graduating from Westerford High School, she went on to join the University of Witswatersrand where she studied Anthropology as her major.
She is the youngest person in South Africa to get a head managerial position in a minister's office. She was the chief of staff to Minister Siyabonga Lweke. They worked in the department of Telecommunications and Postal Services. She also co-owns the television production company, Nyenyedzi Productions, with her sisters.
When she got the job, there was a lot of negativity and criticism from the public. People claimed that she was not qualified because she lacked experience and the necessary skills for such a high position. She however resigned in December 2015.
READ ALSO: Duduzane Zuma angered by Jonas' no-show at state capture inquiry
Gugulethu Zuma Nkube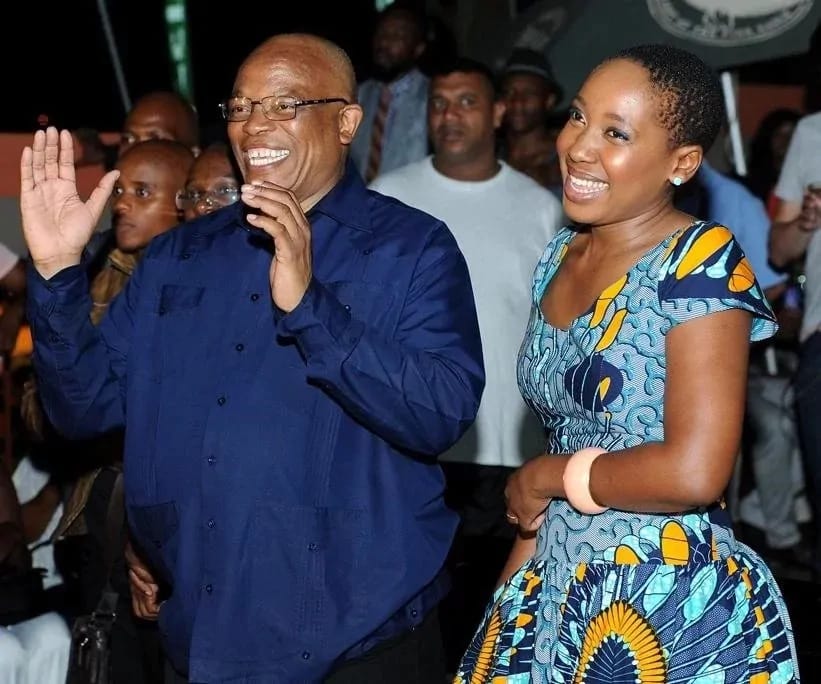 Gugulethu was born in 1985, and she is the second born of Dlamini Zuma. She doubles in the entertainment sector as both an actor and a producer. She is also very accomplished, and this can be seen by the numerous screen productions that she has both acted in and produced.
READ ALSO: Who is Duduzane Zuma mother?
She studied at AFDA, which is a School for the Creative Economy and she graduated in 2007 with a degree in Live Performance. She has appeared in several TV shows such as Interrogation Room, Isidingo and Rhythm City. She has produced a sitcom called It's for life which features one of her sisters. She is also the producer/director of SABC's drama series Uzalo.
When she was studying in Cape Town, she was fortunate enough to meet the love of her life, Wesley Ncube. They got married in 2008. Wesley Ncube is the son of the well-known Zimbabwean politician Welshman Ncube.
Msholozi Zuma
Msholozi was conceived in 1982. She is the oldest of all her sisters, 36 years old. She was born when her family had been exiled in Swaziland. Msholozi is a very private person and does not appear in the press as much. However, attention was drawn to her when she accompanied her father, Jacob Zuma, to vote in 2013 but she was barred from voting because her identification card was from Swaziland.
Nokuthula Nomaqhawe
Nokulutha was born in 1987. She could as well be the smartest of all her sisters. This is because she has a Masters in Economics from the University of KwaZulu Natal and another one in Public Policy from the University of Witwatersrand. Since 2010, she has worked in the Presidency Department of Monitoring and Evaluation.
Third wife, Kate Mantsho Zuma
She was born in 1956, married Zuma in 1976 and she died in 2000 after committing suicide. She is Duduzane Zuma's mother. They had five children together. Namely:
Duduzane Zuma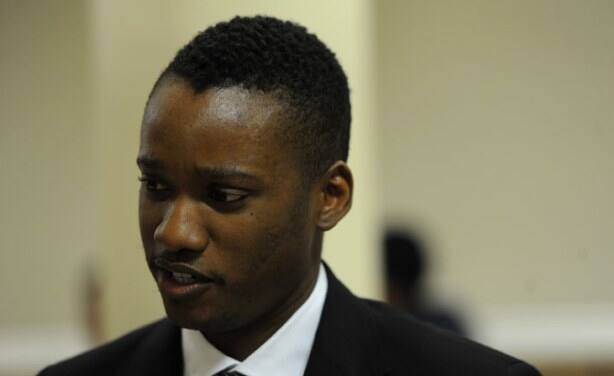 Duduzane was born on the 20th of May, 1984, and he is the twin brother of Dududzile Zuma. He studied in Pretoria Boys High School. Duduzane has been at the centre of controversy for a while now. In 2014, he hit a taxi while driving leading to the death of two women. The charges were re-instated and the case re-opened after he came back to South Africa in July 2018 for the funeral of his brother. Also, in 2009, after his father assumed presidency of South Africa, he was mysteriously named the director of over 10 different companies. The scandals associated with him have brought him under the watchful eye of the press and the public alike.
Dududzane flaunts his money and lives a very lavish lifestyle. He married Shanice Stork in 2017. He can be considered a philanthropist, and this is because he pledged to donate his shares in the Oakbay Companies to the South African Youth Development programme.
READ ALSO: Revealed: Jacob Zuma told Barbara Hogan to not fix state-owned companies
Mxolisi Zuma
He is the oldest of Kate's five children. Mxolisi was born in 1980 in Mozambique where the family was exiled during the time of the apartheid government in South Africa. He is therefore able to speak Portugese, the national language of Mozambique. After ten years, they then moved to Zimbabwe and finally relocated to South Africa in 1993. When his mother died, Mxolisi was just 20 years old. Now he is a very successful businessperson. Mxolisi keeps his life very private and prefers to avoid being in the public eye.
Duduzile Zuma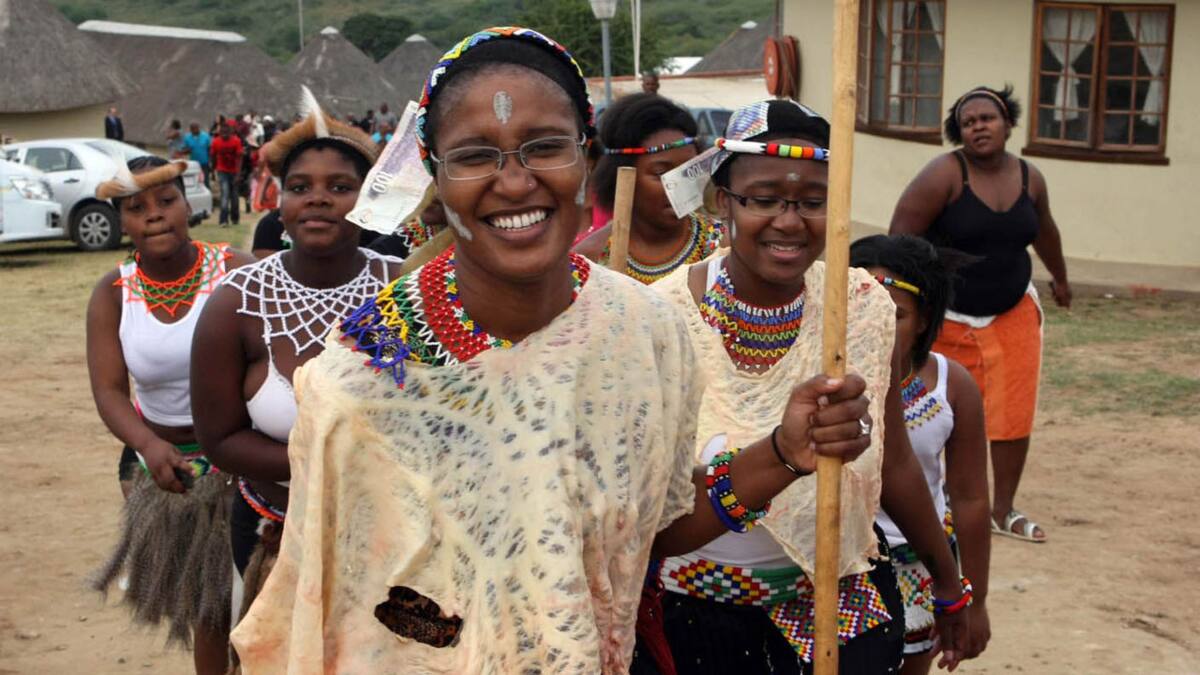 She was born in 1984 as Duduzane's twin. She is currently 34 years old. She got married in 2011 to Lonwabo Sambudha in a ceremony that was Parisian themed. She is on the boards of several investment companies. After Duduzane Zuma mother passed away, she was heavily inspired. This led to her founding an organisation, the Oudu Zuma Foundation, which acts as a charity for under privileged women and children.
Nhlakanipho Vusi Zuma
This was Zuma's youngest son with Kate Mantsho. Unfortunately, he passed away earlier on this year in July 2018. The cause of death was from a disease called systematic lupus Erythrematosis, commonly referred to as lupus.
Phumzile Zuma
Phumzile is a very private person. She is also very smart, and this can be seen because she studied at the University of Witwatersrand. After completing her education, she became a Scientologist. She is so good at her work that she gave a speech at the launch of the Scientology Life Improvement Centre in Johannesburg.
READ ALSO: Jacob Zuma: If you don't vote ANC, the country will be taken away
Fourth Wife, Nompumelelo Ntuli Zuma
They wed in 2008 in a traditional ceremony that was widely covered by the media. The couple has three children together namely:
Manqoba Kholwani
He was born in 2010 and is 8 years old.
Sinqobile
She was born on February 1st, 2006.
Thandisiwe
She was born in January 1st 2002. She was involved in a car accident in March 2015 when a black car rammed into their car. She was with her 2 siblings and her cousin. They all recovered well.
Fifth Wife, Thobeka Stacy Mabhija
She was born in 1973, making her 45 years old. She married Zuma in 2010 in a traditional ceremony held in his home. She has only one child with him but she also looks after a daughter and twins that Jacob Zuma fathered with an unknown woman from Johannesburg.
Sixth wife, Gloria Bongekile Ngema
She is his most recent wife. They got married in 2012. They have one child together whose name is Sinqumo Zuma.
READ ALSO: Jacob Zuma's kids face eviction from their Jozi home for missing rent
Duduzane's other siblings
Jacob Zuma has also had other children with women who he has not gotten married to. These women and their children are:
Priscilla Nonkwaleko Mhlongo
She has two daughters. One was born on January 18th, 1998 and the other on September 19th, 2002. Unfortunately, their names have not been released to the public.
Sonono Khoza
She is the daughter of Irvin Khoza. They have had a son together.
Finally
Jacob Zuma has also had a daughter with a woman from Richard's Bay. Her name is Jabulile.
READ ALSO: Tweep calls on the expropriation of land allegedly belonging to the Oppenheimer family
That is everything about Duduzane Zuma siblings. There are 22 Zuma's children including Duduzane. They are quite the large family and we can imagine that there is never a dull day in their household.
Source: Briefly.co.za