Trevor Noah is a South African comedian who has other roles. He is a writer, a producer, and a television host at the Daily Show which is aired on Comedy central, and he is also a political commentator. All these roles make him successful and famous around the world. Thanks to his characters and achievements, there is no doubt that most of his female fans are asking who Trevor Noah wife is? No one expects this man to be single.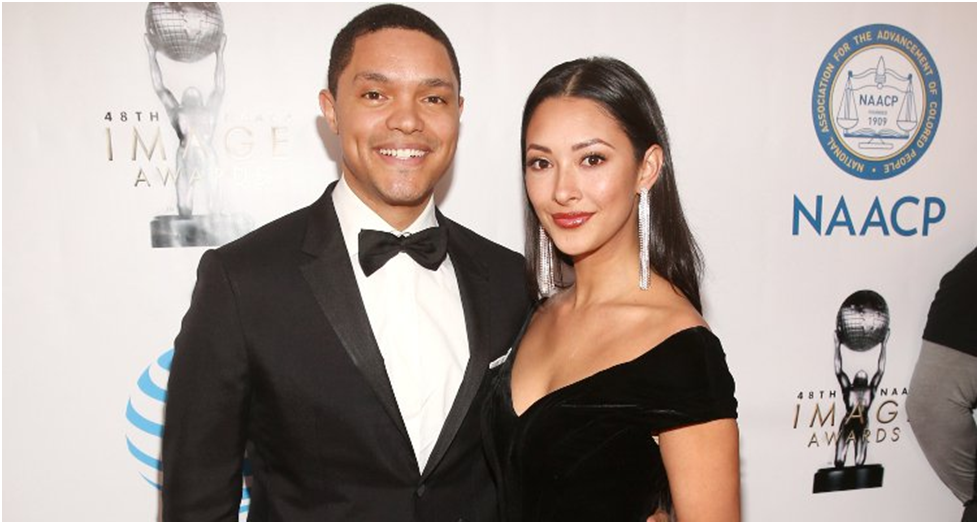 Read on, as this piece is intended to shine some light on whether Trevor Noah is married or not, and who is the lucky lady as many would phrase it.
Is Trevor Noah married?
Is Trevor Noah dating or married? Trevor is in a relationship with his girlfriend Jordyn Taylor since 2015 and they are still looking forward to getting married someday. There are Instagram photos that show that the Jordyn Taylor Trevor Noah relationship is fun, and they seem to be enjoying each other's company.
READ ALSO: Trevor Noah penthouse - cost and pictures
Who is Trevor Noah girlfriend?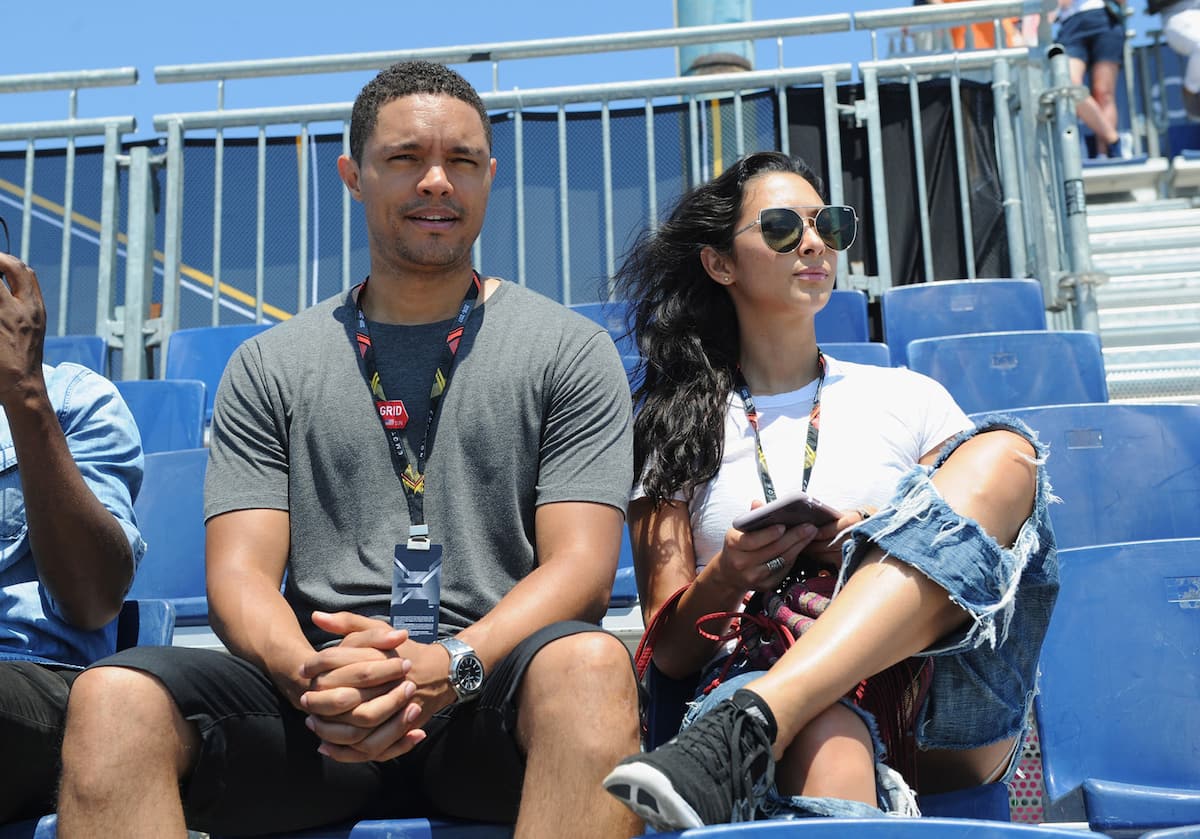 The 34-year-old comedian is not married yet, but he has a girlfriend. Jordyn Taylor is the current girlfriend of Trevor Noah, and they started dating in 2015. Before the comedian met Jordyn Taylor, he was in a relationship with his longtime South African girlfriend, Dani Gabriel.
Taylor's boyfriend of five years had died in a car accident in 2011. This incident caused her to write two songs in her album. The death of her former boyfriend affected her so much and it was a good move that she has been able to love again. The two met in one of the Trevor Noah shows and have been spending a lot of time together despite Trevor Noah's tight schedules. Trevor Noah getting married issue is not clear since they have not announced it yet. It seems the couple is taking all the time they could get to know each other well.
READ ALSO: Trevor Noah and his girlfriend on vacation, again, this time in Bali
Who is Jordyn Taylor?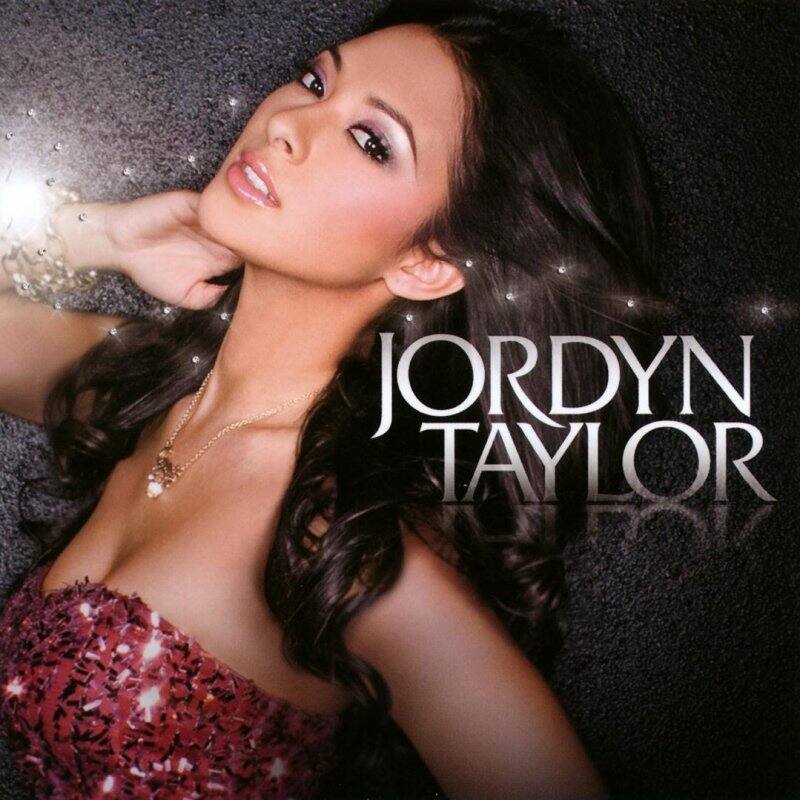 Jordyn Taylor is a real estate agent currently living in New York. She is also a singer and a model. At the moment, Jordyn is signed in as an auto show model to L.A models. With her nice striking body, she is doing well with modeling. She is the current Trevor Noah gf.
The real estate agent is said to have a striking resemblance to Dani Gabriel, the ex-girlfriend to Trevor Noah. They both seem to look alike, and they are also into music and fitness.
Jordyn Taylor highly supports her boyfriend in everything he does; for instance, she posted a picture of her reading one of the Trevor Noah best-selling book 'Born A Crime.' She posted the picture on Instagram with this message:
I always severely procrastinate on the final chapter of my very favorite books. I do this mainly because I don't want the magic to end. In this case, I'm delaying for that reason but also because I know what pain the last chapter explores. I'm so proud of the dimply-faced crime who shared with us the deepest and sometimes darkest parts of his life, who taught us about nuance and the complexity of good and evil, and who introduced us to one of the strongest women we may ever know. It's time to read these last few pages. I'm delighted with the knowledge that the magic does carry on well past the back cover, and I am beyond blessed to come home to that magic day after day. ☺️thank you @trevornoah."
This shows that she values the steps that her partner is making in life. She also relates very well with Trevor's South Africa friends as seen on one of her Instagram posts where she is very much present at one of the meetings that Trevor Noah is having with his friends. She has also made essential achievements in her music career, and she has a self-titled album known as Jordyn Taylor and another one dubbed Shine which she released in 2012 and 2013 respectively. She also has four singles dubbed 'Never Again,' 'Female Intuition,' It's VABENE and 'Set Me Free.'
Facts about Trevor Noah's Life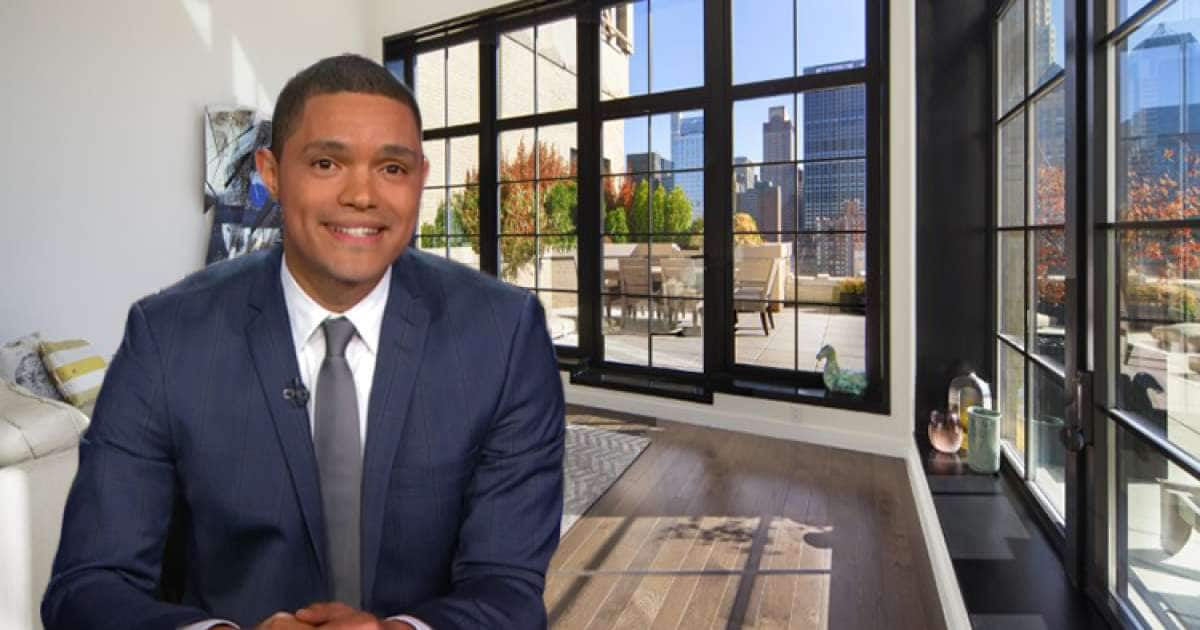 So much is known about the comedian's past life, and it is all thanks to the book he wrote dubbed Born a Crime. Some of these facts are:
Trevor Noah was born against the apartheid rules of the apartheid government, and as a result, Trevor Noah mother was jailed forcing the comedian to live with his grandmother from his mother's side.
As an 18-year-old man, Trevor had a role in the South African soap opera known as Isindigo.
He has made an appearance in the famous movie 'Black Panther'.
He had his book 'Born A Crime' published in 2016
He speaks Xhosa, English, Zulu, Sotho, Tsonga Tswana, German, and Afrikaans.
Despite being a successful comedian and a host, he has refrained from showing off his wealth and so little is known about Trevor Noah net worth.
Conclusion
We are hoping to see Jordyn Taylor become Trevor Noah wife very soon so that all these speculations of if Trevor Noah has a wife or not can come to an end. We wish them happiness in their dating.
READ ALSO:
Source: Briefly.co.za