Kwesta is a South African rapper and songwriter who has been active in the industry since 2003. However, he gained recognition after releasing his second album Dakar in 2013. Interestingly, the rapper also released five singles at the age of 22 years which include; Stomp, Flash it, Babhemi, Flava, and pump it. His latest single is "Vur Vai" which was released this year (2018). He is also the founder of Rap Lyf independent media and company alongside Kid X. Besides that, Kwesta's love for fancy cars cannot be ignored.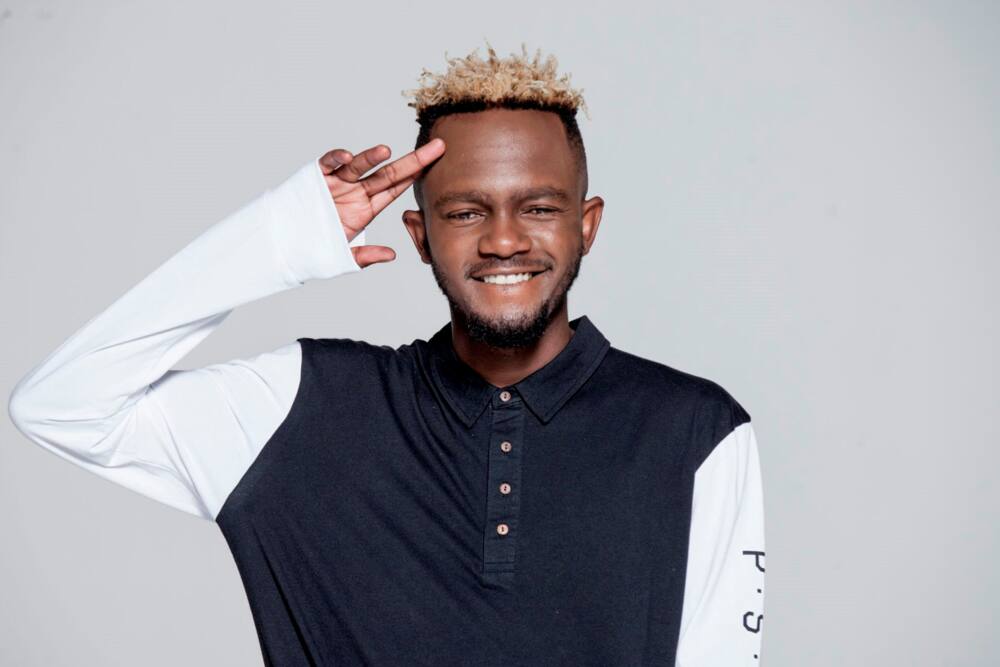 If you are searching for Kwesta biography, car collections, songs, family then do not look further.
Kwesta cars collection
Have you ever wondered about Kwesta taste of cars? The truth is that in addition to Kwesta being wealthy, he has an exceptional taste when it comes to choosing his rides. Below are some of his known car collections;
A sparkling blue BMW 4 convertible, 2016 series
A white Audi RS Q3 2016 Series
A Green BMW M4 2018 Series
Kwesta cars pictures
1. A Sparkling Blue BMW 4 Series Convertible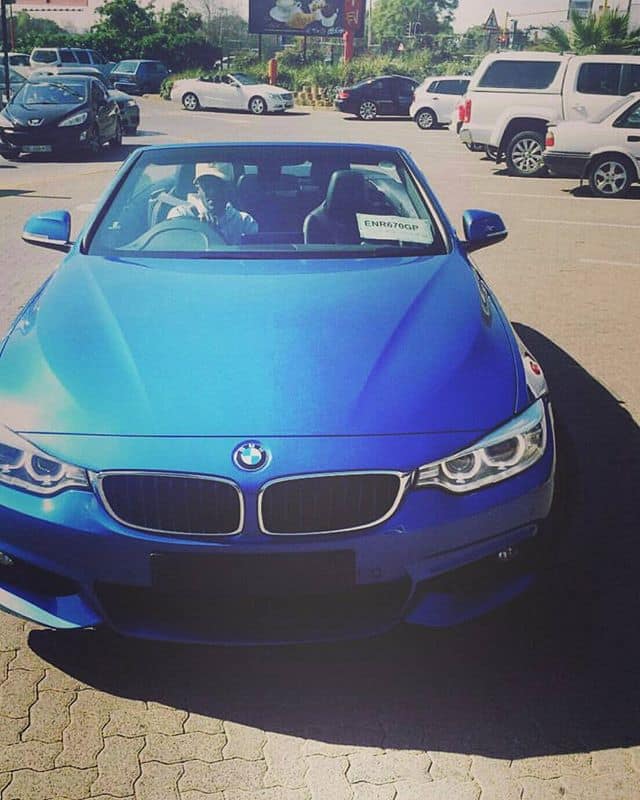 The car got revealed in November 2016, after the rapper uploaded a particular video clip of the whip (being hand washed by a white servicewoman) on his Instagram account @kwestadakar and captioned it "car wash nje…The Smuff getting pampered by soft hands." The plash car was among the best manual rides in the market with a combination of an inter-cooled turbo premium unleaded I-420L/122 engine, a rear wheel drive 2.0L/122 drivetrain, and reasonable fuel consumption. Besides that, the car has a 9-speaker audio. DJ Bucks also flossed about it when he sent a congratulatory message to the rapper on Instagram.
2. A White Audi RS Q3 2016 Series
On June 1st, 2016, Kwesta flaunted the brand new SUV on his Facebook page with a caption,
" When her manners are so on point that she sneezes and blesses herself... Well done babe #VeryVeryVeryProud."
The 2016 series is an R350, 500 car with a 7-speed S-Tronic transmission (D and S modes). It was the first turbo model production in Q-Series. The car is uniquely designed such that its battery space is located in the luggage compartment. In addition to that, it consists of a sport electronic stabilization control which enhances the car's safety as it stabilizes it anytime it veers off from the way, avoiding crashes. Besides that, it has new steering technology (pinion steering) which uses a simple operation mechanism. Interestingly, the Audi has a quick accelerating rate such that it takes 5.5 seconds to accelerate from 0 to 100km/h.
3. A Green BMW M4 2018 Series
Kwesta's interest on BMWs was revealed when Reason (a rapper) uploaded a short video clip on his twitter handle, 'Real one @og_kuda' with a caption, "Rap lyf whip." From the video, one can quickly identify the car collection. Eventually, Reason was handed over the car keys.
The M4 BMW is an R963, 174 prestigious car with 18 silver forged aluminum wheels. It is among the best machines in the market with a combination of a 1.6 twin turbo in-line six engine and an excellent navigation system. Secondly, the classy drive catches attention from many because of its two doors design. Away from its unique appearance, the car also has a low fuel consumption which translates to less environmental effects.
READ ALSO: Bonang Matheba dresses 2018
Kwesta biography
Kwesta real name is Senzo Mfundo Vilakazi though nicknamed Dakar. Some of Kwesta record label includes; Buttabing, Urbantainment, and the current one, Rap lyf. He was born in Katlehong, Ekurhuleni, Gauteng in South Africa where he attended Phumulani Secondary School and later joined Alafang High school. Interestingly, during his teen years, Kwesta had a great interest in poetry where he got some moral support from his teachers and other students. According to his song "Johnnie" from the album Dakar, the great songwriter was raised by his mother after their father abandoned the family.
In 2016, Kwesta released a double disc album (Dakar II) featuring Cassper Nyovest. The Kwesta album was preceded by "Nomayini" and "Ngud" singles. In 2017, Kwesta released another album, Ngiyazifela Ngawe alongside Thabsie. Besides that, he owns Rap lyf records alongside Kid X. Unfortunately, Kwesta net worth is still under review.
READ ALSO: 12 Boity Thulo hottest photos so far
Kwesta age and family
Since you are informed on Kwesta real name, car tastes, albums, and songs, it is equally important to have some ideas on his other details. With all those achievements, he was born on August 11th, 1988. On the other hand, Kwesta and his wife got married in 2017 after living together for six solid years, and in 2012, Kwesta's daughter, Khai, was born.
Kwesta Instagram
Senzo Mfundo Vilakazi bears an Instagram hashtag name @kwestadakar. For your information, he has 744.4k followers, 593 following, and 1759 posts. The rapper uses the platform to notify his fans on his launches, performances, flaunt his cars, life, and achievements among others.
He manages to do this by posting photos and videos which attract some reactions from his followers and fans.
On October 13th, he posted a photo of his gorgeous wife and daughter with a caption, "in the form of a princess and a queen, came my purpose in life. Happy birthday to my bhebhebiz and thank you very much. S/O to @suninternationalza." This awesome photo attracted more than 24k reactions.
Following Kwesta biography, it is evident that success comes after following your dream and being persistent about it. Nothing emerged on a gold platter; everything owned by the rapper came after working hard and being determined.
READ ALSO: