10 best Sjava songs 2020-2021: List of top trending videos
Sjava, whose real name is Jabulani Hadebe, is an award-winning South African rapper who doubles up as an actor. Currently, he is signed under the Ambitiouz Entertainment record label. Interestingly, one of his tracks, Seasons, was featured in the Black Panther film as a soundtrack. He is also known for several hit songs such as Umcebo, Umama, Abangani, and Ngempela. So, which are the top 10 Sjava songs as of 2020-2021?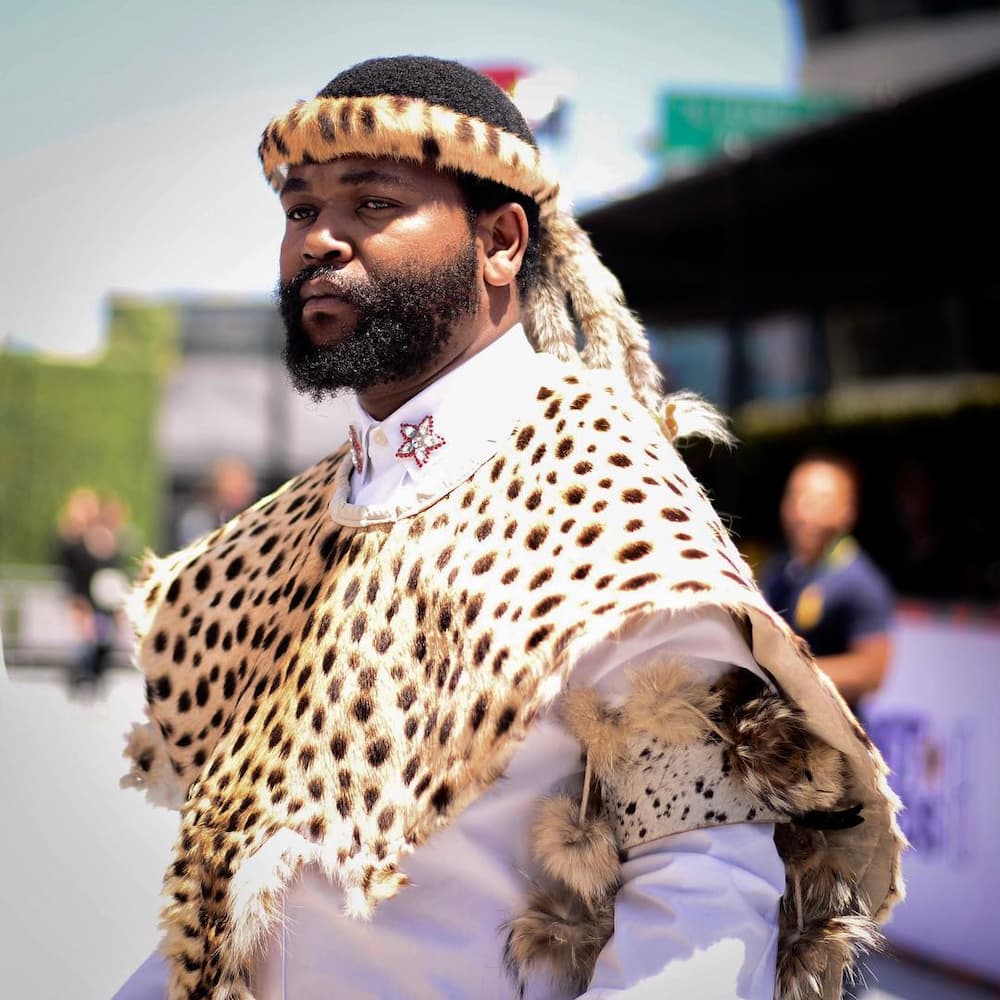 Since making his debut, Sjava has proved his talent to the world. The Umcebo hitmaker has gone places due to his talent, and 2019 was one of his best career years. Unlike some celebrity singers, Sjava is always ready to work with other artists to put the country on a global map.
Best Sjava songs 2020-2021
Over the years, Sjava's fan base has been tremendously growing due to his music. Often, he makes music that resonates with many of his followers. As a result, he has remained relevant to many of them. Below is a list of Sjava new songs published on YouTube between 2020 and 2021.
1. Sjava – Imigomo Nemibandela
Imigomo Nemibandela is one of his latest tracks, which is under his new EP titled Umsebenzi. It is an R&B/soul project, which was published on YouTube on 4th December. The song's video is yet to be released, but many of his fans seem to be enjoying the track already. Besides, its lyrics are uplifting and motivational.
Based on the lyrics, Imigomo Nemibandela is a love song dedicated to having issues with their partners. In the track, Sjava tries to explain his imperfections to his lover because no one is perfect, after all. As a result, he needs motivation and elevation to keep the fire burning.
2. Sjava – Ikusasa
Ikusasa is another new track by the artist, released in late 2020. It is an emotional tune, which talks about the death of a loved one and the future. Again, he uses his writing prowess to create a song that addresses what most people go through daily. Sometimes, people feel like giving up in life because they do not know what the future holds for them.
At the time of writing, the video of the track is unavailable. Perhaps, he is working on a plan to release the video in 2021. However, the track is already a hit in the country with impressive airplay and downloads.
3. Sjava – Umcebo
Umcebo is a song written in the Xhosa language. The song is among his latest tracks in the Umsebenzi EP. Currently, it is a favourite for many of his fans because of the message it carries. Several people have already shared the track on social media, with some reposting it on YouTube.
In a world where money and power are everything, many things go wrong. As a result, Sjava asks for wisdom and love. To the artist, all material things and wealth are vanity. He tries to explain that there is life after death. Considering the track's video is yet to come out, the views and comments on YouTube are encouraging.
4. Sjava – Maduze
Maduze is also a new project that is written and performed by none other than Sjava. The track is in the Zulu language, but English translations are available online. It is also another emotional love song about distance in a relationship.
Apart from his voice, the lyrics of the song will surely win your heart. Where can you download Sjava songs, especially Maduze? At the moment, you can download the song from official music platforms or listen to it on YouTube. Also, you can share your opinion about the song in the comment section like the rest of his followers.
5. Costa Titch – Holy Rain ft. Sjava
Sjava has always been supportive of others in the music scene. He has worked with several top stars in the industry, such as Costa Titch. The duo teamed up in 2020 to release a hip hop R&B project titled Holy. It is a nice track that is relatable to many people, especially hip hop lovers.
Considering 2020 was a terrible year worldwide due to COVID-19, the artist did not shoot the song's video. However, the reception of the song is already satisfying. Maybe, the two are also working on a plan to release a video format very soon.
6. Yallunder ft. Sjava – Don't Love Me Baby
Yallunder feat Sjava Don't Love Me Baby is another favourite project, which was released in 2020. It is a thrilling romantic song that has incredible lyrics. You can listen to it to have a taste of the sweet voices of the two artists.
7. Trompies –uKhala Kanjani ft Sjava, Mbuzeni
Trompies - uKhala Kanjani ft. Sjava, Mbuzeni is a single that was published on YouTube on 10th February 2021. In other words, it is the latest project where Sjava has been featured. The song is currently available in the Zulu language. Overall, it is a nice song about love that will leave you requesting more from the trio. Also, the choreography of the song is on another level.
8. Manu World Star –Nalingi Remix ft. Sjava, Roberto, $pacely
Nalingi is a song originally written and performed by Manu WorldStar. The Sony Music Entertainment Africa Ltd artist teamed up with Sjava, Roberto, $pacely to release a remix of the track. The audio format of the song has since received impressive views on YouTube. What are your thoughts about the collaboration?
9. K.O - Flight School ft. Sjava
K.O - Flight School ft. Sjava is, arguably, one of his most successful collaborations of 2020. It is an inspirational song about education with a deep and uplifting message, but yet entertaining. At the time of writing, it has garnered more than one million views on YouTube. Judging by the reactions of YouTube users, the duo gave in their best in this track.
10. BlaQ Diamond ft. Sjava – Memeza
Blaq Diamond Memeza track is another hit pop song that took over the airwaves in 2020 and is still a hit in 2021. It features Sjava, a multiple award-winning artist. The two lads try to paint out a picture of what happens in society in this song. For instance, they highlight how ungrateful people tend to be when it comes to trust.
Which is your favourite Sjava album, song, or EP? Like Sjava Isina Muva songs (the 2016 album), the Umsebenzi EP is expected to be a big thing in 2021. Many of his fans are already sharing the tracks on social media. It is only a matter of time before the artist publishes the videos of the tracks, probably, once the COVID-19 restrictions are lifted.
What are your thoughts about the above list of Sjava songs of 2020-2021? Most of the songs are his independent projects, while others are collaborations with top South African artists. He has, undoubtedly, proven to the world that he is extraordinarily talented since he made his music debut.
READ ALSO: Top 15 South African songs 2020-2021: The trendiest songs
Briefly.co.za published an exciting piece about the top 15 trending South African songs. The hits are released between 2020 and 2021. Most of the tracks on the list have millions of views on YouTube with impressive reviews from fans.
Despite the adverse effects of the global pandemic (COVID-19), 2020 and 2021 have been good years for some South African artists. Their music topped various charts in the country and globally.
Source: Briefly News