If you thought that the best Gqom songs 2018 list was amazing, wait until you listen to the sizzling hot list of the new Gqom music that was released in 2019. There is no doubt that Gqom is one of most popular genres of music in South Africa. It is a delicate blend of Durban kwaito and house sub-elements, and it is famous for its hard-hitting, heavy, and spellbinding beats that are addictive to the listeners.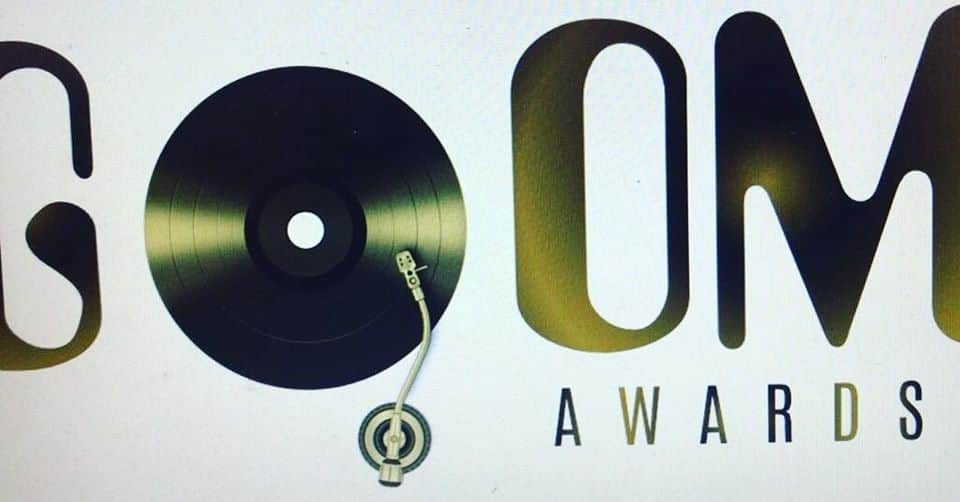 It is no wonder then that Gqom is fast gaining traction on the international music scene, thanks to prolific artists such as Distruction Boyz, Babes Wodumo, RudeBoyz, DJ Lag, DJ Bongz, Mampintsha, DJ Tira and DJ Luvaz. Most of these have become huge celebrities in South Africa and abroad, and they are now getting nominated for various global awards.
Top new Gqom music 2019
Nuz Queen – Sek'Shubile
Your stunning girl Nuz Queen is back with a bang, after releasing her latest EP titled Yung Busisa, with Sek'Shubile, as one of the top hits therein. She had just released her record Laze Lavuka iDimoni Lami, which elicited a huge debate due to claims that she had stolen the song from Ed Harris – a fellow artiste. This saw her name dragged in mud across major social media outlets. With the release of a banger like Sek'Shubile, the musician seems to have silenced her critics, at least for now.
NaakMusiQ – "Ndakwenza Ntoni" featuring Bluelle
Gqom music lovers are set to be genuinely excited by NaakMusiQ's first single of the year titled Ndakwenza Ntoni. In this track, the highly talented entertainer has teamed up with another hit-maker – Bluelle. Usually, there is a lot of anticipation as NaakMusiQ's fans wait for his single releases. This was evident in his previous major projects such as his debut 2016 album dubbed Born to Entertain. There is obvious musical chemistry between him and Bluelle Kodisang as seen in their magical 2014 banger titled Sing My Soul Out. No doubt, the duo has done well in the song Ndakwenza Ntoni which is set to be a popular track in 2019
TNS – "My Dali" featuring Indlovukazi
Just a month and some days into 2019, TNS is set to wow fans with another round of melody in his brand new single – My Dali - featuring Indlovukazi. This comes hot on the heels of a highly successful campaign of a budding career in 2018. Last year proved to be a fantastic year for the sensational artiste with such a spectacular break into the music scene. The famed producer featured in large collaborations such as the memorable hit song, "Club Controller," among others.
Moonchild featuring Heavy K – "Yebo Mama."
Yebo Mama is another confirmation that the prolific producer is a force to reckon with in the Gqom music scene. The beats and instrumentals in the track are just phenomenal, and the record is likely to wow revelers for the better part of 2019. In this new banger, Moonchild has played her part quite well. She has done a series of superb collaborations since she shot into the limelight with her signature playful delivery. It seems that the Weh Mameh hitmaker has ultimately perfected her craft, a fact that she easily proves in Yebo Mama.
Mzekezeke – Umlilo ft. DJ Maphorisa
The masked man, Mzekezeke has hit the ground running in 2019 with a brand new Gqom music track titled Umlilo. In this latest record, he features DJ Maphorisa, Sashman and Siya Shenzi. Having the producer and DJ Maphorisa on board leaves no doubt that Umlilo is destined to be a big hit in 2019. DJ Maphorisa dominated the music scene in the past year, climaxing with the release of his Gqom Wave II Album. He blends in well with great chemistry as Sashman completes the magical squad.
Golden – "Shukela" featuring Moonchild
In 2019, Golden releases a new single in the company of Moonchild Sanelly, DJ Pelco, Mkhathini, and DJ Rico in a smashing Gqom track called Shukela. With the number of hit-makers in this particular production, one would expect nothing less than a huge hit. All of the uber-talented artists who have teamed up in this project have sojourned across various genres of music; a fact that brings a unique blend of diversity into the song Shukela. With the amount of talent packed into it, Shukela is destined to be a huge success this year. The song comes with a magical addictive touch and with a subtle blend of poking vocals.
Dlala Lazz – "Blue Monday"
January 2019 saw another Gqom sensation Dlala Lazz release a brand new banger called Blue Monday. After enjoying a remarkable season in 2018, the hitmaker is set to ride on the wave in 2019. In the recent past campaigns, he made a huge impression after he featured on DJ Maphorisa's Gqom Wave Album II. All indications are that Blue Monday is set to be a smashing success for Lazola Lazz George as he packs even more production genius into this particular project. The banging beats and magical instrumentals blend well to make this new song a potential club anthem in 2019.
Bhizer – "Nyakaza" featuring Ma Ah
If you thought that the list of Gqom music released in the past year was amazing, 2019 promises to double or even triple that. One of the early January arrivals includes a smashing single by Bhizer featuring Ma Ah, titled Nyakaza. The great ingenuity that Bhizer brings into "Nyakaza" leaves no doubt that he is set for another round of remarkable success as his new single heads for success on the dance floors across the nation and abroad. Ma Ah richly blends in and brings on the right vocal support that makes the song a complete smasher all the way. There is no doubt that "Nyakaza" is the next big thing for Gqom lovers across the globe.
Winnie Khumalo – Sdudla
Sdudla is a smashing early January 2019 production by the timeless talent, Winnie Khumalo. The gifted hitmaker brings on board the services of her daughter, Rethabile Khumalo, and Savage Mafia for this particular project. The spicy Gqom piece of work packs the groove and grind that befits a serving from two generations. As a legendary veteran of South African music, Winnie Khumalo has won the hearts of many fans with her scintillating vocals and various musical outlooks over the years.
Vista & DJ Catzico – "My Dali"
The duo of Vista & DJ Catzico is needless to say, one of the most celebrated teams in South Africa. Their new jam My Dali featuring Iziqhaza, Static, and Tools was one of the very first new singles to be released in 2019, and it is poised to keep tongues wagging for the better part of the year. In this new single, the duo has not disappointed in terms of delivering hot bars that will keep their fans grooving in the country and beyond. The two have been entertaining music lovers across the African continent with their unique beats and extraordinary craftsmanship.
Clearly, the above list of 10 new Gqom music singles by South African artists is not exhaustive. Hence, 2019 promises to be a year in which this genre of music will make huge strides and rise to a completely new level. All we can do now is to fasten our belts and enjoy the musical bliss in this exhilarating Gqom flight.
New GQOM Live Mix by Romeo Makota, 08 February 2019
READ ALSO