Colleges and universities provide the surest route to a successful career and enjoyable life. All parents want to find the best college for their sons or daughters to pursue the courses of their desires. But how do you choose the best college? Most people consider the quality of education, reputation of the college, and the location before anything else. Cape Town is one of the most popular cities with some of the most prestigious colleges in South Africa. If you are looking for a college, we have compiled a list of all the colleges in Cape Town.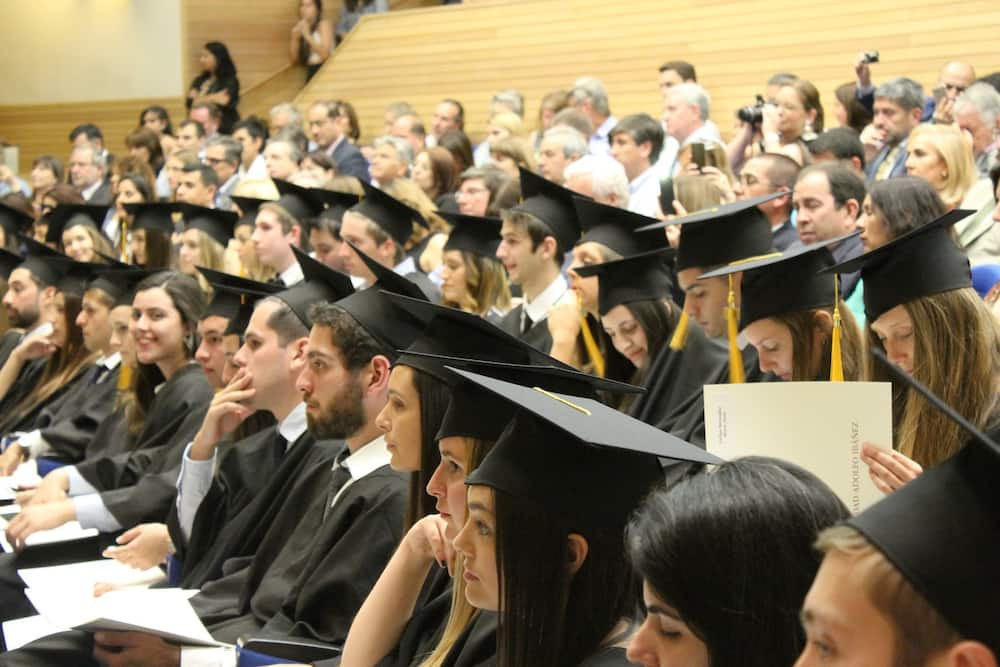 Choosing an institution for higher learning does not have to be hard any more. We have scoured Cape Town to find the colleges that can help you pursue the career of your dreams. You will also learn a brief history of these institutions of higher learning and find their contact information. What about the courses they offer? Well, we got your back. We will highlight that too. We hope our list will be useful and will help you make the right choice.
List of Cape Town colleges
College of Cape Town
This is one of the oldest TVET institutions in Cape Town. The technical and vocational institution strives to provide first-class education and training to help equip students with the skills needed to start out on the chosen career path. The College of Cape Town offers a wide variety of programs that fit into the following categories:
Hospitality and Tourism
Education and Training
Mechanical Engineering
Travel
Information and Communication Technology
Business
Beauty and Therapy
Art and Design
If you want to pursue a program that falls in these categories, here are the contact details:
Address: It is located in 18 Breda St, Gardens, Western Cape, SA
P.O box: 726, Cape Town, 800
Tel: 021 464 3853
Fax: 021 464 3857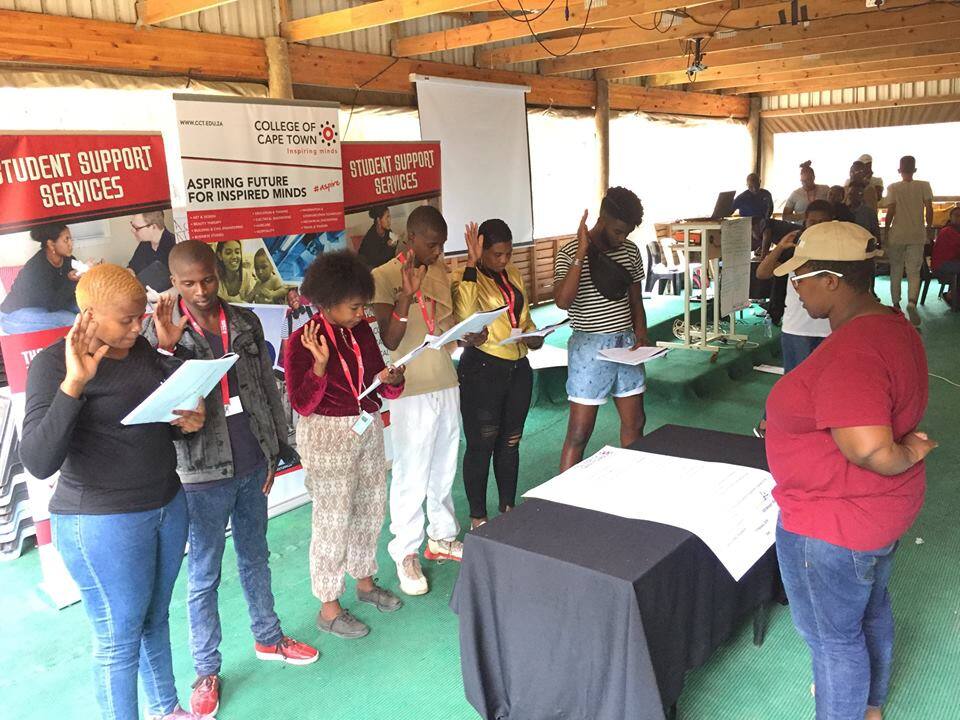 READ ALSO: Top universities in South Africa 2018-2019
PC Training & Business College
This institution offers career-oriented programs to learners. The college has invested over 1 billion Rands to incorporate technology into their systems. If you enrol at this institution, you will get a tablet PC for free. The tablet will also include wireless Wi-Fi and internet support. According to the institution, giving tablets to students helps enhance the learning experience and make them become future-ready. This is one of the colleges offering distance learning programs. Some of the programs that they offer include:
Business and Management Sciences
Education, RPL and Skills
Information Technology
Public Administration
Bookkeeping and Accounting
Financial services and Insurance
Travel and Tourism
Systems Engineering
Here is their contact information:
Address: Impala House, 27 Castle St, Western Cape, 8001, SA
Tel: 021 422 2148
Fax: 021 422 2217
Boston City Campus and Business College
Their courses are designed to provide the knowledge, experiences and practical skills required by the Cape Town and South African economy. If you go to this institution, you can be assured that it will prepare you well for the working environment. You will gain the skills that the job market is looking for, and they will also prepare you for further academic studies. The college has well-equipped lecture rooms, studies, computer rooms and media centers. Some of the courses you can pursue in Boston City Campus and Business College include:
Management and Marketing
Accounting
Business Administration and Services
Lifestyle courses
Personal development and occasional study courses
Advertising, Communication and Public Relations
Hospitality, Events and Tourism
Address: 4 Matador, 62 Strand St, Central, Western Cape, 8001, SA
Tel: 021 418 6265
Fax: 021 418 6269
AAA School of Advertising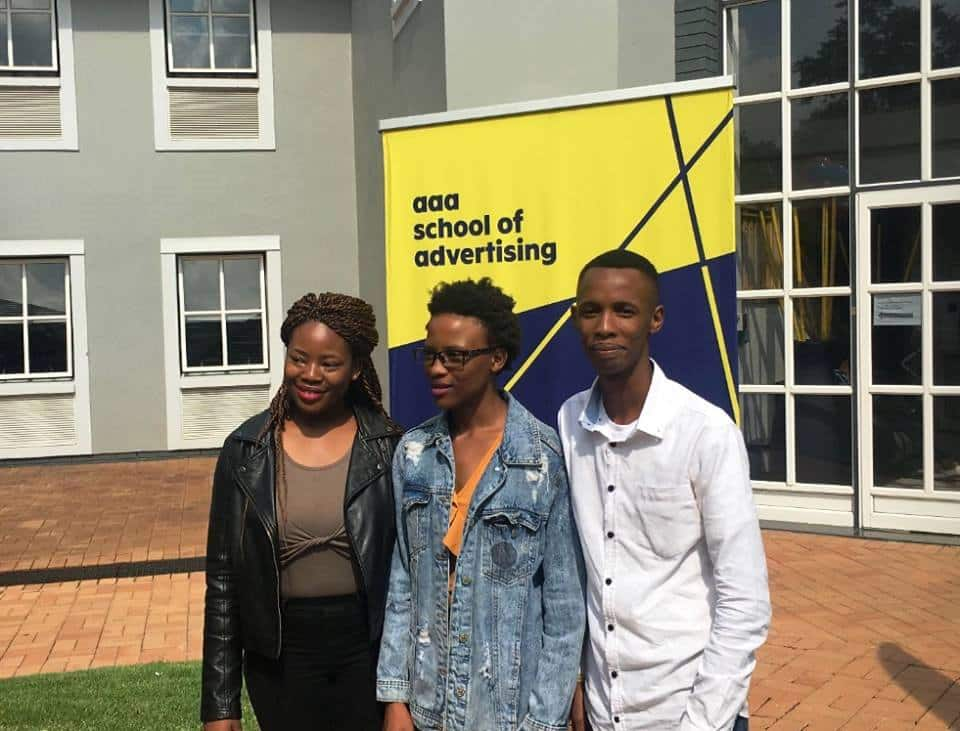 Are you looking for a college in Cape Town that can help you sharpen your advertising skills? You can go to the AAA School of Advertising. Founded in 1986, AAA is one of South Africa's leading colleges that focus on advertisement skills.
Address: 130 Bree St, Western Cape, 8001, South Africa
P.O box: 3423, Cape Town, 8000
Email: info@aaaschool.ac.za
Tel: 021 422 1800
Graduate School Of Business - University Of Cape Town
The Graduate School of Business is one of the three business institutions in the continent to earn the triple-crown accreditation, which are AACSB, AMBA, and EQUIS. Their programs are directed towards building a more economical, more integrated equitable continent. They offer a wide range of study options, from first degree programs to short courses, masters and doctoral programs.
Address: Portswood Rd, Green Point, Western Cape, 8005, SA
Phone number: +27 21 406 1111
Email: info@gsb.uct.ac.za
Fax: 021 421 5510
READ ALSO: INTEC College courses and fees 2019
Meta Varsity
This institution provides education in metaphysics and spiritual intelligence. It offers a broad range of rare courses that you cannot pursue elsewhere. It is located in 208 Rheede Ctr, 17 Rheede St, Gardens, Western Cape, 8001, SA.
You can contact them via:
P.O Box 55 Western Cape, 8001, SA
Phone Number: +27 861 116 126
Phone Number (International): +27 44 696 5180
Email: info@metavarsity.com
Nurture Education International
At Nurture Education International students acquire skills and knowledge that are globally recognized and sought after by employers worldwide. Some of their courses include:
Human Resource
Customer Relationship Management
Leadership and Management
Software Development
Here are their contact details:
Address: 26 Totius Street, Cape Town
Email: enquiries@nurtureeducation.co.za
Phone number: 27 (0)87 724 2122
False Bay College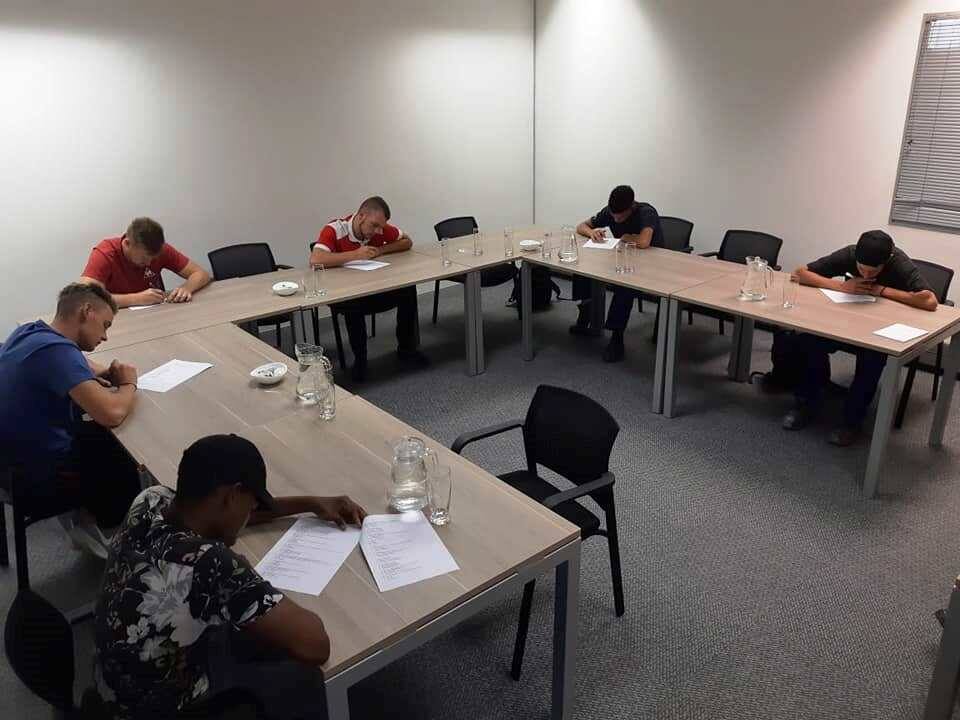 This is one of the technical and vocational institutions in Cape Town. It offers skill-based programs in a range of fields, including Hospitality, Information Technology, Boat Building, Management, Tourism and Engineering. False Bay College is located in Main Road, Muizenberg, Western Cape, 7945, SA. You can contact them via:
P.O Box 34, Muizenberg, Cape Town
Tel: 0217870800/ 021 360 5000
Durbanville College
Durbanville College has been offering vocational education on a tertiary level since 1992. Some of their popular courses include:
Law
CA and Auditor
Marketing Management
Financial Management
Transport and Logistics
Want to contact them? You can do that via:
Phone Number: 021 975 1038
Eta College
Looking for a learning institution that can help you secure a job in sports or fitness? You can never go wrong with Eta College. Founded in 1983, Eta offers courses that lead to employment in the fitness and sports sector. Some of their programs include coaching courses like Diploma in Sports and Exercise, Advanced Certificate in Caching Science, and Higher Certificate in Coaching Science
Email: info@etacollege.com
Phone Number: 0861 382265
FEDISA
Are you a fashion enthusiast and want to secure a job in the fashion industry someday? FEDISA offers a wide range of versatile courses. They will help prepare you for diverse careers in today's fashion world. Their programs fall in these categories:
Fashion
Merchandising
Marketing and Media
Address: 81 Church Street, Cape Town CBD, South Africa, 8001
Phone Number: 021 424 0975
Email: info@fedisa.co.za
International Peace College South Africa
International Peace College South Africa is the first Islamic College in Cape Town to be registered by the Department of Higher Education & Training in SA. Their courses fall in these categories:
Arabic Studies
Islamic Studies
Address: Rylands Estate, Johnston Rd, Gatesville, Cape Town, 7766, SA
Tel: +27 21 638 1121
Email: info@ipsa-edu.org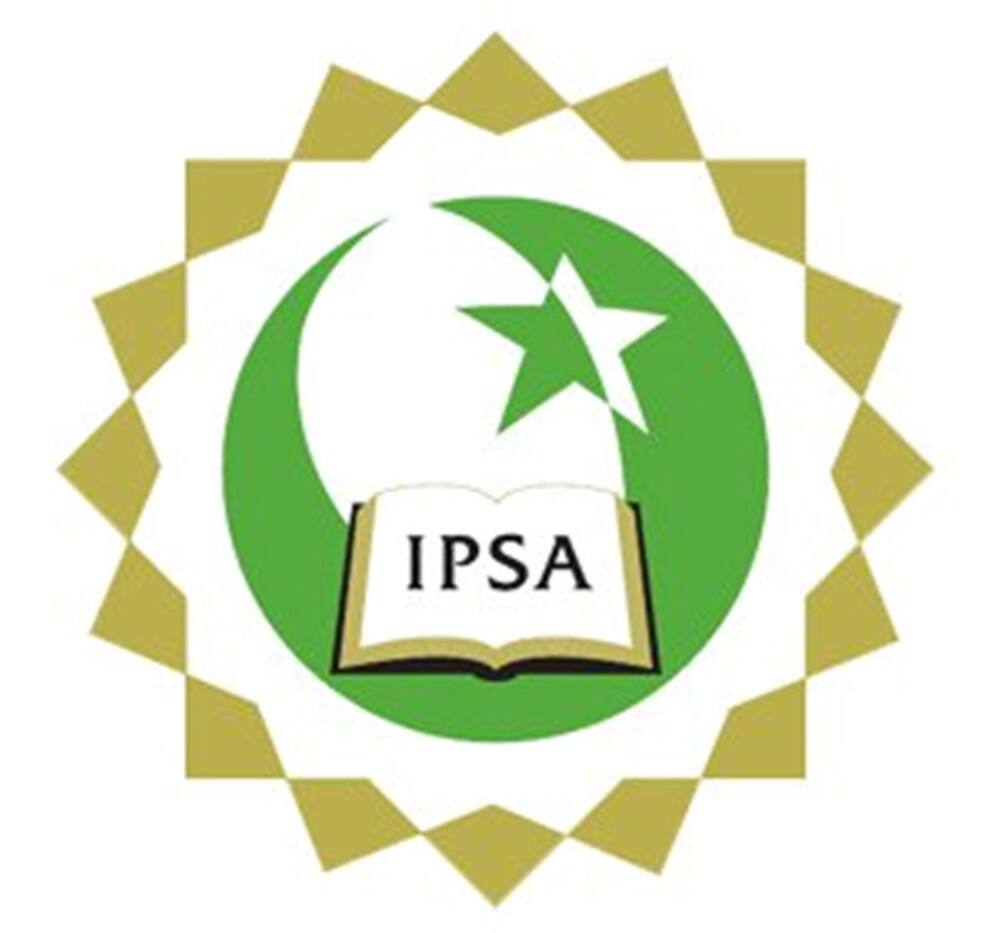 Central Technical College
Central Technical College, also commonly referred to as CTC, offers specialized programs that focus on providing the foundation knowledge experience and skills needed in the job market. Their courses include:
Engineering
Humanities
Management
Contact Number: 021 422 3950
Email: info@ctc.edu.za
Web Address: www.ctc.edu.za
ACT Cape Town
Looking for a college that offers film making courses? ACT Cape Town got your back. This is one of the leading acting schools in Cape Town. It was founded in 2005 by a renowned actress, Candice Poole. According to their website, they only have one goal: encouraging individual talent by providing world-class training.
Here are their contacts:
Address: 4 Loop Street, Studio 703, 7th Floor, Cape Town, SA
Email: info@actcapetown.co.za
Phone Number: +27 (0) 21 419 7007
Fax: +27 (0)866 363 978
Christian Colleges In Cape Town
If you are looking for a college that offers specialized Christian teachings? If you want to pursue a course in Church History, Pastoral Theology, Systematic Theology, Biblical Studies, Biblical Languages and the disciplines of Biblical Theology, here is a list of the Christian learning institutions:
1. George Whitefield College
George Whitefield College is located at 34 Beach Road, Muizenberg, 7945. You can contact them via:
Telephone: 021 788 1652
Email: info@gwc.ac.za
Fax: 021 788 1662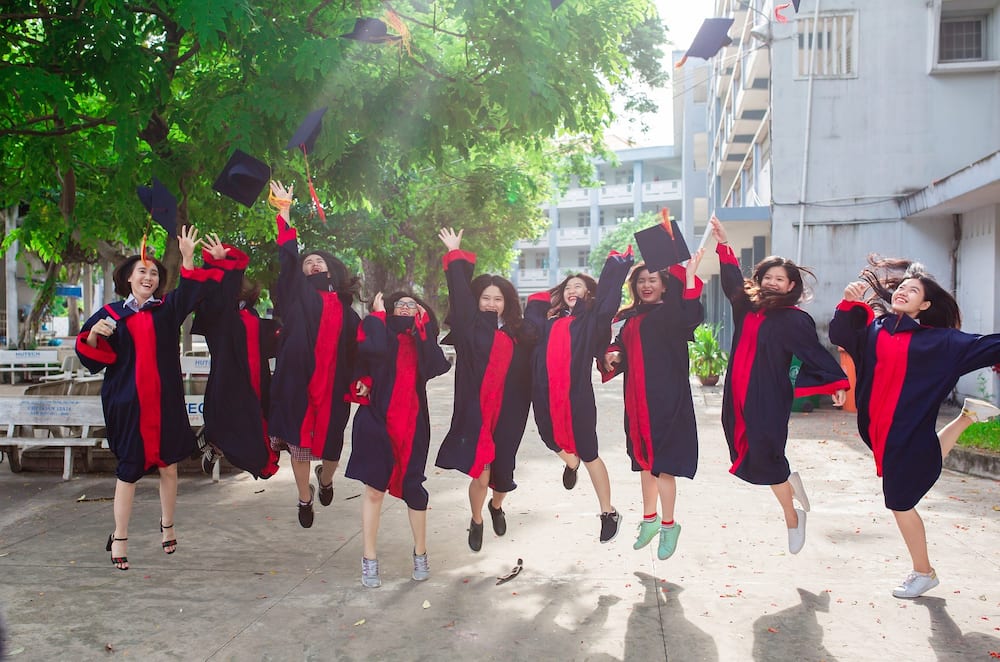 2. The Bible Institute of South Africa
This non-denominational bible college is located in Kalk Bay, South Africa. It attracts students from all over Africa, as well as Asia, North America, and Europe. You can contact them via:
Phone number: 021 788 4116
Fax: 021 788 7289
READ ALSO: SASSA grants: how to apply and who qualifies?
Colleges in Cape Town offering distance learning
Are you searching for institutions offering distance learning programs? Here are the distance learning colleges in Cape Town.
1. College SA
College SA offer over 200 distance learning courses. Amazing right? Some of the courses that they offer include:
Accounting and Bookkeeping
Management and Office
Beauty Therapy
Computer Studies
Child Day Care
Event Management
Graphic Design, Web Design & Photography
Travel and Tourism
Address: 1st Floor, Tygervalley Office Park Corner of Old Oak and Durban Road Tygervalley, Cape Town SA
PO Box 6906 Welgemoed 7538
Email: startstudying@collegesa.co.za
Phone: 0861 663 663
Operating hours: Monday - Thursday: 8am - 5pm Friday: 8am - 4pm
2. Oxbridge Academy
Oxbridge Academy is another popular distance learning college in South Africa. The institution focuses on the following areas of interest.
Advertising and Marketing Management
Beauty Therapy
Bookkeeping and Accounting
Childhood Development
Events Management
Engineering,
Human Resource Management
Occupational Health and Safety
Project Management
Tel: 021 110 0200
Fax: +2721 883 2378
Email: info@oxbridgeacademy.edu.za
Wrapping up
When choosing a college, you need to think about its reputation. Once you identify the learning institutions that have built a name over the years, you need to understand that each of them has strong and weak areas. What is the ranking of your favorite colleges in Cape Town in the program you want to pursue? Is the college offering quality education? What do alumni say about it? Think about the institution that offers the necessary resources, opportunities, and a favorable learning environment. As you start your search, we wish you the best.