Isidingo cast: A-Z exhaustive list with pictures
It is exciting how time flies. You can attest to that fact if you check out some of the Isidingo cast members who were in this series when it debuted. For instance, there have been many current great actors who have played a part in this show. You only need to read on to find out the specific actors and actresses who are currently part of this classic television series.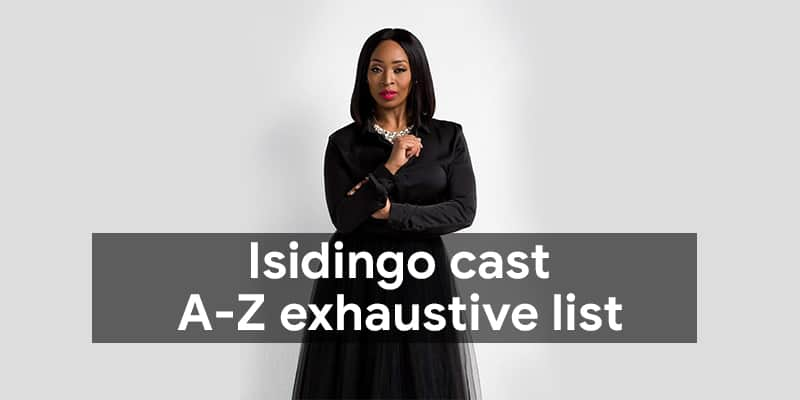 Isidingo has been here for many years for most South Africans to know about it. However, throughout its showing period up to date, there have been many changes regarding the cast members. It is not surprising that you have seen headlines saying Isidingo cast fired since it has happened in the past.
Isidingo cast
Here is the Isidingo latest cast list of actors and actresses that are taking part in the current season of Isidingo. The names of these cast members are in alphabetical order.
Gabriel Mothusi - Aubrey Poo
Gatanga
Hendrik
Kgothalo - Katlego Danke
Lerato Tsotetsi - Tema Sebopedi
Lincoln Sibeko - Lindani Nkosi
Lungi Biyela - Joanne Reyneke
Nikiwe Sibeko - Linda Sokhulu
Nina Zamdela - Khabonina Qubeka
Ntando Sibeko - Loyiso McDonald
Sechaba Moloi - Motlatsi Mafatshe
When did Isidingo start?
This television series premiered in July 1998 on SABC 3. Its broadcast time is at 19:00 every weekday.
Who plays Sibiya in Isidingo?
Sibiya from Isidingo real name is Thulani Mtsweni and plays a minor role whereby cast members playing such roles may not feature on the list of notable members.
Who plays Selene in Isidingo?
The actress playing Selene in this series is called Rosa Anthony. She joined the cast back in 2018.
Isidingo cast list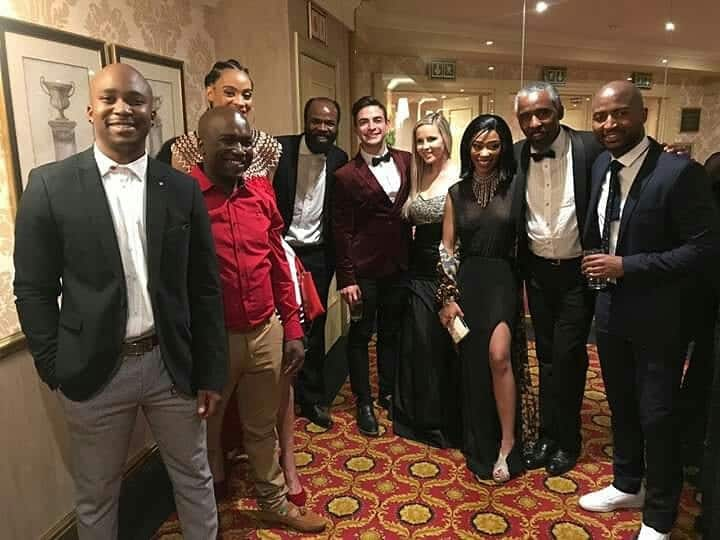 As mentioned, this show started airing over 20 years ago. Here is the comprehensive list in alphabetical order.
Agnes Matabane - Keketso Semoko
Angelique Scott - Shannon Esra
Aphiwe Nzimande - Khanya Mkangisa
Barker Haines - Robert Whitehead
Benjamin Le Roux - Arno Marais
Bradley Haines - Izak Davel
Calvin Xavier - Maurice Paige
Charlie Holmes - Michaella Russell
Cherel de Villiers Haines - Michelle Botes
Chloe - Roxane Hayward
Christopher Hawkins - James Gracie
David - Robert Hobbs
Derek Nyati - Hlomla Dandala
Dr McNamara - Mary Ann Barlow
Dumisani Thusong - Tumisho Masha
Dusty da Silva - Milan Murray
Elise Buller - Nicola Jackman
Elize - Lynne McCarthy
Erin McPherson - Tessa Jubber
Francois - Leon Clingman
Frank Xavier - Kevin Smith
Georgie Zamdela - Darlington Michaels
Grant Swanby - Grant Swanby
Gustav - Langley Kirkwood
Harriet Thompson - Grethe Fox
Jack van Onselen - Zane Meas
Jacqui Kruger - Kerry Hiles
Janine - Caitlin Kilburn
Jaseel Gonasalen - Ishq Pitamber
Joey Ortlepp - Nathalie Boltt
Julio Sambertini - Jason Kennett
Kamogelo Tsotetsi - Makgotso Monyemorathule
Katlego Sibeko - Kgomotso Christopher
Kieran Harriman - McGregor
Kimberly Lewis - Marisa Drummond
Kyle Ortlepp - Owen Meyer
Len Cooper - Christopher Beasley
Leon du Plessis - Brandon Auret
Leone Haines - Ashley Callie
Lesedi Moloi - Gugulethu Zuma
Letti Matabane - Lesego Motsepe
Liam Moloney - Sam Corry
Lolly van Onselen - Kim Engelbrecht
Lungi - Mpho Osei Tutu
MacGregor - Kieran Harriman
Mad Dog - David James
Maggie Webster - Karin van der Laag
Mark Brookes - Brendan Pollecutt
Nandipha Sithole - Hlubi Mboya
Natasha Wallace - Jo da Silva
Parsons Matabane - Tshepo Maseko
Patricia North - Barbora Tellinger
Paul McPherson - Carl Beukes
Philippa DeVilliers - Bianca Amato
Pradashan Naiker
Priya Kumar - Leeanda Reddy
Rajesh Kumar - Jack Devnarain
Refiloe Monare - Petronella Sello-Mpolenyane
Rocky - Jordan Shade
Samantha Sharma - Zakeeya Patel
Sean Kumar - Silvem Pillai
Siyanda Mazibuko
Sizwe Zondile - Jet Novuka
S'khumbuzo Nzimande - Sisa Hewana
Skip Buller - Michael Brunner
Stella Fouche - Judy Ditchfield
Steve Stethakis - Emmanuel Castis
Stewart Buller - Colin Moss
Ted Dixon - Clive Scott
Teen at Party - Trevor Noah
Thoko - Thobi Mkhwanazi
Tiffany Steyn - Carmen Pretorius
Tim Wilson - Nathan Ro
Tommy "Mad Dog" McCulum - David James
Vanessa Booysens - Ilse Klink
Vusi Moletsane - Meshack Mavuso
Yvette - Charmaine Weir Smith
Yvette Meyer - Shannon Esra
Zak - Fikile Mthwalo
Zebedee Matabane - Don Mlangeni
Zukisa Zondile - Noluthando Neje
What are you waiting for if you are yet to watch any of the Isidingo cast members in action? This soapie is one of the most loved ones in the country and its survival for two decades is the best evidence. It is time you schedule some time in the evening to watch the current actors perform. Who is your favourite cast member? Let us know in the comments.
Source: Briefly News