Londie London is not a new name on social media, especially for South Africans. She is a social media goddess, whose curvaceous body has attracted followers and fans. Apart from being a social media icon, she is also an artist whose musical career is fantastic, mainly because she sings romantic music. Londie is also an entrepreneur. She is the whole reason behind 'Laced by Londie London.'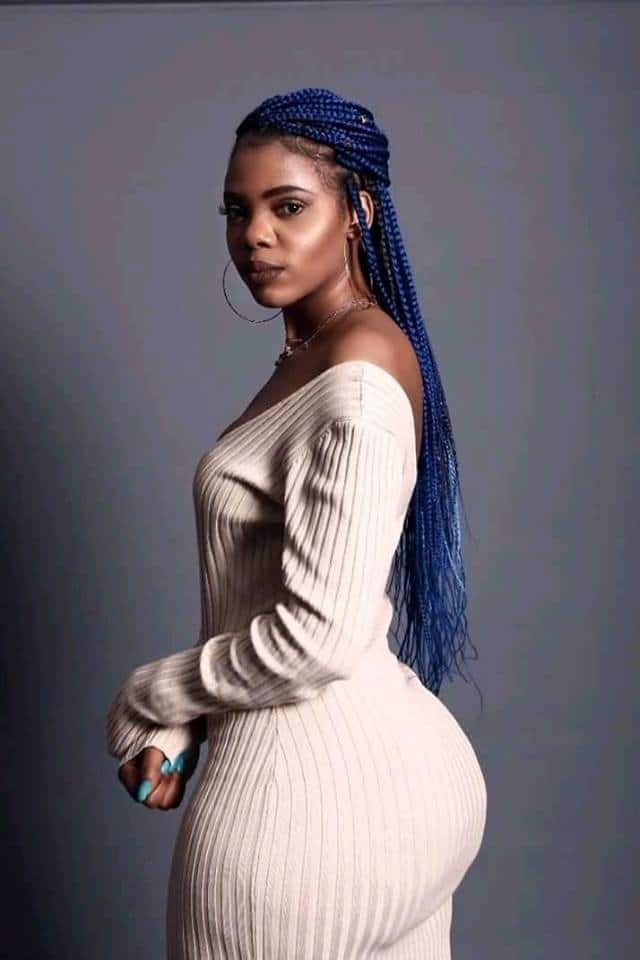 Londie London is one of the luckiest people in South Africa. She is the real definition of African goddess. Her curvy body has helped her build her brand as a model and earned her so much fame. She is so passionate about women empowerment that she chose to come up with a lingerie line. Her reason for investing in this business is evidence of this. She aims at making sure that women feel confident and sexy in their bodies. Apart from that, Londie is also a romantic Afro-pop artist. Her music is getting so much attention and earning her many fans, even though she is still young in the industry.
READ ALSO: Who was Hugh Masekela: all important biography facts
Who is Londie London?
Were it not for social media; most people would be asking, who is Londie London? This is all the information that you would wish to know about this beautiful and influential social media figure.
Londie London biography
Londiwe Siphiwokuhle Zulu is Londie London real name. She was born in 1992. Therefore, Londie London's age as of now is twenty-seven. She grew up in Phoenix. As young as six years old, Londiwe showed her interest in music. She would sing during Christmas parties and whenever there were family gatherings.
Her family, later on, moved to Witbank. She attended Hoerskool Tegnies in Witbank and completed her matric year. While in Witbank, she was associated with her 'wild' fashion sense. She, later on, joined the University of Johannesburg to study Jewellery Design and manufacturing. In 2013, while at the university, she participated in the UJ idols competition, in 2015, where she emerged among the runners up.
Londie London career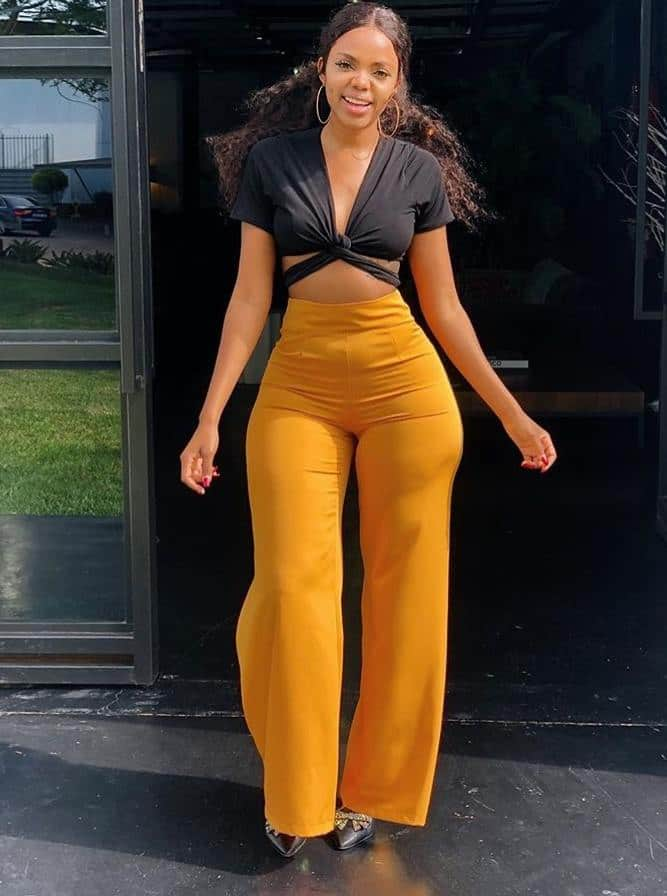 Londie London's musical career dates back to her childhood days. Londie had a passion for music. She also came from a musical family. Her dad pushed her into music, and she eventually discovered that she could take part in musical competitions. She tried talent shows and the UJ idols completion while at the university. She also collaborated with a Ghanaian and BET award nominee, D-Black. Working with D-Black made her realize that she could focus on music as a career.
In 2017, she signed up with Ambitiouz Entertainment Spring, and after a few months of consistent work, she leased her first hit; 'He Goes.' The romantic Afro-pop hit was a mix of Zulu and English. She, later on, worked with the celebrated and award-winning DJ Miss Pru, Gigi Lamayne and Ndia Nakai in a hit; 'Isaga Lam.' In 2018, she worked on and released another single hit, 'You were mine.' This was also a romantic hit that made her grow her fame. Later on, in 2019, she worked on her third hit, 'Run away,' which she released two months ago. The song is doing so well on YouTube.
Apart from her musical career, Londie London is also a model. Most people refer to her as an Instagram model. Londie London's Instagram account attracted many followers because of her curvy body. Her active social media accounts have also earned her another job. She is currently working with AU Gold, a South African vodka brand. Apart from that, she also uses her Instagram account to host cocktail tutorials. Through these tutorials, she interacts with her fans, and most of them describe her as a very outgoing person. This is another strategy that has helped her grow her musical career and brand at large.
Apart from using her social media accounts as an influencer, Londie London's social media pages earned her a career as a video vixen. Londie says that the reaction she got from the social media about her curvy body made her feature in a music video by LTido.
Londie London is also an entrepreneur. She owns a lingerie line. The name of her lingerie line is; 'Laced by Londie London.' Since she values women empowerment so much, her line also aims at making sure that she makes women feel sexy and comfortable in their bodies.
Londie London songs
Londie is still new in the musical industry. Her music is, however, making good progress. She has earned herself a good number of fans, thanks to the Londie London songs. Her songs mainly aim at empowering women. Her magical voice creates a sense of warmth, especially for the romantic message in her songs. These are the Londie London songs that she has worked on and are already proving to be a success.
He goes
He goes was London's first hit. The song took many by surprise because by then, everyone knew her for her edgy body, and people could not imagine that she could sing as well. The Afro-pop hit is a mix of South African and English. This hit was a breakthrough since it helped her grow her brand.
You were mine
This is one of Londie's biggest hits. It is based on her relationship. She sings about her ex-boyfriend whom she had to let go, but later on, needs him back after she realizes that the guy is the love of her life.
Run away
Run away is Londie London's most recent work. She released this song in 2019. This is an Afro-pop love song. In this song, she speaks of the romantic things that she wants to do with her lover. The song has some bit of Zulu in it.
Londie London photos
Londie London is a beauty to reckon. Her curvy body is one to die for. These are the best Londie London photos.
Londie is a real definition of an African beauty.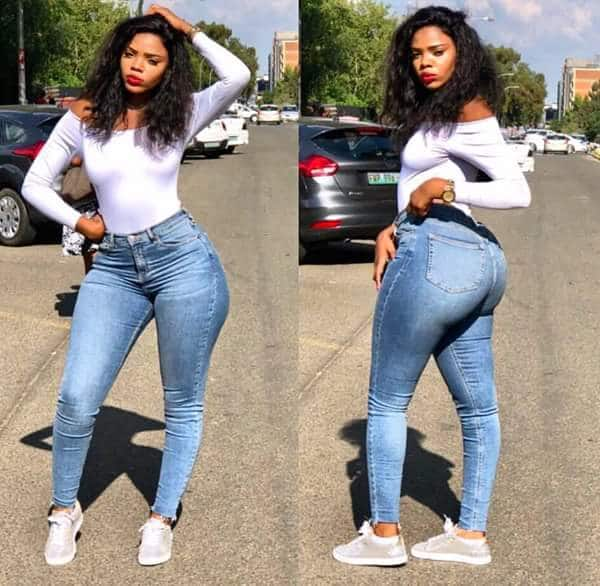 London does not struggle to dress her body.
Social media is a good platform for her to market her music.
Londie feels so confident with her body.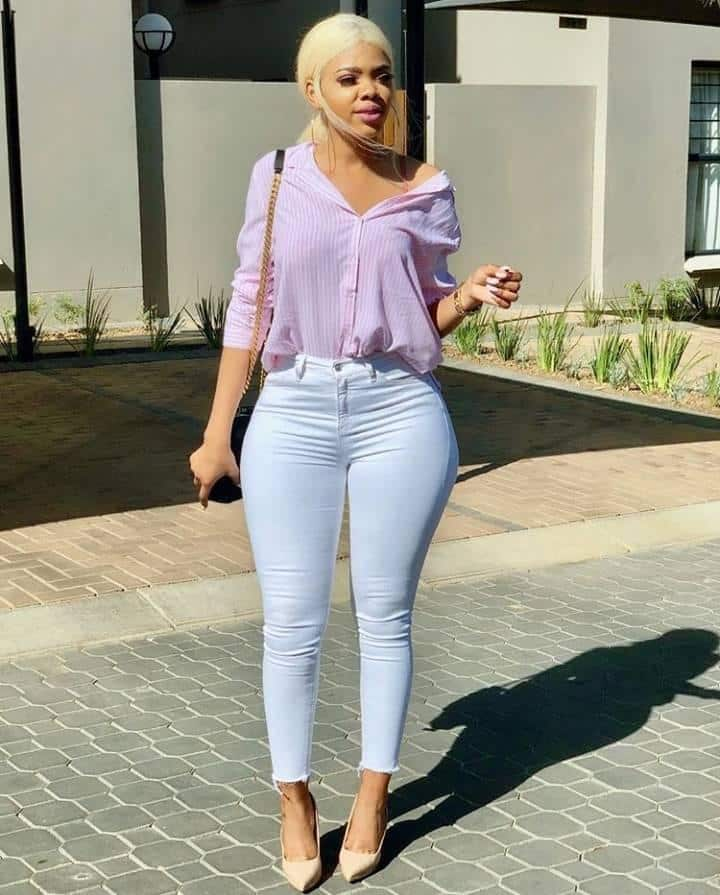 Londie London is an icon to look up to. She has good looks and a talent that she has chosen to make a brand out of. She is using every aspect of herself to impact society and is also earning out of it. She is a true example of hard work, and she proved that social media can get you to your dream job and win you fame.
READ ALSO:
Kwesta wife age, pics, name and biography
12 Boity Thulo hottest photos so far
Unathi Msengana biography, husband, kids and age