Cedric Fourie biography: age, children, relationship with Lasizwe, Lehasa Maphosa and career
Cedric Fourie is a South African actor and headlines buzzer famous for his incredible Skeem Saam Soapie drama casting in which he took part as Lehasa Maphosa - a wealthy businessman who unknowingly sparks Sonti's heart. The artist sits at the front row in film productions earning himself unbounded fame and extended followership. Lehasa Maphosa shares a uniquely interesting bio for his out of the ordinary accomplishments at such a young age.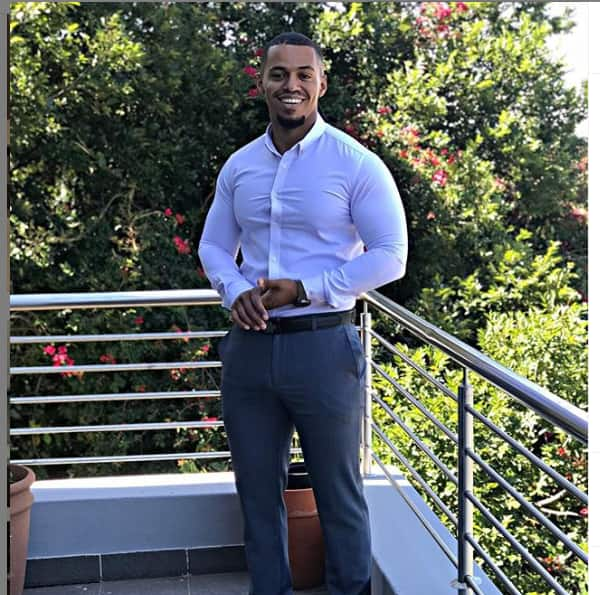 Early in his career, Cedric served as a networking engineer but later gave up for his lifelong passion in the film industry. He is now a prominent South African actor who has built a highly rewarding career and name for himself. Lehasa Maphosa has consistently stolen the public attention in the recent past for his alleged relationship with Lasizwe following their stream of intimate pictures and videos. Here are intriguing insights into the life story of this interesting TV personality.
READ ALSO: Who was Hugh Masekela: all important biography facts
Cedric Fourie biography
What is Cedric Fourie age? Here is a detailed Cedric Fourie profile.
Born: 17th of March 1990
Age: 29 years old
Origin: Orlando (Soweto) Gauteng
Marital status: Single
Occupation: Actor
Famous for: Lehasa Maphosa role in Skeem Saam
Cedric Fourie Facebook: @Cedric Anthony Fourie
Cedric Fourie Twitter: @Cedric_a_fourie
Cedric Fourie Instagram: @cedric_a_fourie
Cedric Fourie family and early life
Cedric Anthony Fourie comes from Orlando (Soweto), Gauteng where he was born and raised together with a couple of sisters by their single mother. Here is Cedric Fourie mother photo, the caption will melt your heart.
Anthony is proud of his family and he even posted the photo of his nephew on his Instagram page.
Cedric Fourie education
Mr. Anthony attended multiple schools among them Greyville Primary School, Lenasia, Princess Primary School, and later joined Athlone Boys for his high school studies. He got a bursary and later on graduated from the University of the Witwatersrand and serve as an engineer in networking.
Cedric Fourie career and television roles
His early career accomplishments are networking engineer roles at leading mobile firms among them Ericcson, Huawei Technologies, and Mobax Group. Even with his technical competencies, Anthony could not resist his passion for arts and performance. As a result, he took cameo roles in prominent shows including Sokhulu & Partners, Harvest, Generations, and Isibaya, and eventually joined Skeem Saam.
Anthony played the guest turn roles as William on SABC1 soapie generation in 2012. Three years later, he took part in Generations: The Legacy as William/ The Hammer.
This handsome and talented actor starred as JB in the Mzansi Magic Daily Sun Telemovie My 4-5 Just Sleeps at the starting of 2015. His involvement in the film was a smooth operator having a strong libido. He ends up with a wrong woman who steals his underwear and takes it to Sangoma to help put a curse on him.
At the end of 2015, he took part in "The Ring," a film produced by M-Net Academy Interns and aired on the 19th December within the same year. This hotel set comic film attracted renowned actors among them Mac Leshomo, Kenneth Nkosi, and Ntando Mncube.
Mr. Fourie took a guest acting role as Chris Cele in Mzansi Magic soapie isiBaya for its third season. Later in 2016, he was lucky to take part in Sokhulu & Partners, SABC1 legal drama series at its third season, as Viks.
His career blossomed faster when he started filming the role of Lehasa starting the fifth season of SABC1 youth soapie Skeem Saam cast. His first appearance on the show came to pass on the 8th of December 2016, growing his fame even broader as one of Skeem Saam actors in season 5 to 7 of the series. He also starred as Frank on e.tv drama series Harvest in its 20th episode of the first season airing on the 11th of September 2017 as Frank.
Cedric has starred in several films, but his fans insistently call him Lehasa from Skeem Saam mainly for his outstanding performance in the film.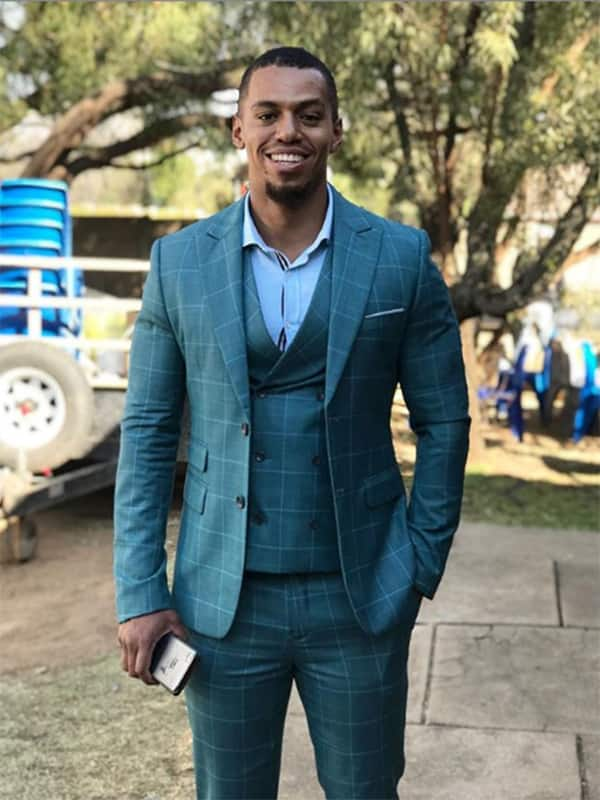 Cedric Fourie wife and children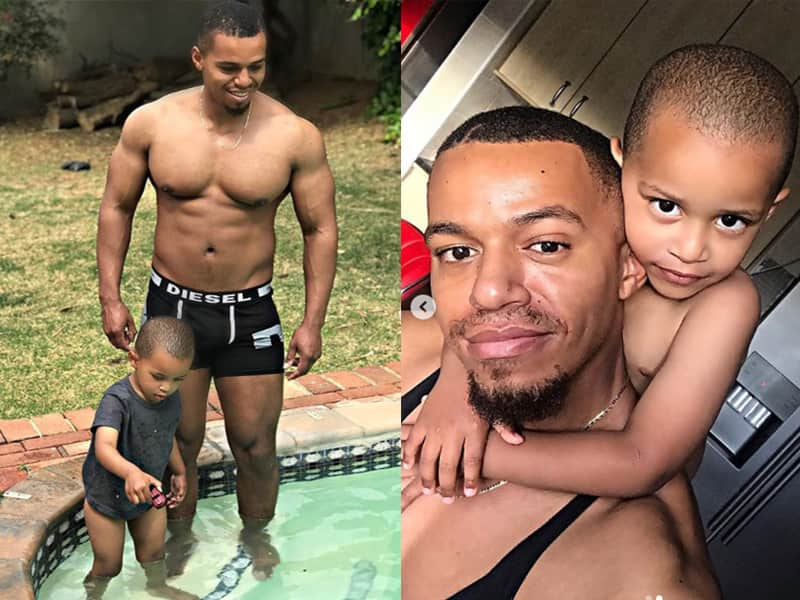 Is Cedric Fourie married, and if so, who is Cedric Fourie wife? He is a proud member of LGBTIQ+ member and a caring father to one son born in 2015. So, far, there is no Cedric Fourie wife name but what we are sure of from the captions in his Instagram photos of the son is that the actor is the best dad to his child.
Cedric Fourie's relationship with Lasizwe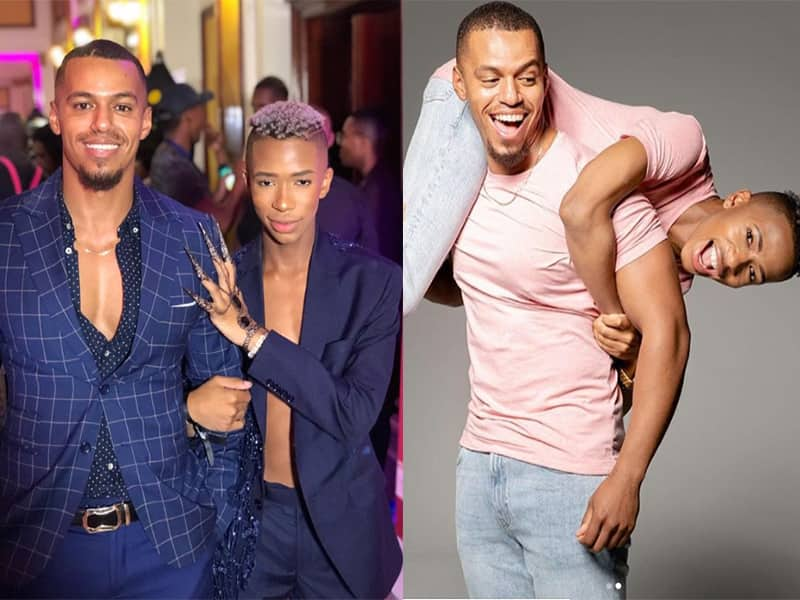 Is Lasizwe Cedric Fourie husband? Lehasa Maphosa and Lasizwe are two iconic personalities who have lit South African's social sphere with speculations on their unconfirmed romantic relationship. Their suggestive photos and videos have split their fans with some showing support as others express their disapproval through homophobic comments. Some fans are however reluctant to jump into conclusion concerning the alleged relationship between the two until Cedric and Lasizwe decide to come out. So far, none of the two has declined the relationship, not even Cedric Fourie partner Lasizwe. The actor pronounced his supportive stand on LGBTIQ+ citing rampant homophobia which requires more awareness. Here is an live video of Lasizwe referring to himself as Cedric Fourie boyfriend.
If all goes well, maybe we will witness Cedric Fourie wedding to his better half.
READ ALSO: Londie London age, real name, instagram, songs boyfriend, and hot photos
Cedric Fourie is a pacesetter South African actors who have passionately walked up the career ladder to his fame. There is something for everyone to admire about this handsome and talented actor's lifelong achievements and successful career in the film industry.
READ ALSO
Unathi Msengana biography, husband, kids and age
Thulisile Phongolo biography: boyfriend, education, career and hottest photos
Thembi Nyandeni Biography: sex tape scandal, husband, kids, movies and tv shows
10-15 facts about Nandi Mbatha that you have to know
Mmusi Maimane Biography: Wife, Wedding, Education, Family, Kids, Age and Church
Source: Briefly News