Brian Molefe is one of the most established South Africans. He has had good breaks in his career that have seen him win several awards. He was appointed as the CEO of Eskom, a position that he served for a few months before he resigned, following a scandal that befell him. Here is all you need to know about his life and accomplishments.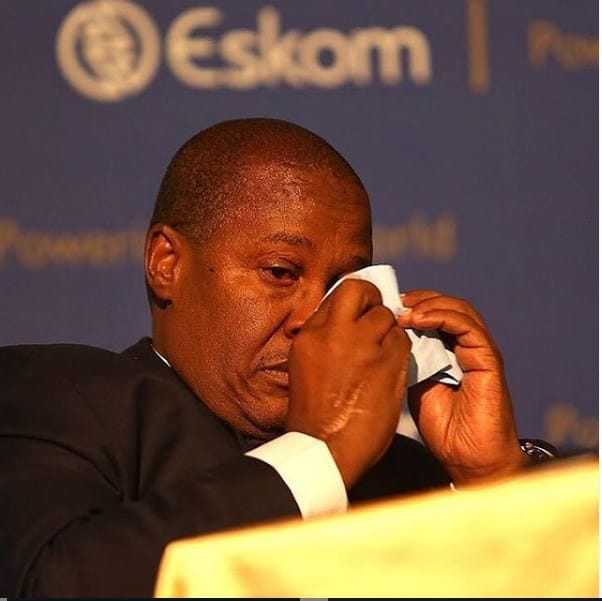 Brian Molefe has had several careers. He served in the country's military, and he also has a significant spot in the country's list of entrepreneurs. He has received accolades during his reign as the business executive of several state-owned-enterprises. He was appointed as the CEO of Eskom, where he served for one year and seven months before he resigned. His resignation came after a scandal that he was involved in emerged.
Brian Molefe biography
Most people did not known him until he was appointed the CEO of Eskom. Anyways, he resigned from the company before his term came to an end. There is so much about Brian Molefe that you might want to know. Therefore, this is his biography;
READ ALSO: Eskom needs 7 years to reach financial sustainability
How old is Brian Molefe?
Brian was born in 1966. That makes him 53 yeas old as of 2019.
Brian Molefe family
Molefe married the love of his life in December 2016. The name of Brian Molefe wife is Arethur Moagi.
Brian Molefe qualifications
Brian Mofele's position in his career was well deserved. He has a rich educational background that perfectly suited his position at work. He holds a bachelor of Commerce degree from the University of South Africa. He also holds a Postgraduate Diploma in Economics from the University of London. In addition, he holds a Masters in Business leadership. To crown it all, he also went through Harvard Business School and studied Advanced Management Program in 2006.
Brian Molefe awards
In 2003, he was accorded the Financial services achiever award for 2003. The Association of Black Securities and Investment Professionals gave this award to him. In 2004, he won the Investment specialist of the year award. The Black Business Quarterly accorded the award to him. In 2007, he bagged the Empowerment Leadership Award during the Wits Business School/Barloworld Empowerment Awards that year. In 2008, he scooped the Institutional Investor for the year during the Africa Investor Investments Awards.
Brian Molefe career
Brian used to serve in the army as a colonel. According to the spokesperson of the Defence Forces, Siphiwe Dlamini, Molefe was a member of the specialists whose responsibility was to aid in auditing queries. As he served this position, Brian Molefe salary was R57000 per month.
Siphiwe Dlamini went further to report to the City Press that Molefe wasnot experienced enough for the job. The paper went further to say that he was further given the position of an honorary colonel in the South African Irish regiment in 2009. The article termed his appointment as a ceremonial one.
Eskom scandal
In April 2015, Brian Molefe received the appointment as CEO of Eskom. He, however, served his position for one year and seven months. In November 2016, he 'resigned' from his position. His resignation caused an uproar in the country. In his defence, he insisted that he had retired from being the Eskom boss.
According to a report by one of the media stations, his 'resignation' is related to a revelation that former Public Protector Thuli Madonsela had made. According to the State of Capture report by the Public Protector Thuli Madonsela, the latter was linked with the Guptas. In retaliation, he insisted that he had chosen to take early retirement and that is the reason why he had to let go of the position. In his defence, Molefe said that he had issued a notice claiming that he would voluntarily step down from his position on 1st January 2017. He even went further to express his thoughts on the state of capture and said that Thuli Madonsela did not treat him well.
According to the state of capture report, he was in close contact with the Gupta family. Molefe, however, defended himself saying that Thuli Madonsela did not give him the chance to explain his relationship with the Gupta family. He termed the situation as a conflict of interest that happened to incline towards him. As he said this, tears rolled down his eyes.
The report alleged that Molefe had visited the Gupta family severally at their home in Saxonwold. This visits coincided with the time that the Gupta family, through their firm, Tegeta Firm, took to acquire Optimum coalmine. What caused the controversy is the pre-payment that Eskom had made to seal the deal. According to the report, Eskom had made a payment of more than R600 million for coal.
Molefe defended himself by saying that Eskom was in dire need for the product. To cleanse his name from the scandal, he stated that he made sure that Madonsela had the documents explain the deal, but Madonsela did not make any point of inquiring for further details. He said, "I do not think that the basis of what she (Thuli Madonsela) says about Eskom and myself is correct."
Brian Molefe net worth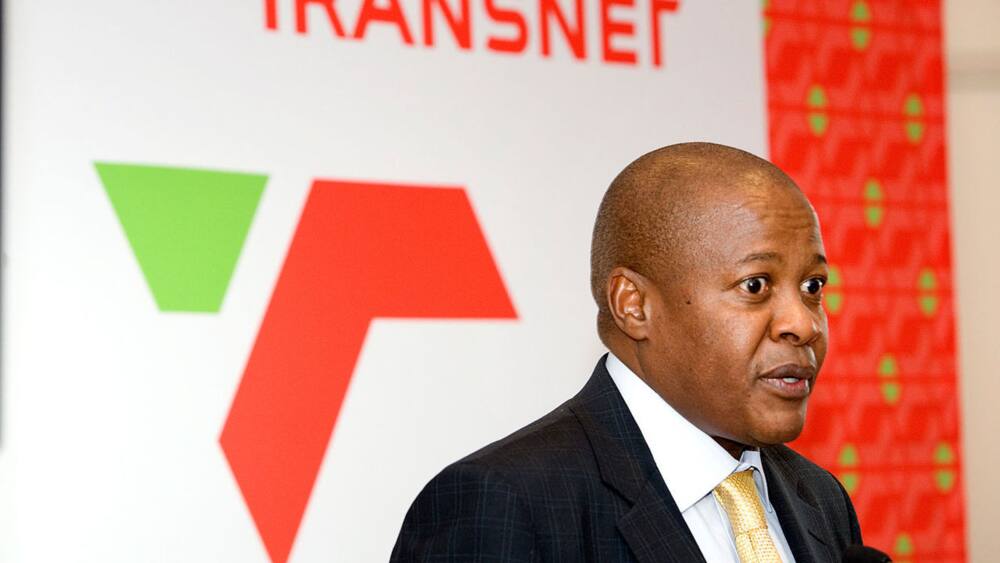 The net worth of Brian Molefe has not been compiled. However, there are some of his properties whose value can be estimated. An example is his home which is in value is an estimated R3.5 million. He also has a portfolio, which contains fifteen properties. The value of this portfolio is R33.5 million.
Brian Molefe is one of the most influential people in the country. His contribution to the areas he served is appreciable. His departure from his positions in state-owned-enterprises has caused mixed reactions among the people he interacted with. The biggest issue that he still faces is the Eskom scandal that saw him resign out of office, even before the resignation date that he had set.
READ ALSO: