Alex Mhembere bio: age, education, qualification, Zimplats Holdings
Alex Mhembere is one of the most admired individuals in the mining industry. He has made bold moves in platinum mining and is considered among the bigwigs in the industry. Apart from his success, not many people know much about him. Therefore, reading on might go a long way in filling you in on who he is.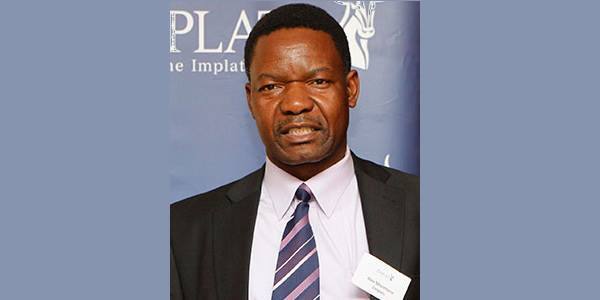 Alex Mhembere is no stranger to the Zimbabwean mining industry. He has made bold moves in business. For close to a decade, he has successfully led a company. During his tenure, the venture has registered profits continuously. His biography unveils who he is and what he did to set the bar that high.
Alex Mhembere profile
Full name: Alexander Mhembere
Nationality: Zimbabwean
Occupation: Chief Executive Officer of Zimplats Holdings Limited
Alex Mhembere biography
For the longest time, Alexander Mhembere has been one of the faces of the Zimbabwean mining industry. Most people refer to him as one of the most informed players in the industry, and his success is a reflection of the smart decision he has made over the years. His biography unveils the known facts about him.
Alex Mhembere age
Alexander Mhembere is fifty-eight years old.
Alex Mhembere education
Have you ever wanted to learn why the mining industry is so lucrative that it produces the richest businessmen? If so, you might want to use Alex's case to answer your questions. You might find out the secret about what the most successful businessmen do to get to such a high pedestal. Alex studied business; hence, his prowess in the industry.
He has the following qualifications: Chartered Management Accountant (CIMA) and Chartered Institute of Secretaries (CIS). He also holds a Master of Business Administration.
Alex Mhembere qualifications
Mr Mhembere boasts of more than thirteen years worth of experience in the platinum mining industry. Before joining Zimplats Holdings Limited, he had worked with Mimosa Holdings Limited as the Managing Director.
Alex Mhembere Zimplats Holdings
In 2007, he got the opportunity to serve as the Chief Executive Officer of Zimplants Holdings, a position he holds to date. In 2013, he was appointed the position of the President of the Chamber of Mines of Zimbabwe. He diligently served the position up to May 2015. He is also the chairman of Zimbabwe Platinum Mines (Private) Limited.
The biography of Alex Mhembere does not unveil much about his personal life. However, his leadership skills and success prove that there is so much to learn from him. His commitment to seeing the company grow and his business prowess are qualities most people admire.
READ ALSO: Mike Teke bio, age, son, wife, qualifications, Seriti, cars, house, net worth, contacts
Briefly.co.za recently published the biography of Mike Teke. Mike is known to be one of South Africa's mining executives.
Michael Solomon Teke has served some of the top positions in the platinum mining industry. He has led international organisations like Impala Platinum and BHB Billiton. To crown it all, he has also served as the president of the Chamber of Mines.
Source: Briefly.co.za